Cutting Legal Aid To Families Has Had The Entirely Opposite Effect To The One The Government Intended
The Ministry of Justice took funding away from divorce law so more couples would seek mediation – but they are choosing to go to court with no lawyer instead.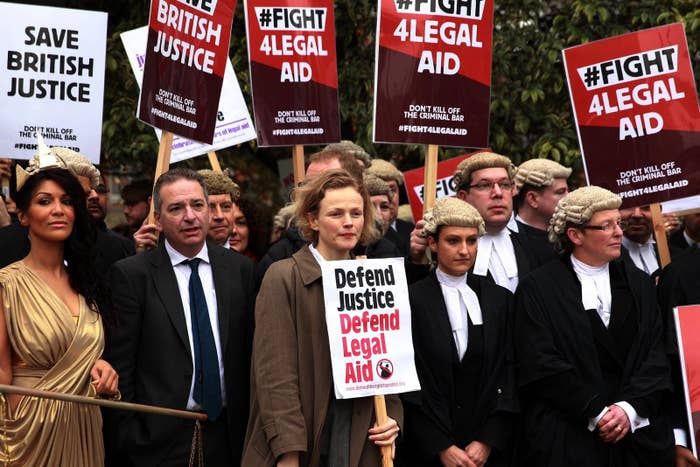 A Ministry of Justice report published quietly on Monday evening has admitted the department's cuts to family legal aid had the opposite effect to the one intended.

One of the government's stated aims in no longer funding lawyers for low-income couples arguing over divorce or child arrangements was that it would encourage them to seek mediation instead. But the government has acknowledged the opposite has happened, with mediation numbers falling off a cliff and a huge rise in people attempting to navigate the family courts with no lawyer.
BuzzFeed News has been exposing the devastating impact these cuts have made since they were passed into law by the coalition government in 2012 through the Legal Aid, Sentencing and Punishment of Offenders Act (Laspo).
The Ministry of Justice uploaded the 120-page assessment of its legal aid legislation to its website in the middle of Monday evening, as more scandals about MPs were breaking.
The post-legislative memorandum details the consequences of the legislation - both intended and unintended - including the dramatic rise in litigants in person and the steep fall in those eligible for legal aid.
In 2012–13, the year before LASPO, there were 31,000 mediation assessments and 14,000 mediation starts. By 2016-17, the numbers had fallen to 13,000 mediation assessments and 7,700 mediation starts, reductions of 61% and 44% respectively.
Family lawyers had warned this was likely to happen, since legal aid-funded lawyers frequently pointed divorcing couples towards mediation. Without the initial free legal advice to recommend a more amicable settlement, people are instead turning to court with no legal help at all.
Acknowledging the unintended impact of the cuts, the report says: "The main area where the Coalition Government sought to discourage litigation was in private family law proceedings, such as those concerning child custody and financial arrangements following a divorce or separation...The implementation of LASPO did not lead to increased take-up of either [mediation assessments] or family mediation sessions, as anticipated. Instead, the opposite occurred, with the number of people attending publicly funded [mediation assessments] and mediation falling."
Before Laspo, 45,000 people in private family law cases had no lawyer, representing 42% of all parties. By 2016-17, the number was 64,000 – almost two thirds of all those coming to court.
Nigel Shepherd, chair of the family lawyers association Resolution, told BuzzFeed News: "At the time LASPO was going through Parliament, Resolution and others warned that by withdrawing access to legal advice, separating couples would be less likely to choose mediation as a way to resolve their disputes. Solicitors are the main source of referrals into family mediation, so it stands to reason that numbers fell once they were taken out of the equation by LASPO.
"Since LASPO, there has also been a significant rise in the number of litigants in person – people forced to battle their way through court with no help at all – and the government needs to urgently address this."
Shepherd added: "You can't take a one-size fits-all approach to family breakdown – what works for one couple might not work for another. This admission from government proves this, and if they're serious about targeting public funding at where it can be most effective, providing resources for early legal advice would be a good place to start. This would help separating couples identify what their options are and provide them with at the very least some basic information, guidance, support and advice about how to navigate their way through the issues they face."
The government set up a Family Mediation Task Force in April 2014 to try and bring the numbers back up, following an initial fall in mediation. It introduced a statutory requirement that individuals applying to court first attend a mediation session. It also made sure that the cost of a mediation assessment was covered even if one side was not eligible for legal aid.
However, these changes had little effect, the report acknowledges. "Both of the post-LASPO amendments to financial eligibility for family mediation were intended to increase take-up of the service," it says. "However, the trends in [mediation]... show that the effect has been minimal. [mediation assessments] and mediation volumes remain below pre-LASPO levels. The withdrawal of legal aid for representation at court in private family law proceedings has therefore coincided with a drop-in take-up of publicly funded mediation."
The memorandum was sent to the Justice Select Committee on Monday to examine. Its chair, the Conservative MP Bob Neill, spoke to BuzzFeed News last week.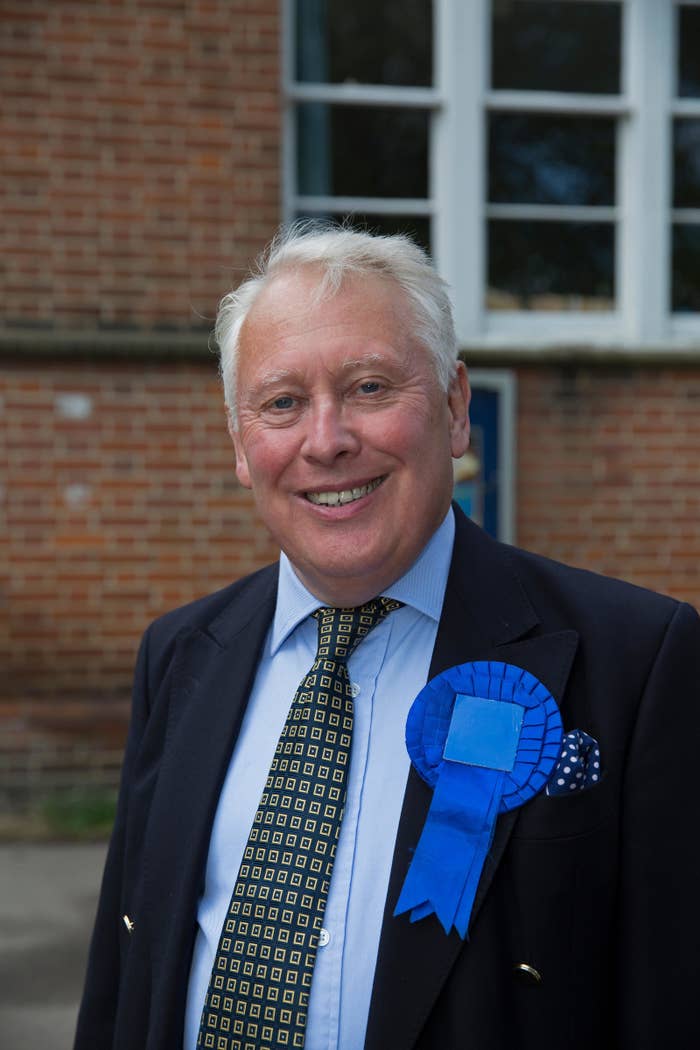 Neill told BuzzFeed News the "collapse in mediation" was one of several "unintended consequence" of the government's legislation.

"This collapse in mediation was exactly the reverse of what they reckoned was going to happen," Neill said. "You talk to lawyers and people in social work and so on, a lot of Citizens Advice bureaux, folk like that, a lot of them will say that's very often because the legal aid lawyer upfronted the process giving some early advice was the person that then put them on to mediation. You can't expect necessarily that people automatically will go and google up and find mediation as a route. They need a bit of signposting, they need a bit of steer. And that will probably be money well spent."
The report boasts of the reduction in the cost of funding legal help to those without the means of paying for a lawyer.
It says: "A core objective of recent changes to legal aid was to reduce the amount of expenditure on the scheme. This objective has clearly been achieved – the Government is now providing legal aid funding for fewer cases and paying less for cases that are funded. Between 2010–11 and 2016–17 annual legal aid fund expenditure fell by £950m, or 38%, in real terms at 2016–17 prices."
The memorandum does not comment on the impact on justice of its reforms - though "a more thorough and substantive analysis" is expected in the review announced yesterday. It is due for publication next summer.
UPDATE
In a statement, justice minister Dominic Raab said: "We will review the legal aid changes introduced, and I will shortly be writing to interested groups to invite them to inform this important work.
"Maintaining access to justice continues to be at the heart of our reforms. We are focusing legal aid resources on those who most need help.
"Last year we spent £1.6bn on legal aid, just over a fifth of the Ministry of Justice's budget."