Sadeh Graham knows exactly who she is voting for on 8 June. "Corbyn all the way," the 25-year-old pharmacist says. "I feel like he actually believes in the policies he's going to set out and he's for the little people, not just the big people."
Graham lives in Quinton in the marginal seat of Birmingham Edgbaston, where turnout among younger voters genuinely could decide whether she wakes up to a Labour or Conservative MP on 9 June.
"Most of my friends are going to vote," she says. "More so for this election than before. I feel young people can relate more to Jeremy Corbyn and people feel it's time for a change now.
"Since the Tories have been in power it hasn't been for young people, with tuition fees and not supporting us with getting houses. It's time for young people to change their future."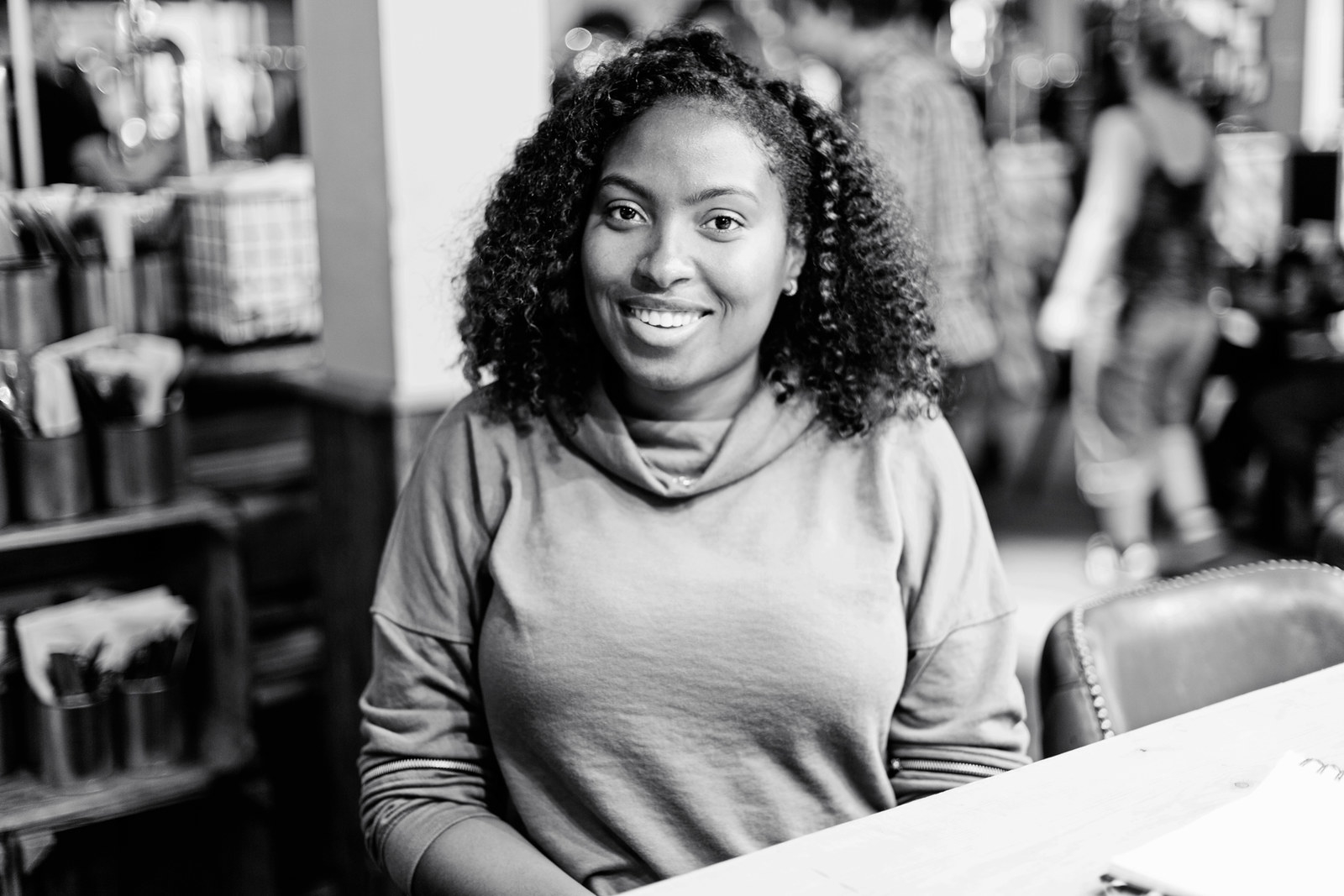 The question of whether young voters could really steer the election result nationally has been much hyped in recent weeks. It was falsely claimed that if 30% more 18-25s turned up at the ballot box than last time, the Tories would be kept out.
But in places like Birmingham Edgbaston, where a large number of young people combines with a very close-run race between the Conservatives and Labour, under-30s do have the power locally to stop what many saw until recently as an inevitable Tory win.
Edgbaston was a safe Conservative seat before Gisela Stuart took it for Labour in 1997, with the onset of Tony Blair's government. In 2015, Labour was only 6 percentage points ahead of the Conservatives. This is a seat where young voter turnout could genuinely decide the result.
According to analysis for BuzzFeed News by Electoral Calculus, the seat is the ninth-most marginal in the country, with 30% of the electorate aged 18-29. Martin Baxter, founder of the site, expects the Conservatives to take the constituency by a lead of just 0.3%, but says a high turnout among young people could mean Labour keeps it.
Baxter says: "The seat is very close and could go either way… Let's say that if Birmingham Edgbaston youth is like the normal youth, and that is very Labour, there's enough youth in Birmingham Edgbaston that they could swing the result."
Without a high turnout among young people, though, he says it is likely to change hands. "The Labour majority was only 2,500 last time, which is not a very big margin. The polls have been variable but the Tories have a lead on Labour on average."
Baxter adds: "Another gain for the Tories in Edgbaston is that UKIP did not put up a candidate and polling would suggest they'd be more supportive of Conservatives than Labour."
The national polls suggest the gap between the Conservatives and Labour is narrowing, a margin that gets even tighter if turnout is high among young people. The latest poll from YouGov shows the Tories leading by only 3 percentage points, but it assumes a higher level of youth participation than other polling firms, such as ICM, which showed the Tories leading by 8 points when adjusted for lower turnout among younger voters.
Many of the voters that Labour will be depending on to win the race in Edgbaston are students. The seat includes the University of Birmingham campus and its halls of residence, as well as private student housing.
The big question here – as in the rest of the country – is to what extent students can be relied on to vote at all, let alone in the constituency where they study, rather than at home with their parents.
The university's term ends officially on 16 June but all exams will be over by Friday, meaning most would have to stay on an extra week to vote here.
Like many students BuzzFeed News spoke to, Holly Clack, 19, took a tactical decision to stay in Birmingham to vote. "I'm from Oxford, which is very Conservative, and if I'd voted there it wouldn't have counted," she says.
It is 10 in the morning and she is waiting in Starbucks for the pubs to open so she can celebrate having just finished her last exam, a module in psychology. "I'd say about 75% of my friends are registered to vote here. There's a lot still on here next week with social events and stuff."
She is voting Labour and says "a lot of people I know are voting for them just for tuition fees."
There are indications that more students have registered to vote this year than in previous elections. A survey of 1,000 full-time undergraduates by the Higher Education Policy Institute and YouthSight found that 90% of those eligible to vote had registered.
The European referendum galvanised some young people who were previously uninspired by politics; the question now is whether that interest has stayed.
Sitting outside the same campus Starbucks branch drinking iced coffee in the sunshine is Mason Cusack, 22, from Boston in Lincolnshire. He is in his second year of a computer science degree and has also just finished his exams.
"Brexit got me into politics because I wanted Remain," he says. "It was the clear impact on the future of the country, especially the economic future of the country. In elections the rhetoric is always the same and the outcome is always the same, but the referendum seemed consequential.
"I didn't vote in the last election – it just seemed futile. But I'm just more engaged now. Most of my friends are staying here to vote and I'd say most of them will vote Labour."
Being young and interested in politics does not necessarily translate to a Labour vote, though. Cusack is not a fan of what he calls Corbyn's "extremely left-wing policies" and says he would consider voting Conservative, before adding, "I don't like Labour or Tories very much, so I'll probably go Liberal Democrat."
"The problem is I don't think any parties represent real people – centrist, normal, calm, rational people. Labour is too far to the left and Conservatives are too far to the right."
Daniel Lloyd, 21, from Leicester, was more unequivocal about his choice. Drinking in the Plough Inn in Harborne, having just finished his last-ever exam for his nuclear science degree, he says: "I'm voting Tory. It's an election about Brexit rather than anything else, that's why it was called. The Tories are the ones to do that. Labour want to increase corporation tax and if we piss off corporations that will be less likely to get us the good deal we want."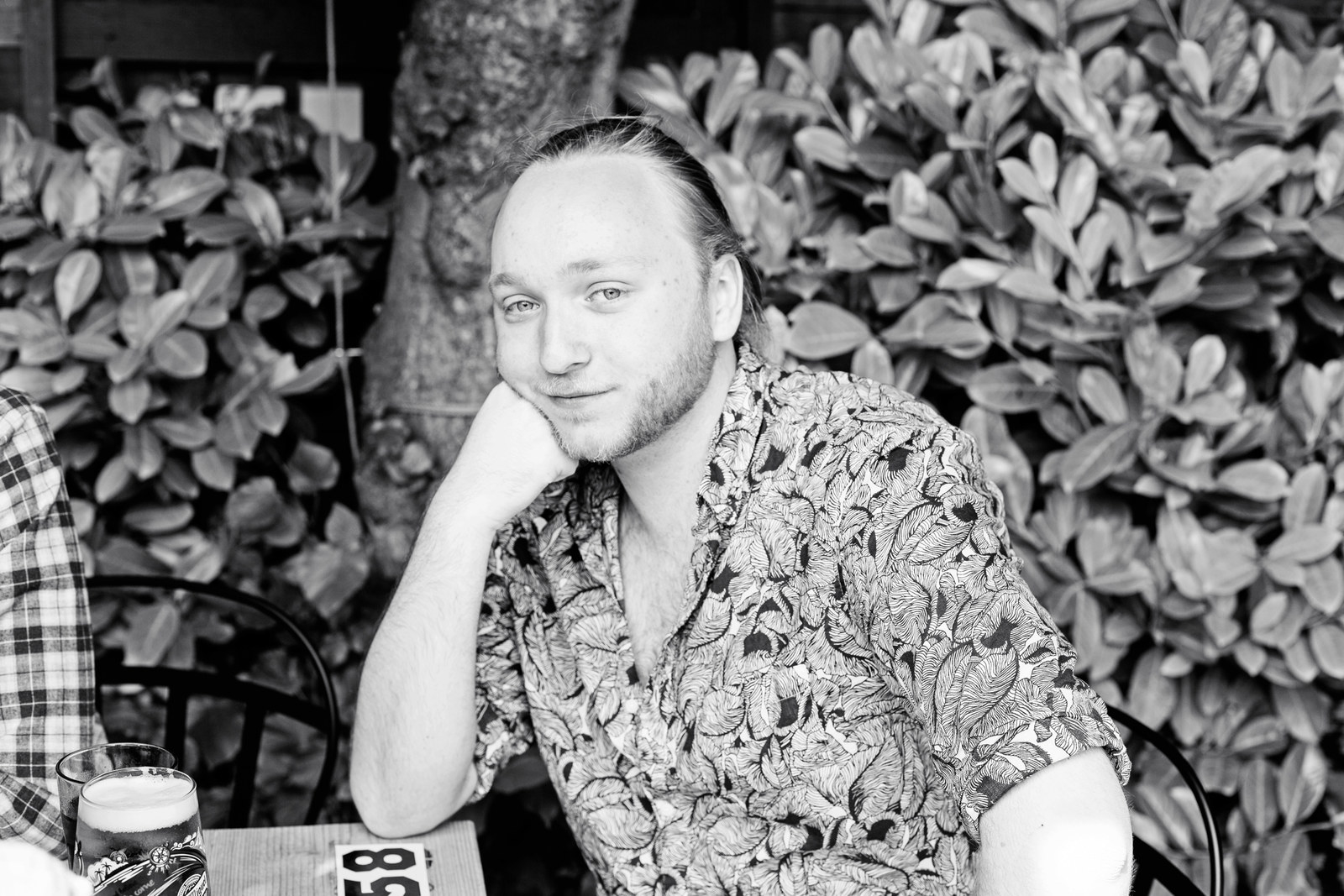 He will be staying to vote in the constituency along with his five housemates, who he says are "probably more likely to vote Labour".
Thanks to the term dates, not everyone is willing to stick around, though. Lucy Rignall, 19, a first-year English student from rural Wiltshire, says: "I'm registered to vote here but I don't think I'm going to vote here. I'm going to be at home next week, so that's easiest. I don't like the Tory MP in my constituency there and I need to vote against him."
After hearing that the Birmingham seat is marginal, she says: "I didn't know that. If my vote would count more here then maybe I'll vote here."
The students' union has had a drive to get people registered to vote, with reminders and links to registration pages sent out on Facebook, Instagram, Twitter, and Snapchat. The drive seems to have been successful, with almost all students BuzzFeed News spoke to registered and most planning to vote in Birmingham.
But these efforts have not managed to persuade everyone that an election can change anything. Nazmin Begum, 19, studying business management, is frustrated by the way her generation has been ignored by politicians. "I don't think the government looks after young people in any way," she says. "University fees have gone up. Everything was easier before – people got grants."
But her passionate views will not lead her to the ballot box. "I don't think I'm going to vote. I'm just not bothered. I'll leave everyone else to vote. I don't know who to vote for and I'm not into it. It just feels like it's one vote and it doesn't count."

In a small office in the upstairs room of a converted house on a leafy street in Edgbaston, heaps of red leaflets and boxes fill the floorspace of the Labour party's war room for the seat. An enormous sheet of paper on one wall has brainstormed strategies, which suggest a distancing from Corbyn, including "focus on local not national (vote Preet)".

Preet Gill is the new Labour candidate. After almost two decades as Edgbaston's MP, Gisela Stuart, who chaired the Leave campaign in the referendum, has stood down. Unlike her predecessor, Gill wanted to remain in the EU, something likely to go down well with young people in the constituency, which overall voted by 53% to stay in Europe.
There are other ways that Gill is a clear departure from Stuart. She grew up in the constituency and has worked in children's services across Birmingham, including in this part of it. If elected she would be the first ever Sikh woman in the House of Commons.
Gill is doing everything she can to appeal to younger voters. "We did a voter registration drive at the university and the Birmingham Labour students have been really active. It's the exam period but it's been great to see young people connect and say they want to get involved.
"We need our young people in this constituency to come out and vote. Fifty per cent of Birmingham's population is under 30."
She talks animatedly about how the party's policies are winning young people over but is less enthusiastic about Corbyn. "Tuition fees has gone down really well. I think young people are really taking notice of the impact of Tory policy on them," she says.
Gill believes this election is galvanising voters to reject the Conservatives. "I've spoken to people that didn't vote last time but will now. People see there's a lot at stake – the real issue that the NHS is in crisis and there have been £8.5 million of education cuts in this constituency alone."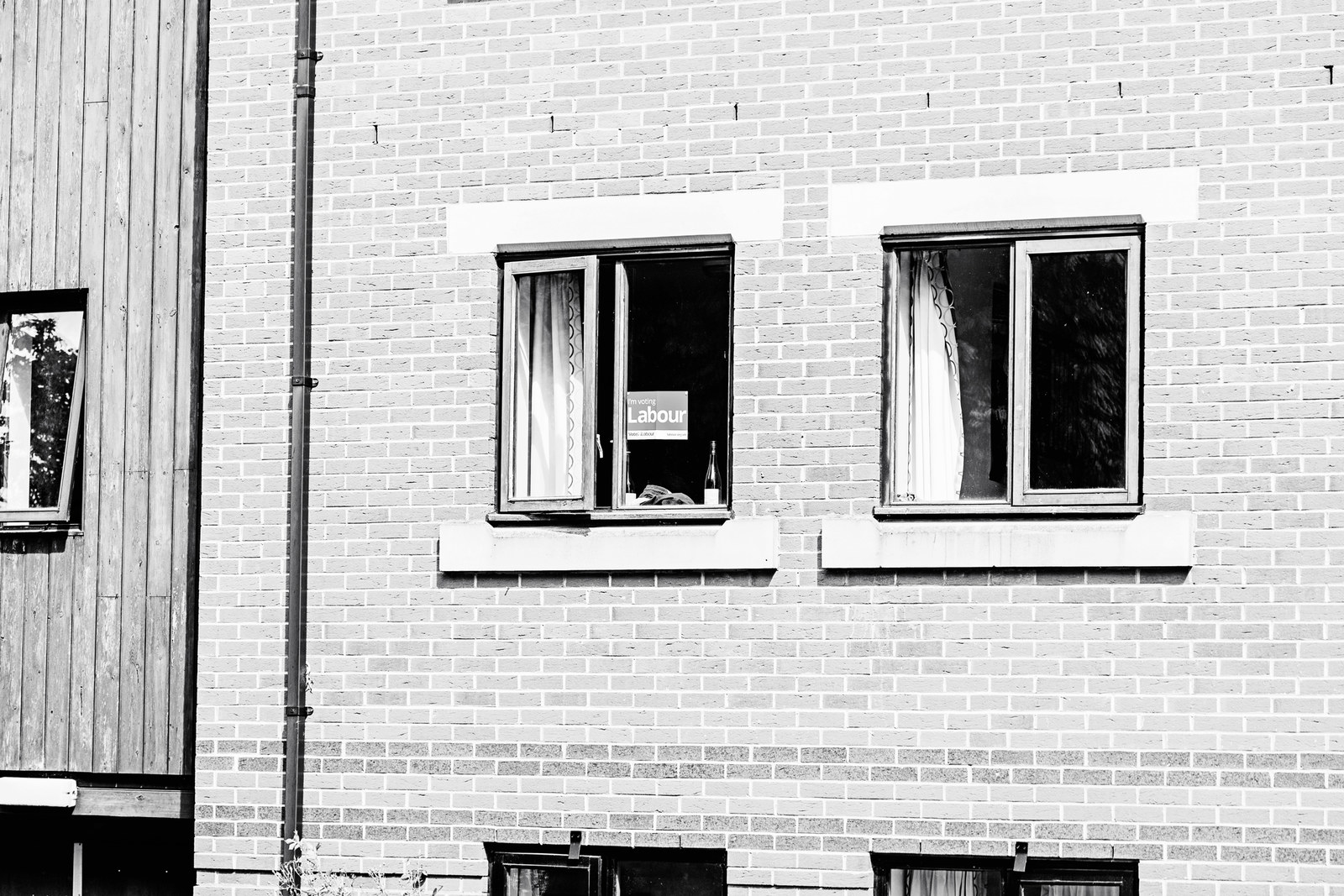 Corbyn is nowhere to be seen on any of her election leaflets. When asked how he goes down on the doorstep, she says: "What we need to remind people about is Labour values. It doesn't matter who the leader is, it's about working for my constituents here."
She adds: "I've always had a neutral stance about Corbyn from the start. I respect him, he's very principled, he's very honest, and his integrity has got to be respected."
It is clear his leadership has become less of a hindrance recently. "The Jeremy conversation did come up initially but that conversation has changed a lot in the last few weeks," Gill says. But she still worries that with such a snap election, the gradual shift won't translate to votes.
In 2015 UKIP took 10% of the vote, but the party isn't standing this time. National polling would suggest that much of that vote will go to the Conservatives, but Gill is convinced it will not be all good news for them. "That UKIP vote is mixed. There's no guarantee they'll vote Tory: Some won't go out to vote and some will vote Labour."
Gill knows that while young people turning out could swing the seat, she can't be complacent about core voters either. "Every vote is going to make the difference – we can't rely on any group. If we relied on young people when they'd never voted before that'd be quite short-sighted."
The Conservative candidate, Caroline Squire, said she was too busy campaigning to speak to BuzzFeed News. But the local Conservative party has been keen to emphasise her popularity with young people on social media, tweeting from its account: "Young crowd out campaigning for @SquireCaroline in Harborne. Caroline is engaging with all generations on the important local issues."
Just as the Conservatives are trying to emphasise their appeal to younger voters, so Gill argues that Labour is also engaging with wealthy older members of the constituency.

"I've been to some of the big houses and there's Labour voters in them," she says. "I went to a house not far from here with a Rolls-Royce parked outside and there were about 10 voters in there all voting Labour."
But as she walks up the wide, mansion-lined road from her office, the reception is different. At these big gated houses with sparkling Porsches and Range Rovers in the driveways, many don't answer the door and those who do are all Tory. Charlotte Chandler, 44, says to Gill: "I do recognise you but I'm Conservative. It's nice to see you coming round though."
She adds: "I believe what you put in, you should get out – and too many people don't put in and I think that Labour don't realise that you need money to do these things. There's no way on this earth I'd vote Labour and I certainly wouldn't vote for Jeremy Corbyn."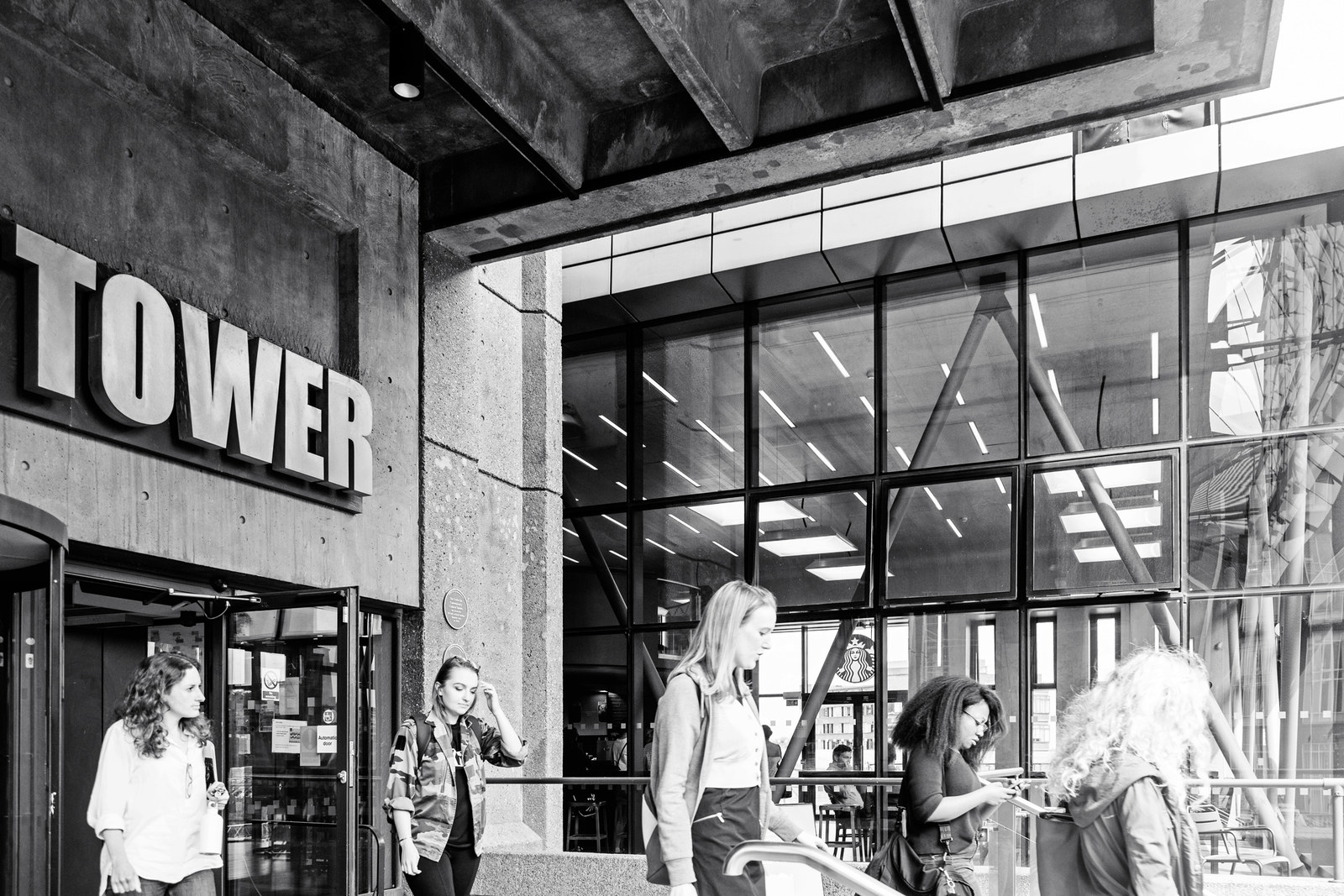 Further up the road the message is the same. "I'm afraid I'm not in your camp," Valerie Derby, who's in her eighties, says politely. She adds, slightly less politely: "I believe in rewards for hard work and I'm not in any way happy with your leader. He's a communist."
Gill will rely heavily on the traditionally Labour-leaning professions that are concentrated in the constituency, such as teachers, university staff, and NHS workers.
Hammy Sound, 34, a paediatric occupational therapist, is pushing her 2-year-old son Hari up Harborne high street on Thursday morning. She says she is increasingly coming across Conservative supporters among her peers.
"I've always voted Labour and I'll be voting Labour again this time," she says. "I'm from a Labour working-class background and it's policies that I agree with, like the benefits system and supporting the NHS. I work in the NHS, so I've felt the brunt of the Tory cuts. It's surprised me a bit recently in mum circles that I go to with Hari that more people are saying Conservative or don't know, rather than strong Labour."
But if young people hold the key to a Labour win in Edgbaston then the real question is whether Gill can persuade those who aren't students that politics can help improve their lives. All the signs point to that being more of a battle.
Charlotte, 27, is stacking vitamins in a branch of Waitrose in Harborne. "I'm a single parent and 4-year-olds are a handful," she says. "I'm not registered to vote. I don't get the whole politics thing."
Charlie Fallon, 23, a hairdresser buying lunch in a cafe on Harborne high street up the road, feels similarly. "I don't vote. It's a load of rubbish. They like you to think you have a say, but the decisions are already made for you. I'm a very opinionated person but do I get involved? No."