Just over two weeks ago Scott Clarke had made up his mind. The 31-year-old project manager from the Derby suburb of Mickleover was going to vote Tory.

Clarke has voted for all three main parties in the past but this time was different, he said. Nobody but Theresa May could be trusted to negotiate a Brexit deal.
"The Conservatives have steadied the ship to some degree and they're the best people to be in charge of Brexit," he said, with certainty.
BuzzFeed News met Clarke the day before the Manchester attack as he was taking his 3-year-old son Olly to get his hair cut on the high street.

He said of Labour: "I agree with a lot of the things they're saying but I wouldn't vote for them. I think the biggest mistake Labour made was electing Ed Miliband instead of David Miliband. Jeremy Corbyn seems like a nice enough guy but I wouldn't have him running the country."
With one day to go, Clarke's position has changed entirely: "I think I'll vote Corbyn, which is strange. I'm not normally that fickle when it comes to politics but Theresa May has got right under my skin recently."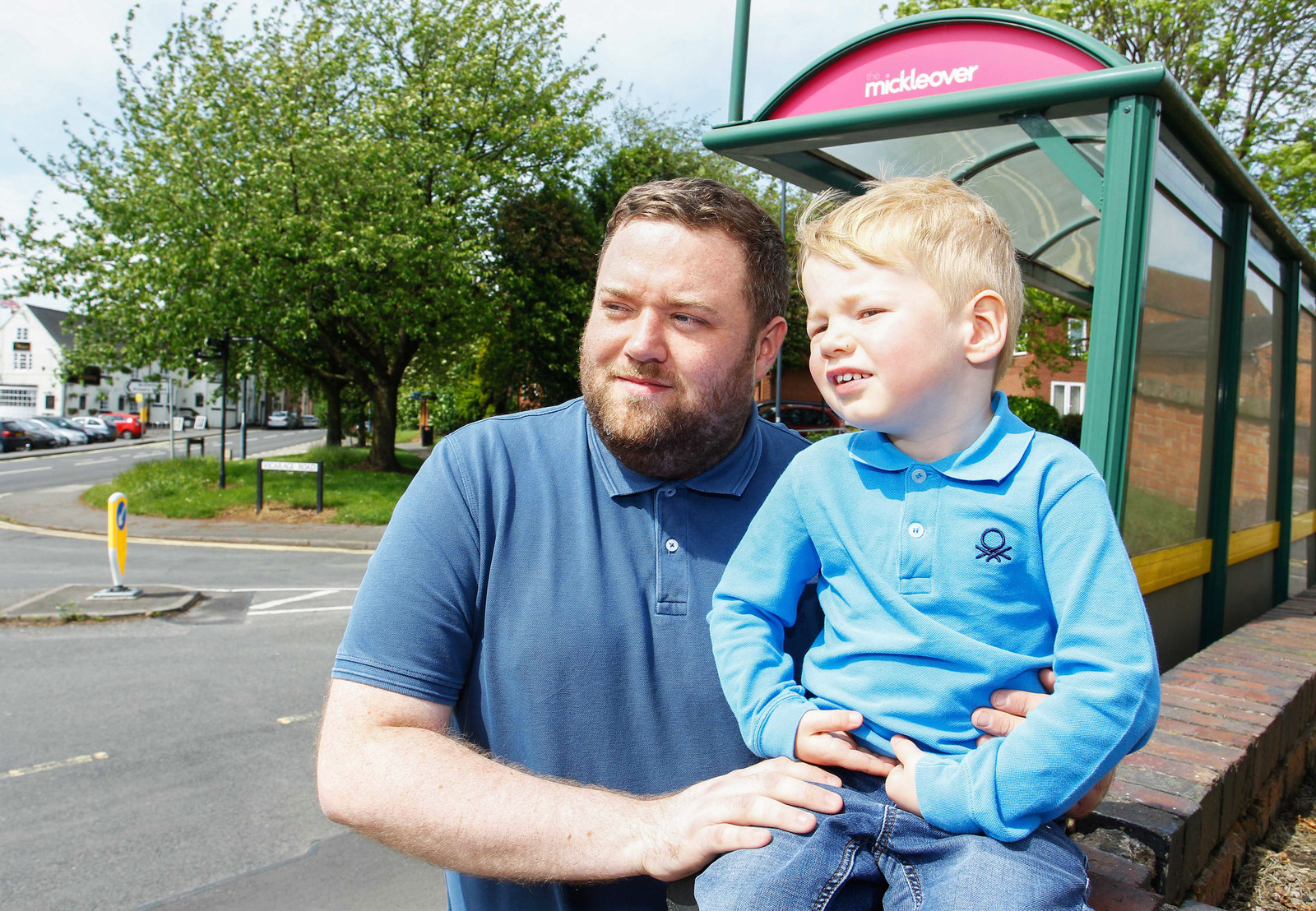 Clarke lives in one of the most marginal constituencies in the country. Derby North was taken from Labour by the Conservatives with a majority of just 41 votes in 2015. As the most marginal Tory seat in England, it is seen as a bellwether for the outcome of the 2017 contest – if Labour can't win this one back, it will point to a bad night for Corbyn.
Clarke's opinions of May and Corbyn have completely switched in the closing weeks of the campaign. He says learning about May's policing cuts as home secretary in the wake of two major terror attacks – and her failure to debate Corbyn – have lowered his opinion of her, while seeing Corbyn at rallies has persuaded him he could lead after all.
"More than ever right now the country needs to see its leader," he said. "She's the prime minister and she's only really shown her face outside Downing Street. She's completely gone missing from the debates.
"Sending Amber Rudd was a sly move. I've listened more to Corbyn because he's been talking more. I listened to him at the rally in Gateshead and I was really impressed. He's saying the right things and he's connected with people."
For Clarke, May's line about who do the public want negotiating a Brexit deal has backfired. "One of the biggest things I was thinking about was: Who do I want in Brussels negotiating a Brexit deal? And I was saying to someone at work today that if Theresa May can't even debate for the election, what hope do we have of her in negotiations?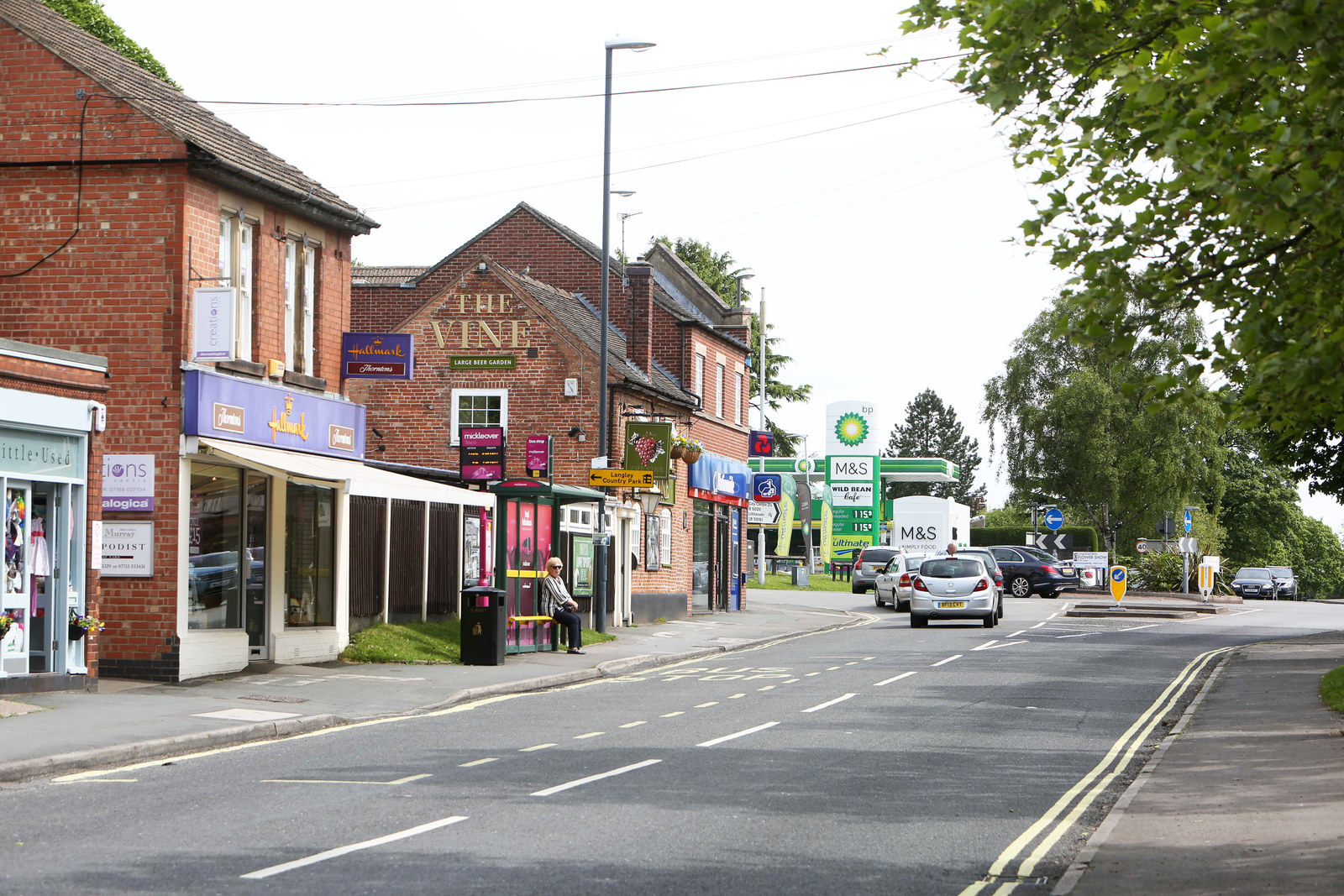 "How can you have someone negotiating a Brexit deal that won't face the leader of the opposition party? The only thing that would persuade me to vote Theresa May now is if she went head to head with him and showed she was a stronger leader."
He says her failure to debate has come across as arrogance. "She's had enough opportunity to face Corbyn. I don't know why she thinks she has the right to decline these things."
The question for Labour in Derby North – and across the country – is how many people like Clarke have been persuaded at the 11th hour to switch to Corbyn. Clarke himself acknowledges that many of his friends still aren't convinced.
"I think a lot of people are undecided still. I spoke to one guy at work who said it's the first time ever he's not voting because he doesn't trust either of them. He must be in his mid-forties; he's been through a few votes.
"People will vote on who they like rather than what they're saying. They'll say Jeremy Corbyn looks scruffy and he likes manhole covers and doesn't strike me as a strong person."
Amy Heaps, 35, was pushing her newborn daughter Erin in a pram on Mickleover high street when BuzzFeed News spoke to her last month. She has also voted for all three main parties and said she'd probably vote Conservative. When asked why, she answered simply: "Jeremy Corbyn."
She works as a sales executive, voted to leave the EU, and said she saw May as the safer leader. "I think Theresa May, for all her faults, is doing a good job," she said.
With just 24 hours to go, Heaps is more – not less – convinced that she should vote Conservative. "I still plan on voting that way," she says, "even more so after recent events and Corbyn's likelihood to deal with that effectively without inviting the Islamic extremists round for tea, on his past history!"
She is also unfazed by the fact that May was forced to backtrack on the "dementia tax" announced in her party's manifesto. "I think they all U-turn on their policies – it's just about figuring out who's the least bad."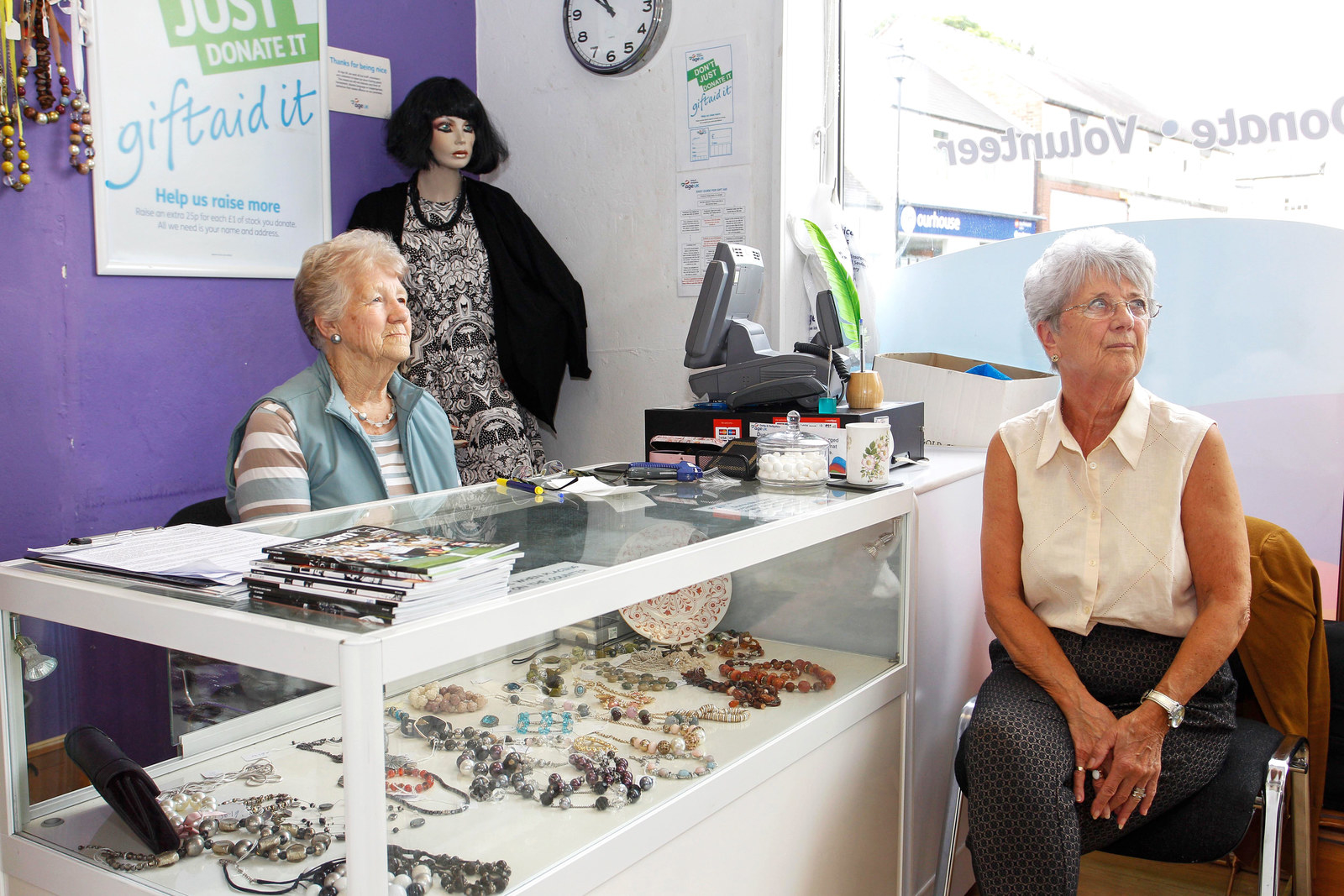 For Pauline Pearch, 73, it was the dementia tax that made her support for May waver. She had been certain of voting Tory but was shocked when she heard details of the Conservative manifesto on the news – specifically proposals that older people should pay for social care from their assets.
Sitting in the Mickleover Age UK shop where she volunteers on the morning of 22 May, she said: "I thought she was strong and powerful but this last thing, well I'm now sure now, it's worrying me.
"Our age group, the war babies, we've saved. We want to pass our money on to our children. I don't know what to do now. Before that I thought she was quite strong and might have done something for us, but now..." she trailed off, shaking her head. "I am considering not voting."
It's seats like Derby North where the Tories would have worried most about alienating their core vote with the policy.
Pearch, who worked in mental health until she retired, said she had voted for "all of them" in previous elections and that her choice "depends on what they put out." But she wouldn't consider smaller parties. "You've got two votes here, Labour or Conservative, or you're throwing your vote away."
Just before midday on that Monday, May backtracked, announcing in a speech in Wrexham that there would be a cap on what people would have to pay for their care, though she did not give a figure.
The move had an instant effect on Pearch. When BuzzFeed News went back to speak to her shortly afterwards, she smiled at the U-turn, seemingly unbothered by the sharp change of direction. "Well, I'm happier now. I think I'll vote for her."
Despite reports in the days before the U-turn that the manifesto announcement on social care was playing badly on doorsteps in marginal seats across the country, Pearch was the only voter in Derby who told BuzzFeed News she had been wavering over it. Others had either not registered it, or saw other issues, particularly Brexit, as more pressing.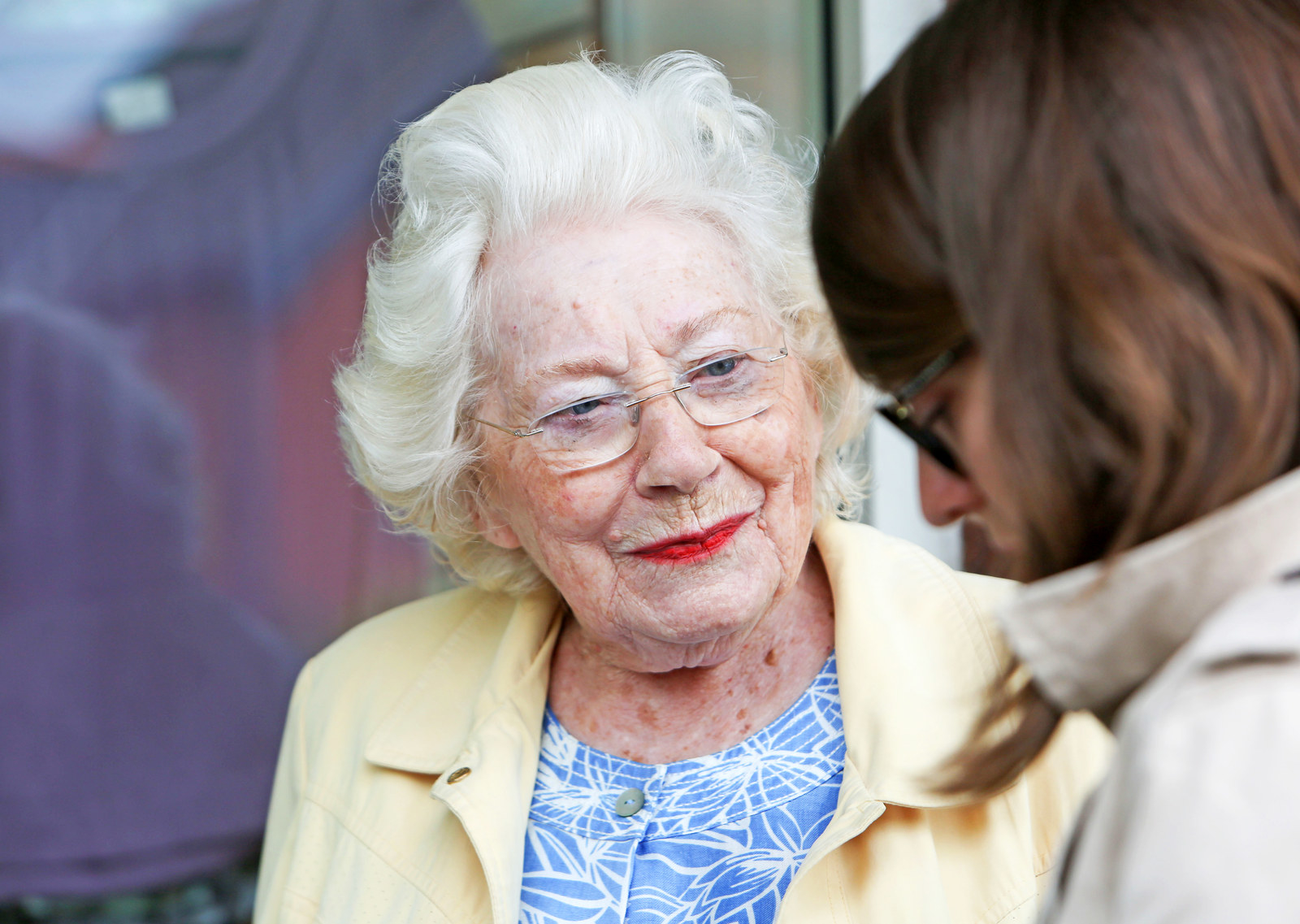 Pauline, 93, was also not dissuaded from voting Tory by the manifesto debacle. "I don't hear the policies because I turn off. I get muddled with it all," she says. "I've paid for my funeral and that's my big worry."
She plans to vote Conservative, admitting that she largely chooses according to the leader. "I like Mrs May at the moment. I voted UKIP last time; I rather liked the leader."
Patricia, 71, was spraying fertiliser in her front garden in nearby Littleover, a Conservative-leaning suburb of Derby. She said she hadn't even looked at the party's social care policies: "The main thing is we need to get things straight with Brexit."
Her late husband was a banker and she worked in a laboratory. "Theresa May will be a good leader. I don't think she'll be as staunch as Thatcher, but she's been in banking and it's all about getting those figures right."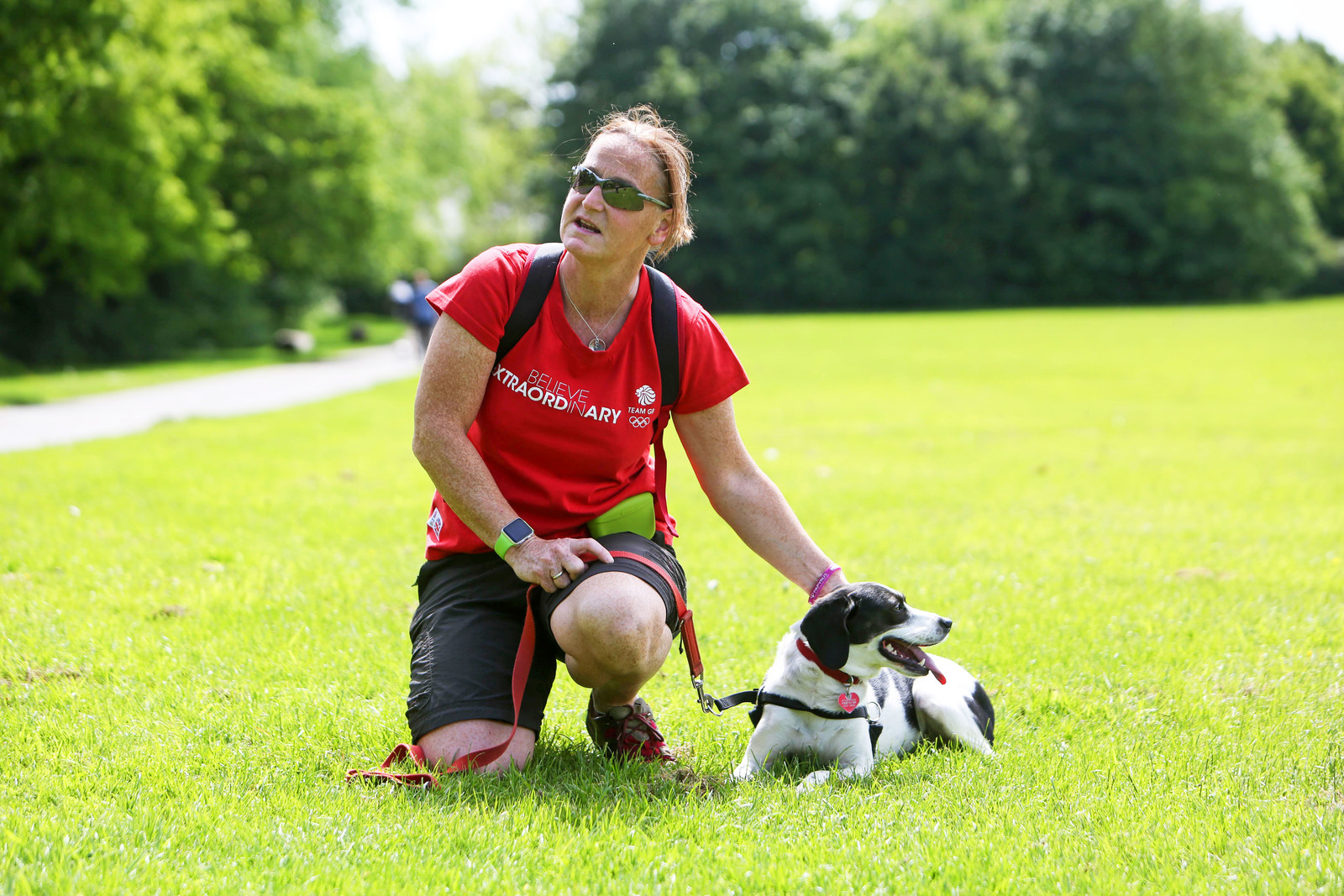 Not everyone in the constituency was persuaded though. Becky Murdoch, 47, who used to work as a teacher, said she would never vote Conservative. "Their policies on education are too damaging, and having been in teaching for such a long time I couldn't bear to vote for them."
She was one of the few people BuzzFeed News spoke to in the area who, even two weeks ago, was wholly positive about Corbyn. "I really like Jeremy Corbyn because he has stayed true to what he believes in from the 1980s and to me that shows a man who's got conviction," she said.
Chris Williamson, the Labour candidate, was the MP here until he lost his seat to the Conservatives' Amanda Solloway in 2015. He has said that as Corbyn's fiercest supporter, he expects his candidacy will be a "test case" for Corbyn's leadership.
Clutching a copy of the Morning Star, as he canvassed in the Abbey ward, Williamson spoke quickly, rattling through recent political history and the impact of policies. "Austerity does not work. Neo-liberalism has been a disaster everywhere," he said.
The trouble is that voters here seemed less bothered by policies and more concerned with whether his leader is up to the job. But Williamson dismissed concerns about Corbyn's suitability as propaganda. "When you've had unprecedented, repeated attacks on Jeremy Corbyn it's not surprising that's reflected in some of the feedback on the doorstep. It's not helped by prominent individuals within our own party undermining him."
Speaking to BuzzFeed News with less than a day to go before the polls, Williamson says he's feeling more optimistic.
"What we are coming across more is people saying that they were not impressed with or hostile to Jeremy now supporting him. It's been over the last few weeks as people have seen Jeremy more. They didn't think Jeremy was up to the job but now they realise that was a lot of nonsense.
"It's felt better than last time from the outset and as I've been going along it's getting better and better. But I'm still not making any predictions because I was very confident last time and we just lost out. But I'm more hopeful now that we'll do OK."
The Conservative party is throwing everything at the seat. Solloway's campaign was launched by Amber Rudd, and May was in Derby last week. Solloway spoke to BuzzFeed News after hosting chancellor Philip Hammond at the Bombardier train factory in the neighbouring constituency.
She insisted that there hadn't been concerns about the manifesto on the doorstep. "The doors we've knocked on, it's not been a big issue. Nationally, there's definitely a feeling that Theresa May – and I'm not going to use the words strong and stable – but that she's a safe pair of hands."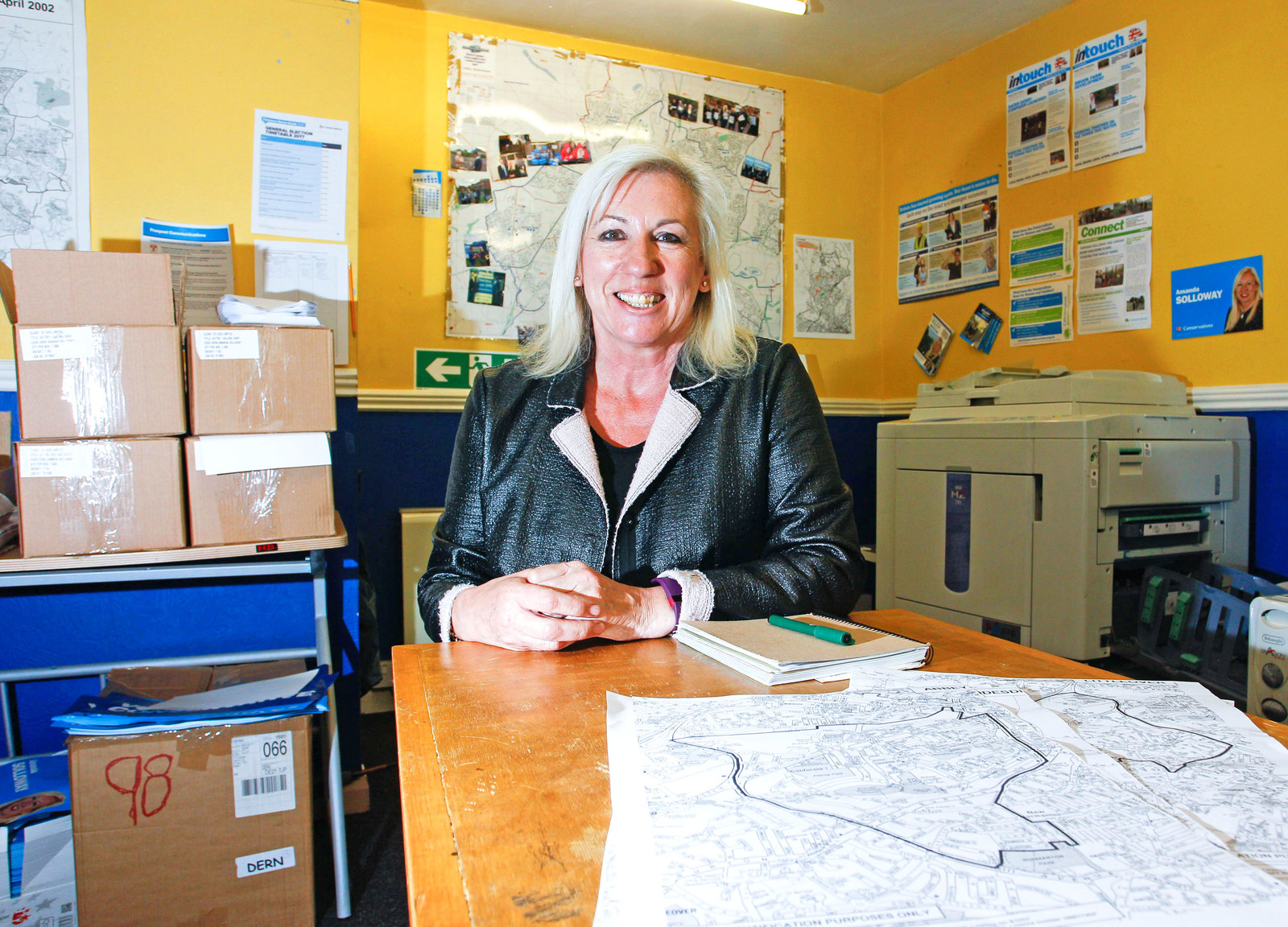 Though Williamson is also confident, he knows that any newly won Labour support is immaterial if people don't turn up to the ballot box.
"I'm just hopeful that people will be motivated to come out. My view is that if young people turn out in the numbers the polls suggest then we will win."
But the race is so tight that the result may hinge on something far more prosaic. The weather forecast in Derby – as in much of the country – is for heavy rain all day on Thursday, something that often results in low turnout.
A poll by FTI Consulting suggests that if turnout is low, it is Labour voters who are less likely to show up. While 93% of Conservative supporters said they would definitely vote, just 88% said the same for Labour.
The question for Labour on Thursday is whether its supporters are passionate enough to trudge in the rain to mark that X.