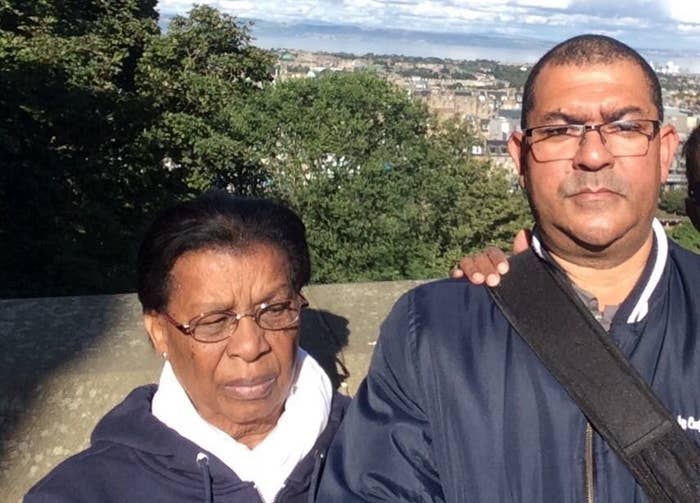 A man who was born in exile because of the British government is taking them to the High Court on Tuesday for denying him British citizenship.
Dominique Elysee's family is from the Chagos Islands, a British overseas territory whose largest island, Diego Garcia, was leased to America in 1966 to be turned into a US naval base. The islands' population of some 1,800 people were forced out to Mauritius and dismissed in diplomatic cables as "some few Tarzans or Man Fridays".
As an exiled Chagossian born before an "arbitrary date" set for granting British citizenship, Elysee is the only one of his siblings not to be granted it.
Campaigners say the case illustrates that the Home Office's hostile environment policy is still "wrecking lives".
Elysee's life has been on hold since his application to become a citizen was refused. He told BuzzFeed News: "In September I'll have been here six years. I get support from family but I can't work. I can't drive, I don't have ID, I don't have a bank account. I can't do anything. It's very hard.
"It's not fair because all my siblings – my brother and sisters – have citizenship."
At the moment, he spends his time looking after his mother, helping her with everyday tasks like shopping and translation. "My mum is 78 and she can't move to Mauritius now. She doesn't have a home there."
Elysee's mother was temporarily in Mauritius when she was pregnant with Dominique to treat her youngest son and daughter in hospital there. Both died of a diarrhea and vomiting bug shortly after arriving, aged just nine months and three. When the family tried to return home to the Chagos islands, no boats would allow them on.
He was born in Mauritius on 18 March 1968, more than a year before the earliest date for automatic British citizenship for Chagossians – 26 April 1969, the date then prime minister Harold Wilson officially signed off their removal from the islands.
Elysee, now 50, also missed out on getting automatic British citizenship through another route – if he had been born six days earlier, before Mauritius gained independence from Britain, he would also have automatic British citizenship through that route.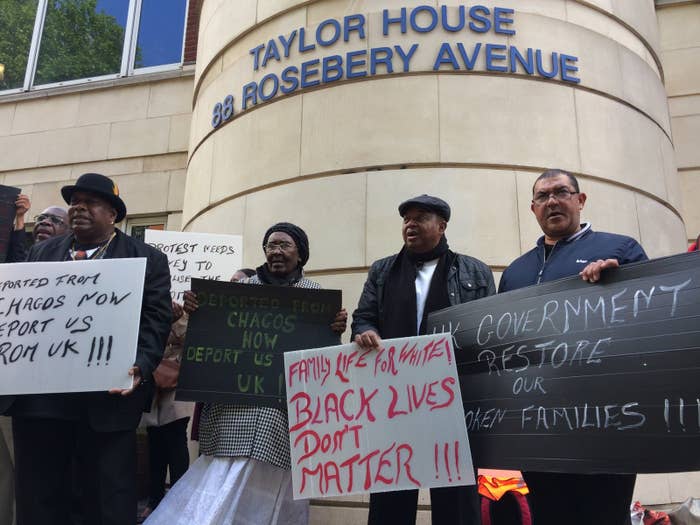 Elysee's lawyer, Jacques Rene, told BuzzFeed News: "The date is arbitrary because it chooses a random date when Harold Wilson at the time consented officially to remove Chagossians but they know full well that had been happening before April 1969."
He added: "The Home Office says there has to be a start date. Of course there has to be a start date but it hasn't taken into consideration that ... people were removed way before that."
When Elysee was 17 he started working in hotels in Mauritius, working as a barman and then a chef. In 2007 he moved to Ireland to study IT and work as a chef; later in 2012, he came to Britain with his family.
He lives with his mother in Crawley, Sussex, near his brother, sisters, and cousins. The MP for Crawley, Henry Smith, tabled a bill in January that would allow anyone of Chagossian descent to acquire British nationality.
Smith said: "This case further illustrates why the Government needs to recognise the unique Chagos islander British nationality issue to end the division of families and half a century of injustice."
Second and third generation Chagossians have also been fighting for the right to stay in Britain and keep their families together.
Tom Guha, chair of the UK Chagos Support Association, said: "Dominque's case is symptomatic of decades of government failure to understand the needs and unique circumstances of the Chagossian people. It demonstrates how the government's hostile environment policy continues to wreck lives."
The Home Office has not yet responded to BuzzFeed News' request for comment.
UPDATE
A Home Office spokesperson said in a statement after publication: "It would be inappropriate to comment while the case is still before the court."