An 18-Year-Old Asylum-Seeker Who Hardly Speaks English Had To Fight His Appeal Without A Lawyer
The number of people given public funding to fight an immigration case is lower than in any previous quarter on record, BuzzFeed News can reveal.
An 18-year-old man is sitting outside court, his body hunched with nerves. In a few minutes he will have to persuade a judge that he should have asylum in Britain and that returning to Egypt would be a death sentence.
There's just one problem: He doesn't have a lawyer.
This is Hatton Cross, one of Britain's busiest immigration tribunal centres, the place that determines for hundreds of people every week whether they have a future in Britain or should be forced on to a plane home. The modern court sits off a roundabout near Heathrow airport, opposite a Tesco superstore.
It is one of 22 courts around the UK where immigration and detention decisions made by the Home Office can first be appealed. But dwindling numbers of people are being given permission to challenge decisions and make it here at all – and those who do increasingly have no lawyer.
The latest government figures show that the number of people given public funding to fight an immigration case is lower than in any previous quarter on record, BuzzFeed News can reveal. Just 6,609 people were given legal help or representation in their immigration case in the three months to September last year.
In the same period, 49% of immigration appeals in the first-tier tribunal were successful, suggesting that the quality of initial Home Office decision making is poor.
The situation comes after two pieces of legislation that have made it harder than ever to fight the Home Office in court.
The first, the Legal Aid, Sentencing and Punishment of Offenders Act (LASPO) 2012 took legal aid away from almost all immigration cases not relating to asylum or detention. The effect was instant. The volume of legal-aid-funded immigration cases halved between April to June 2012 and the same quarter in 2013.
The second, the Immigration Act 2014, means far fewer people are entitled to appeal against a Home Office decision at all – and on far fewer grounds. This caused the number of immigration cases heard in the first-tier tribunal to fall by a third in the last financial year.
Chair of the Bar Andrew Walker QC told BuzzFeed News: "For people fighting immigration cases, the stakes are high, so it is essential that the Home Office makes the right decisions about who it removes and detains, but the quality of Home Office decision making is notoriously poor, as borne out by research undertaken for the Bar Council and many other organisations.
"For those caught up in the system, the challenges are then compounded by labyrinthine laws, which change constantly.
"The potential injustice that this brings about makes it even more important that those affected have proper access to professional legal advice. Yet no legal aid is available in most areas of immigration law, and while detainees can in principle obtain legal aid to challenge their detention, the level of advice and access to lawyers that this provides in reality is shamefully inadequate."
Walker added: "It is right that the government should set parameters for immigration and removal according to the mandate on which it was elected, but those parameters must be implemented and operated fairly and lawfully. What is actually happening runs counter to the basic principles of the rule of law. Poor-quality decision making and lack of access to justice in immigration cases are a stain on the reputation of our system."
In the last financial year just 29,085 people were granted legal aid in an immigration case, down 9% from 2015/16. Most of these were asylum cases. In 2011/12, before LASPO was introduced, more than 60,000 people got legal aid in an immigration case. The decline started before LASPO, too – in 2002/03, 155,865 people were given legal aid in an immigration matter.
Since BuzzFeed News has been investigating the effects of LASPO on many areas of law, the Ministry of Justice has begun a review into the impact of the legislation.
Though theoretically it is still possible to apply for legal aid in any immigration case where not having a lawyer could be a serious breach of human rights, in reality few people try this route. In the three months to September last year, just 249 people were granted exceptional case funding for legal aid in an immigration case.
Shadow justice minister Richard Burgon told BuzzFeed News: "Legal aid was set up to ensure that people had proper access to our justice system just as they have access to healthcare and education under our welfare state. These figures add to the mounting evidence that deep Tory cuts to legal aid impact on the most vulnerable in our society.
"We have a Tory government attacking people's rights and then deliberately undermining their ability to defend themselves against those very same attacks. The government's coming review into legal aid must be a watershed moment where they restore an element of fairness to our legal aid system so that people are not priced out of getting access to justice that they desperately need."
Having turned 18, the young man in Hatton Cross has recently left care and has come to court with two support workers from his local authority to appeal against an asylum refusal. He has been in Britain for less than three years and his English is limited, so he has to wait for a translator to become available before his hearing can start.

Unaccompanied child asylum-seekers are automatically given leave to remain but this expires on their 18th birthday. One of his support workers says: "We've not really had much time to prepare. We heard [about the court hearing] about two weeks ago."
His support workers aren't sure why, despite his young age and his scant grasp of English, he does not have a lawyer or legal aid. It may be that a solicitor judged that his case did not pass a merits test: anyone represented by a publicly funded lawyer must be judged to have at least a 50% chance of success (or 45% in some very rare public interest cases).
The judge rules that the case will be heard in private because the young man says he would be distracted by others in court, which means that neither his support workers nor BuzzFeed News are allowed to watch.
Round the corner, another man is fighting to stay in Britain with no lawyer and very little English. The man, who is in his forties and from Bangladesh, did not expect to be in this situation. He came to court with a barrister who asked the judge for an adjournment to give them time to gather evidence to make the appeal. When the judge rejected the application and said the hearing would be going ahead, the barrister left, apparently because he did not have instructions to represent the man further.
BuzzFeed News arrives in court just as the man is starting out on the case alone. His voice wavers and his hands are shaking as he speaks in Bengali to the translator. On the other side of an office table, a presenting officer for the Home Office sits. At the back of the small room is the judge, wigless and dressed in ordinary clothes.
In broken, slowly translated sentences, the man says he was involved in a local branch of a political group in Bangladesh and faces a false murder charge because of his opposition to the government. The translator often appears to lose the thread and has to go back and correct mistakes and muddled answers.
The judge rattles through a series of questions: "Why would these charges be brought against you? How did you find out about an arrest warrant? How do you know the police were coming for you? How many times did the police come to look for you?"
Each question is slowly translated and when the brief answers finally come they lack specifics. "I was an activist and that's why they put my name down; the police went to my house; my mother told me; [they came] again and again."
Without a lawyer to plan out a cogent argument – and encourage the man to gather the relevant evidence – these fragmented translated sentences are all he's got.
When it is the Home Office's turn to ask questions, the manner is forceful and the pace of questioning even more relentless. "Do you fear all of the opposition party or just an individual?" When he replies all, the officer says incredulously: "The whole party? What, every single member?" and when he concedes not all, she hammers back: "Who in particular then?" He lists several names of local party members and he is backed into a corner. Later she surmises that his fears are localised and he can live in another part of Bangladesh.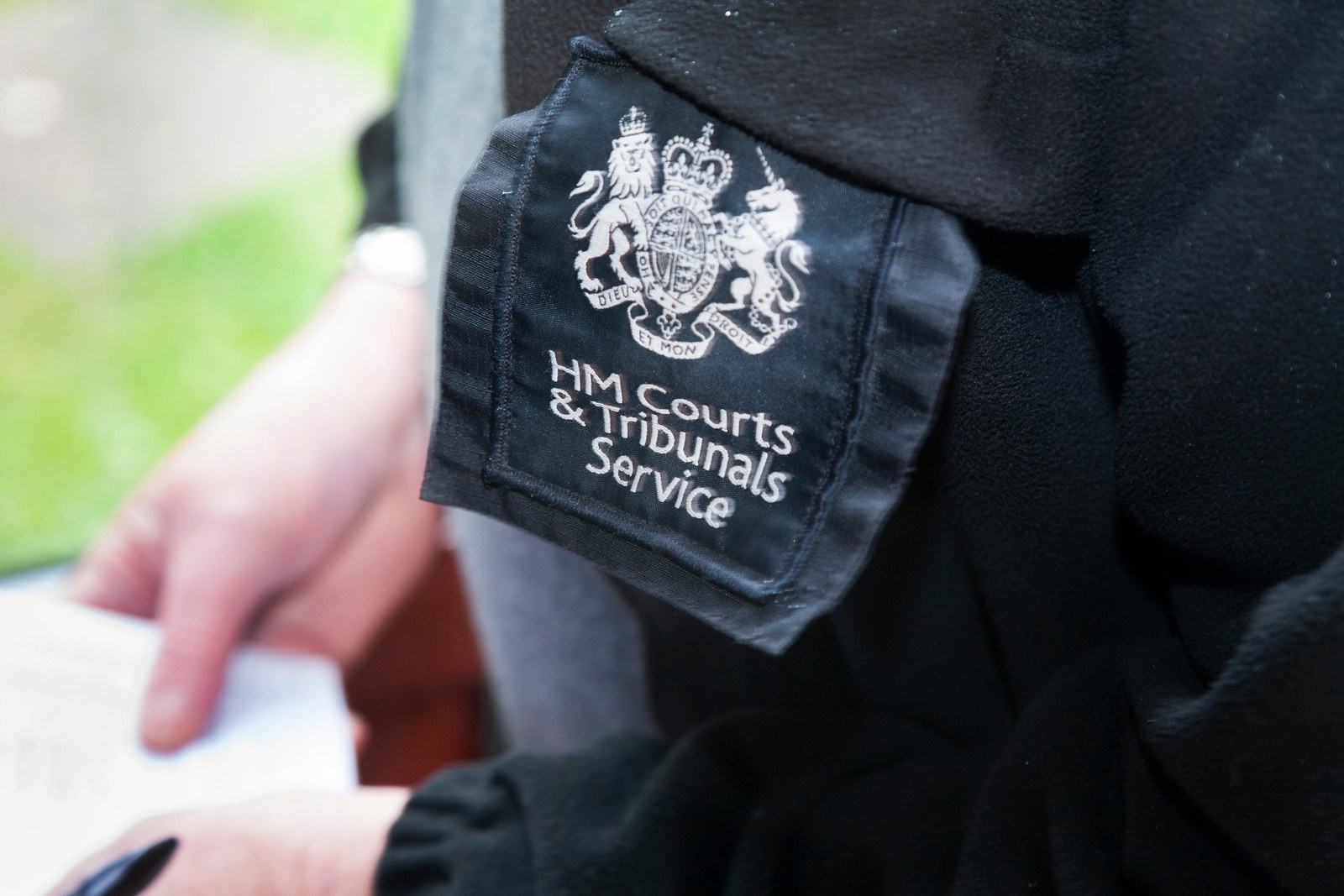 The man came to Britain in 2004 on a year-long work permit and later applied for asylum. Every few minutes the Home Office's questioning returns to the same point: "Why didn't you return to Bangladesh?"
The translator is clearly struggling. "It's really hard to understand," he says. But the judge doesn't stop proceedings. Later, when the Home Office suggests the man worked illegally when he was employed in a restaurant in 2005, the translator interjects again. "I know it's not my job but I'm finding difficulties because he's getting nervous – look, like his shaking hands," he says.
The judge says: "I understand it can be difficult giving evidence and I understand you haven't got a legal representative, but just take your time answering questions."
He is asked if he has a membership card for the party and he says yes, but not with him. He had been expecting an adjournment.
His summation is emotional, but with little evidence it is hard to see how effective it will be. "I would like to request to you to allow me to live in this country. If I return I might be killed by the enforcement team," his translator intones.
The Home Office representative summarises their case, pointing out the man's lack of documentary evidence, suggesting he could relocate within Bangladesh, and describing his political activities as "low level". She concludes: "There's no reason why he can't go back."
Given an opportunity to reply, the man points out he couldn't get everything together for his submission and that if he wanted to relocate he would have to give an ID to get a house and "the police could find me easily". In a last-ditch attempt to persuade the judge, he says: "I would like to request to you to allow my appeal for saving my life."
A decision on his appeal will arrive in the post around three weeks after the hearing, but he does not look hopeful about its outcome.
Judge Nicholas Easterman, who hears cases at Hatton Cross, has been outspoken about the challenges faced by judges trying to make decisions about people who have no lawyer representing them.
Speaking at a Bar Council event last year he said: "Immigration law is a total nightmare. I don't suppose the judges know any more about it than the appellants who come before them."
Easterman said the system had been designed to be adversarial, but that "it is very difficult to apply that when you only have presenting officers for the Home Office and no legal representatives for the appellants… We cannot manage in many cases without proper assistance, and we rarely get it from the Home Office."
Colin Yeo, an immigration barrister and blogger, says that people are "seriously disadvantaged" when they try to appeal against asylum decisions without a lawyer.
"Without a lawyer you won't be able to prepare a good witness statement or know how to prepare country information to support your case, and these are the key things that win and lose appeals... Sometimes there are real complexities during a case. For example, if an asylum case turns on whether you could relocate within a country or whether the authorities generally provide adequate protection, these are quite sophisticated points to argue and the legal tests are quite hard to understand."
Yeo says that, without a lawyer to act as a buffer, people often get sidetracked on points that are legally irrelevant. "The lawyer acts as a sort of guide to what the key issues for the judge will be and therefore what wins or loses the case. If you're dealing, for example, with someone who's a torture survivor, they might want to talk about the awful things that happened to them, and that's part of the case. But it's not the whole case. The judge will want to know what will happen to the person in the future if they are sent back. Sometimes all they want to talk about is what's important to them, but a lawyer knows to focus on what the legal tests are for whether a case wins or loses."
To qualify for legal aid an asylum case has to pass a merits tests, an assessment by the solicitor that it has a more than 50% chance of winning. While some go unrepresented when they are turned down, others search for cheap representation, often of mixed quality.
Yeo is concerned that the threshold for qualifying for legal aid is too high. "The chance of winning has to be over 50% and it's enforced because if the solicitor loses too many cases they could lose their legal aid contract. The Legal Aid Agency monitors solicitors' success rates and if they fall below a certain level they'll lose their contract.
"It's always very artificial trying to guess success rates in cases as there are so many variables, including who the judge is on the day," says Yeo. "The idea that you don't get legal aid because you've got, say, a 40% chance of success and therefore you're not entitled to a lawyer to fight your case is very harsh. It's easy to see why if you've got no chance of success you're not entitled to public funding, but 50% is a very high threshold when the case is potentially life and death.
"If the lawyer judges it wrong in terms of the success rate there's a real danger of a miscarriage of justice, and lawyers are under a lot of pressure to reject cases."
Speaking in the House of Lords earlier this week, Lord Roberts of Llandudno said of the lack of representation in asylum cases: "Many asylum-seekers are unable to access legal advice, for different reasons. Some are penniless and others just do not know the procedures. The result is that many of the decisions made by the Home Office are unsound and reversed on appeal. In 2005, 13,000 appeals were allowed. In 2010, 35,000 were allowed and, in 2015, 17,000 were allowed. Therefore, in 10 years 250,000 appeals were allowed — a quarter of a million wrong decisions by the Home Office."
On a large television screen at the back of another court a man is speaking on the phone to his mum in Arabic. He appears not to have noticed that his hearing has, in fact, started. He is appearing via a video link from nearby Colnbrook immigration detention centre and the judge is deciding whether to release him on bail.

Because the man on screen has no lawyer it falls to the translator to get his attention and tell him the hearing has started. The camera is so far from his chair that his face can barely be made out as he tries to make a case.
He is a failed asylum-seeker from Algeria, and is trying to argue for bail with nobody there as a surety and no lawyer.
The Home Office says that removal directions have been set for him in a couple of months – which appears to be news to him.
The judge asks if not allowing bail will cause him serious problems. In broken English, the translator says: "I don't have severe problems not allowing me to get bail... If I go out I do have a place where to go."
The judge mishears. "Would he like to explain to me what these severe problems are?" The translator goes back to his client and double checks. "No, he said he didn't have any severe problems."
Giving him one last chance to construct a case, the judge says: "Is there anything else you'd like to talk to me about?" The man replies simply, via translator: "I would like to be granted bail. I don't want to stay in prison. I don't want to stay where I am."
The Home Office says that he disappeared when his asylum appeal rights lapsed in 2013 and was found "by chance" by police. It also says it hasn't been able to verify the bail address he has given.
With such a scant case presented to oppose the Home Office's position, the judge has little choice but to refuse bail. The hearing is over in a matter of minutes.
Yeo says it can be hard for unrepresented people to understand what's relevant in a bail hearing. "The person who's applying for bail is interested in how they find detention and that they're suffering, whereas the judge is focused on whether you're going to do a runner if you're released. It's two people having parallel conversations, but only one of those people is the judge who's going to decide the case."
It is possible to get bail without a lawyer in court, but those who do have often had substantial legal advice beforehand. Two Ghanaian sisters have come with a family friend to get their brother out of Harmondsworth detention centre, where he has been held since last November while waiting for an asylum hearing.
They were hoping to bring their barrister but could not afford it: "We had a consultation and everything and he charged us £1,700. We were expecting him to appear at the hearing but, according to him now, he did not include it in the amount that was paid."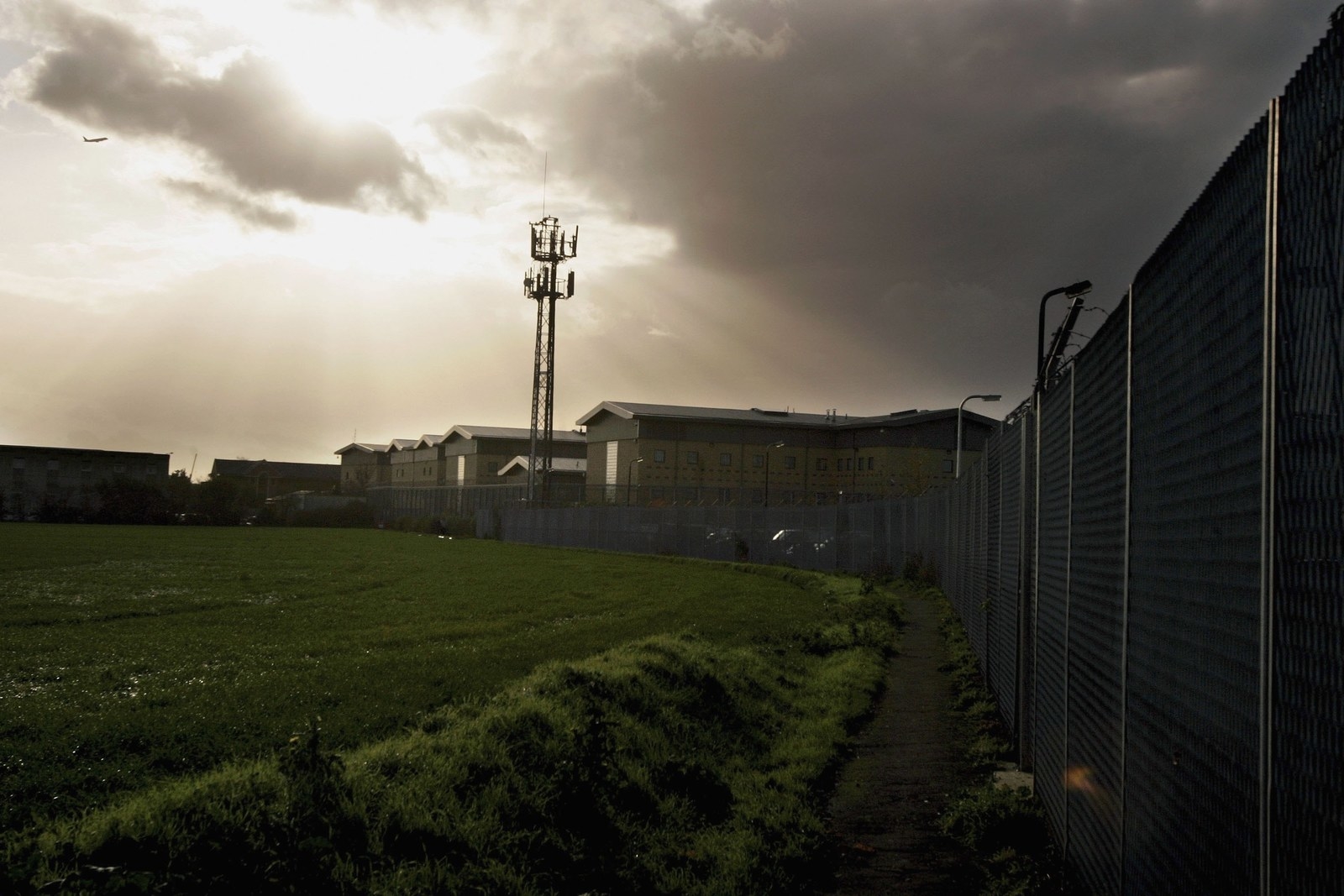 Their brother came to Britain as a student in 2006 and is now applying for asylum on the grounds that he was detained and tortured by the previous Ghanaian government before he came to Britain.
"We thought [the Home Office] would release him. It's been a long time. He hasn't committed any crime."
Appearing from Harmondsworth via video link in a sweatshirt and beanie, he watches the court decide his fate from a distance. His sister, who is married with two children and works as a domestic in a care home, puts up £500 surety, while a family friend who works in real estate puts up another £5,000.
Both make impassioned cases for his reliability and good character – and, crucially, promise to tell the Home Office if he stops reporting or disappears from his bail address.
The judge is impressed. "Your friend I find to be a very credible, upstanding young man," the judge says, adding with a smile: "I can grant you bail."
Another case waiting to be heard from Harmondsworth looks less likely to have a happy ending. A Polish man is waiting to be called to provide surety to a friend who has been held there for the last three months after serving time for a drugs charge.
"It's all different now after Brexit," he says. "Now when people get in trouble the first action is to send the person back to the country they came from."

His friend has no lawyer but he is hoping to persuade the judge to release him. "He's been in the UK 14 years. Everyone in their lives had good days and bad days."

A Ministry of Justice spokesperson said: "Legal aid remains available for individuals seeking advice on claiming asylum or challenging their detention.
"In cases where not having legal representation would risk breaching an individual's human rights, legal aid is also available via the exceptional case funding route. The most recent statistics show that legal aid is granted in almost 75% of these cases.
"We have also recently retendered for new contracts which will aim to expand the number of legal aid solicitors giving advice to clients in immigration removal centres from September 2018."
Although it is possible to get legal aid to make bail applications from immigration detention, it is not available for most other aspects of immigration law and in practice many people never see a lawyer.
Official figures on levels of representation are hard to come by, but in more than a fifth of the more than 1,500 immigration bail hearings monitored by the Bar Council last year, the applicant did not have a lawyer. In another study of more than 100 people in detention last autumn, by Bail for Immigration Detainees, 56% did not currently have a lawyer and almost a third had never had a lawyer while in detention. Fewer than a quarter of the detainees interviewed by BID had a solicitor funded by legal aid.
Britain is the only country in the EU without a time limit on immigration detention, and the Bar Council says the Home Office increasingly uses it for "administrative convenience" rather than as a temporary place to hold people ahead of removal.
One judge told a Bar Council study on immigration bail hearings that, since LASPO, "We see far more litigants in person. It is shocking when you consider that this is about liberty, a key human right."