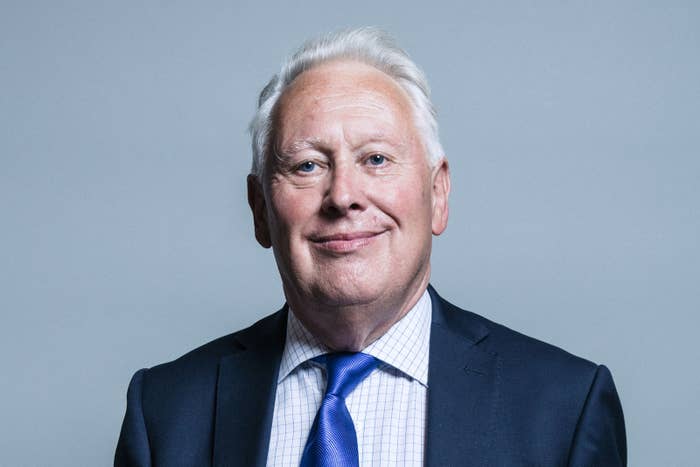 The Conservative chair of the justice committee, Bob Neill, says he is very concerned about the government's failure to publish its full research into judges' and prosecutors' experiences of people without lawyers in crown court.
BuzzFeed News revealed last week that the Ministry of Justice had concealed the existence of a 36-page internal report that contained explosive testimony from senior judges about the impact on the justice system of the rising number of unrepresented people in criminal cases.
Speaking to BuzzFeed News after chairing a justice committee hearing on criminal legal aid, Neill said of the department's apparent cover-up of the report: "It's very concerning. We need to wait and see what the Information Commissioner does but it is imperative that there's maximum transparency on the way government decisions are taken. We'll want to keep an eye on how this develops."

The full report was leaked to BuzzFeed News after the MoJ released a brief, sanitised, six-page summary and claimed it was the full study. The government has been reported to the Information Commissioner's Office (ICO) over accusations that it covered up its existence.
A spokesperson for the ICO told BuzzFeed News its investigations team is currently "assessing whether we will be formally investigating this case." A decision is expected this week.
The research was commissioned by the government to review the impact of cuts to legal aid made in the 2012 Legal Aid, Sentencing and Punishment of Offenders Act (LASPO) and was based on in-depth interviews with 15 crown court judges and six prosecutors.
The Justice Committee heard evidence on Tuesday about the impact of cuts to criminal legal aid from the Law Society and the Criminal Law Solicitors' Association.
Detailing the impact of the rise in people defending criminal charges without a lawyer, Richard Miller, head of justice at the Law Society, said: "The situation, I think, is well illustrated by the MoJ report that was recently published in BuzzFeed.
"There are implications for the defendant: they talk about the defendants standing there 'like rabbits in the headlights'; for the witnesses and victims who face potentially being cross-examined by the defendant in person; and for the system as a whole, it's far less efficient, cases take a lot longer, and there's no easy way of serving large volumes of electronic material on a defendant acting in person.
"So there's huge efficiency problems for the system if you start to have significant numbers of defendants being unrepresented all the way up to the highest courts."
Speaking about decades of real-terms cuts to lawyers' fees for criminal legal aid work, Miller said: "We are on the point of this crisis really biting."
He added that it was "getting very close" to the point where no legal aid criminal lawyer would be available in some places.
The MoJ was contacted for this article but had not responded at the time of publication.