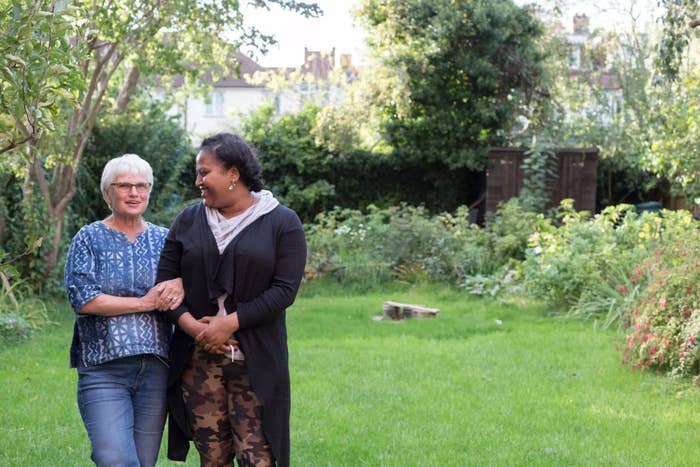 Unprecedented numbers of people are opening up their homes to refugees, according to research seen by BuzzFeed News.
Over the last year at least 1,907 refugees and failed asylum seekers were hosted by British well-wishers, a report from the No Accommodation Network (NACCOM) shows. While some slept in shelters organised by volunteers, 833 stayed in people's spare rooms.
The figure is the highest that the coalition of hosting schemes across the UK has ever recorded.
People began offering their spare rooms to refugees in large numbers following public outcry at the Syrian refugee crisis in 2015. Since then, the number has continued to grow, rising by more than 43% over two years.
David Smith, the network's chief executive, said: "It started in September 2015 when Alan Kurdi was washed up on the beach and that went viral. As a result of that people started to get interested in hosting. There was a real wave of sympathy across the country and people wanted to do something for Syrians."
The growth goes beyond the immediate aftermath of Kurdi's death, though. In the last 12 months, new schemes have been set up in Bolton, Newcastle, Oxford, Sunderland, Teeside, Swindon and Stoke.
According to Smith, the trend has been cemented by Brexit, with Remainers wanting to do more to show their support for migrants in Britain.
"Brexit has polarised things. The polarisation has caused people who are generally pro refugee to become more active. That's what happened."
Though the figures represent an all-time high for the organisation, Smith says it is possible they could fall following last week's attempted bombing at Parson's Green tube station. An 18-year old Iraqi man who was hosted by foster parents in Surrey has been charged with attempted murder over the attack.
"There may be people that are thinking twice about it now and pulling out," he said "And there's a possibility that people will think twice about signing up in the future but I don't think it will be huge because if someone's got the goodwill in the first place they will have thought through things," he added.
Taking the example of the Boaz Trust in Manchester, where refugees have been hosted since 2014, Smith says it is very rare for there to be even minor issues. "We've had more than 350 people placed with a host at the trust and we've only ever had one reported theft of £3 from a penny jar and no criminal damage," he said.
The national network has been going since 2006 but was previously on a small scale. In 2015 there were just 11 schemes - now there are 24.
Smith says in late 2015 they were suddenly inundated with offers of goodwill. "They came from the most obscure places where there were no asylum seekers. We had an offer from a therapeutic farm in Kinross. Some holiday homes in Penzance that were free in the winter. There was a boat in the river Lee, as long as they didn't mind moving it every two weeks. There was a houseboat in Yorkshire as long as they didn't mind cleaning out the bilges."
Existing hosting programmes also grew quickly.
Kathy Galashan, a retired English teacher who owns the downstairs of a large north London townhouse, is one of 51 people currently opening up their spare rooms as part of the London Hosting Network programme. The scheme previously never had more than about 15 or so hosts but that number more than tripled after 2015.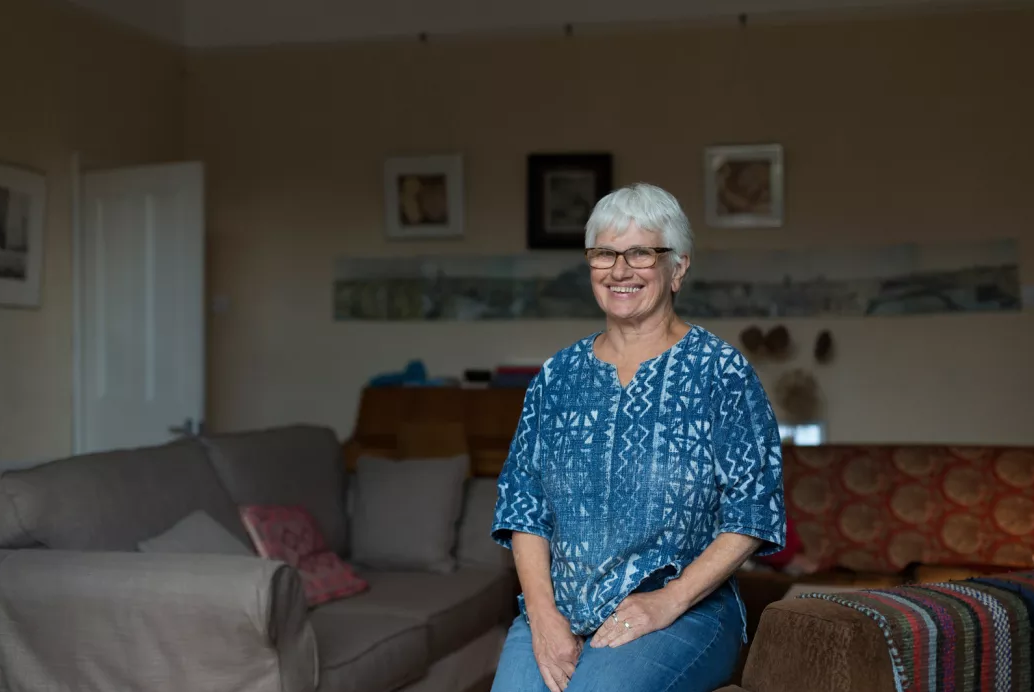 When Galashan's Jewish parents arrived in London from Austria as refugees in 1938 they relied on small acts of kindness. "My mother would talk about the policeman in Vienna who arrested her and let her go. He had gone to school with her brother."
Their early years in Britain did not go smoothly. Galashan's mother Greta was held in a camp on the Isle of Man as an "undesirable alien" and her father Paul was taken to a camp in Australia.
"I suppose it gives you a different perspective", Galashan, 68, says of her parents' experience.
For the last 18 months, she has given her spare room to 'Faven', an Eritrean asylum seeker. "There was a lot on the news about refugees," she said. "I'd been to Calais and I just thought actually you don't have to do anything dramatic; there's stuff you can do here."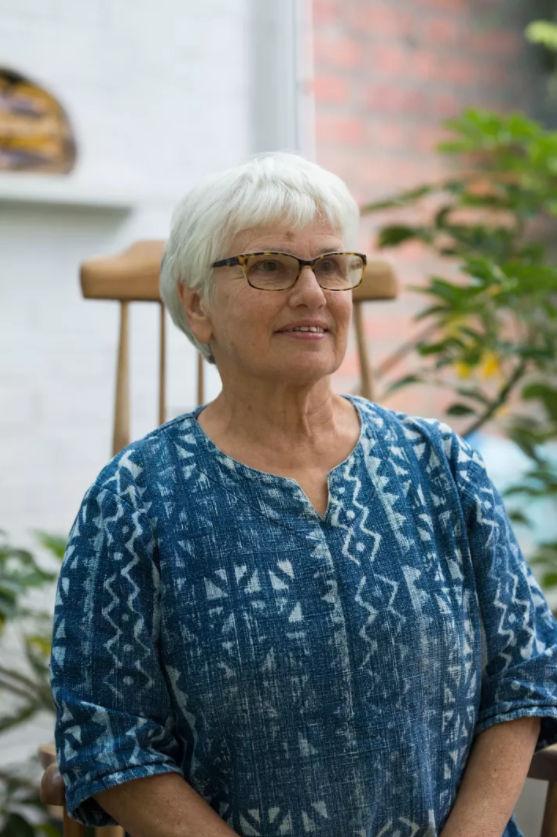 She added: "I'm just a charmed generation. My parents bought this whole house in 1952 when half the street was a bomb site. When you have all this space it's a bit odd not to share it. That's my spare room so I did invest in a good sofa bed for my visitors after she came."
Faven, 27, who is using a pseudonym because of her uncertainty over her asylum case, first came to Galashan's house in March last year. She had been homeless on and off in Britain for a decade when Galashan offered her a lifeline.
"I was scared the first time I came because it was new. I'd never lived with an English family. I didn't speak English properly and I didn't want to go out from the house."
But under Galashan's care that is changing. "I go to violin class and English class three times a week. I sing in a choir too, I love music. I do voluntary work with children in after-school holiday clubs and I volunteer in a cafe. I've done a lot of things in 18 months.
"Before I just didn't think anything good would happen to me. Kathy helped me with English and gives me a two hour class every week. Now I have confidence. People look at me like a person now. You can see it. Before when you said hello to people they'd be thinking you want to go to their home."
Flaven's circumstances are not uncommon. Of those being hosted by volunteers, 44% have had an asylum application turned down and are trying to find a way to stay in the country. Once an asylum claim is rejected you are not eligible for state support with housing or to work.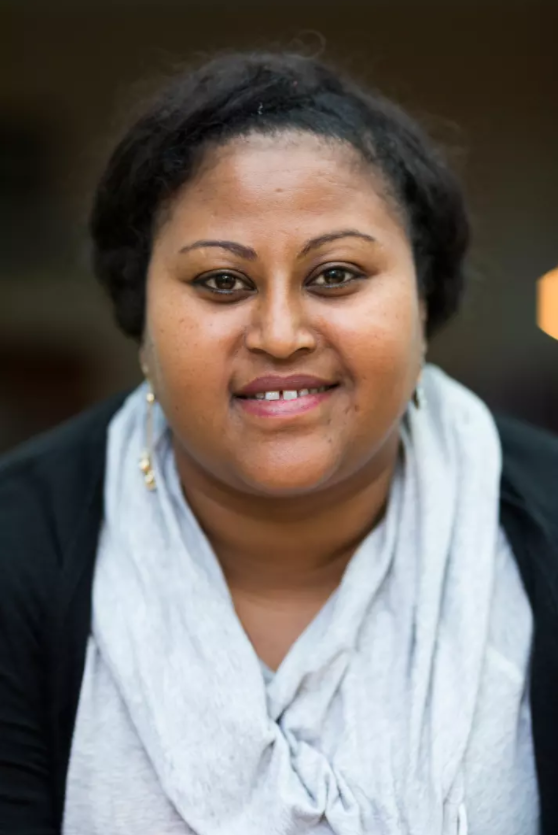 In many cases no further action is taken from the Home Office to remove them from the country, for example if the country is a politically difficult one to remove them to, leaving them in destitute and homeless.
A Home Office spokesperson said: "The UK has a proud history of granting asylum to those who need it and asylum seekers who would otherwise be destitute are provided with free accommodation while applications are considered.
"People granted refugee status in the UK become eligible to mainstream benefits, including access to accommodation, free access to NHS healthcare and all children are entitled to free primary and secondary education. They also have unrestricted access to the labour market.
"Each asylum application is carefully considered on its merits and where someone is found not to need our protection we expect them to leave the country voluntarily."
Flaven says she fled Eritrea as a teenager because her family were members of the pentecostal church. Since this is not one of four recognised religions in Eritrea, membership can result in being singled out for state-sponsored persecution and imprisonment.
She describes first arriving in Britain when she was 17 in November 2008 and applying for asylum. She says she was housed in Cardiff for a while and when her case was refused she had to leave government-funded accommodation and came to London in 2010.
"I would sleep in Finsbury Park in the day and just sit on the bus all night. The best was the 29 from Wood Green to Trafalgar Square. I slept on the back seat. I was scared of the police all the time.
"I slept rough a lot of times. I met a lady through church who had a new baby and I stayed with her and looked after her baby. I didn't even know how to change Pampers and I couldn't cook. I slept in the living room. Two weeks before Christmas came she said, 'you need to go out and find somewhere else to live.' She just moved me out. Every day I had to go from church to church to sleep."
It was at this point, Flaven says, that she got pregnant. Of the circumstances of the pregnancy she is vague and sad, saying only, "Sometimes you did things to get warm."
For child protection reasons, children and women who are more than 37 weeks pregnant are automatically given accommodation by the state, even if their immigration case has been turned down.
For a few months Flaven says she had a house in Croydon and then a flat in East Ham before giving birth to a girl in January 2015. Then things got far worse.
"After a month the baby died", Flaven says. "I took her in for a check up. They put oxygen in her nose and mouth and she couldn't breathe."
Under immigration housing rules, the death of her baby also meant the end of her housing. "Once they knew my baby died they made me move on in two weeks," she said. "Sometimes I felt god didn't want me to be happy."
She stayed in a nunnery and various shelters before the London Housing Network put her in touch with Galashan. After a string of failed asylum applications and appeals, she is unsure what to do next to guarantee her future in Britain. But now that she at least has a home, she feels a lot more positive.
"I'm still scared because I don't know what's going to happen tomorrow," she said, "But since I came here everything has changed."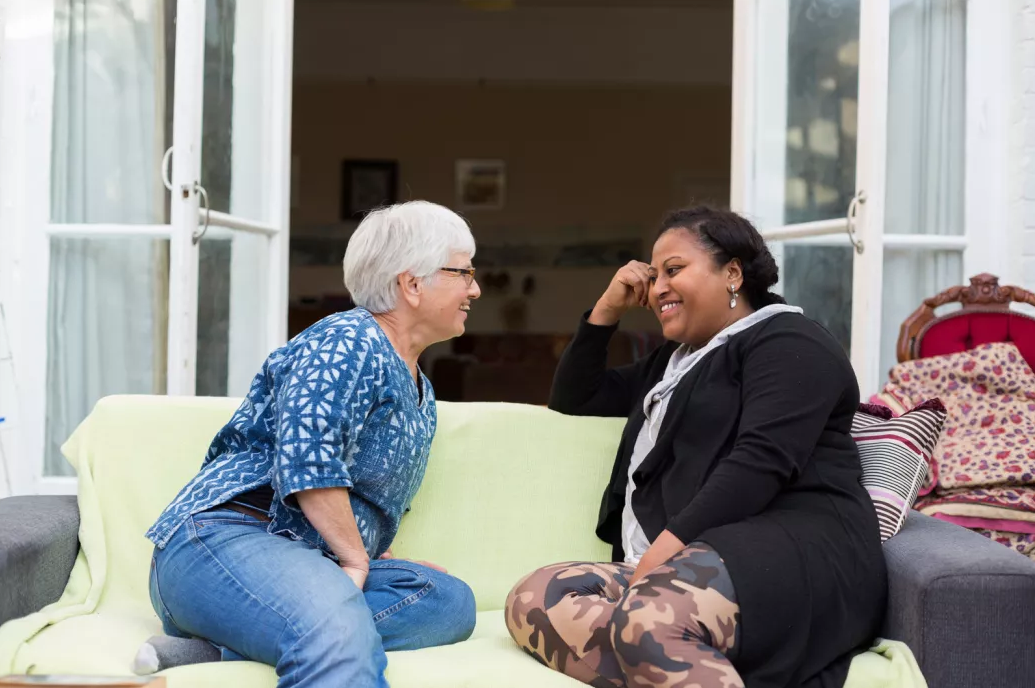 UPDATE
This story was updated to explain that the figure of 1,907 people housed in the network included other kinds of accommodation, such as shelters. The number hosted in people's spare rooms was 833.
In his interview with BuzzFeed News, David Smith, NACCOM chief executive, said the Boaz Trust in Manchester had been hosting people since 2014. The correct date should actually be 2004.