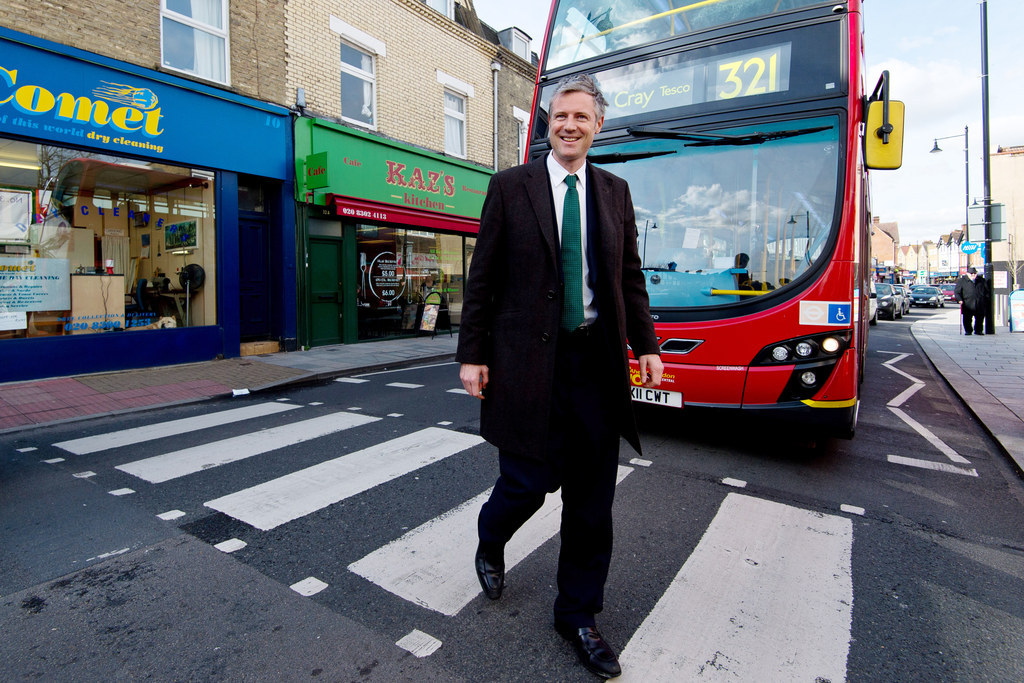 Tory London mayoral hopeful Zac Goldsmith has launched his strongest attack yet on Labour rival Sadiq Khan, accusing him of "cynically shifting" his views depending on his audience.
The Richmond Park MP said it was impossible to know what Khan stands for – but insisted it wasn't a "personal thing". Goldsmith was speaking to BuzzFeed News after launching his transport manifesto at a railway shed in Ilford, east London, on Wednesday.
The mayoral contest is becoming increasingly fractious ahead of the election on 5 May, with the Tory campaign constantly repeating the word "experiment" in relation to Sadiq and Labour.
Goldsmith robustly defended his use of the term. "It is an experiment," he told us. "For lots of different reasons it's an appropriate word. The Labour party's offer to London and to the country is a very frightening one, I think.
"It is the most radical government in waiting we have had in my lifetime; probably you could go much further back than that. If you look at some of the policies being advocated, they do amount to what I regard to be a very dangerous and reckless experiment.
"But the term applies on an individual level to Sadiq Khan in that we don't know who he is. His views have been so manipulated and cynically shifted on so many big issues affecting London depending on who he's talking to, that it is quite hard to pin down who he is.
"Voting for Sadiq Khan, you don't know what you're going to get, is the truth. And I say that as someone who's trying very hard to understand who he is."
Asked whether his relationship with Khan was cordial behind the scenes, he said: "Politics is politics. I don't have any... I don't think politics is a place for hate.
"But I don't like the kind of politics that he represents. I think it's the very opposite of the politics I've always tried to pursue myself. But it's not a personal thing."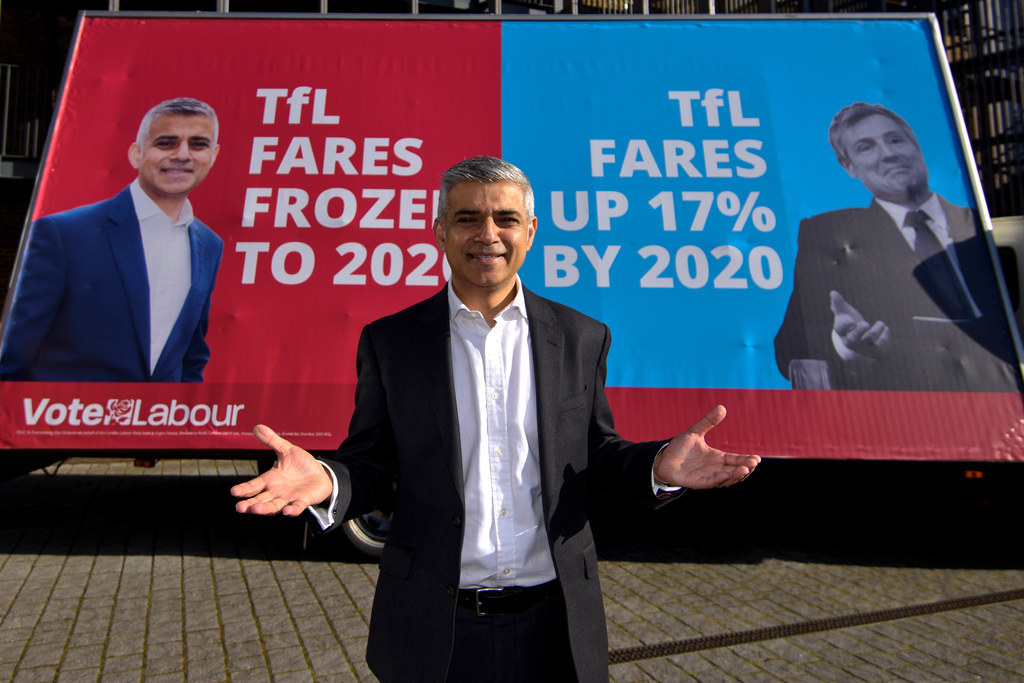 Meanwhile Khan was unveiling his latest poster campaign in Brixton, south London – claiming that while he would freeze tube and bus fares for four years, Goldsmith would put them up 17%.
Goldsmith was unaware of the poster until told by BuzzFeed News. He immediately defended his decision not to freeze fares – saying Khan was "completely reckless and irresponsible" to pledge to do so.
"My view actually is that London voters are pretty savvy, they're pretty well plugged in, and they can smell a rat when they see one," he said.
"It's possible to deliver it [a fare freeze] – but only at the expense of London. I recognise that five and a half weeks outside of the election ... I would love to make a big, brash pledge on fares.
"But I know that if I were to do that, either I'd break it on day one or it would be completely devastating for London. Because if you want to keep London moving and growing you need to expand the network."

Goldsmith warned that young people "won't get on the housing ladder" unless there are more homes being built – and that requires a growing transport network.

A source close to Khan told BuzzFeed News: "It is extremely disappointing that Zac Goldsmith is indulging in this sort of desperate, negative campaign. He is clearly too weak to stand up to Number 10 and Lynton Crosby's team and their demands for dog-whistle tactics. Zac Goldsmith has nothing positive to say about London."