Goldsmith failed to identify the tube station east of Tottenham Court Road on the Central line, the location of the Museum of London, and the home of Queens Park Rangers.
He was being grilled by BBC assistant political editor Norman Smith as he drove him in a black cab through London for BBC Two's Victoria Derbyshire programme.
"Let me ask you some London questions," said Smith. This was Goldsmith's immediate physical response.
"Who plays at Loftus Road?" asked Smith.
"Oh, I don't know," replied Goldsmith. "What's the answer?"
"Queens Park Rangers."
"Do you use the tube?" Smith asked. "Yeah, all the...often," replied Goldsmith.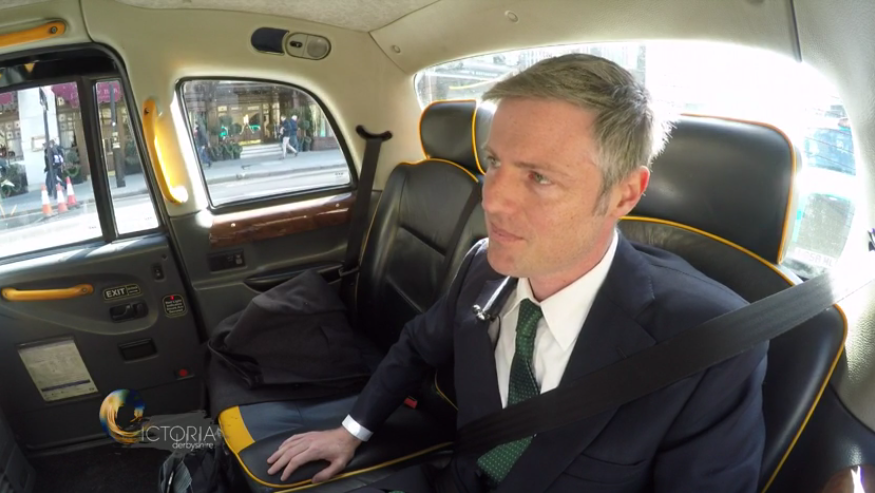 "Let's take the Central line," said Smith. "What's next in this sequence – Bond Street, Oxford Circus, Tottenham Court Road?"
Goldsmith said: "I'm gonna stop you there because I don't...most people have a route or two routes and they become like an extension of the body and use those routes not for ethical reasons but because it is the only way to get around London without being late for meetings..."
Smith intervened: "All right, fair enough..."
"But outside of the norm, you have apps like Citymapper, which I rely very heavily on pretty much every day, and they ensure you get to where you need to get to on time," Goldsmith added.
The correct answer was Holborn.
Next question: Who was the first landlord in the Queen Vic? Goldsmith replied: "In EastEnders?"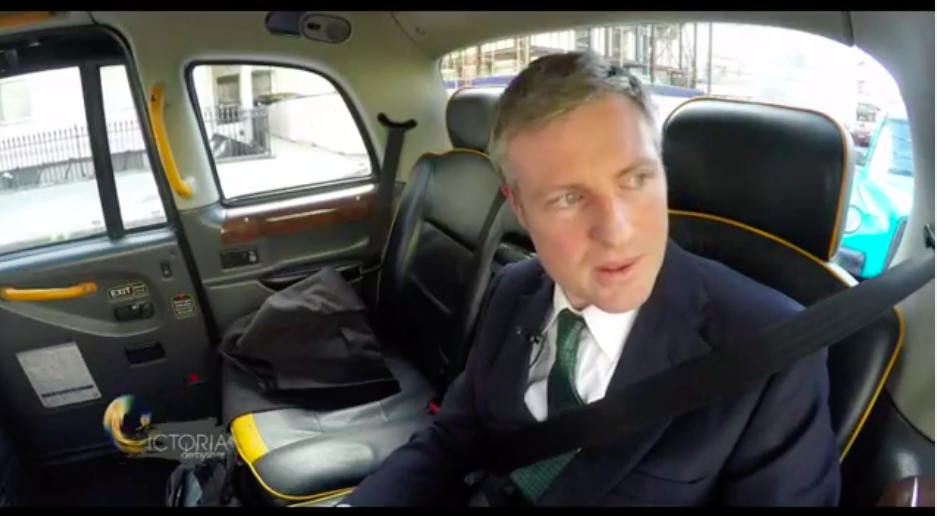 "Yeah, a famous, iconic..." said Smith.
"Dirty Den," said Goldsmith. "Is that right?"
It was indeed right.
And finally – where is the Museum of London?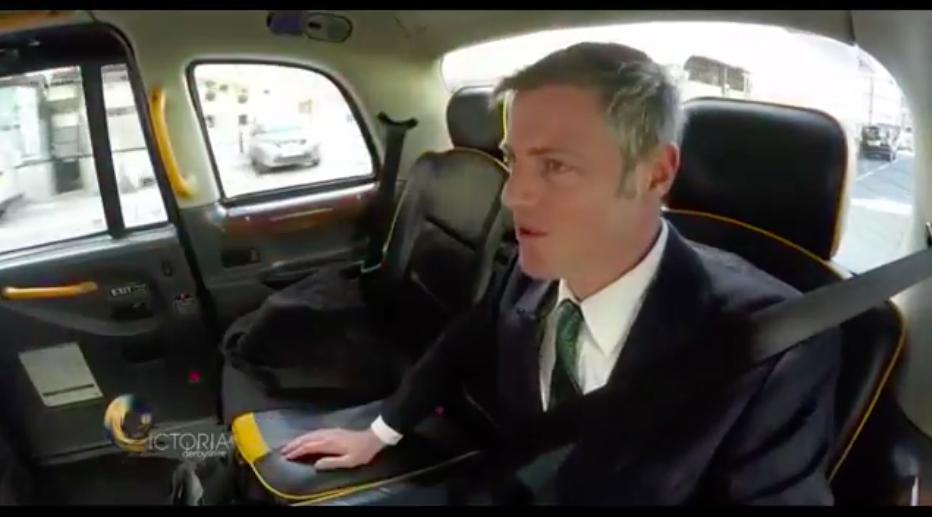 "Where is the Museum of London?" Goldsmith repeated slowly. "I went there very, very recently and I can't tell you..."
"It's by the Barbican," Smith told him.
Oh well. One out of four ain't bad.
The London mayoral election will be held on Thursday 5 May. Goldsmith is battling Labour's Sadiq Khan in the race to succeed Boris Johnson as mayor.