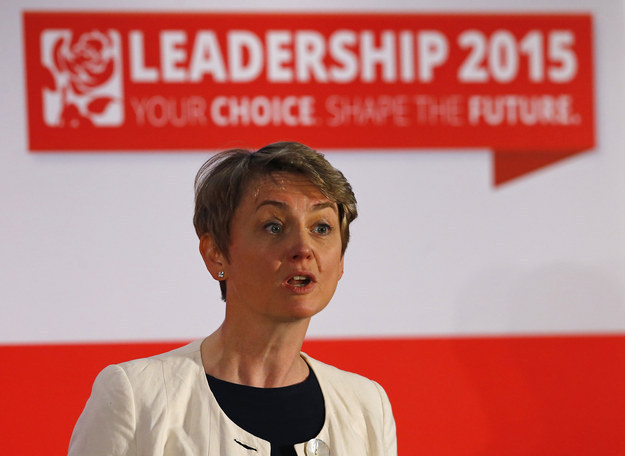 Yvette Cooper has admitted that Labour MPs are failing to get to grips with social media.
The Labour leadership hopeful said that while the party had "some great social media campaigns", individual politicians often fall short.
She told BuzzFeed News that she only used her personal Twitter and Facebook accounts "sporadically" and was clueless about other forms of technology.
Cooper was speaking at the London College of Communication, where she tasked a group of students with designing new ways Labour can reach out to voters after their grim defeat to the Tories in May.
She said she will try out the students' ideas as part of her campaign to become Labour leader.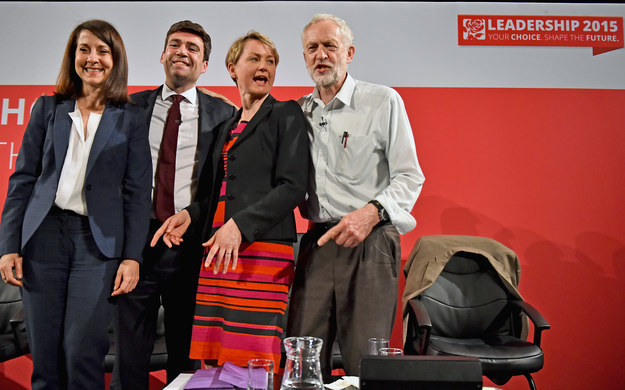 Cooper told BuzzFeed News: "At the moment I think too many of us as individual politicians use Twitter as a way of just shouting in a train station as opposed to using new technology to listen, to hear people's ideas and be able to respond. So I think probably the party organisationally does a lot better than individual politicians.
"To be honest, the things that the party did for the 2015 election were great but by next year they're going to be out of date. We're always going to have to try and keep up and move on, so this is about ideas for the future.
"In our world, the forms of communication we predominately still use are Twitter and Facebook but there's so much more, my kids use all sorts of different things. It's how should we be using other ways of communicating."
Cooper was asked by a student about the potential pitfalls with social media.
He pointed to the resignation of Labour MP Emily Thornberry from the shadow cabinet last year over a tweet which some people branded as snobbish.
Cooper said: "Inevitably people will say things or do things on Twitter that they want to take back afterwards just in exactly the same way you would in a conversation in a pub. The challenge with digital is you can still see it there."
Her husband, former minister Ed Balls, famously sparked a meme by accidentally tweeting his own name. Cooper told how she herself once tweeted gibberish after she left her phone unlocked in her handbag.
"That sums up how politicians engage – we embrace it, we're very enthusiastic about it but actually things go wrong as often as they go right," she said.
"We use Twitter as a broadcast, we can get quotes quickly to journalists. But we don't actually use it as effectively as we need to – to engage, to listen, to properly communicate.
"We are failing in politics because we are analogue politicians in a digital age."
Cooper also agreed that Ed Miliband's post-election Twitter game was strong – and suggested it was because he had more time on his hands.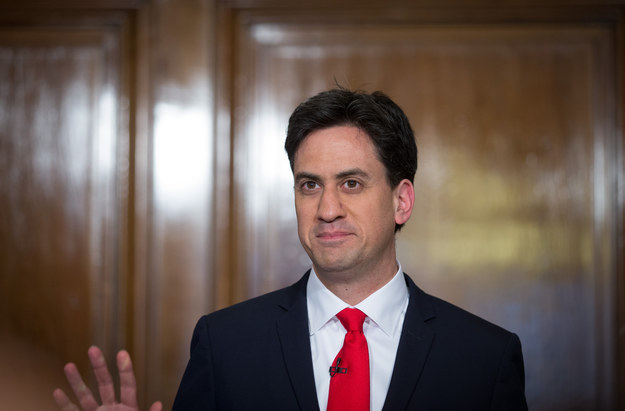 Miliband has been noticeably more relaxed on Twitter now that he is on the back benches. Does that indicate that frontbenchers are restrained in what they can say online?
"I think it's about having the time," Cooper said. "For something like Twitter, people who do it best are able to spend a bit of time reading what everybody else is saying and then you're involved in a conversation.
"If in fact all you're able to do is compose something and send it out, without having had a chance to read what everyone has been saying for the past hour then it's harder."