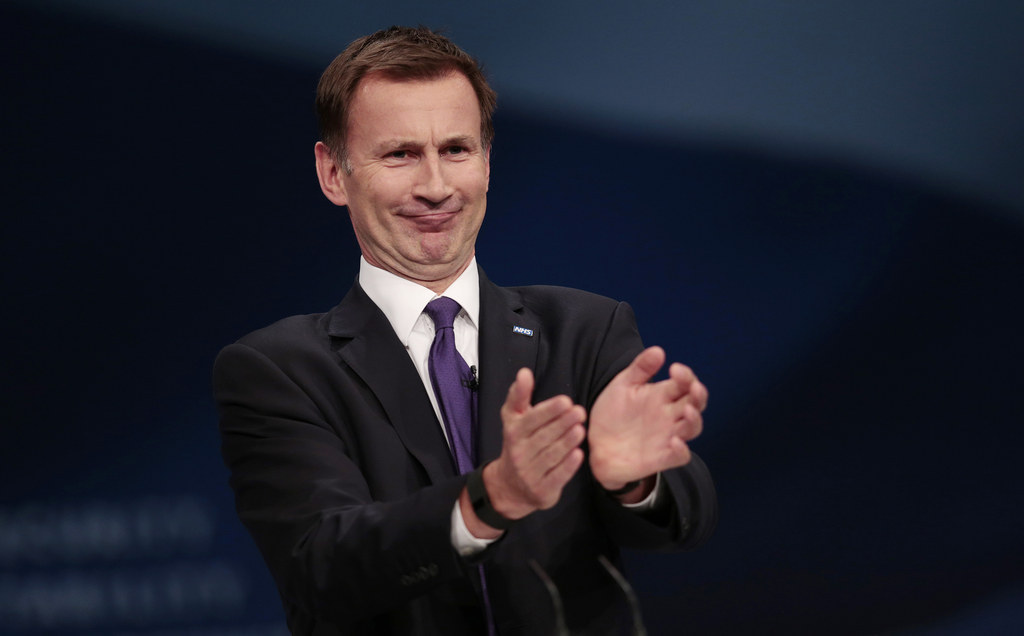 Jeremy Hunt has ducked seven chances to answer urgent questions in the House of Commons so far this year, according to analysis by Labour.
The health secretary last replied to one on 28 January – more than 300 days ago. Since then he has sent junior ministers to take his place at the despatch box seven times.
Urgent questions (UQs) are granted to MPs who demand information from the government on a matter of public importance. There are no rules on whether a cabinet minister should attend – but many MPs expect them to personally answer important questions relating to their brief.
Using data from the Commons library, Labour found that Hunt tops the cabinet "leaderboard" for no-shows at UQs. Of the nine UQs put to him since the start of the year, he has failed to respond to seven of them.
Last week Labour MPs were furious when Hunt failed to turn up for a UQ called by shadow health secretary Heidi Alexander on a wave of unprecedented planned strikes by doctors.
Health minister Alistair Burt attended instead, claiming that Hunt was busy working on plans for the Spending Review.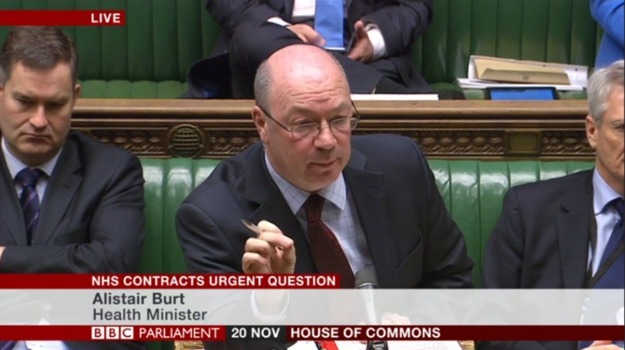 A Labour party spokesperson told BuzzFeed News at the time: "It's a bit rich of Jeremy Hunt to want junior doctors to work longer hours when he can't even be bothered to show up to work himself."
Hunt did answer two urgent questions in January on "A&E (major incidents)" and "NHS major incidents". But since then he has failed to answer seven UQs on issues including mental health services, the financial performance of NHS trusts, and an inquiry into the contamination of blood.
He isn't the only cabinet minister who has failed to answer urgent questions though. Home secretary Theresa May hasn't replied to five of the eight put to her so far this year.
Foreign secretary Philip Hammond has failed to respond to all five put to him. And business secretary Sajid Javid hasn't turned up to two out of three UQs.
This is how the no-shows by cabinet ministers compare since 5 January 2015, according to Labour.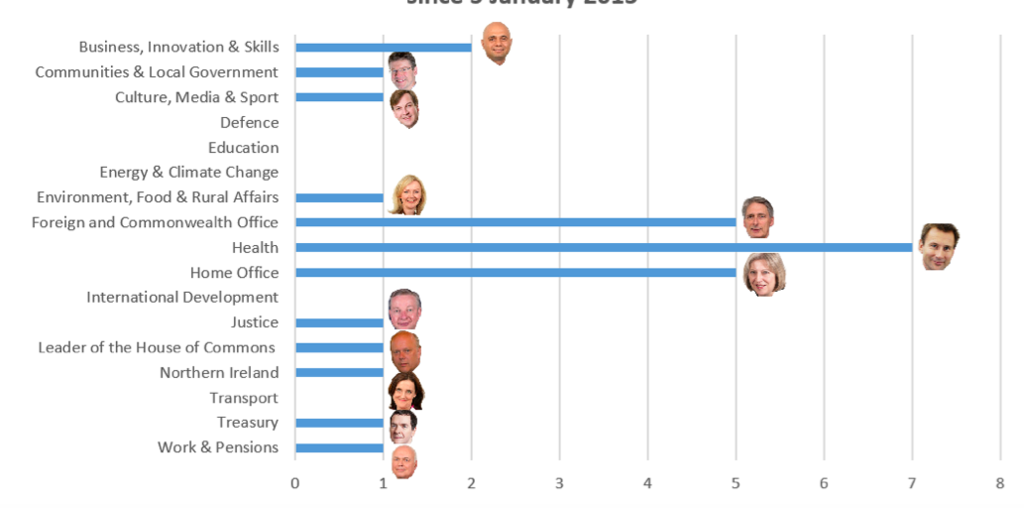 BuzzFeed News has approached Hunt for comment.