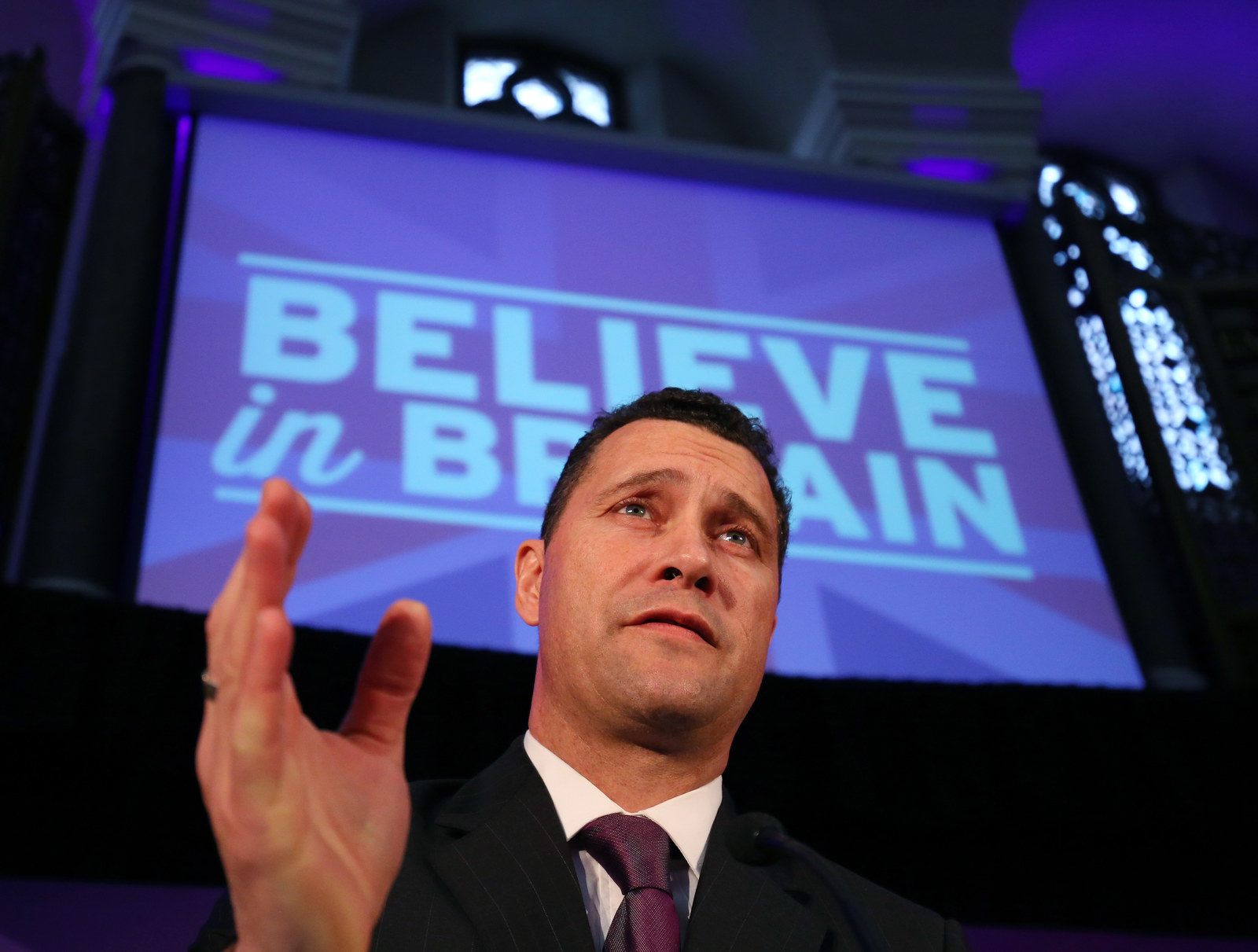 UKIP should "ruthlessly" target Labour seats in the north of England and the Midlands, leadership hopeful Steven Woolfe has declared as he made his pitch to take over from Nigel Farage.
Woolfe, who serves as an MEP and UKIP's migration spokesman, said the party "must change and adapt to succeed". Farage resigned as UKIP leader last week, claiming victory for the anti-European Union party in the wake of the Brexit vote.
Farage's successor will be announced on 16 September – a week before Labour's leader is revealed – following a ballot of UKIP members. As of Thursday, only Woolfe and MEP Jonathan Arnott had announced they were standing.
Woolfe, 48, would become Britain's first mixed-race leader of a major political party if elected. Raised on a Manchester council estate, he has a black American grandfather, a Jewish grandmother, and an Irish grandfather.
But in a speech in London, he warned that unchecked immigration was a hurdle to people's ambitions in life. "I am living proof of our own British dream – the chance to succeed in life, no matter your postcode, your gender or the colour of your skin," he said.
"But if we as a nation carry on this same path, we are endangering the very same dream that my daughter's generation will aspire to – the ability to own your own home and to compete on a level playing field in an increasingly competitive world where our media, sport, and politics are dominated by a privileged few."
In an appeal to Eurosceptic voters who are disillusioned with Labour, Woolfe said: "We must ruthlessly go after Labour seats in the north and the Midlands. And we must say to the 17.4 million people who voted Leave on June 23: UKIP speaks for you. We are your new home."
In a dig at embattled Labour leader Jeremy Corbyn, he said Labour was run by "a group of metropolitan, out-of-touch, liberal elitists from their multimillion-pound Islington townhouses".
"Labour has abandoned its working-class base and is imploding before our very eyes," he said. "Labour MPs, bar a few notable and honourable exceptions, voted in their droves to remain in an anti-democratic, corporatist European cartel."
BuzzFeed News asked Woolfe how he differed from Farage. "There are big differences between Nigel and I," he said. "To start off with, he has much brighter trousers than myself. I'm a Mancunian and I like football – he certainly likes cricket more."
But he also pointed to his council estate roots, saying: "My family still lives there and I recognise from campaigning across the estate how many people are left behind, how many people are ignored, and how many people don't have a political party that represent those interests."