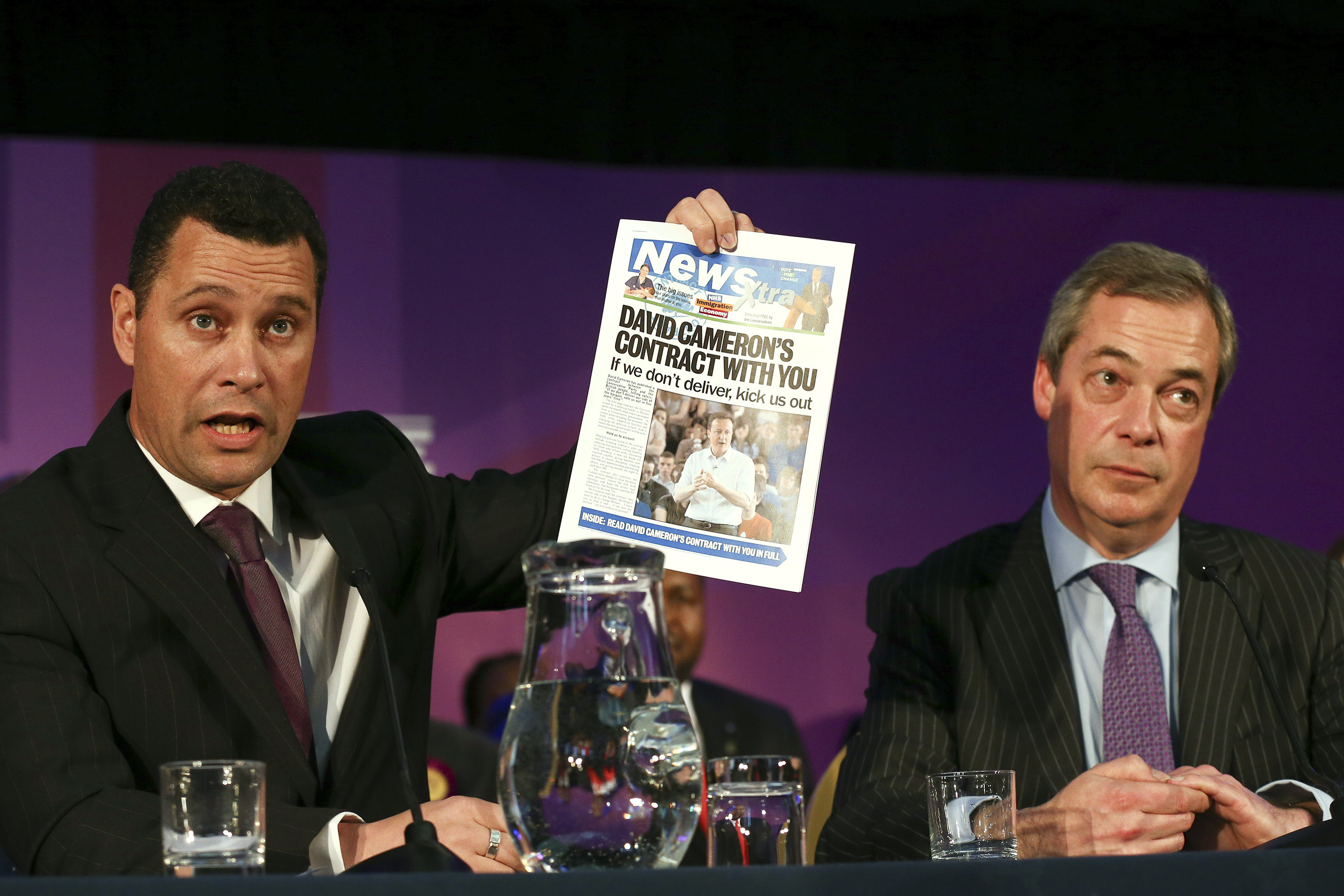 Britain's ethnic minorities are fed up with immigration from within the EU and many will vote to leave in the upcoming referendum, according to UKIP's migration spokesman.
Steven Woolfe will claim on Tuesday that the UK's migration policy "discriminates against current Commonwealth settlers in favour of cheaper European labour".
In a speech to think-tank British Future, he will also warn that the Leave campaign needs to reach out to voters of all backgrounds to ensure victory at the ballot box.
A referendum on Britain's membership of the EU is likely to be held later this year after David Cameron has set out the results of his renegotiation. The PM wants to make it harder for EU migrants to claim benefits in Britain – but he's unable to limit the numbers coming here, because of EU "freedom of movement" rules.
Woolfe, who is himself mixed-race, will claim that black and minority ethnic (BME) Britons instead want the UK to introduce a "fair, compassionate and sensible migration policy based on the Australian points system".
He will say: "For 40 years the European Union hasn't been working for those families of the Commonwealth who settled in Britain.
"EU freedom of movement has led to unsustainable levels of European migration to Britain. A major consequence is that in trying to reduce net migration, the government has discriminated against citizens outside of the EU.
"The losers have been mixed-race communities in the UK, the Commonwealth, and our trading partners in the East and West."
UKIP has long struggled to win over BME voters. Last month Nigel Farage admitted his party struggled to connect with Oldham's large Muslim population ahead of a by-election won by Labour.
But Woolfe, MEP for North West England, will call on the Leave campaign to paint a positive picture of life outside the EU to win over the "moderate majority of the black mixed ethnic community for which I am a member".
He will add: "The British black, mixed and ethnic community have a crucial role to play in our quest to reclaim our independence – and they will vote leave in their thousands if they believe they are voting for an outward-looking, prosperous and secure future."