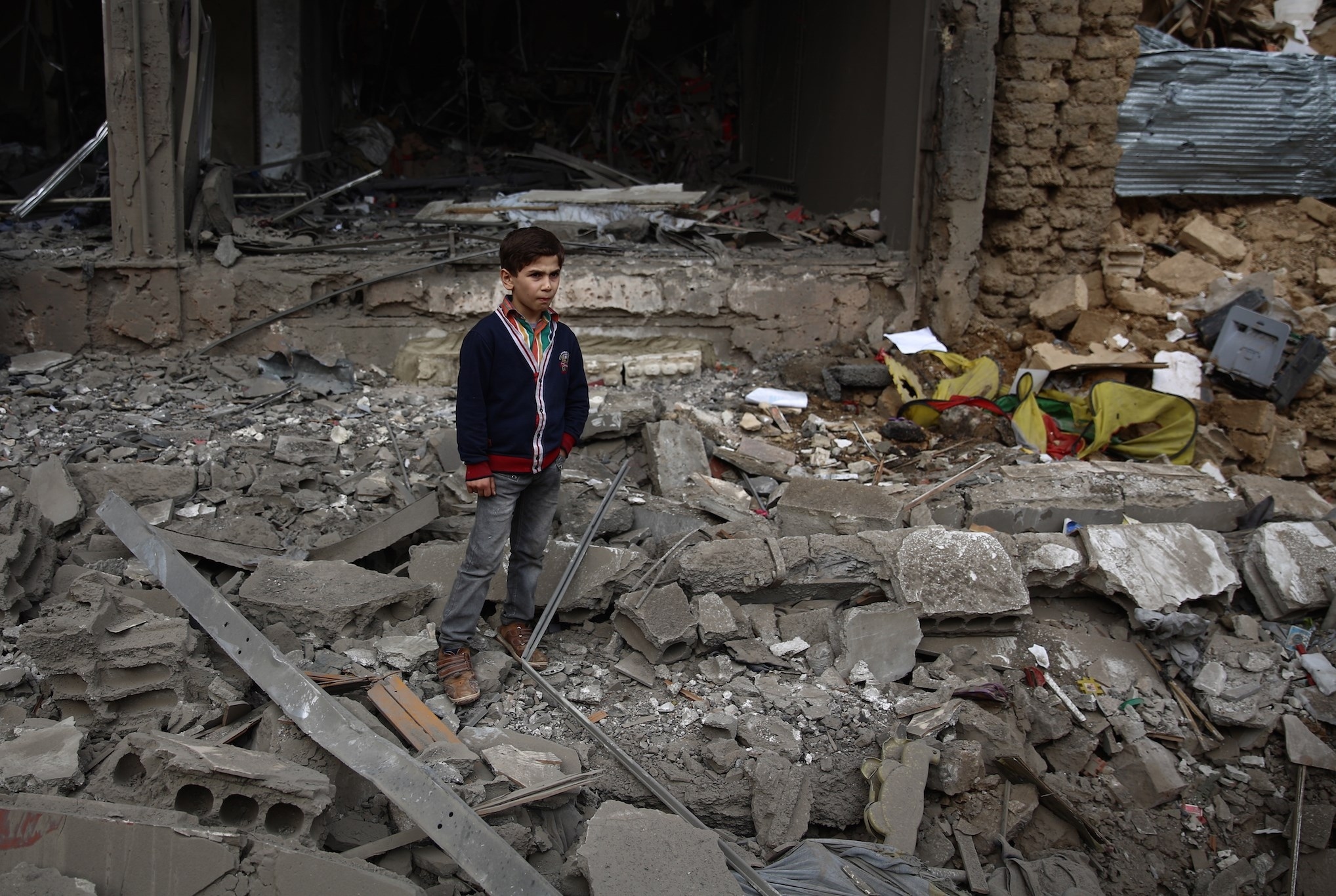 David Cameron has been warned by a senior group of MPs that ordering airstrikes in Syria would not help in the fight against ISIS, amid reports that Downing Street is preparing to drop the plans altogether.
The House of Commons foreign affairs committee said in a report published on Tuesday that RAF strikes would simply be a "distraction" from the "key task to help end the suffering" in the war-torn country.
Number 10 has dismissed reports in the Guardian and The Times that Cameron has abandoned plans for airstrikes against ISIS jihadis in Syria. The newspapers cited anonymous government sources who believe an alliance of Labour and Tory MPs would be able to defeat any such motion in the Commons, just as they did two years ago.
A Downing Street source told BuzzFeed News the reports were "complete nonsense". They said: "The prime minister's position hasn't changed. He's consistently said that we would only go back to the House on this issue if there was clear consensus and that remains the case."
The foreign affairs committee, led by Tory MP Crispin Blunt, warned against immediate action and concluded that Cameron should not ask MPs to vote on airstrikes in Syria until he had a clear plan of how to defeat ISIS and end the civil war.
Labour said the committee's report proved the PM had focused on airstrikes at the expense of "developing a coherent political strategy for ending a civil war that has claimed 200,000 innocent civilian lives".

But foreign secretary Philip Hammond insisted it was right to "use military force" against ISIS "while we use diplomatic power to work towards a political solution".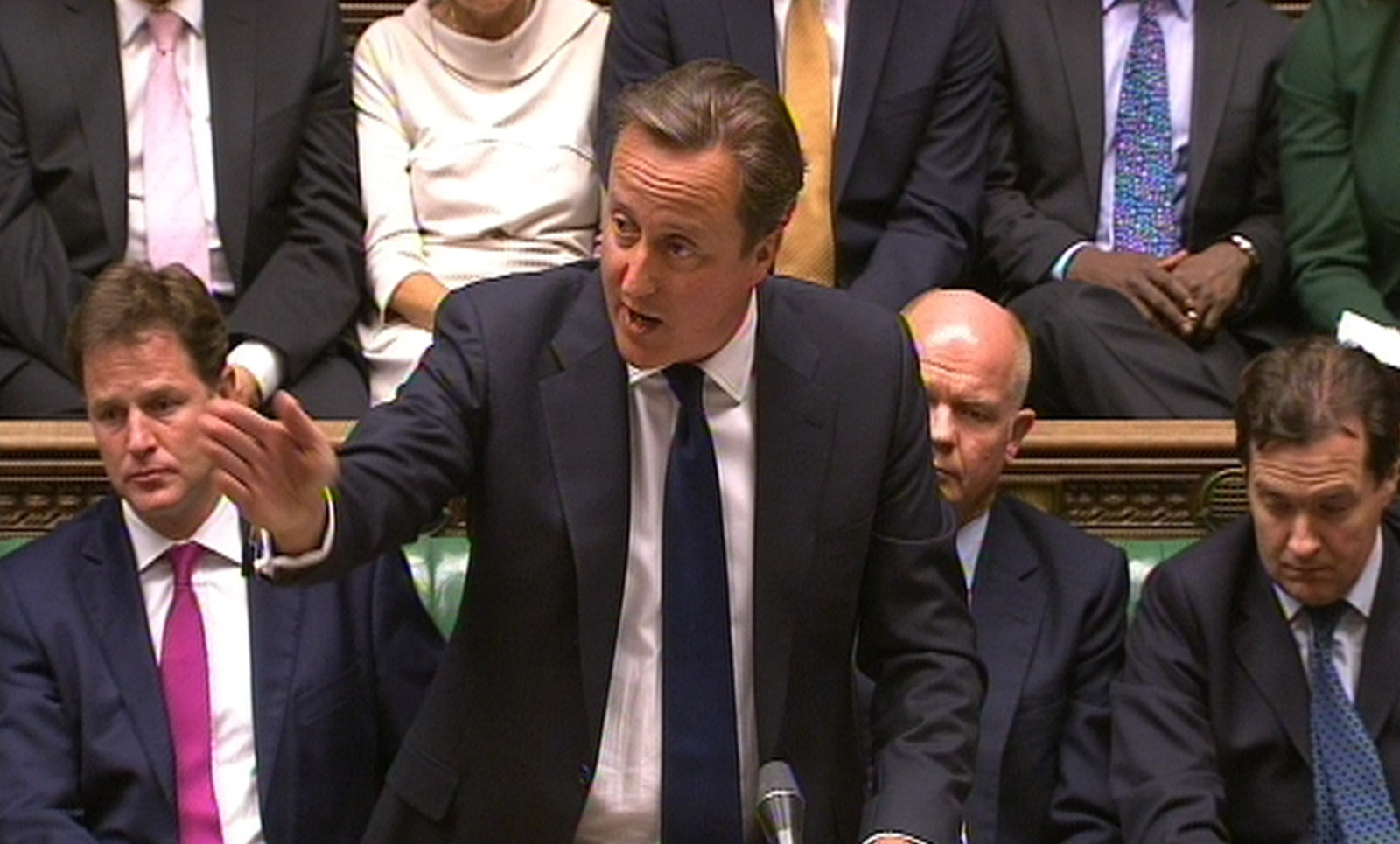 The bloody Syrian civil war, which has been raging for four and a half years, has seen a quarter of a million Syrians killed and more than 11 million people displaced.
Blunt acknowledged the government was "responding to the powerful sense that something must be done" to tackle jihadis in the country. But he said there was no "expectation that its action will be militarily decisive" and there was no "coherent and long-term plan for defeating ISIL and ending the civil war".
He added: "There is now a miscellany of uncoordinated military engagements by an alarming range of international actors in Iraq and Syria, all of whom share an interest in defeating ISIL and who between them possess an overwhelming capability to do so.
"These forces desperately need coordinating into a coherent strategy and that is where our efforts should be focused. Making the military picture yet more complex is a distraction from the key task to help end the suffering and reverse the spread of this dangerous, barbaric and regressive ideology."
Blunt warned that by becoming a "full combatant in the US-led campaign", the UK "risks needlessly compromising its independent diplomatic ability to support an international political solution to the crisis".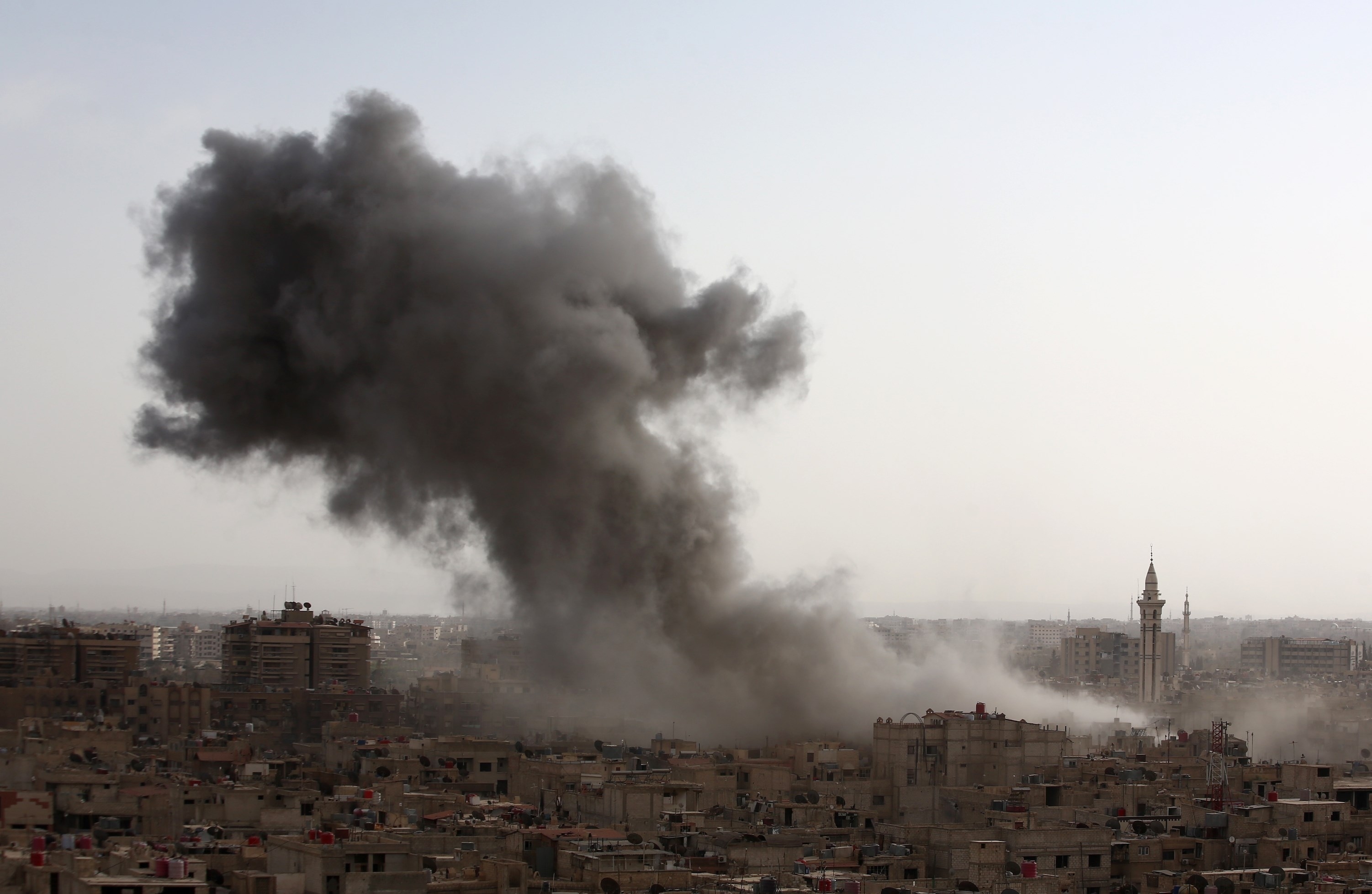 The foreign affairs select committee also warned over the legality of launching airstrikes in Syria. It urged Cameron to seek a UN Security Council resolution, even though "the impasse between the West and Russia over Syria makes this an extremely difficult goal".
In an apparent reference to the Iraq war, the report said: "Questions about the legality of the UK's earlier interventions in the Middle East have dogged its actions for over a decade, and the UK risks further reputational damage if the legal basis for airstrikes in Syria is not clear."
Shadow foreign secretary Hilary Benn said: "The narrow question of whether or not we should carry out airstrikes against ISIL/Daesh targets in Syria appears to have been the focus of the government's attention at the expense of developing a coherent political strategy for ending a civil war that has claimed 200,000 innocent civilian lives, the majority at the hands of Assad's forces. This will only happen through a negotiated settlement led by the United Nations."
But foreign secretary Philip Hammond said defeating ISIS and ending the Syrian conflict were "two faces of the same problem that Britain is working tirelessly with our international partners to overcome".
"Britain remains committed to using every tool available to save lives and create the conditions for peace in Iraq and Syria," he said. "We are playing a leading role in confronting ISIL militarily, we are tackling the appalling humanitarian situation with over £1.1 billion in aid, and we are pursuing a new political process to end the Syrian civil war with urgency and determination.
"RAF airstrikes against ISIL are not the sole solution but military action, in coordination with our coalition allies, is having a substantial impact in degrading ISIL in Iraq and its ability to operate further afield.
"In the last year, ISIL has lost 30% of its territory in Iraq. It is right that we continue to use military force against ISIL while we use diplomatic power to work towards a political solution in the Syrian civil war."