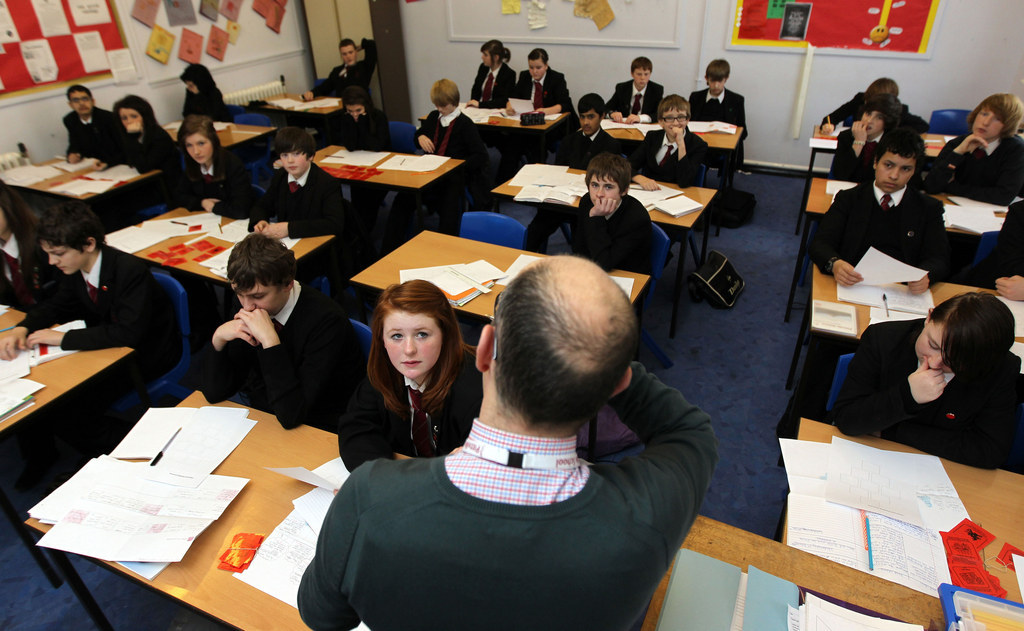 Only 28 veterans have qualified as teachers so far under the government's flagship Troops to Teachers scheme, new figures show.
The programme, launched to great fanfare in 2013, allows ex-military personnel with no degree to train as a teacher in just two years. Inspired by a similar scheme in the United States, it's aimed at attracting teachers with "leadership, teamwork and resilience" skills – and plugging gaps in the workforce.
But government figures obtained by Labour show that of the 41 veterans accepted into the first intake, just 28 have been given jobs in schools. Schools minister Nick Gibb made the admission in a parliamentary written reply to Labour MP Jess Phillips.
There have so far been three intakes to the scheme, which has cost taxpayers more than £4 million, and the first group completed the two-year programme in December 2015.
Separate figures show that applications to the scheme have fallen with each intake. For the first round, there were 293 applications for 41 places. This dropped to 196 applications for 52 places in the second, and just 62 applications for 51 places in the third.
Shadow education secretary Lucy Powell said the figures proved that the government was failing to tackle the teacher shortage crisis. "I very much want to see more veterans re-training to become teachers as they have a huge amount to offer and we desperately need more good teachers," she said.
"What's clear is that, as with the government's general slow response to teacher shortages, this scheme isn't working because the government isn't focusing on teacher recruitment. We urgently need a proper strategy for teacher recruitment, including of veterans for whom this could make a great second career."
The Department for Education defended the figures, saying that only those who had completed the "rigorous selection process" were accepted onto the scheme.
A spokesperson said: "These figures are completely misleading and an unfair portrayal of a scheme that is giving talented service leavers a chance to inspire young people and use their unique experience to teach the skills that will help them fulfil their potential.
"The 28 graduates referred to are the first trainees to be recruited and completed their two-year course at the end of December."
More than 100 recruits in other intakes are working in classrooms as part of their training, although they have not yet qualified. "The impact of these recruits in the classroom has been overwhelmingly positive with headteachers praising the influence they've had on pupil's attainment," the spokesperson said.
A Conservative party spokesperson added: "Lucy Powell's scaremongering is irresponsible. We are yet to have one positive idea from her since her appointment – all she is prepared to do is denigrate the teaching profession."