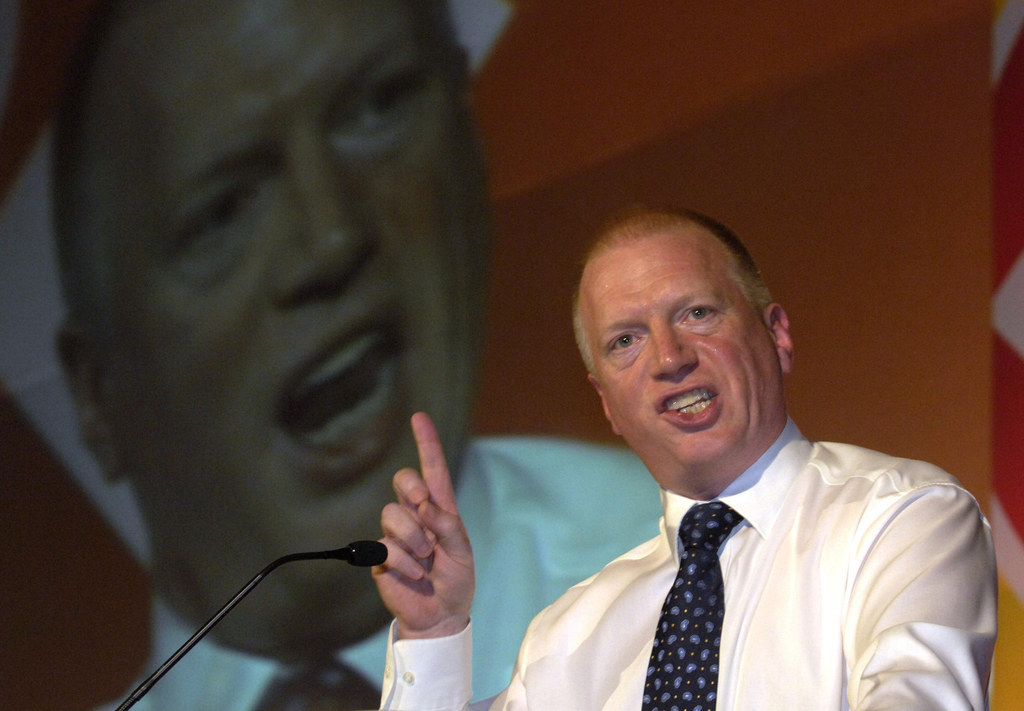 A left-wing trade union that disaffiliated from Labour in 2004 is considering coming back to the party now Jeremy Corbyn has taken charge.
Matt Wrack, general secretary of the Fire Brigades Union (FBU), said the election of Corbyn as Labour leader "completely changes" the situation.
He told a fringe meeting of the TUC Congress in Brighton that no decisions had yet been taken but that union members should "think very carefully" about reaffiliation.
The FBU is one of a number of trade unions – also including the National Union of Rail, Maritime and Transport Workers (RMT) – not affiliated to Labour. The RMT is likely to discuss reaffiliation at its conference next summer.
Wrack said: "We are a union that was affiliated to Labour from 1918, the people that founded our union were socialists, they were left-wing socialists and they argued for affiliation to the Labour party very early on.
"In 2004, after treatment by the Blair government, our conference voted to disaffiliate. It was a historic turning point, a rebellion against appalling treatment by a right-wing pro-capitalist government against a group of workers simply for campaigning for pay.
"And whether we liked that decision or not, it certainly reflected the views of the members at the time. But I have to say, there is no question in my mind that this development over the weekend completely changes and raises new issues which the Labour movement and trade unions including ours, and I suspect including the RMT, will now have to think very carefully about."
Mick Cash, general secretary of the RMT, joked that the union had been supporting new Labour leader Jeremy Corbyn and shadow chancellor John McDonnell "before it was fashionable".
"We have no plans to reaffiliate to the Labour party – that decision will not be made by myself and the executive but by our rank and file members at our annual conference," he said. "Our next one isn't until June next year. But we will continue to support John and Jeremy."
Fifteen trade unions are affiliated to Labour, including Unite, Unison, and the GMB. Despite not currently being affiliated, the FBU and the RMT formally supported Corbyn's leadership campaign – with the RMT donating £25,000 in July.
Looks like there are no comments yet.
Be the first to comment!