A Conservative staffer pretended to be a UKIP member so he could sneak into their party conference – but was rumbled by party officials.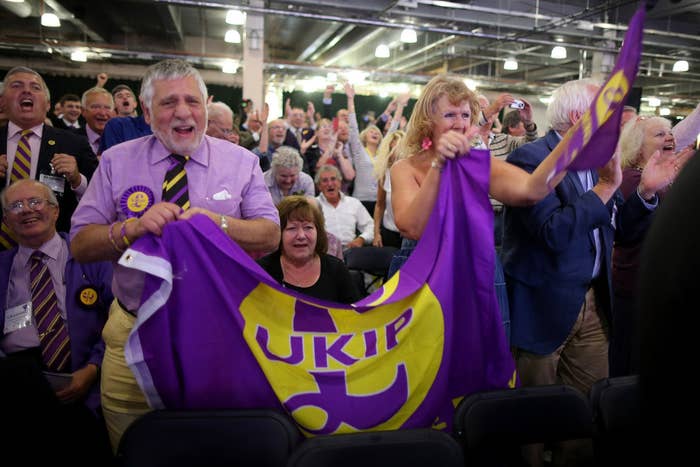 Tory researcher Kane Daniell allegedly used the false name Charlie Bates to apply for tickets to UKIP's autumn conference at Doncaster Racecourse, which is to be held later this month. Bates sent an email claiming that he had joined UKIP in July and was a "non-voter interested in UKIP ideas about Europe".
But UKIP officials grew suspicious when the mobile number provided by Bates turned out to be a random one. After leaving voicemails, they got a call back from the baffled owner of the phone who was actually "anti-UKIP" and gave them "a load of abuse".
Party officials then sent an email to "Bates", who phoned them to say he "didn't expect for one minute you would actually call me", according to UKIP. He claimed he had never been to a UKIP meeting but had "met a short, dark-haired fat bloke once who is a member".
Because he could not name anyone who could vouch for him, his application was refused. It was only when the cost of the ticket was refunded to his personal account that UKIP discovered his real name, Kane Daniell.
Daniell, a political adviser at Conservative HQ, has not responded to repeated requests for comment from BuzzFeed News.
It is not unusual for political parties to send "spies" into rival events in order to get information and try to catch gaffes. Labour and the Conservatives have an arrangement under which they both send a staffer to each other's autumn conference. But both parties have agreed to the deal.
Neither is UKIP the only party to have outsiders try to break into its ranks. Labour has weeded out 4,000 people not entitled to vote in its leadership contest this summer – although this cat managed to initially sneak through. Even Tory minister Roz Altmann was expelled from Labour on Monday after the party discovered she had been a member for more than 18 months.
Daniell joined Tory HQ after working as a researcher for Conservative MP Laura Sandys, who stood down at the general election.

But mysteriously, Daniell's official LinkedIn and Twitter accounts no longer exist.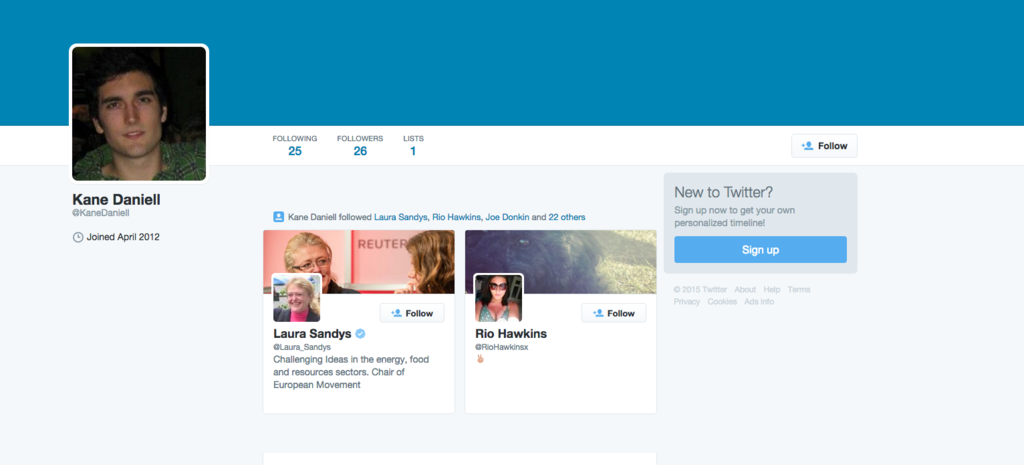 UKIP criticised the apparent attempt by the Tories to infiltrate their conference.
A party spokesperson said: "Oh dear, the ham-fisted underhandness is almost charming. I'm trying to work out what the plan was...get pissed and try to rouse 'Kippers to revolt? Or to learn how to appeal to ordinary people? Whatever the idea was, I guess it's back to the drawing board."
A Conservative spokesperson confirmed to BuzzFeed News that Daniell worked for the party. But he said: "We're not commenting on this."