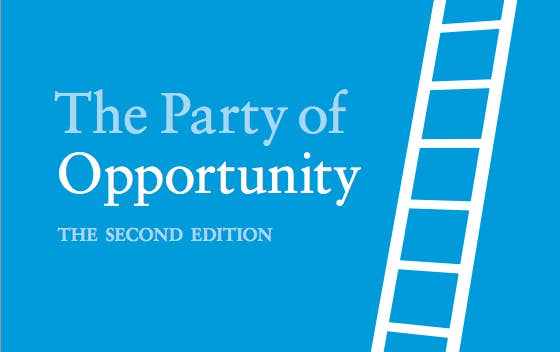 Tory MPs and ministers have compiled a booklet bigging up their working-class backgrounds.
The "Party of Opportunity" campaign is aimed at "showing the broad appeal of Conservative values to all working people in Britain".
The drive was launched amid fears from Tory backbenchers that the leadership of Eton-educated David Cameron and his privileged colleagues is putting many Brits off voting for the party.
The first edition of the booklet was launched last April, when just 14 Tory MPs took part. But now 15 more have been found to talk about their working-class backgrounds – taking the total to 29, BuzzFeed News can reveal.
Veteran Tory MP Sir David Amess, who compiled the booklet, faced a storm of protest last year from colleagues who were not included in the first edition. But the new total still makes up just under a tenth of all 303 Tory MPs. Sources close to Amess insisted more were keen to get involved and that there could be a third edition.
Welsh secretary Stephen Crabb, culture secretary Sajid Javid, and transport secretary Patrick McLoughlin have all taken part.
Crabb wrote about how he worked in a corner shop as a 13-year-old "after school and on Saturday mornings". He said: "I would go running into town on Saturdays to try to catch the building society before it closed at lunchtime so I could bank my weekly earnings."
Javid told how he and his four brothers lived with their parents in a two-bedroom flat above his dad's shop in Rochdale. McLoughlin, a former miner at Littleton Colliery in the West Midlands, insisted his fellow workers were "far more right-wing than I was". He said: "They just voted for Labour because they always had done. "
Ex-cabinet minister John Redwood told how he lived in a rented council house as a boy "with a coal fire, no central heating, no fridge and no TV" before his parents were able to buy their own home.
And Gordon Henderson, MP for Sittingbourne and Sheppey in Kent, said he was a "working-class boy and proud of it". He wrote: "My family was not well off. As a child I was able to have bread and butter, or bread and jam, but not both. It was a hard life, but we were happy."
Former minister Damian Green insisted it was not about "class politics". He said that although both his parents left school at 14, "it would be absurd for me to say that I was anything other than middle-class".
But he warned it was much harder today for a child growing up in a terraced house in south Wales to go to Oxford University and enjoy a "series of professional careers", as he had. He said the government needed to make sure the "routes of opportunity" were always open.