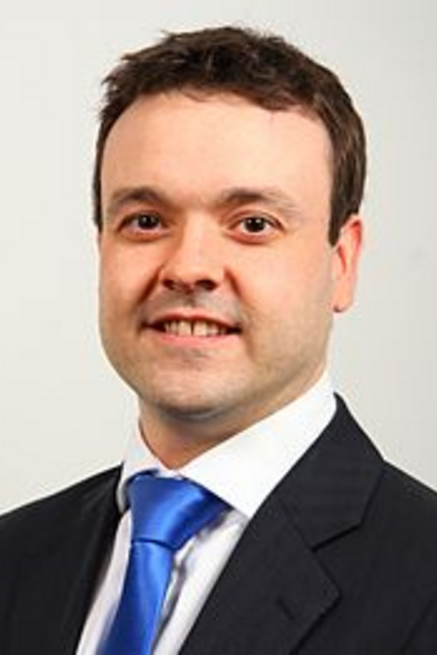 A Tory MP has boycotted a visit by a Treasury minister to his town in protest at planned tax credit cuts.
Stephen McPartland said it was "inappropriate" for David Gauke to visit his constituency of Stevenage in Hertfordshire. He also unveiled research that he said proved child tax credits were being cut, despite assurances from ministers that they wouldn't be hit.
McPartland is among a number of Tory backbenchers who have raised serious concerns about chancellor George Osborne's plan to cut tax credits next spring. Experts have warned that 3 million families could lose an average of £1,000 a year, and Osborne has promised to "lessen the impact" in his autumn statement on 25 November.
In a post on his website, McPartland said he was "disappointed" that Gauke, financial secretary to the Treasury, was visiting Stevenage on Wednesday to talk to businesses about how tax credits could help them.
"I am boycotting the meeting and the media are not invited, as he does not want to talk about the cuts to child tax credits I have uncovered," McPartland said. "I voted against and have consistently spoken out about the proposed changes to tax credits. I have urged the Treasury to listen and introduce some form of mitigation."
He later told BBC Radio 4: "I just think it's inappropriate that a Treasury minister is coming to Stevenage to talk about giving money away in tax credits to businesses when as a member of the same government I'm trying to stop the disastrous impact of the tax credit changes are going to have.
"Although the Treasury say they're going to think again and they are listening, we are not getting any information out from the Treasury."
McPartland said there was a "lot of sympathy with my view across the wider Conservative party". He added: "We spend over £700 billion a year and it's almost as if, if we can't find this £4.4 billion, that's the end of life as we know it. That's certainly not the case."
Labour seized on the MP's stance as evidence that the government's plan was in chaos. Seema Malhotra, shadow Treasury chief secretary, said: "It is simply astounding that David Cameron and George Osborne's failure to address concerns around their proposed tax credit cuts means one of their own MPs has had to protest in this way."