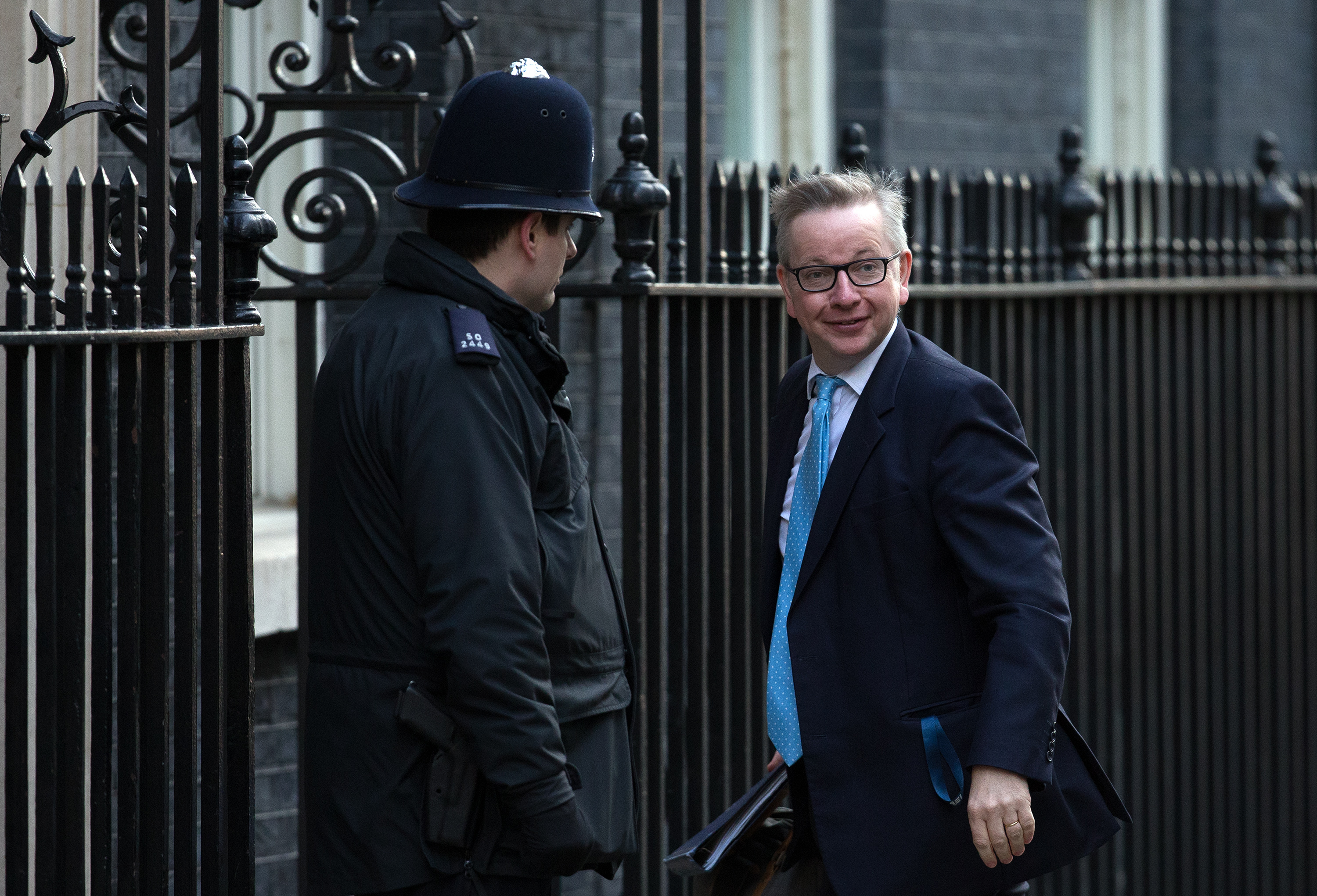 Tory cabinet ministers are embroiled in a row over whether David Cameron's EU deal is legally binding.
Justice secretary Michael Gove, who wants Britain to leave the EU, warned that the prime minister's reforms could be reversed by the European Court of Justice.
But he was swiftly slapped down by attorney general Jeremy Wright, who said Gove was "not correct" and at odds with the opinion of the "majority of lawyers" in Britain.
Number 10 also issued a statement insisting that Cameron's deal was an "irreversible international law decision". It cited Alan Dashwood QC, professor of EU law at Cambridge University, who confirmed it was "irreversible".
The high-level row marks the start of a four-month campaign ahead of a referendum on Britain's relationship with the EU on 23 June. Gove is among five cabinet ministers who are campaigning for a Leave vote, following Cameron's renegotiation.
Gove told the BBC that without treaty change, every single one of Cameron's reforms could face a legal challenge.
He said: "I do think it's important that people ... realise that the European Court of Justice stands above every nation state, and ultimately it will decide on the basis of the treaties and this deal is not yet in the treaties."
But Wright hit back: "The suggestion that this agreement does not have legal effect until it is incorporated into EU treaties is not correct. It has legal effect from the point the UK says it intends to remain in the EU, and the European Court must take it into account."
He added: "That is not just my opinion – it is the opinion of this government's lawyers, lawyers for the EU, and, I suspect, the majority of lawyers in this country."
A Number 10 spokesman repeated that the European Court of Justice must "take it into account".
Vote Leave, which is campaigning for Britain to exit the EU, said it was clear Cameron's renegotiation was "not legally binding".
A spokesman told BuzzFeed News: "The government has been very careful with their language on 'take it into account', to allow them to argue one thing in a court in Strasbourg and a totally different thing in a court in Luxembourg. They are having their cake and eating it."