SNP MP Defends Locking Himself In The Toilet During Crucial Vote
Angus MacNeil told BuzzFeed News why he hid in the gents during a crucial House of Commons vote. He insisted other MPs did it too.
SNP MP Angus MacNeil has defended locking himself in the toilet during a crucial House of Commons vote.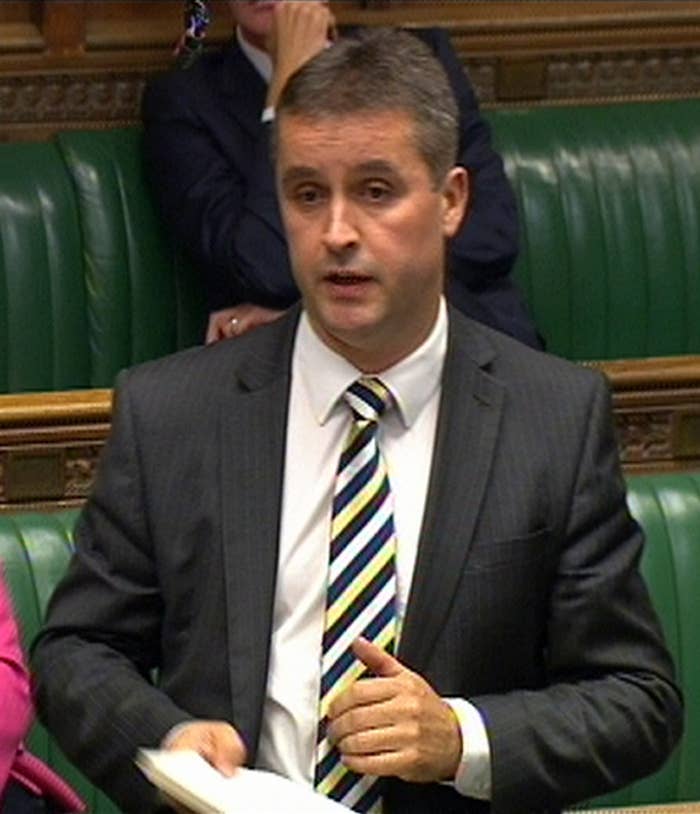 On Tuesday night MacNeil walked through the wrong door during the vote on Tory plans to hold an in-out referendum on the EU.
Instead of walking through the "no" lobby with the rest of the SNP, MacNeil headed over to the "yes" lobby to have a friendly chat with Tory and Labour MPs.
Politicians are given just eight minutes to vote – after which the doors are locked. As soon as MacNeil realised he was stuck in the wrong lobby, he darted into the gents' toilet to avoid his name being recorded by the whips.
He told BuzzFeed News that he'd been "distracted" by MPs who were lobbying him to vote for them in upcoming elections for select committee chairmanships.
MacNeil, who has been MP for Na h-Eileanan an Iar for 10 years, said: "I've been heartened by the number of Tory and Labour MPs who have told me they've done the exact same thing.
"Sometimes the only thing you can do in the wrong lobby is lock yourself in the toilet and just laugh.
"What this really demonstrates is the keenness of the Labour and Tories to get SNP support for particular chairs in the House of Commons, to the point that they will distract the SNP into the wrong lobby."
He added: "I've been telling my new colleagues this is an easy way for media attention. If they ever feel ignored, just hop into the wrong lobby."