Tom Watson Says A Leadership Challenge To Jeremy Corbyn Is Inevitable
Labour's deputy leader begged party members to vote for someone more electable to the general public, "because there are millions of people out there who need a Labour government".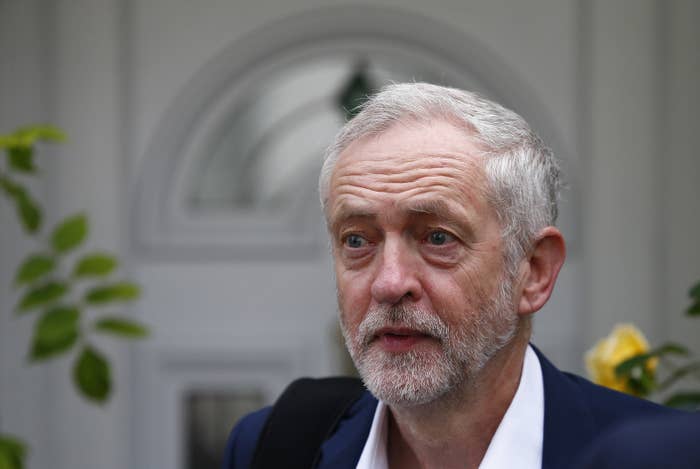 Labour deputy leader Tom Watson has warned Jeremy Corbyn that a leadership challenge is inevitable after Corbyn repeatedly refused to resign.
Watson said he would not be running against Corbyn but that fresh leadership was vital to give Labour a chance of winning the next general election.
Labour MPs have passed a motion of no confidence in Corbyn, who is now struggling to fill his front bench after scores of his team resigned en masse.
Watson's warning on Wednesday followed calls for Corbyn to resign made by former Labour leaders Gordon Brown and Ed Miliband.
"He's obviously been told to stay by his close ally [shadow chancellor] John McDonnell and they're a team and they've decided that they're going to tough this out," Watson told BBC News, "so it looks like the Labour party is heading for some form of contested election."
But Watson said no candidate had yet come forward to stand against Corbyn in a contest so the party was still in "an impasse".
Both Watson and former shadow business secretary Angela Eagle had both been tipped as potential party leaders.
Watson said: "I won't run. When I ran for deputy leader, I did say to our party members and our trade unions that I believe my role was trying to bring the party together.
"I think the prerequisite for deputy is that you never want to be leader and I wouldn't be fair to our members, our trade unions, my family, and myself if I did put myself forward – but this does need solving."
He said Labour members had a big responsibility to choose a leader who could win a general election.
In a direct message to party members, Watson said: "When you chose your leadership team last September you were choosing the Labour party to change direction.
"If there is a leadership contest in the weeks ahead you have to choose who will lead the Labour party into a general election and who can be a prime minister. It's a very different question and it's a very serious and responsible thing that our members have to do because there are millions of people out there who need a Labour government."
Asked whether he had personally called on Corbyn to resign, he said: "I'm afraid Jeremy was not willing to discuss that with me so I'm assuming that he remains in office and that's where the situation stands."
Watson added: "It's a great tragedy – he does have a members' mandate but those members who join a political party know you also need a parliamentary mandate if you are to form a government ... and I'm afraid he doesn't have that with our MPs."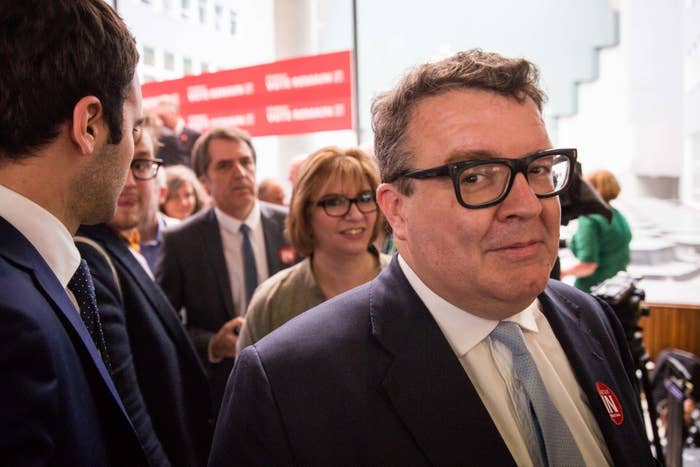 Miliband said Corbyn's position was "untenable". The former Labour leader told the BBC's World at One programme: "I think the best thing on all those criteria is that he stands down, painful though that may be for him and all his supporters.
"We cannot have a party leader that 75% or more of the elected representatives in parliament don't have confidence in. That is an unsustainable position. That is not ideological, that is just a fact of life."
In a letter to his local party members, Miliband later said he understood his decision would "upset" some Labour supporters. But he said: "To supporters of Jeremy, my candid view is that a progressive, Left agenda is more likely to be taken forward in a united Labour party, not a wrecked, divided party.
"And to those who worry about distraction, we cannot function as an effective opposition in the current circumstances."
At an event in Edinburgh, Brown said: "I don't think Jeremy Corbyn is going to stay. I think he is going to go, but I think the issue is how the Labour party becomes electable."
Former deputy leader Harriet Harman also urged Corbyn to resign. She said: "Jeremy earned the right to take up the leadership of the party with a big majority. But he has failed and he has no right or mandate to stay in office despite his failure and take the party down with him. Leading the party is a privilege not a right."
At Prime Minister's Questions, David Cameron launched an extraordinary attack on Corbyn, saying he should resign "in the national interest", adding: "For heaven's sake man, go!"
Meanwhile the leader of Labour's MEPs, Glenis Wilmott, said Corbyn should quit "for the sake of the Labour party and for the people in our country who need a Labour government".
In a letter to Corbyn leaked to the New Statesman, Wilmott said the European parliamentary Labour party had decided to ask him to stand down.

Wimott said many of her MEPs were "simply astounded" to see an official Labour document last Friday praising the work of pro-Leave Labour MPs Kate Hoey and Gisela Stuart – rather than the "loyal and dedicated teams of activists" from Labour's Remain camp.
She also warned: "It has become clear in recent days that you do not have the confidence of the Parliamentary Labour Party. We find it hard to see how many Labour leader can continue in that role if they do not have the support of their MPs."

Labour MEP Mary Honeyball told the New Statesman the party could split if Corbyn refused to resign. "There is a real possibility of Corbyn getting on the ballot paper and being re-elected," she said. "At that stage 200 MPs may form a new party. And if need be I will join them."
Speaking after PMQs, Corbyn's spokesman said the Labour leader was "determined to do the job he was democratically elected to do".
Hitting out at Corbyn's critics, he said: "They have a simple choice as we see it; They either unite behind the leadership of the democratically elected leader or they trigger a leadership election."