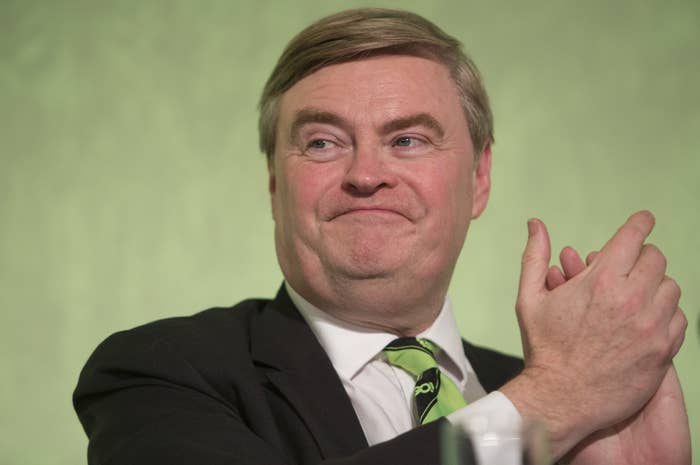 A pro-Brexit Tory MEP has suggested that Remainers should be prosecuted under the Treason Act for "undermining the UK through extreme EU loyalty".
David Campbell Bannerman made the comment on Twitter on Wednesday morning, sparking a flood of criticism from baffled readers.
He then deleted the original tweet, only to replace it with a reworded version to clarify that he was referring to "those in future actively working undemocratically against U.K. through extreme EU loyalty".
Campbell Bannerman, a former UKIP deputy leader, was highlighting the Daily Telegraph story that reported how experts have recommended that Britain's "archaic treason laws" should be updated and used to prosecute jihadis who have fought in Syria.
Here is the original tweet, which was deleted after an hour.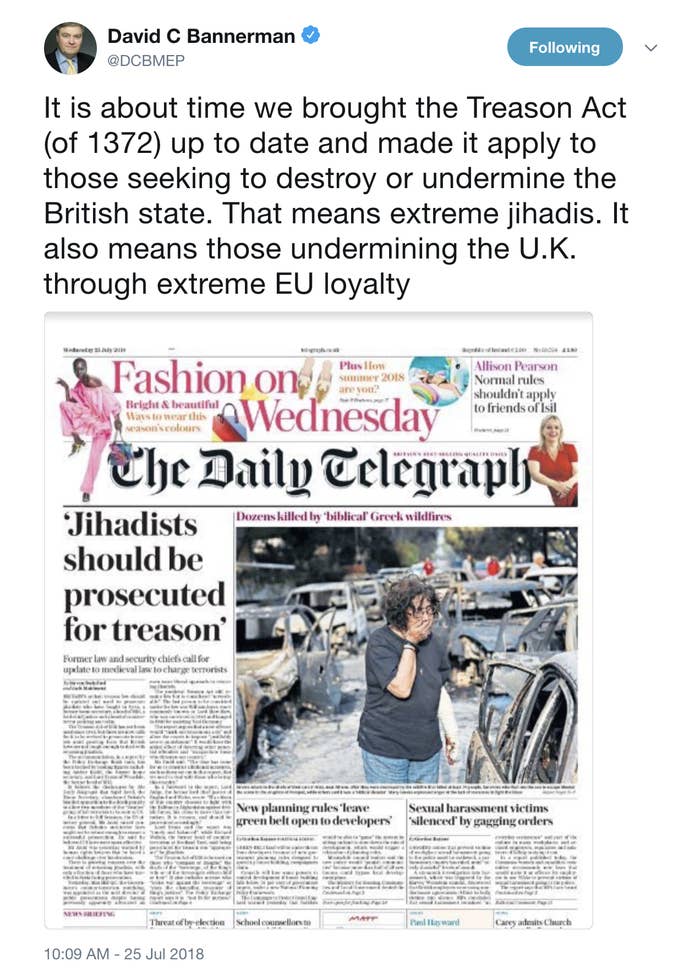 It was then replaced with this tweet, in which he made clear that the Treason Act should apply to those "actively working undemocratically" against the UK.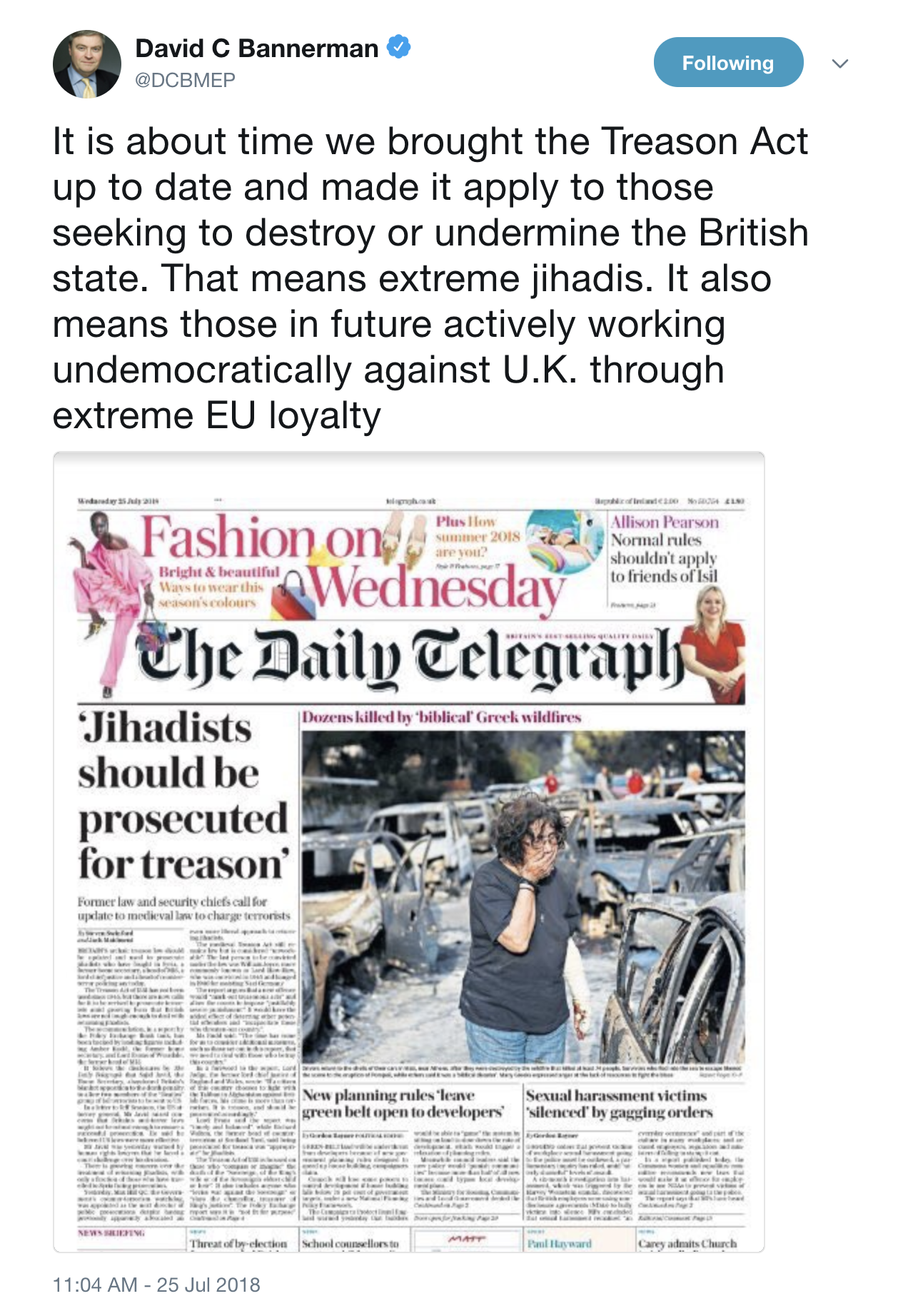 Campbell Bannerman has been MEP for the East of England since 2009, when he was a member of UKIP. He switched to the Conservatives in 2011.
Speaking to BuzzFeed News, he sought to further explain his tweet.
"I think it [the Treason Act] should extend to those undermining UK interests through extreme undemocratic loyalty to other states including the EU superstate once we've left, but this does not of course apply to normal democratic support for the EU," he said.
"It would be fine to form a democratic UK party to argue to rejoin the EU, for example."
Pressed on how he defined "extreme undemocratic loyalty" and whether that included people who were now protesting against Brexit, he said: "No, of course not – all democratic protest is a right and is unaffected.
"I mean deep collusion against clear UK national interests, seeking seriously to damage our interests to serve those of other states — for example, China."
Labour MEP Clare Moody said Campbell Bannerman should be suspended from the Conservative party.
Moody told BuzzFeed News: "David Campbell Bannerman must be suspended from the Conservative party now.
"Calling for a law with the sentence of the death penalty to apply to those who disagree with him on the biggest issue facing our country could not be further from democracy.
"This is a very dangerous route that Mr Campbell Bannerman is choosing to walk down. We should never forget that an MP was murdered on the streets during the referendum campaign.
"I am all for debate, but this is a threat and it is grotesque and totally out of step with democratic values. The Conservative party must act immediately."
BuzzFeed News has contacted the Conservative party for comment.