This Minister Reckons Publishing The Leaked Brexit Analysis Wouldn't Be In The National Interest
Steve Baker played down a new Brexit impact assessment, leaked to BuzzFeed News, which says leaving the EU will adversely hit almost every sector and every UK region.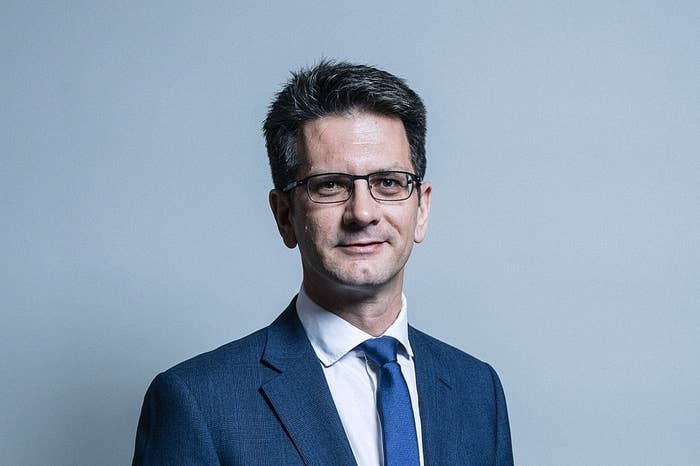 A government minister has played down the significance of a leaked Brexit analysis that says the UK would be worse off outside the European Union under every scenario modelled – and said it would not be in the "national interest" to publish it.
Steve Baker, a minister at the Department for Exiting the European Union (DExEU), came under pressure from MPs on all sides to release the assessment exclusively revealed by BuzzFeed News last night.
But he said the analysis had not yet been completed and was "not yet anywhere near being approved by ministers". He told the House of Commons: "The government cannot be expected to publish that analysis while the negotiations continue, which would surely harm the national interest."
Baker also claimed that BuzzFeed News' article was "a selective interpretation of a preliminary analysis" and "an attempt to undermine our exit from the European Union". And he said that civil service forecasts were "always wrong" – a claim that sparked anger from a civil servants' union.
Baker's comments were not well received by some Tory MPs. Antoinette Sandbach, who represents Eddisbury, Cheshire, said: "Quite frankly, minister, I take exception to being told that it's not in the national interest for me to see the report that allows me to best represent my constituents."
Heidi Allen, Tory MP for South Cambridgeshire, added: "It is our role, as accepted by government, to scrutinise the deal to ensure it is the very best it can be for all our citizens ... This is a one-time deal only and I for one owe it to my constituents to show I've exercised full scrutiny."
And Labour MP Pat McFadden, a former shadow Europe minister, said bluntly: "Ministers keep using the excuse that it is in the national interest to withhold information about the economic impact of Brexit – that is, on the days when they admit that such information exists.
"But I tell you what's really not patriotic, and that is to pursue a policy that will make your country poorer than it would otherwise be in order to satisfy right-wing nationalist ideology."
The report, titled "EU Exit Analysis – Cross Whitehall Briefing", was prepared by officials across Whitehall for DExEU but Baker admitted he hadn't seen the paper until its existence was revealed by BuzzFeed News.

Baker, who was a leading member of the European Research Group, an influential bloc of Eurosceptic Tory backbenchers, before becoming a Brexit minister last year, said it was a draft paper brought together for ministers this month in a "cross-Whitehall effort to support our negotiating priorities".
"It has not been led by my department," he added.
The FDA union, which represents senior public servants, issued a statement in response to Baker's claims that government forecasts are "always wrong". General secretary Dave Penman said: "His remarks today not only insult the dedicated professionals working in his department and across the civil service, but they epitomise the current state of affairs in government.
"We have just witnessed the extraordinary scene of a serving minister telling the House that, whatever analysis his own department comes up with, he simply won't believe it. The public will rightly ask how this fingers-in-ears approach is supposed to help the country navigate such a complex and unprecedented challenge as leaving the EU."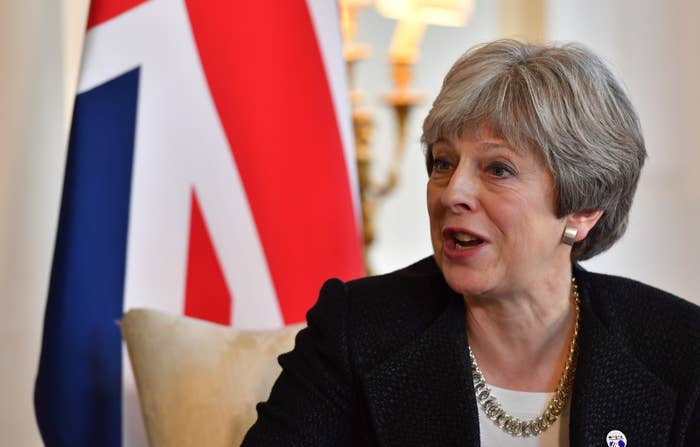 Prime minister Theresa May was forced to address the issue at a cabinet meeting on Tuesday morning, before she jetted off to China on a three-day trade mission.
Her spokesperson said: "The PM said this was initial work, not approved by ministers, which only considers off-the-shelf scenarios. No analysis was made of the bespoke arrangement we seek as a matter of government policy, as set out in the Florence speech."
Baker was summoned to the Commons by shadow Brexit secretary Keir Starmer through an urgent question. Starmer demanded that the public be allowed to see the leaked report in full.
"Not good enough," Starmer told Baker after his initial comments. "We have been here before. It took a great deal of time last year and the use of a humble address to force the government to release documents relating to Brexit.
"[Brexit secretary David Davis] has a chance today to avoid a repeat of that exercise if he commits to publishing that new analysis in full. Will he do so?"
Baker said the government would provide MPs with "appropriate analysis" when they vote on the final deal agreed with the EU. Publishing information before it had been completed "would misrepresent our views", he said.
Outside the Commons, businesses also pressed for publication.
The Food and Drink Federation, which represents many UK manufacturers, said: "FDF has repeatedly stated that the food and drink sector will be one of the industries most affected by Brexit, and the leaked assessment papers are acknowledgement from government that they believe this to be the case too. Government has a duty to share this analysis with the sector so businesses can prepare."
Dozens of MPs from across the Commons have now signed an open letter to Davis demanding that the government publishes the report in full, including several Tories such as Ken Clarke, Anna Soubry and Antoinette Sandbach.
The letter, collated by the all-party parliamentary group on EU relations which is chaired by Labour MP Chuka Umunna, says: "It is utterly unacceptable for our constituents to have to rely on leaks and newspaper reports to develop an understanding of how Brexit will affect them and their children's futures."
Soubry, a former minister who has led the charge against a hard Brexit, told BuzzFeed News: "Whichever way you cut it we are going to be worse off outside the EU. We need to be clear: This potential serious economic wound is self-inflicted and, given the people voted for us to leave the EU, the people must be entitled to change their mind and have a say on the Brexit deal.
"The people must indeed take back control – at the moment we're in danger of our future being determined by a small elite of hard-Brexit MPs."
But some pro-Brexit Tories poured cold water on the leaked report. Former cabinet minister Iain Duncan Smith told BBC Radio 4's Today programme: "I think the timing in this is highly suspicious in the sense that suddenly, in the midst of all this conversation about the European Union, we have a leaked document.

"But I would observe that almost every single forecast coming from government, and most of the international organisations, has been completely wrong. I think we should take this with a pinch of salt."
And Jacob Rees-Mogg, the chair of the pro-Brexit European Research Group of Tory MPs, said the findings were "highly speculative". He told the BBC that economic modelling carried out by the Treasury ahead of the EU referendum had been "comprehensively wrong".
The assessment seen by BuzzFeed News is reportedly being presented to key ministers in one-to-one meetings this week ahead of discussions at the Brexit cabinet subcommittee next week.
Tom Brake, Liberal Democrat Brexit spokesperson, said: "Theresa May has been trying to hide the truth from the public for months but now her mask is slipping.
"The cold, hard reality is that these reports reveal nothing we didn't already know. Of course staying in the EU remains our best option. Of course Brexit is going to damage the UK."