This MP Was Horrifically Bullied At School. He Says Social Media Would Have Tipped Him Over The Edge.
"Truthfully I don't think I could have coped with that," Chris Elmore told BuzzFeed News. Now the Labour MP is launching a new inquiry into the impact of social media on young people's mental health.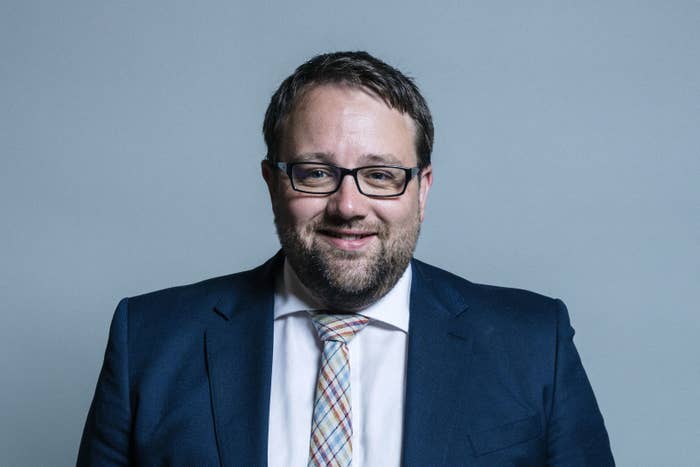 Labour MP Chris Elmore was repeatedly attacked at school by a group of bullies to the point where he was hospitalised several times and suffered numerous mental health breakdowns.

But the 34-year-old believes he would not have been able to get through his ordeal if social media had existed when he was a teenager.
"Truthfully I don't think I could have coped with that. I think that would have tipped me over the edge," he said. "I was quite ill at points during my bullying, but at least when I went home ... I was able to get away from it."
Elmore spoke to BuzzFeed News after launching a new all-party parliamentary group on the impact of social media on young people's mental health.
He believes the NHS and politicians have not been prepared for the explosion in social media usage over the last decade, and its links to anxiety, depression, lack of sleep, and cyberbullying among young people.
A report from the Royal Society for Public Health (RSPH) last year found that 91% of 16-to-24-year-olds now use social media such as Facebook, Instagram, Snapchat, or Twitter – and suggested it is more addictive than cigarettes or alcohol.
Those who spend more than two hours on social media a day are more likely to report poor mental health, including symptoms of anxiety and depression, it found.
Some 70% of young people said they had suffered bullying online – 37% on a "high-frequency basis" – with long-lasting mental health effects often carried right through to adulthood.
Elmore, who was elected MP for Ogmore, Wales, in a 2016 by-election, was bullied throughout secondary school. He told the Commons last year how he was beaten so badly when he was 17 that he needed facial reconstruction surgery.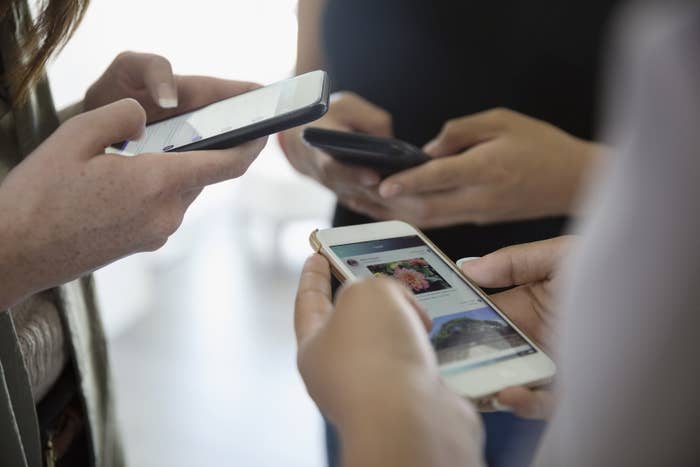 "I'm not a big blocker on Twitter and Facebook but when the people who bullied me discovered I was running for parliament – in 2015, and I didn't win that election – they started hounding me and I took the unusual move to block them," he told BuzzFeed News.
"My coping mechanism was to push away and not deal with it.
"But when I've read some of the things from young people, they're getting it on Twitter messages, Facebook Messenger, Snapchat – like aggressively screaming down the phone for 10 seconds – and that's in your own home. What is that doing to our young people in terms of their mental health and the impact on bullying?
"It gives a whole new level and dynamic which, I'll be perfectly frank, I don't think I could have coped with when I was young.
"You may have a friend in school you can rely on, which I did, so when I got punched I could go to them. But if you're sitting in your room bombarded with abuse, this is impacting on your mind, that is a massive problem.
"My experience was you get to a point – I was 13, 15, and 17 – where you just basically crack up. I never had to go home and face it. This is a new era of bullying."
Elmore's cross-party group wants to hear from social media companies, government ministers, teachers, health professionals, parents, and young people about the impact of social media on mental health and possible solutions.
His fear is that young people are increasingly using social media as their "only avenue of communication" and becoming more physically isolated.
They are being bombarded with images of friends purportedly at their most outgoing and happy – on holiday or enjoying nights out – that can reinforce feelings of loneliness.
And a craving for "likes" can be addictive, with users constantly scrolling and refreshing to compete with peers. "If you get 400 likes on Instagram, there's a sense of achievement and a sense of self-worth," Elmore said.
"Because humans are by their very nature competitive, you are giving a platform to people whose anxieties can manifest themselves through social media.
"There is a generation of young people who think it's nothing to go several days not interacting on a face-to-face basis, but they will interact on social media. And that's not the same as having a conversation. Those things are going to become a social problem unless we have a debate about how to tackle it."
The RSPH has suggested a number of steps to help curb the impact of social media on young people's mental health – including a pop-up warning when users have breached a set level of time on the site.
It also called on social media firms to identify users who could be suffering mental health problems, through their posts and other data, and provide them with discreet information on where they can find help if they need it.
And it said safe social media use should be taught in schools as part of personal, social, and health education (PSHE) lessons.
Elmore also suggests there could be a limit on the number of likes that a post can receive, for example 50, to stop people constantly refreshing and "looking to be approved all the time".
"I think we need to look at this reasonably urgently," he said. "I don't think parents know how to deal with it, or schools ... Things have just rocketed and I don't think we as politicians or in the health service, we've not prepared for it."