This MP Says The Government's Own Welfare System Is Trapping Women In Abusive Relationships
"Why on earth would a government be making it easier by just popping the money into the male partner's bank account?"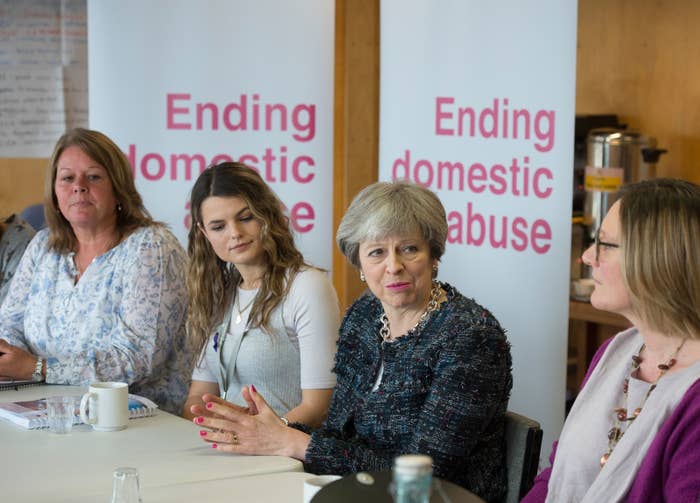 The government is making it easier for men to financially control their partners by paying universal credit into one household account, an MP has warned.
Philippa Whitford, the SNP's health spokesperson, is among the campaigners and charities piling pressure on ministers to rethink the "shocking" policy in the upcoming domestic abuse bill.
Prime minister Theresa May announced a 12-week consultation on the bill this week, including a new statutory definition of domestic abuse, which includes economic abuse for the first time.
BuzzFeed News reported last month how domestic abuse survivors are being forced by banks and building societies to attend in person with their abuser in order to close down joint accounts.
Now it is being claimed that the government's own welfare system is making it harder for women to escape domestic abuse.
Universal credit, the controversial new system being rolled out across the country that combines a series of benefits into one monthly payment, is paid into one single bank account per household.
Campaigners believe this makes it easier for abusers to control their partners financially, as they are more likely to be in charge of the household account.
Whitford has tabled an early day motion, so far signed by 30 MPs, and a private member's bill calling on the government to instead pay benefits to individual recipients as standard.
The Department for Work and Pensions (DWP) does offer split payments on request. But research by Women's Aid suggests that the vast majority of women in abusive relationships feel that requesting this would trigger even more abuse.
Whitford, a former consultant breast surgeon who became an MP in 2015, told BuzzFeed News: "When I was elected and first started to look into it, I was just really shocked at this.
"The idea that the benefit entitlement of a woman would be automatically paid to her partner, it's like going back to the '50s, a very bizarre approach.
"Changing this doesn't get rid of financial control but why on earth would a government be making it easier by just popping the money into the male partner's bank account?"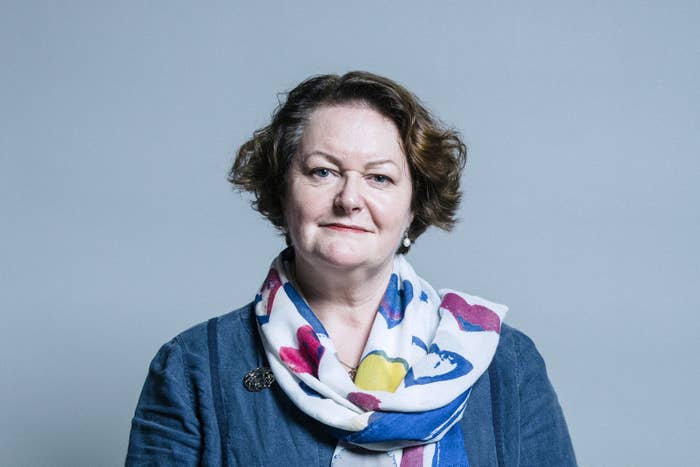 Whitford said offering split payments as an alternative was not good enough. "To me, just saying that's enough means you have no experience of what a coercive and financially controlling relationship is like," she said.
"I've had patients in these kinds of situations and the idea that the woman is able in some way to make an exception of herself, that's incredibly difficult."
She pointed the finger at "well-off, middle-aged men" in government and the civil service who had failed to put themselves in other people's shoes. "They simply can't imagine how close to the edge some people in this country are, having to struggle to survive," she said.
Although the government consultation does seek to identify "practical issues that make it harder for a victim to escape or recover from financial abuse", it does not contain any specific proposals for changing the benefits system.

But a Home Office spokesperson said they were open to all suggestions and invited "everyone with an interest in this important issue to take part".
"We are determined to protect people from all forms of economic abuse, whether that is having their finances withheld, being denied access to employment, or being forced to enter into financial contracts," they said.
The universal credit payment system differs from the current situation where child tax credit and the childcare element of working tax credit can be paid to the main carer, usually a woman.
Wrapping all the benefits into one lump sum means the monthly payment is likely to be quite high. When this was explained to focus group participants for a Women's Aid report, the majority were "incredulous", with one saying: "I'm not going to cope when they bring that in."
Nicola Sharp-Jeffs, from the charity Surviving Economic Abuse, said paying universal credit direct to the man created a "sense of entitlement to spend the money as they see fit because it is 'their' money".
She told us: "The split payment option – if women are even aware of it – is dangerous because by requesting it, the victim challenges the perpetrator's control and this could lead to physical violence."
Katie Ghose, chief executive of Women's Aid, said the charity had "grave concerns" about single household payments.
"The roll-out of universal credit is continuing at pace when the government has just announced its intention to get tough on economic abuse by proposing to include it for the first time in a new statutory definition of domestic abuse," she said.
"We urge the government to make it easier and safer for survivors to access split payments."
A DWP spokesperson said: "Domestic abuse in any form is completely unacceptable, and anyone suffering from it should seek immediate and appropriate help.
"Our benefits system is safe to use, and alternative payment arrangements, including splitting payments between two members of the household, can be made on universal credit."