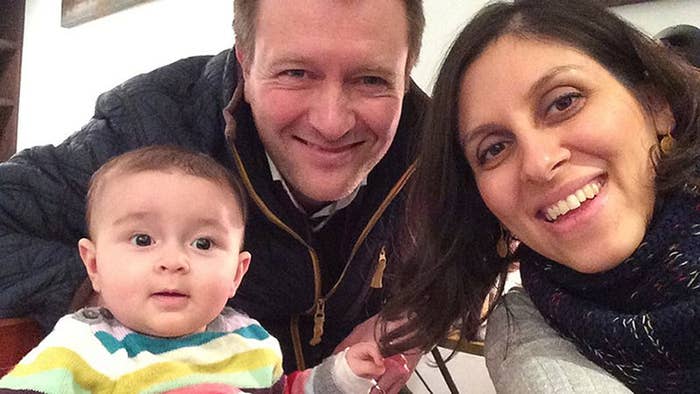 The husband of a British Iranian mother who has been locked up in Iran for two years has called on the Foreign Office to fight harder for her freedom, saying: "Heaven help us if this is you doing all that you can."
Richard Ratcliffe told BuzzFeed News he was frustrated with the UK government for taking so long to criticise the Iranian authorities over the detainment of his wife, Nazanin Zaghari-Ratcliffe – and trying to present it as a "regular consular case", when she was, in fact, being used as a "bargaining chip" by Iran.
He had been hopeful that his wife would be released by Nowruz, the Iranian new year, on 20 March – and he says when that didn't happen, "it hit her very hard". He said she was depressed and regularly suffering panic attacks in the early hours.
Tuesday will mark two years since Zaghari-Ratcliffe, a charity worker for the Thomson Reuters Foundation, was detained by the Iranian Revolutionary Guards at Tehran's airport after a holiday with her daughter, Gabriella, then 22 months old, to visit her parents to celebrate Nowruz.
She was taken to Tehran's Evin Prison, where she spent more than eight months in solitary confinement, after being charged with plotting to overthrow Iran's regime. Her case was plunged into further chaos last November when UK foreign secretary Boris Johnson mistakenly told MPs she was in Iran teaching journalists. He later retracted his comments.
"I think I'm glad I didn't know at the beginning it was going to last two years," Ratcliffe said. "I've kind of lived through it in phases – it originally went until Christmas [2016], then until this past Christmas, then I thought it might last until Nowruz. So it was pretty flat when we hit that threshold.
"I think that being in prison for Nowruz hit her pretty hard, if you think that's their big family occasion – I mean that's what took her to Iran in the first place – it hit her very hard and it hit her family in Iran very hard."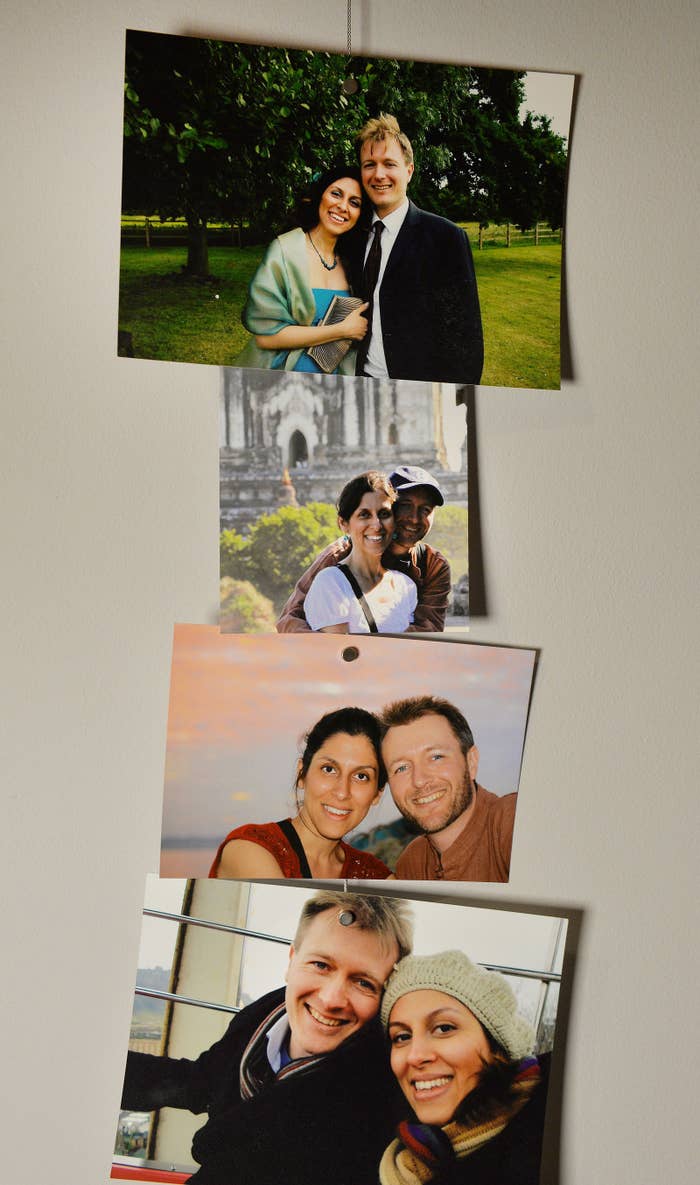 Ratcliffe speaks to his wife twice a week, which he said was far better than this time last year when she was rarely allowed a phone call.
"I mean fundamentally she's pretty depressed," he said. "And it plays out in being really negative in thought sometimes, really angry sometimes.
"The Iranian system doesn't leave you with physical scars but boy does it give you mental scars. She's again waking up in the middle of the night with panic attacks – you're hypertense the whole time.
"It's very arbitrary what you're going through – it could end tomorrow. In some ways that's easy but it's also very hard."
Meanwhile, their daughter, who turns 4 in June, is being brought up by her grandparents in Iran and now speaks Farsi rather than English.
Gabriella has had her British passport confiscated and Ratcliffe has been denied a visa to visit. He last saw her in person two years ago, when he was waving her off at Heathrow Airport.
Ratcliffe said she was struggling to cope with her mother being in prison. "When everyone else is very sad, she gets quite difficult, she can pick up on the mood," he said.
"She's not disorientated in the way she was in the first few weeks. She's adapted to being looked after by her granny, but she obviously knows that it's different for her than the other kids.
"And we did quite a lot of talking about coming back to see Father Christmas at Christmastime because at the time we thought that was going to happen."
Ratcliffe, an accountant who lives in north London, said they have been given numerous indications in Iran that his wife's release was imminent, but every time they have been disappointed.
"She got told by her head of prison that he had approved her release months ago so it has felt since Christmas that we have been very close," he said.
"Various people have said, 'Yes it's all sorted, we just need the government to do something.' So they've been signalling that it's almost over but there's clearly a political problem that needs to be sorted."
He said an Iranian judge had told Zaghari-Ratcliffe that her detainment was linked to a £400 million debt owed to Iran by Britain that is related to a 1970s arms deal.
Asked whether he believed she was a political pawn, he said: "That's been absolutely clear for the last 18 months. This isn't a normal consular case, she isn't a normal prisoner, she's not being held for anything she's done, she's been held because she can be used as a bargaining chip by the Iranian government."
Ratcliffe has come under pressure from the Foreign Office to tone down his campaigning, particularly after Johnson's visit to Tehran in December. The UK government fears that talking so publicly about the case is only making the situation worse.
But he said: "When she's home I'll stop campaigning, but I'm not playing games here. I think it's really important to be consistent, both for her and the Iranian authorities.
"Iran is a very sensitive place – yes, OK, it's a different culture – but they know what they're doing is outrageous. Part of it is me trying to put pressure on both governments and you can't do that by sitting quietly – it's about standing up for her and saying, 'Look she's innocent.'"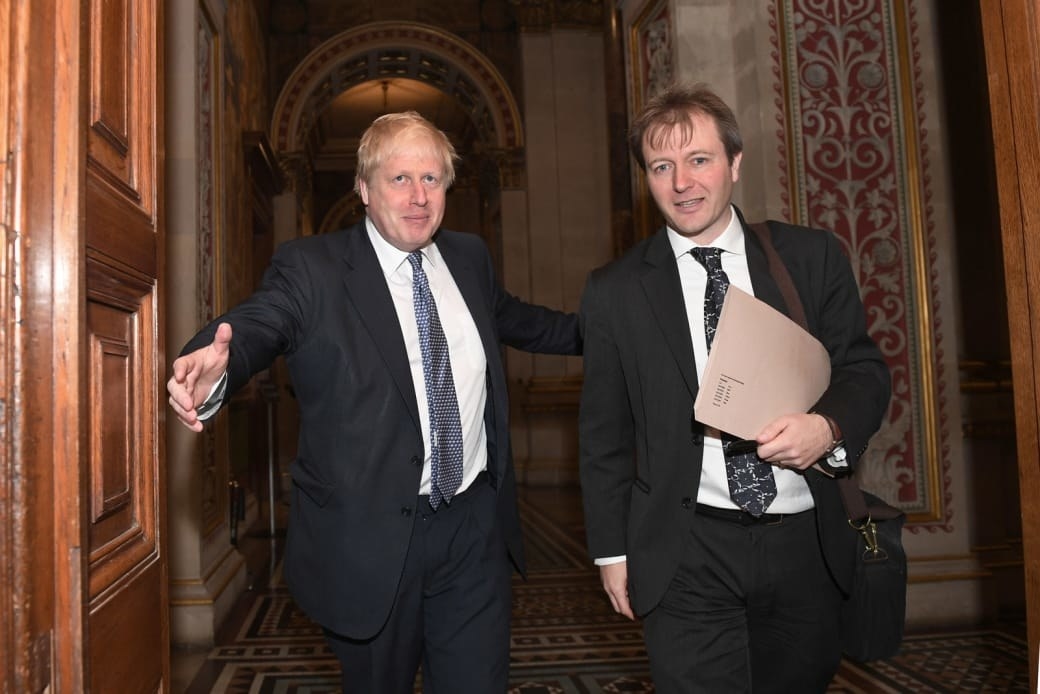 Pressed on whether the Foreign Office was working hard enough to secure his wife's release, Ratcliffe said: "The fundamental tension is she's still in prison and this is a mum with a baby and heaven help us if this is you doing all that you can.
"My frustration is how long it took to criticise the Iranian authorities and they try to present this as a regular consular case like she got drunk or something and got into trouble with the law, and that's just not what's going on here."
Campaigners are also worried that mounting tensions between the West and Iran – likely to be brought to a head next month when US president Donald Trump decides whether or not to pull out of the Iran nuclear deal – could worsen Zaghari-Ratcliffe's chances of release. They believe time is of the essence.
Tulip Siddiq, the family's local MP, told BuzzFeed News she was planning to ask prime minister Theresa May to meet with her and Ratcliffe. She is also considering a visit to Iran, possibly with shadow foreign secretary Emily Thornberry, in an effort to put pressure on the regime.
"I feel frustrated and feel helpless," she said. "There was a time when we felt so optimistic I was so sure that when Boris Johnson went to Iran, something would happen – not that she'd come back with him but very soon after. Now Nazanin is getting more and more depressed – I worry about her medical state.

"I think it's now desperate measures. It's not enough to have a closed-room meeting with Boris anymore."
On the two-year anniversary itself, Ratcliffe is holding a comedy event titled "One Night of Freedom", hosted by British Iranian comedian Shappi Khorsandi.
"You do need to draw on the energy from outside to keep you going," he said. "When we planned the comedy night a couple of months back we were hoping it was going to be a celebration."
The evening is also a reminder for Zaghari-Ratcliffe that there is joy waiting at home for her. "It's a grey world there – but there is colour outside," Ratcliffe said.
A Foreign Office spokesperson said: "On the second anniversary of Nazanin's arrest we continue to approach her case, and all of our British Iranian consular cases, in a way that we judge is most likely to secure the outcome we all want. Therefore we will not be providing a running commentary on every twist and turn."

CORRECTION
The name of the Iranian new year, Nowruz, was misspelled in an earlier version of this article.