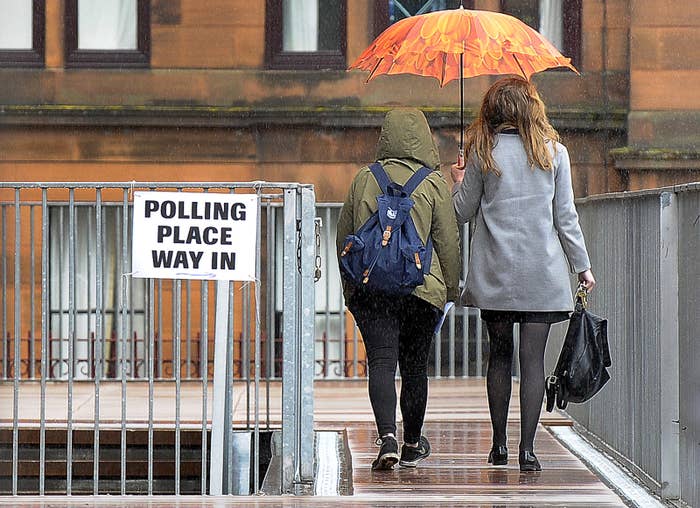 Labour MP Jim McMahon is preparing for the biggest moment of his parliamentary career to date. On Friday he will introduce his private member's bill (PMB) to lower the voting age to 16, and he's quietly optimistic about his chances.
He believes there's a "strong mood" in the Labour party, the Liberal Democrats, and the Scottish National Party for change, saying simply: "I think the time has come now." And he thinks that despite opposition from the government, a majority in the House of Commons support the move.
But first he has to get it through the quicksand of a sitting Commons Friday, where many a bill has sunk without a trace.
McMahon, who became MP for Oldham West and Royton in a 2015 by-election, is speaking to BuzzFeed News in his office in Westminster. He is deadly serious about his mission to lower the voting age, and likens the challenge to that faced by women a century ago.
"A lot of the arguments that are being made to deny 16- and 17-year-olds the right to vote today were the same arguments being deployed 100 years ago to deny women the right to vote," he says.
"Now, they're not comparable – gender equality is not the same as age equality in that sense – [but] if you think of the arguments that were used: 'women aren't educated enough to use their vote appropriately'; 'it would be a ruin to the democratic process'; 'it would create chaos in the system'.
"People are saying that – people have been saying it on Twitter most of this week."
McMahon has been on the receiving end of some rather direct criticism over his plans on social media. "Lower the voting age to 16? Why not? Or maybe 12? Or maybe 8? Or why not give pregnant women an extra vote for their unborn children?" tweeted former UKIP MEP Roger Helmer this week.
"You have some teachers and parents who say 'I've got a 16-year-old, I'd never give them the right to vote'," McMahon says. "And you think 'If you're a parent or teacher saying that, that's probably your fault.'
"We go round the colleges and the schools, young people are engaged, interested in a deep conversation about these issues. They're beginning to think about their future, their jobs, and they've got questions to ask."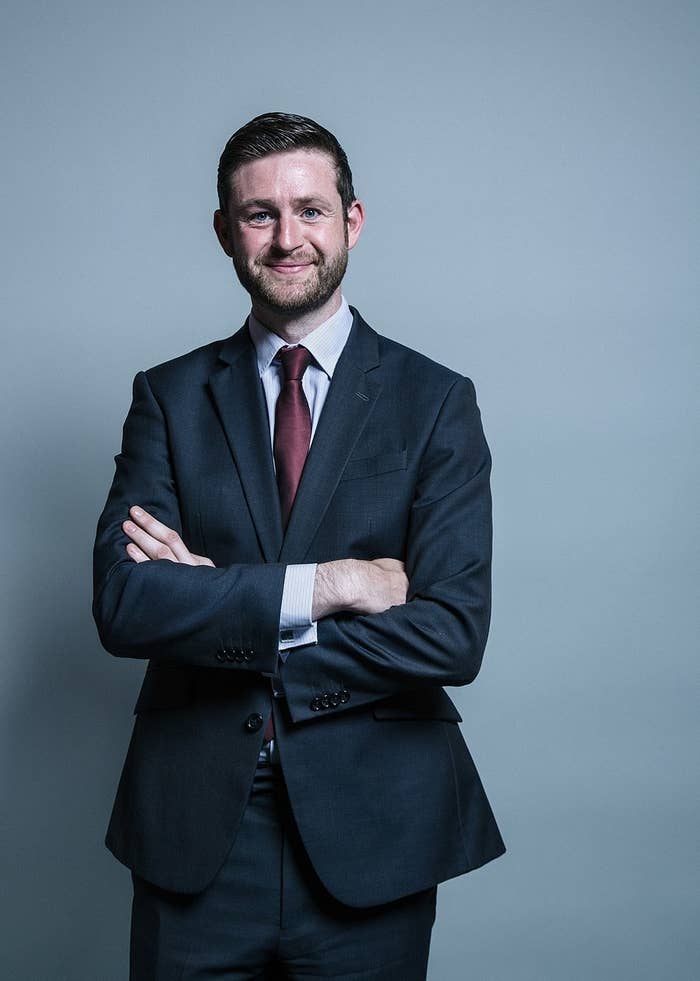 To counteract the notion that 16-year-olds aren't informed enough to understand the voting system, the bill also seeks to amend the national curriculum to ensure children are taught about democracy and civil society from the age of 11.

Put simply, McMahon believes voting should be extended to 16-year-olds because "this is the first point at which you become liable for direct taxation [and] there is a principle about no taxation without representation".
He points to Scotland – where the voting age for the independence referendum was lowered to 16 and which has given 16- and 17-year-olds the right to vote in Scottish parliamentary and local elections – as well as Wales, where the voting age is set to be lowered for council elections.
"So England and Northern Ireland will be the outliers," McMahon says. "And I think if you believe in a United Kingdom, there's got to be an equality of their democratic rights as well. And so I think the time has come now."
And, perhaps most importantly for teenagers, he believes lowering the voting age would have an impact on policy. "Austerity has hit young people particularly hard – cuts to post-16 education, tuition fees, EMA [education maintenance allowance]," he says. "Would those decisions have been made if 16- and 17-year-olds had the vote?"
McMahon has the chance to put forward his own bill because he got lucky in the private members' ballot earlier this year. It means he gets some guaranteed time in the Commons to make his arguments and – if his luck holds – his bill will be given a second reading and allowed to move to the more detailed committee stage.
But – and there's a big but – first he has to deal with the filibusterers. Fridays are notorious for certain MPs making long speeches in a bid to "talk out" a bill. If that happens, it is almost impossible that the bill will ever become law.
BuzzFeed News spoke to one of the usual suspects, Philip Davies, who has great experience of making such speeches. He declined to tell us whether he would be speaking in this debate but said: "I am still opposed to reducing the voting age to 16 as I have set out on many occasions."
McMahon is counting on amassing more than 100 MPs in order to force a "closure motion" and shut down any lengthy speeches if time is running out. However, that depends on whether the Speaker allows it.
The MP puts his chances of getting it through at "evens". A number of Tories are known to back the move, but McMahon is conscious that getting Labour leader Jeremy Corbyn and deputy Tom Watson to put their names to the bill might well have put them off.
"I was keen for Jeremy and Tom to be on the bill – it's Labour party policy – and for me it gave it a weight of importance a lot of private member bills don't have," he says.
"So if people have seen that as an opposition PMB rather than an individual PMB then I would have to reflect and say I could see why they believe that. But that wasn't the intent."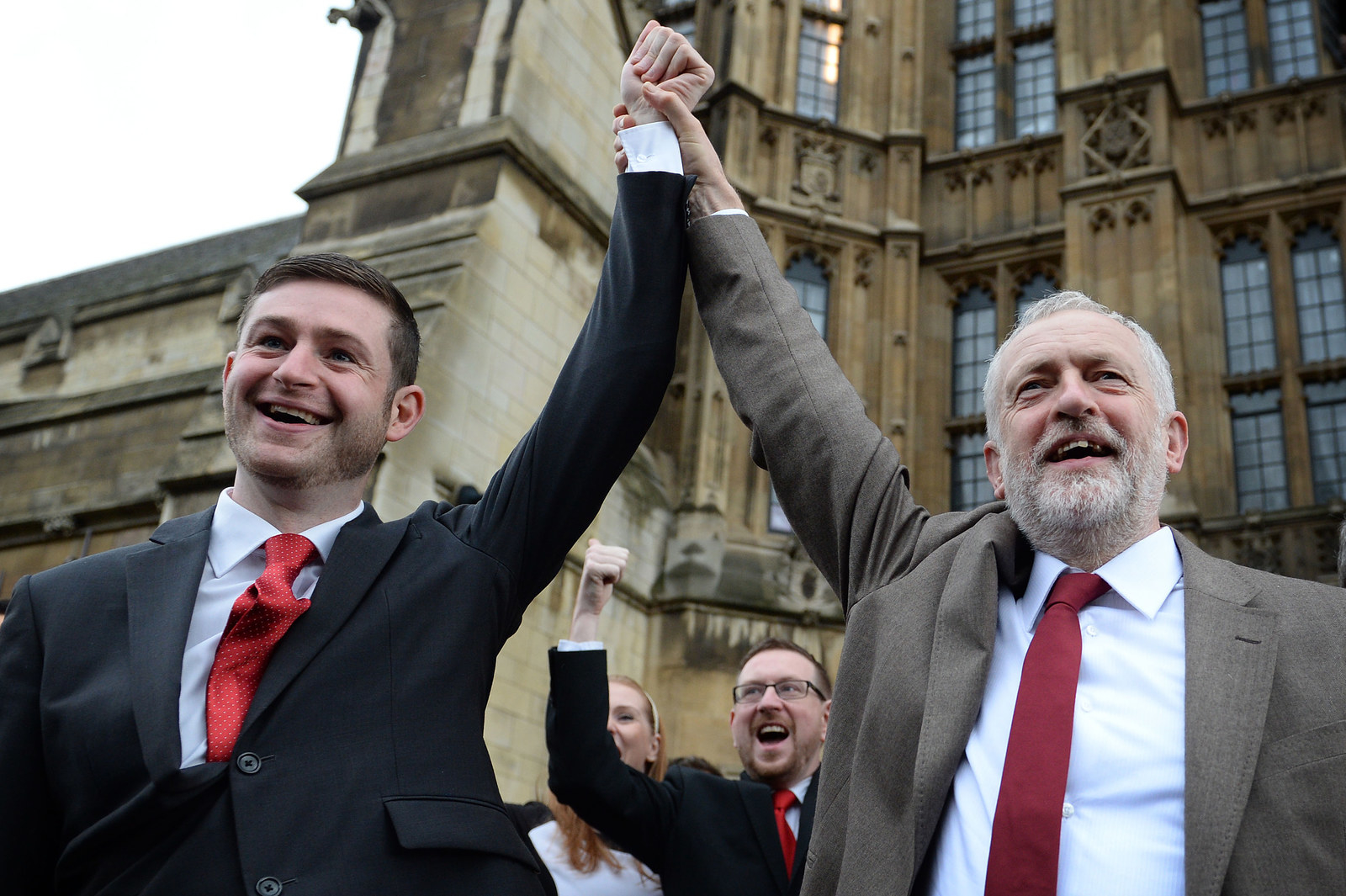 McMahon dismisses concerns from some Conservatives that opening the vote to younger people would give Labour a boost at the next election.
"If people believe this is a cynical ploy to harvest all these votes that surely are going to be Labour, I don't believe those votes are naturally anybody's," he says. "I believe you've got to work for them in the way you've got to work for any vote."
Tory MP Sir Peter Bottomley, a long-time champion of votes at 16, is backing McMahon's bill. He told BuzzFeed News that it wasn't a party political issue, adding: "In a few years' time when it's come in, people will wonder why it was delayed."
Sarah Wollaston, the Tory chair of the health committee, also supports the move but told us she would not be able to make the debate. Back in 2015, she wrote in a pamphlet for the Tory Reform Group: "Embracing a change in the voting age is an important way to rebalance the consequences of demographic change and address the harmful effects of political disengagement."
Interestingly, the foreword to that pamphlet was written by Damian Green, now number two to prime minister Theresa May. He wrote then that the matter was worthy of "serious consideration".
"In purely party terms it is important for Conservatives to demonstrate to young people, many of whom share our values, that we take their opinions seriously," Green said. "Supporting a reduction in the voting age would be a dramatic way of doing that."

But May has since ruled it out, and a Cabinet Office spokesperson told BuzzFeed News: "The government has no plans to lower the voting age. The age of 18, not 16, is widely recognised as the age at which one becomes an adult. Full citizenship rights – from drinking, to betting, to voting – should be gained at adulthood."
The reality is that McMahon will struggle to win over many supportive Tory MPs who are now on the government payroll – as parliamentary aides and ministers – and unable to publicly side with Labour.
One such MP told us they were trying to convince the government to change tack and "make a big offer to young people". Yet with the Conservatives failing to win an overall majority in the last election, the "dinosaurs in the party won't have it" because they fear they will lose their seat in the next election.
McMahon's big hope is that once you get 16-year-olds registered to vote, they will carry on voting throughout their lives. The Electoral Reform Society says that evidence from the Scottish independence referendum and from Austria, where the voting age has been lowered, shows that 16- and 17-year-olds have higher rates of turnout than 18-to-24-year-olds.

The Commons chamber on a Friday is usually sparsely attended. But this Friday will see McMahon surrounded by a big crowd of Labour MPs, with Corbyn sitting on the front bench in support.
"It's not in our gift to get to a vote but I think when the Speaker sees the number of people there, they ought to be conscious of the commitment people have made in taking that Friday out of the constituency," McMahon says.
"The more you think about the Brexit vote, the people who will be most affected by that will be the young people who are growing up, starting families and getting jobs and trying to buy a house – hugely affected by decisions we make today – and I think it's important we give them a voice."