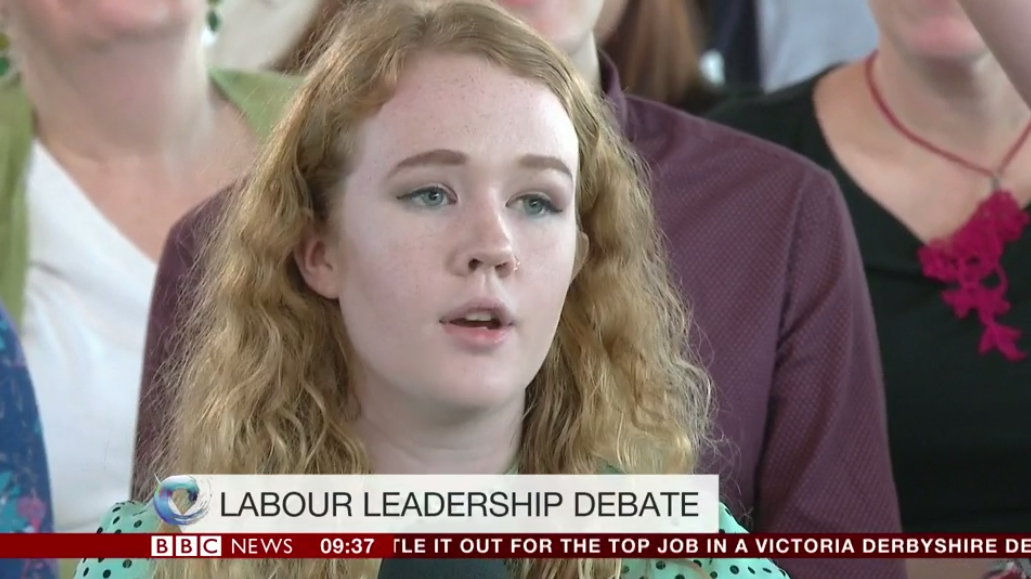 A young Labour member has warned that an increasing level of abuse within the party means she would feel more comfortable at a Conservative conference than a Labour one.
Francesca from Derby said she was now worried about going to big Labour gatherings because she "wasn't a massive supporter of Jeremy Corbyn".
She was speaking at a debate between Corbyn and leadership challenger Owen Smith on Wednesday hosted by BBC News' Victoria Derbyshire. Corbyn has denied that abuse within the party has risen since he became leader last summer.
Francesca, who has been a Labour member for three years, said: "Recently I've been considering going to the Labour conference in September.
"I would feel more comfortable going to a Conservative conference as a Labour supporter than going to the Labour conference saying I'm an Owen Smith supporter.
"I personally haven't had much abuse but that's because my presence online is very small. But I went to the youth Labour party conference and there were some things that went on there that really weren't acceptable, and I'll admit it was on both sides.
"I definitely felt that just because I didn't support Jeremy, or I wasn't a massive supporter of Jeremy at the time, that I was somehow different from other people and there was just so much going on at all these conferences that sometimes I don't feel comfortable going to large groups of Labour members."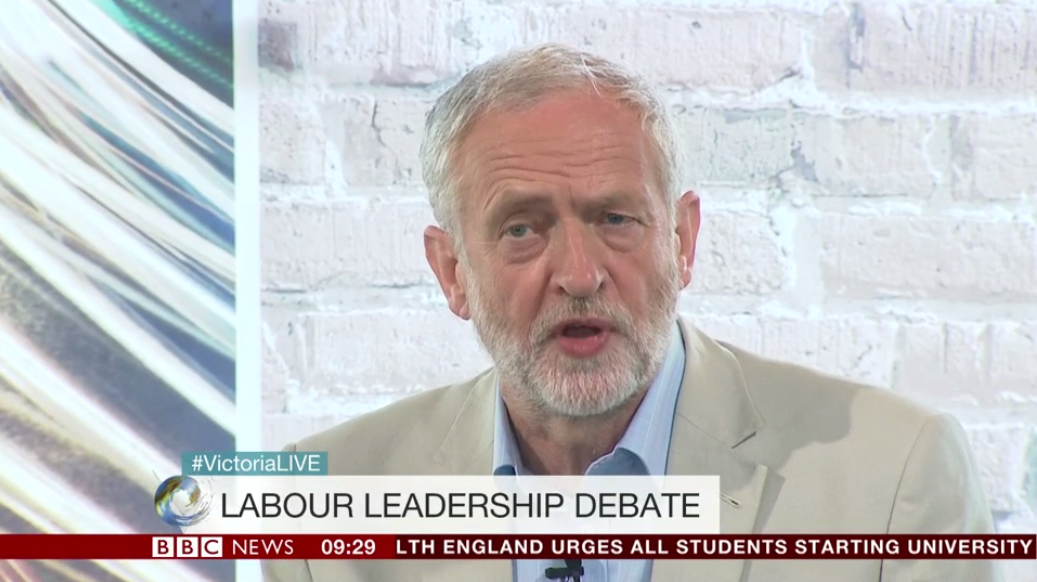 Corbyn told her he was committed to stamping out abuse and making sure all Labour members were welcome in the party. "You should feel comfortable at any Labour party meeting and any Labour party conference whatever your point of view, absolutely," he said.
"I was at the Labour youth conference for the last day and I spoke to a lot of members there – clearly there had been a lot of arguments the previous day, some of which had been, I think, deeply unpleasant.
"We asked for a report on it on the national executive and looked at the way the Labour youth conference is run to make sure it's more open, more inclusive, and absolutely tolerant of difference in opinion."
He said people made "totally uncalled-for, unpleasant remarks" on social media. "People should remember that if you say something on Twitter, say something on Facebook, it's basically there for the whole world for all time," he added.
On Sunday Corbyn denied that nastiness within the party had increased over the past year – and said he received "more abuse than anybody else". He told The Observer: "The best way of dealing with abuse is: ignore it."

But pressed over these comments in the BBC debate, he insisted he had actually said: "Personal abuse to me I ignore because I am not prepared to respond to the levels of personal abuse I receive. As far as anyone else is concerned, I think they should report it, they should have it investigated.
"I have made it absolutely clear that any kind of abuse is totally unacceptable in any form."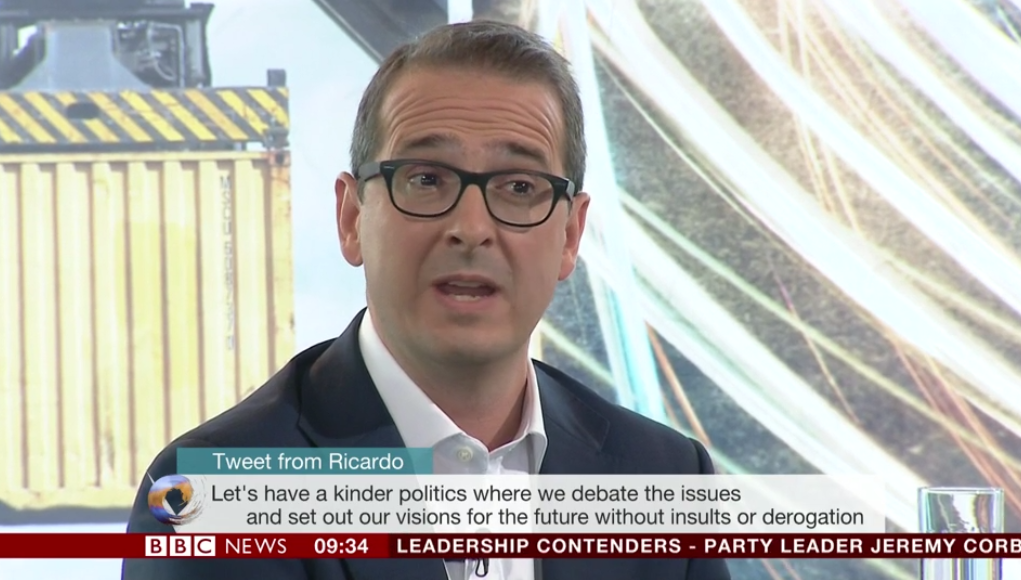 Smith said he believed Corbyn "hasn't stamped down on it hard enough".
"Jeremy does often say, 'Well you're abused, I'm abused' and that somehow is OK," he said. "And you do quite often, when you're asked about abuse, respond by saying, 'Well we're all abused and we should ignore it.'
"There have been occasions when Jeremy has seemed just not that bothered about it."
Smith added that the party seemed to have become divided between Corbyn's supporters and the rest. "Unfortunately some people think you're the only socialist in the Labour party, the only guardian of our values because you voted against the last Labour government a lot," he said.
"The truth is I'm not a Blairite, I'm a socialist just like you."
When presenter Victoria Derbyshire told Corbyn the "atmosphere has become toxic" within the party, the leader replied: "How do you know?"
Looks like there are no comments yet.
Be the first to comment!