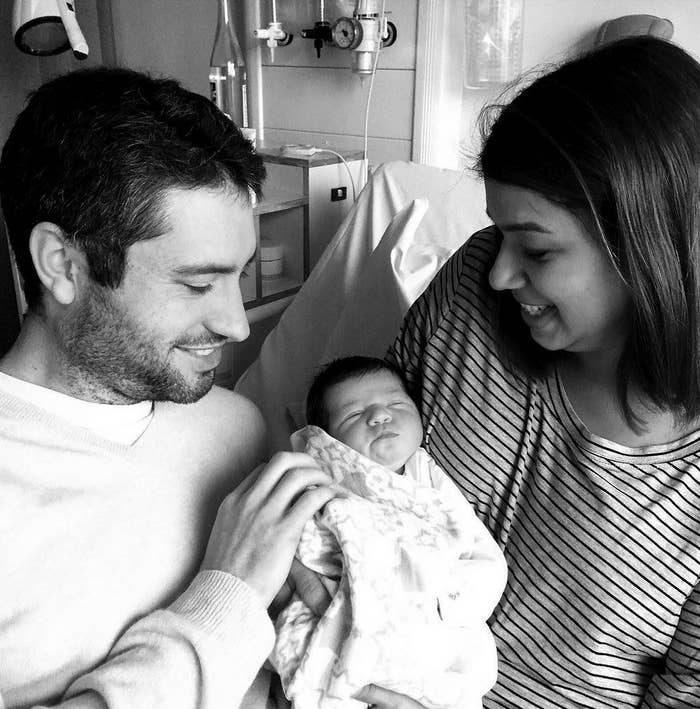 Labour MP Tulip Siddiq has a vivid memory of how she had to combine work with motherhood when her newborn daughter was just a few weeks old.

Her office was called by Richard Ratcliffe, the husband of Nazanin Zaghari-Ratcliffe, an Iranian-British mother from her Hampstead and Kilburn constituency who had just been detained in Iran while on holiday. He wanted to see Labour leader Jeremy Corbyn to discuss the case.
"So I rang Jeremy and he was like 'why don't I come to your house', so me, Jeremy Corbyn and Richard Ratcliffe had a meeting in my living room with a tiny baby and I had to breastfeed," Siddiq told BuzzFeed News.
"I said to Jeremy 'do you want to hold her for a bit while I write down some notes?' and he was like 'yeah ok', he was very casual about it. But to be in that kind of situation where I didn't like to hand over [work] to anyone else, that was one of the defining moments."
Siddiq had been through an emergency C-section and spent nine long days in hospital recovering from an infection before she returned to work when her daughter Azalea was just six weeks old. But she had won her seat with a slim 1,138 majority in the 2015 election just a few months earlier, and worried about how it would look for her not to do casework and attend votes in the Commons.
She is among those throwing their weight behind Harriet Harman's bid for a new system of "baby leave" for MPs in a vote on Thursday. Harman, a former Labour acting leader and so-called mother of the house ( the longest-ever continuously-serving female MP), is calling for proxy voting for new parents – which would allow them to nominate someone to cast their vote for them.
At the moment, MPs with special circumstances are able to informally skip votes through a "pairing" system in which the whips match up absent MPs of opposing sides to effectively cancel each other out. But crucially, this means that their constituency's vote is not recorded – which can be particularly detrimental to MPs with slim majorities.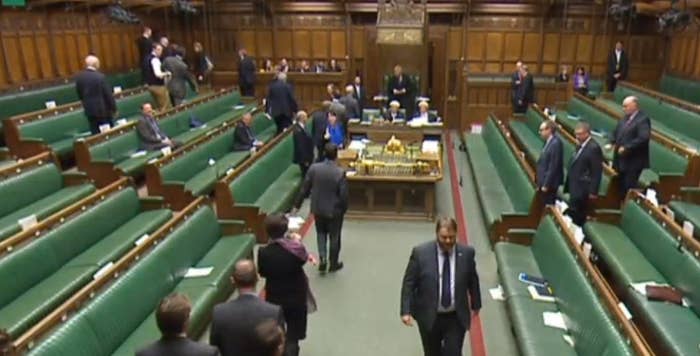 If Harman's motion is accepted by MPs, it will be up to Commons Speaker John Bercow to decide how proxy voting works in practice. And the move could spur further change; the Independent Parliamentary Standards Authority (IPSA), which oversees MPs' allowances, may look at providing extra funding to allow constituency office managers to take on more casework during an MP's parental leave.
Some 208 women were elected to parliament last June – 32% of all MPs and a record high. Seventeen babies have been born to female MPs since 2010, and many more have been born to male MPs.
"There are loads of women MPs on all sides now – a lot of younger women – and it's not at all unusual to have a woman MP pregnant and having a baby," Harman told us. "And there is a different attitude among men to their own parenting responsibilities – men who are having a first child are more likely to want to be around in those early days and weeks than in the past, and men who are having a second, third, fourth child might well want to be around to help with the other children.
"But the House of Commons hasn't changed to recognise this. In the past when there were virtually no women MPs – they were all older women who either had no children or whose children had grown up – or they were men who expected all domestic responsibilities to be undertaken by the wife, that was the attitude and that was the system that was. But we've still got the system while everything else has changed."
Labour MP James Frith is among the fathers in parliament who are backing Harman's motion. Back in September, he was at his wife's bedside in hospital in Bolton, Greater Manchester as she gave birth to their fourth baby, Bobby James, after three gruelling days of labour. Just 36 hours later, he was in Westminster – summoned by a three-line whip to vote against the second reading of the EU Withdrawal Bill.
Frith had only won his Bury North seat in the June 2017 election and as a new MP, felt he had no choice but to go and vote on the flagship Brexit legislation. "But 36 hours, factoring in the two nights' sleep that involved, that is very little time with your new child," he tells BuzzFeed News. "I was then away for longer than he had been alive."
Lucy Powell was pregnant with her second child when she became Labour MP for Manchester Central in a 2012 by-election. She said that although much of her maternity leave was over the summer recess, "there was obviously a bit of pressure about coming back because I was a new MP and there was a lot to do, and I did have to come back when the baby was only a few weeks old to vote in critical votes".
"I had to deal with a very difficult issue in the constituency when Tom was two days old," Powell said. "I was in the office doing stuff because nobody else can do it. There's only so much that your office or neighbouring MPs or other councillors can pick up for you. You are still the MP."
She put her baby into nursery when he was just four months old. "Maybe a year after I was elected, of which several months of that I was on maternity leave, there was a page 2 story in The Sun titled Britain's Laziest MPs," she said.
"I was number two on that list because my voting record was much lower than everyone else's. I did get a full apology from them, but that epitomises the challenge – how it's hard at the best of times to explain to constituents about pairing; there is an expectation that you're going to be there all the time, that you will attend every debate and vote in every vote."
Bercow has said he is very much open to modernising parliament for new parents and has changed the rules to allow young babies in the voting lobbies. Tory MP Chloe Smith was welcomed into the chamber with her then four-month-old son Alastair last February when she broke her maternity leave to support triggering Article 50.

But Powell said that didn't go far enough. "Harriet's is a good suggestion, for the period of time you're off on your maternity leave you can still have your vote counted," she said. "I think it's a small but quite significant move and I don't think it's setting too many different precedents."
Frith, who had to return to parliament so soon after the birth of his baby, also welcomed the move. "I think there need to be extraordinary circumstances that are determined case-by-case – protocols that allow proxy voting in the moment of grief as well as birth," he said. "It's got to be more flexible than it is. and I think it is so rigid to be brittle."
Darren Jones, Labour MP for Bristol North West, took two weeks paternity leave in the run-up to Christmas when his first baby Ophelia was born. Because she arrived earlier than expected, the family happened to be in London rather than Bristol which made it easier for him to attend votes.
But he said: "It's all very informal and I was a bit annoyed that I was being asked to vote on three-line whips that we knew we were going to lose. It needs formality, the whole voting thing is ridiculous, especially if you're on extended maternity leave or parental leave."
Rather than proxy voting, Jones would like to see parliament introduce electronic voting so that MPs can vote from elsewhere in exceptional circumstances. "The whips have an iPad that they use, they have the system and surely they could do two-factor authentication for MPs," he said.
Siddiq agreed with him. "I just don't know why in this day and age we can't have electronic voting," she said. "If you can be here, great, but if you're seriously ill or just given birth, I don't see the problem to be honest."
But she conceded there was a "lot of resistance from colleagues" on both sides of the House about such a reform. Powell is one who believes it's a step too far just at the moment. "There are a lot of traditionalists," she said. "This is not about a big, big break with tradition. The whips have become much more open and generous to this over the last few years anyway."
Harman has been careful to draft a motion that is solely focused on proxy voting, with the aim of appealing to as many MPs as possible. She doesn't want to scare the horses.
Siddiq summed up the need for change: "We are in the heart of democracy and we make legislation for other people about maternity and paternity pay, and we work on things like the Equality Act.
"But our very own House doesn't have maternity cover. When I say that to members of the public they look shocked because we're supposed to be the model of equality."