This Is The Ridiculous System That Allowed A Tory MP To Block A Bill To Make "Upskirting" A Crime
It all starts with a bowl of balls.
You might have noticed that a Tory MP objected to a bill on Friday that would have made upskirting a criminal offence.
Blink and you miss it but Christopher Chope shouted "object" when the title of the Voyeurism (Offences) Bill was read out in the House of Commons chamber. A bill, by the way, that had the support of the government.
The move sparked fury within the Conservative party, which is pretty keen to look like a party in step with the 21st Century. It led to a vow from the prime minister that she will make sure it becomes law.
So why was this allowed to happen? What is going on in parliament on Fridays? BuzzFeed News valiantly attempts to guide you through the truly ridiculous world of private members' bills.
In a nutshell: MPs enter a ballot (not unlike a school fair tombola) to decide who gets to propose a law – then opposing MPs can "talk it out" by making long speeches, or they can say "object" when the title of the bill is read out.
Let's start at the beginning.
A private members' bill is a piece of legislation introduced by MPs who aren't government ministers. It's pretty much the only way a backbencher gets to bring in a new law that they've always wanted to see.
But there's only a limited amount of time for debate – so it's usually just the top seven MPs who are successful in getting their bill heard. That's why the ballot is crucial.
The ballot takes place at the start of a parliamentary session, often in the summer. In 2016, for the first time, the House of Commons used balls rather than paper tickets. That's right, balls.
Hundreds of MPs enter the ballot and 20 balls are then picked at random. The winner gets to pick the best possible day for debate, giving them the best chance of getting the bill through parliament.
The successful MPs my not have a specific bill in mind at this point – but they are then deluged with calls from lobbyists and charities all pushing their cause.
Or they might decide to take forward a government-backed plan, like the EU Referendum Bill spearheaded by then Tory MP James Wharton in 2013. These have been dubbed "handout bills".
The private members' bills are then debated on 13 Fridays throughout the year, known as "sitting" Fridays.
But just because you get some time to debate your bill, it doesn't mean it will make it to the next stage. It's filibustering time!
Private members' bills are debated between 9.30am and 2.30pm. So the first one on the order paper has the best chance of getting through to the next stage.
Or so you would think. In fact, if an MP is still speaking at 2.30pm, the bill effectively runs out of time and goes back on the order paper for a later date. In practice, it goes to the back of the queue and is very unlikely to make more progress.
So critics of a bill have a vested interest to speak at great length – a technique known as filibustering – to ensure the bill falls.
Some MPs like to use this technique more than others. Step forward, Christopher Chope and Philip Davies.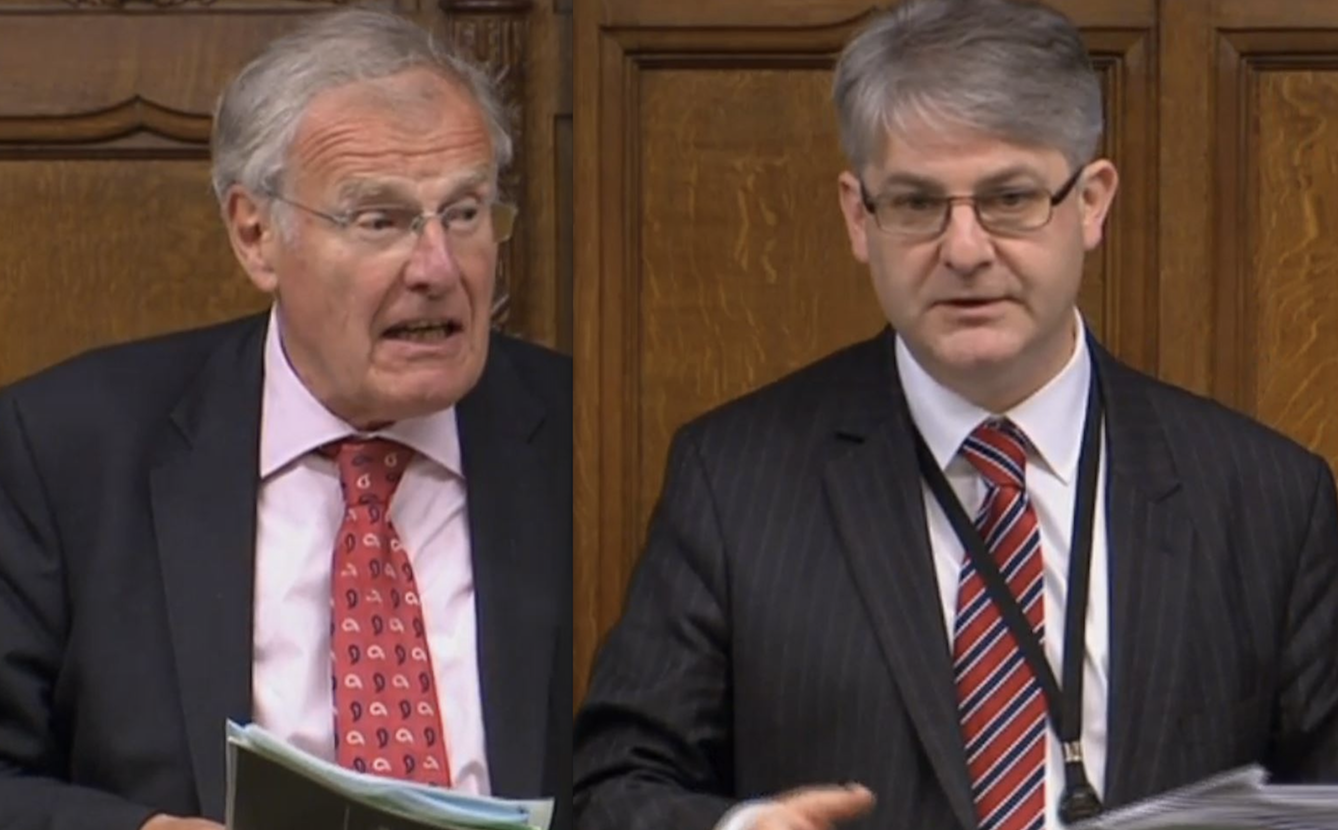 They are among a small cohort of Conservative backbenchers who will intentionally waffle on for hours about all kinds of issues in order to make sure the bill does not make progress.
On Friday, Davies spoke for 148 minutes – almost two and a half hours – during report stage of a bill that aimed to better control the use of force against patients in mental health units.
Brought forward by Labour MP Steve Reed, the bill was prompted by the death of Olaseni Lewis, 23, who died in 2010 after being restrained by 11 police officers at Bethlem Royal Hospital in south east London.
The bill was supported by the government – but because Chope was still speaking about it at 2.30pm, debate was adjourned and it may not get more parliamentary time.
Davies and Chope also faced fury in October 2015 when they talked out a bill on free hospital parking for carers. That prompted this petition calling for a rethink of the rules.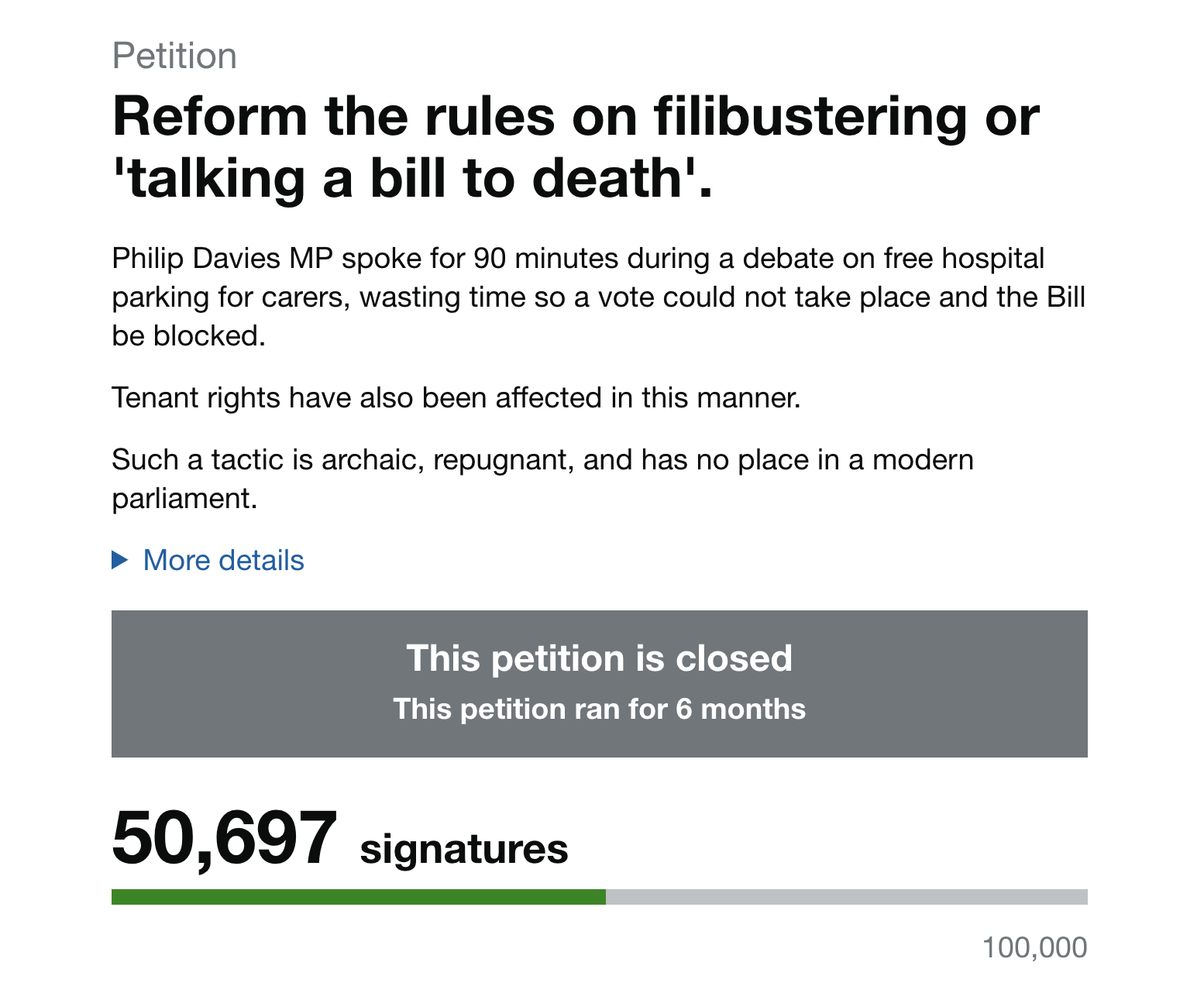 Davies has long defended his habit of talking out a bill, saying he is making sure that badly-drafted legislation is not simply nodded through.
He told the Procedure Committee, a group of MPs which considers the procedures of the Commons, in 2016: "If the purpose of me contributing to the debate is to try to stop bills that I think are bad, this is the mechanism that I have to use, under the rules, in order to block these bills."
Davies was also criticised in 2015 for speaking at length against a bill that would have required schools to teach first aid.
And in 2014, he and Chope talked out a government-backed bid to ban landlords from kicking out tenants for complaining about poor housing, known as so-called "revenge evictions".
But there's another way of blocking the progress of a private members' bill and that is simply by objecting when its title is read out at the end of the day.
After debate ends at 2.30pm, the clerk reads out the list of bills on the order paper that didn't get time for debate that day (not least because of filibustering).
At this point any MP is free to shout "object!" and halt its progress. This particularly causes controversy when the bill has cross-party support and is expected to zip through the Commons.
Chope, Davies, and other Tory MPs including David Nuttall have form for this. In December 2013, Chope objected to a bill that aimed to give World War Two codebreaker Alan Turing an official pardon over his prosecution in 1952 for having a relationship with another man.
Chope also blocked the progress of a bill to protect the world's poorest countries from "vulture fund" investment companies by shouting "object" in 2010.
He has insisted he is not necessarily arguing against the substance of a bill, but the lack of proper oversight by parliament.
"The government is abusing parliamentary time for its own ends and in a democracy this is not acceptable," he told the Bournemouth Echo on Sunday. "The government cannot just bring in what it wants on the nod."
There is a way round the filibustering though. All you need is 100 MPs on your side.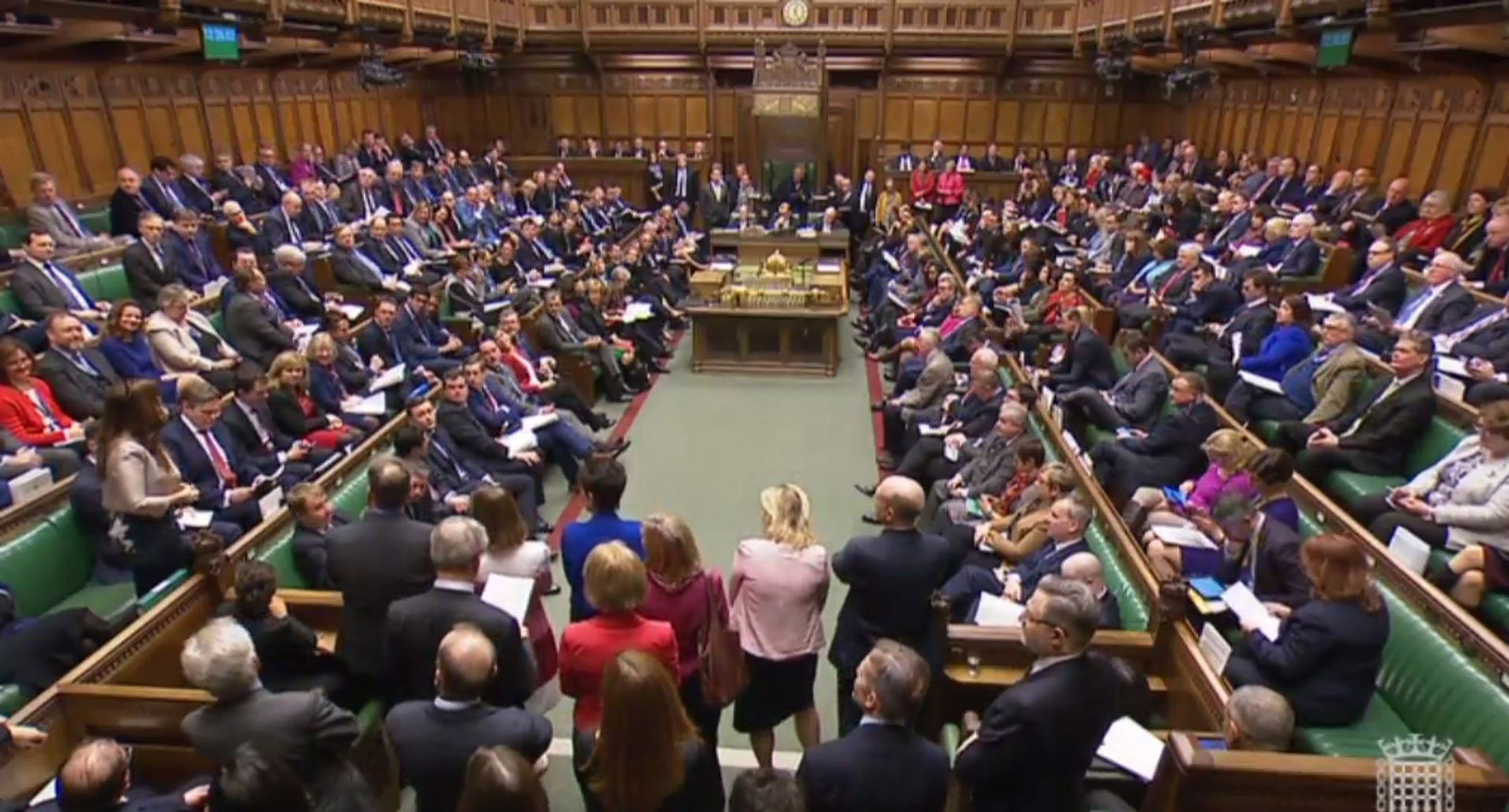 If debate is been going on for hours, with no end in sight, the Speaker can allow a "closure motion" – but in order to be successful, at least 100 MPs have to vote in favour of it.
That closes down debate, allowing the bill to move onto its next stage if the House agrees to that. But this is actually more tricky to achieve than it sounds, because on Fridays the vast majority of MPs spend time in their constituencies.
The system is crying out for change and, as it turns out, MPs have been proposing reform for years but nobody has done anything.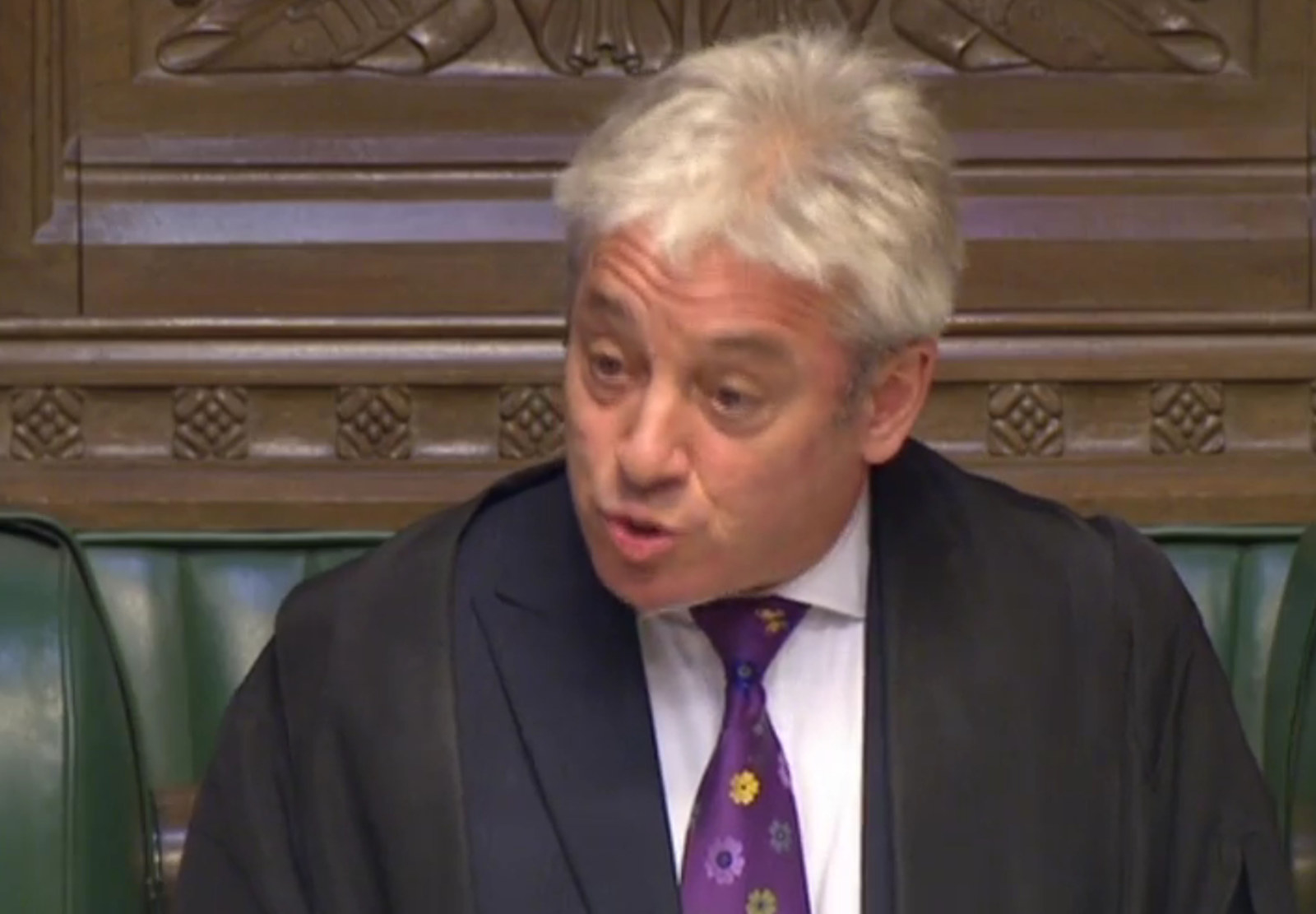 The Procedure Committee, chaired by Tory MP Charles Walker, has come up with some ambitious proposals for reform in recent years.
Private members' bills would be renamed "backbench bills" and four would be selected by the backbench business committee as priority for debate. To cut down on filibustering, there would be time limits on speeches.
Speaker John Bercow has backed an overhaul, saying the "brutal truth" is that "the chances of any more than a handful becoming law are meagre".
But as ever with parliament, change is slow. And the MPs calling for reform are getting fed up. As the Procedure Committee said bluntly in 2016:
If the response to our recommendations is a further period of Government inaction, we believe the House should simply abandon the pretence that there are meaningful opportunities for non-government legislation to be made when that legislation does not have the active support of the Government of the day, no matter what the merits are of the legislation proposed or the level of cross-party support it has.

The business the House considers on sitting Fridays and the way the House conducts such business is now almost entirely orchestrated by the Government. Rarely are private Members' bills now ever defeated in a vote at Second Reading: bills are either handout bills or talked-out bills.
And that's that.