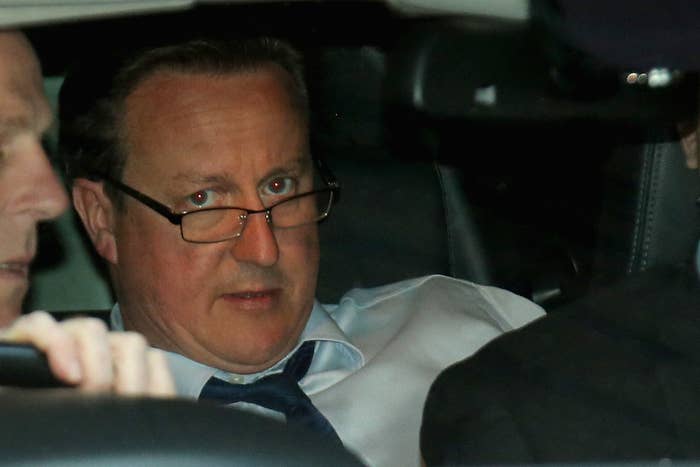 David Cameron has endured one of his toughest weeks yet.
Fresh from a sun-drenched holiday in Lanzarote and a quick shoulder-rubbing trip to Washington DC, the prime minister was looking forward to nothing more than some gentle campaigning on the EU referendum. Instead he was faced with the aftermath of the Panama Papers, which laid bare his late father Ian Cameron's interests in an offshore investment fund.
The PM, who has long styled himself as a tax transparency crusader, immediately faced a barrage of questions over whether he had benefited from the fund. But it wasn't for another four days, after four separate statements, that he finally admitted he had personally owned shares in it. BuzzFeed News examines how Cameron reached confession mode.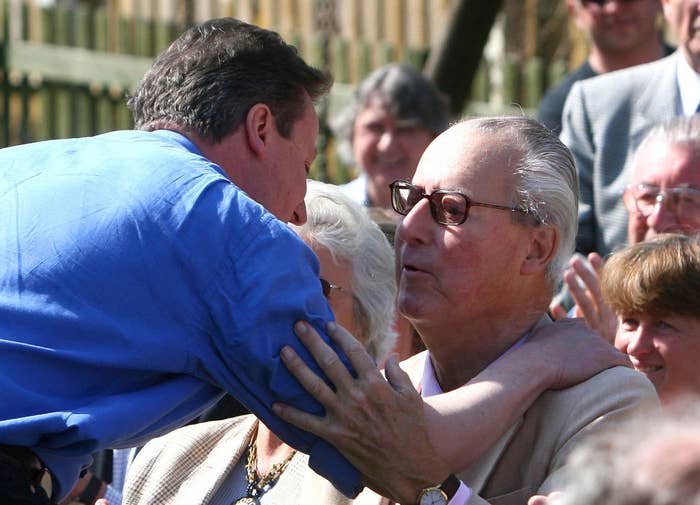 Monday 4 April
More than 11 million confidential documents – known as the Panama Papers – were leaked from Panamanian law firm Mossack Fonseca to 107 media organisations, casting a rare spotlight on the secretive tax affairs of the rich and powerful.
The Guardian reported that Ian Cameron, who died in 2010, ran an offshore fund that avoided ever having to pay tax in Britain. He was a director of Blairmore Holdings, which used "bearer shares", until 2006, to ensure maximum privacy. Such shares were banned in the UK in 2015.
At a briefing in Westminster on Monday morning, political journalists asked the PM's spokeswoman whether he had benefited from this arrangement. She replied: "That is a private matter. I will focus on what the government is doing."
Lobby briefings usually take place twice a day, but due to Easter recess that was the only one planned all week. This lack of opportunity to question Number 10 only inflamed the situation.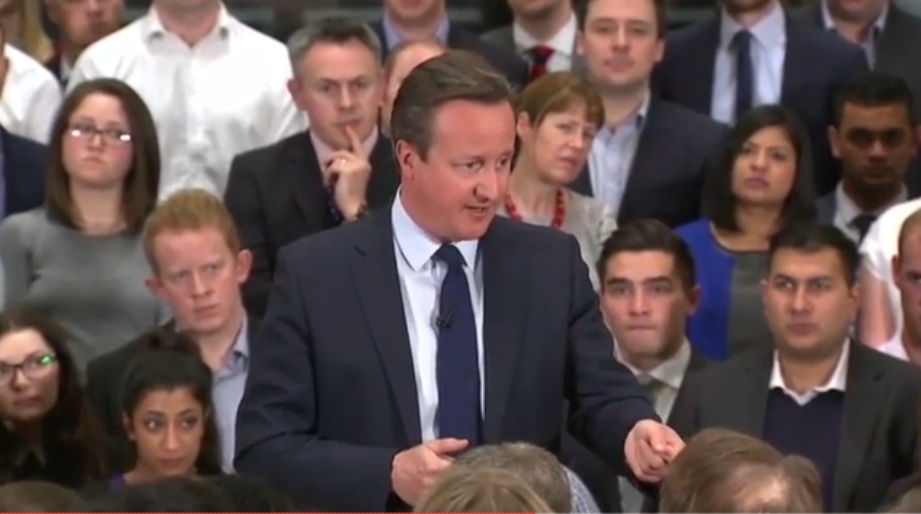 Tuesday 5 April
Pressure began to build on Cameron to explain himself, with Labour now throwing its weight behind the issue. Shadow chancellor John McDonnell issued a robust statement: "The prime minister should lead by example and come out and set the record straight on his own tax affairs – we need full and total transparency."
The PM happened to be in Birmingham that afternoon for a Q&A with workers on the EU referendum. But he couldn't avoid questions from journalists. Sky News political editor Faisal Islam picked his words carefully, saying:
The leader of the opposition has called for an investigation into your tax affairs for your own interests. Can you clarify for the record that you and your family have not derived any benefit in the past and will not in the future from the offshore Blairmore Holdings fund mentioned in the Panama Papers?
Cameron seemed prepared for the question. He replied:
In terms of my own financial affairs, I own no shares. I have a salary as prime minister and I have some savings, which I get some interest from and I have a house, which we used to live in, which we now let out while we are living in Downing Street and that's all I have. I have no shares, no offshore trusts, no offshore funds, nothing like that. And, so that, I think, is a very clear description.
But there was no answer to Islam's question about whether the PM and his family had benefited in the past or could do in the future.
After the press conference, Downing Street emailed lobby journalists with a briefing note "relating to what this government has done to tackle tax avoidance/evasion". It began: "We have led the way on tackling tax evasion and tax avoidance, bringing in more than £2 billion from offshore tax evaders since 2010 with action both at home and abroad."
But that didn't seem to do the trick and the prime minister's team were still fending off questions. So later on, just before 5pm, another email from Downing Street landed in reporters' inboxes:
To be clear, the prime minister, his wife and their children do not benefit from any offshore funds. The prime minister owns no shares. As has been previously reported, Mrs Cameron owns a small number of shares connected to her father's land, which she declares on her tax return.
Wednesday 6 April
If Downing Street hoped the headlines would disappear on Wednesday morning, they were wrong. The media sensed blood and demanded answers on Cameron's tax affairs.
Chancellor George Osborne was asked whether he had benefited from offshore funds as he toured a factory. He dodged the question, saying simply that "all of our interests as ministers and MPs are declared in the register of members' interests".
That afternoon Number 10 put out a new statement, its most explicit yet:
There are no offshore funds/trusts which the PM, Mrs Cameron or their children will benefit from in future.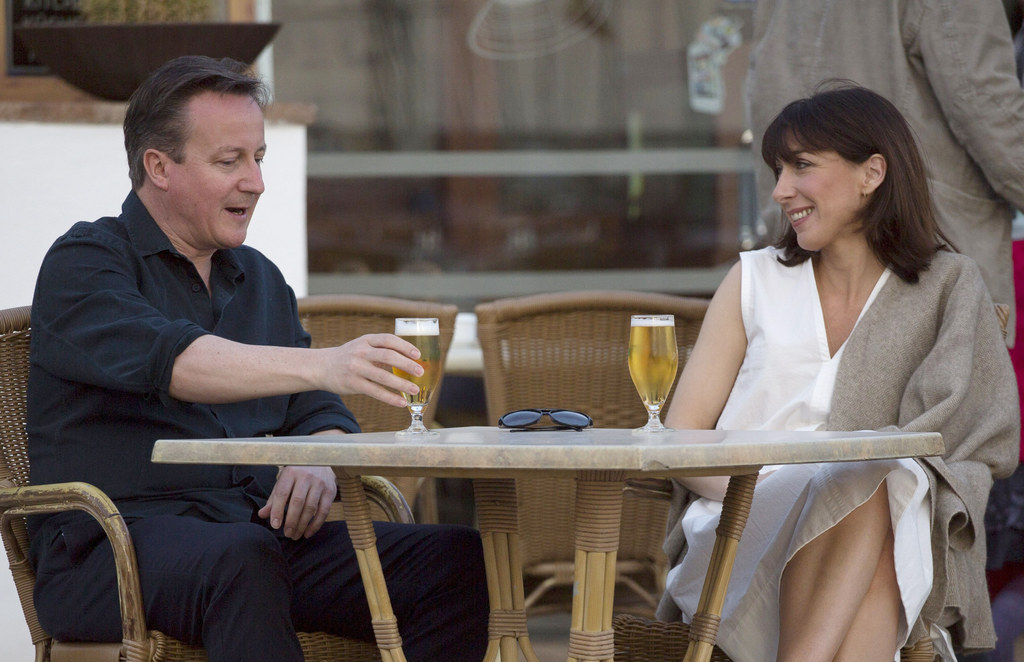 Thursday 7 April
Cameron was off on his EU referendum roadshow again, this time taking questions from students at Exeter University. He refused to take questions from journalists.
But one student told him: "I am very interested in what the collective EU states could do to combat tax avoidance – something you have personal experience of." The PM replied that he had made tax and transparency "the number one issue" at international summits but went no further.
Hours later, Cameron attempted to shut down the debate about his own tax affairs once and for all. In a bombshell interview with ITV political editor Robert Peston at 6.30pm, he admitted:
Of course I did own stocks and shares in the past, quite naturally because my father was a stockbroker. I sold them all in 2010, because if I was going to become prime minister I didn't want anyone to say you have other agendas, vested interests. Samantha and I had a joint account. We owned 5,000 units in Blairmore Investment Trust, which we sold in January 2010. That was worth something like £30,000.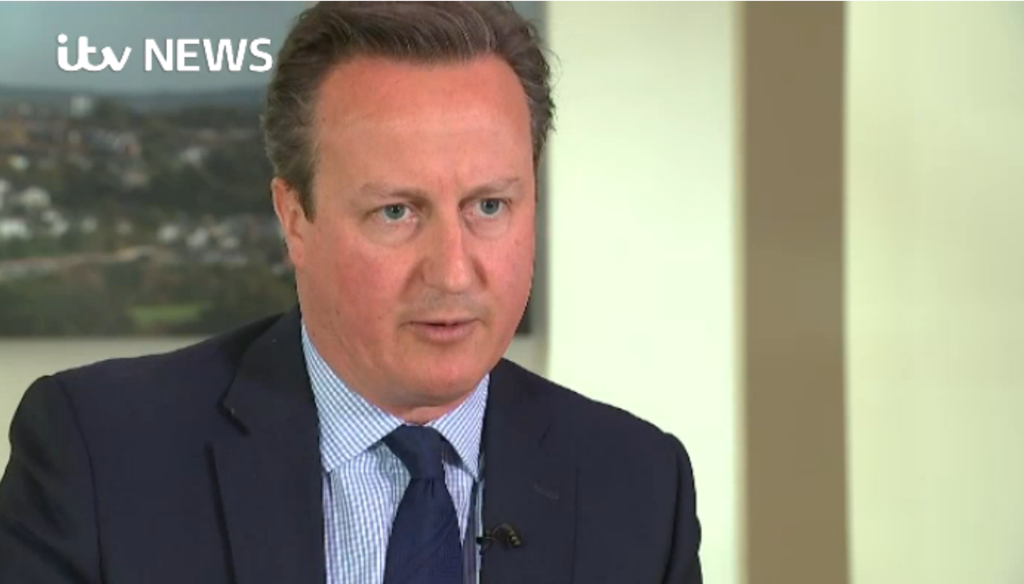 But is that the end of it? Not likely.
Number 10 is preparing itself for a rough ride on Monday when MPs return from recess. Leader Jeremy Corbyn said on Friday night: "The prime minister has lost the trust of the British people. He must now give a full account of all his private financial dealings and make a statement to parliament next week."
Labour MP John Mann has also asked the Commons standards commissioner to investigate why the PM's stake in Blairmore wasn't disclosed in the register of MPs' financial interests.
The PM clearly hates personal questions and despises newspapers that appear to denigrate the reputation of his late father. Tory minister Nick Boles was dispatched to Radio 4's flagship Today programme on Friday morning to underline Cameron's "natural human instinct to rally round his father".
But Labour is ready for a fight and the press aren't done yet. Cameron is gearing up for another nightmare week.