"Taking back control" has become the chameleon of political slogans. Once the catchphrase of the Leave campaign, pledging to wrestle back power for Britain from the EU, it has been seized on by Remainers to indicate parliament taking control from the government ever since Theresa May's defeat on a key Brexit vote.

And it isn't just about Brexit; control appears to be seeping from the front bench towards the opposition and back benches. With no working majority in the House of Commons, May's governing party is rarely taking chances. Damaging opposition motions are being passed in parliament without a fight, desperate discussions over controversial amendments are being held with rebels behind closed doors, and plans for ambitious domestic legislation are being dropped to make way for more backbench-led debates.
Yet, although exaggerated by the hung parliament, this power shift is no new phenomenon. BuzzFeed News has analysed parliamentary data to examine how the balance of power in the House of Commons has changed in recent years, and looked at what more can be done to give those outside the government a bigger voice. From the soaring numbers of urgent questions to the increasing impact of select committees, this is how backbenchers are taking back control.
John Bercow was first elected Commons Speaker in 2009 after pledging to give backbenchers more opportunity to hold the government to account. Few can say he has not lived up to his word. Almost immediately, he started granting urgent questions (UQs) far more frequently – allowing MPs to summon ministers to the despatch box to answer questions on an urgent matter the same day, rather than waiting for the government to deliver a statement on their own terms.
Analysis of annual parliamentary records by BuzzFeed News shows how the number of UQs has soared over the past decade. There were 73 UQs granted in 2016–17 (equivalent to 43 hours), compared to just nine (totalling six hours) in 2006–07, when Michael Martin was Speaker.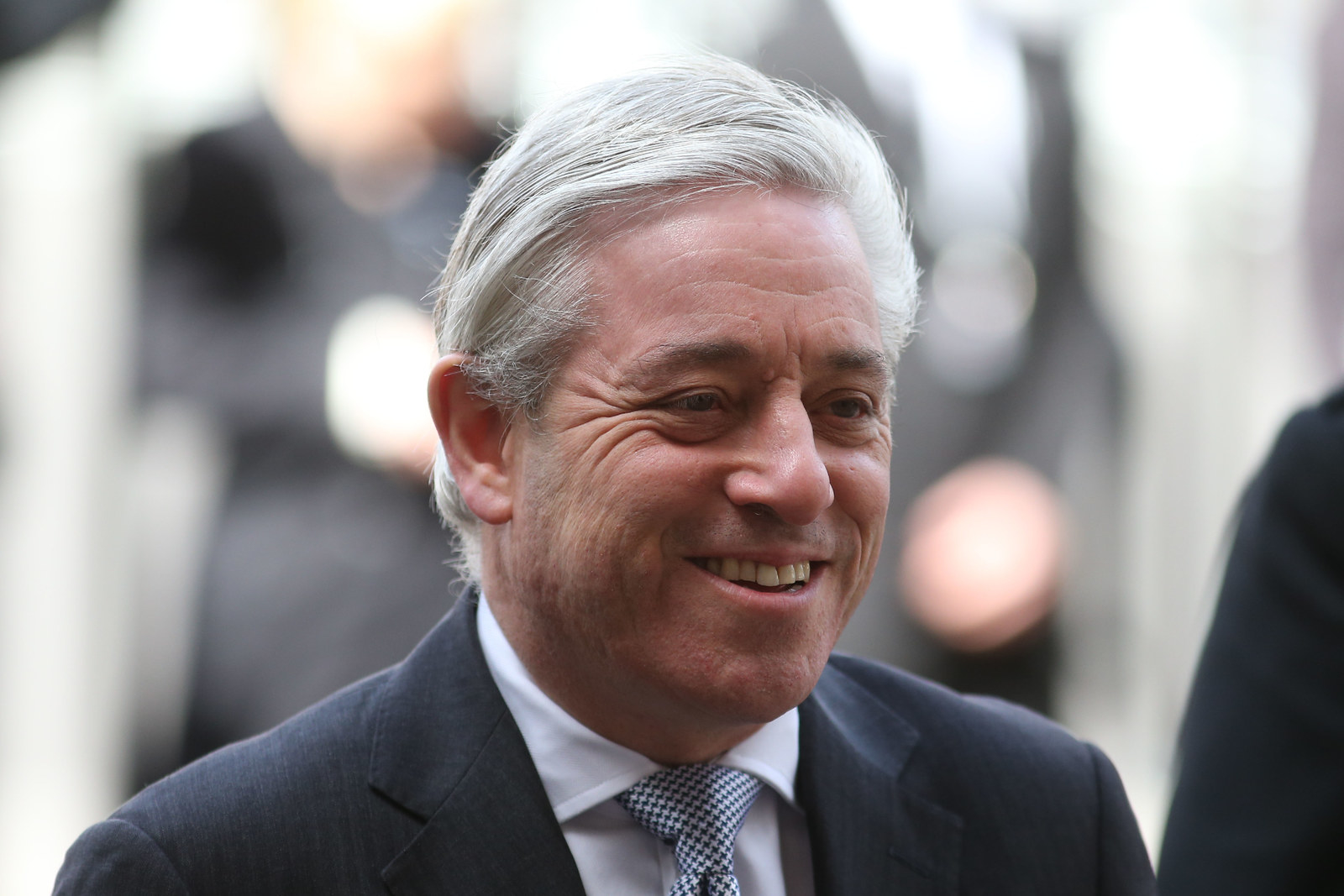 Despite the rise in UQs, the number of government statements has remained fairly steady over the years, showing that minsters are now being challenged more often than the government is making parliamentary statements. Indeed, Bercow believes this has changed the way ministers operate, saying earlier this year that "the revival of the UQ has led to ministers volunteering statements they might otherwise have sought to avoid because of the inconvenience".

Chris Applegate / BuzzFeed News
Rolling average of urgent questions and government statements between 2005 and 2017.
Hannah White from the Institute of Government think tank says Bercow's influence in building backbenchers' power cannot be overestimated. "John Bercow has allowed more urgent questions both to make parliament more topical and to hold ministers to account," she says.
"He wants parliament to be discussing the issue of the day because he has an eye on public perceptions. You could have had a Speaker who decided to stick to the status quo, but this has been a determined effort to shake things up."

And it's not just UQs. Prime Minister's Questions has become notably longer in recent years; while the weekly session lasted a strict half an hour during Martin's tenure, it regularly runs to 45 minutes now under Bercow to allow more backbenchers to get their questions in.
Philip Cowley, a politics professor at Queen Mary University of London, agrees that Bercow's "influence has been significant, and he goes out of his way to rebalance power".
But he believes the shift in parliamentary power had in fact been going on for decades before Bercow's arrival. "It's definitely true that recent changes have enhanced the power of the back benches, but in reality this has been going for a long time," he says. "Parliament was relatively weak in the immediate postwar period but since the '70s has become increasingly more assertive."
Chris Applegate / BuzzFeed News
How time has been divided between UQs and statements between 2005 and 2017.
Assertive backbenchers are just what May could do without as she struggles to get vital legislation passed on Brexit. The EU withdrawal bill, which aims to put EU law into British law before exit day, suffered long delays in reaching its detailed committee stage in the Commons.
That's because the minority government couldn't risk dealing with so many controversial amendments on the floor of the House – Conservative whips needed to try to talk round pro-European Tory rebels in advance to avoid any humiliating defeats.
Even when the committee stage did finally reach the Commons, the government was still climbing down on certain plans – such as the extent of so-called Henry VIII powers – to avoid a rebellion. In the end, its tiny working majority with the Democratic Unionist Party was no match for a group of Tory backbenchers determined to give parliament a "meaningful vote" on Brexit and put it into law.
In fact, apart from the EU withdrawal bill and measures from November's Budget, there has been very little actual legislation going though parliament since the June snap election. The PM was forced to abandon some of her key pledges – including an overhaul of social care and new grammar schools – after falling short of a majority, which has seen much of the Commons timetable fall into the hands of the opposition and backbenchers.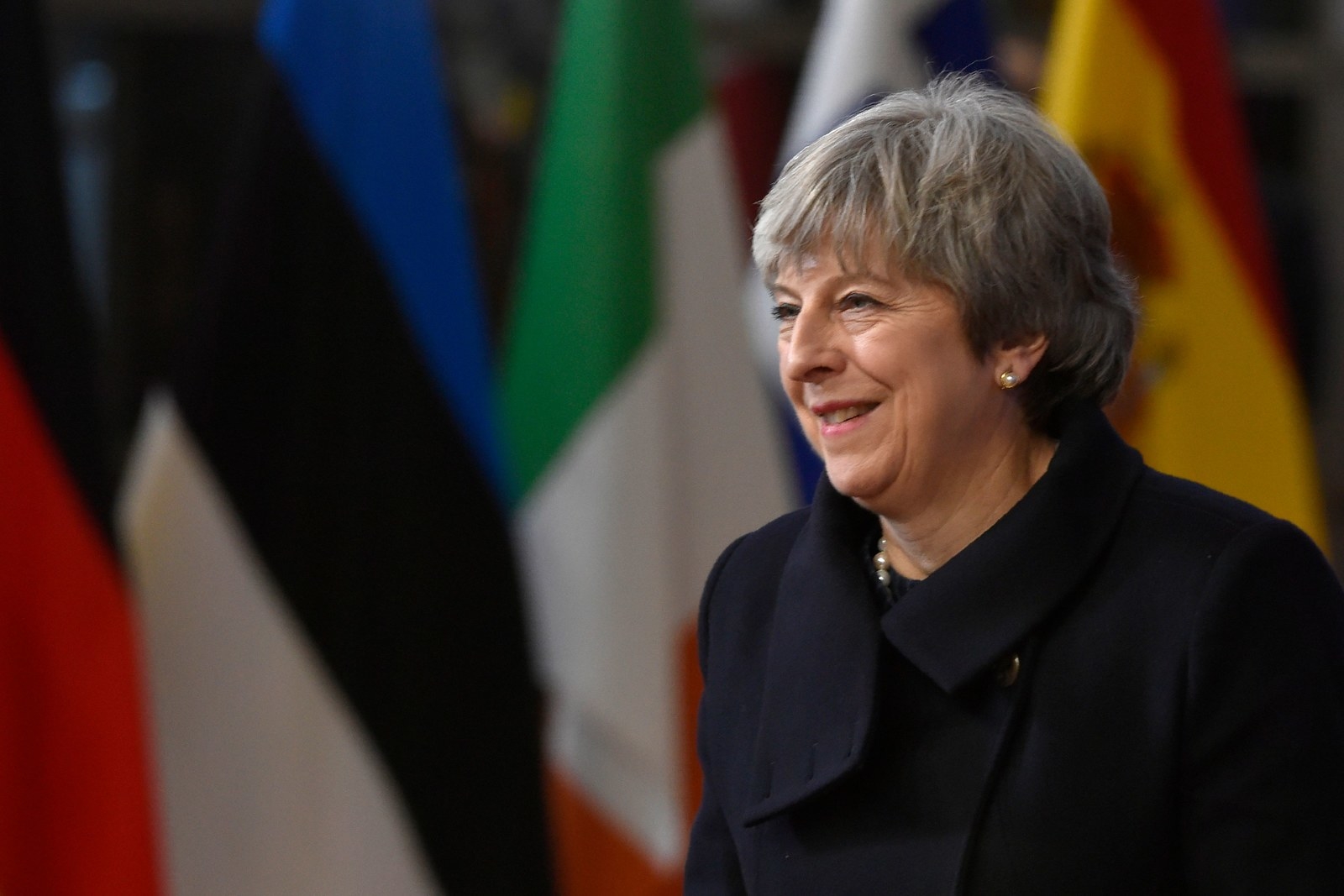 "Since the general election, the government has looked to us to fill parliamentary time," says Labour MP Ian Mearns. He is chair of the backbench business committee, which was set up in 2010 to allow MPs to table their own topics for debate in both the Commons chamber and Westminster Hall.

"It just seems as though the government know they've got a legislative programme they can't escape from – EU and finance – but it looks like we'll have a parliamentary session very light on anything else," he says.
Mearns, who has been MP for Gateshead since 2010, reckons there has been a noticeable shift in power in recent years. "I wouldn't go over the top here, the executive still has control over the legislature, but I think there's been a shift in terms of the power of backbenchers to hold ministers to account," he says.
Chris Applegate / BuzzFeed News
The state of the parties: The Conservatives are the biggest party but they have no working majority. They are followed by Labour, the Scottish National Party, the Liberal Democrats, the Democratic Unionist Party, independents, Plaid Cymru, the Greens, the Speaker, and Sinn Féin (who don't take their seats).
It wasn't supposed to be like this: May called a snap election when the Tories were riding high in the polls and was expected to win dozens more seats. Instead, her lacklustre campaign and a surge in support for Labour's Jeremy Corbyn saw the Tories lose their majority and subsequently appeal to the Democratic Unionists to back them in confidence votes and in the budget.

It means the government no longer has the numbers to ensure it can win other votes, such as opposition day motions. These have long been used by nongovernment parties to hold ministers to account; they aren't binding, so they don't change policy in themselves, but they are usually highly critical of government.
There are 20 for debate each parliamentary session – 17 for Labour and three for the SNP – and they have ranged from calling on government to give NHS workers a pay rise to demanding a pause in the rollout of universal credit.
In the past, opposition day debates have invariably led to a vote, which means each MP's stance is recorded in Hansard. But without a formal vote, it is impossible for Labour to point to all the Tories who have, for example, opposed a pay rise for nurses. This is just how the Conservative whips like it.
Then Labour started playing the government at its own game. If the Tories could be relied upon to roll over and allow opposition motions to pass, Labour needed to figure out a way to force them to deal with the consequences.
In a stroke of ingenuity, the party's whips and shadow Brexit secretary Keir Starmer deployed an arcane parliamentary procedure known as a "humble address" during an opposition day debate in November to force the government to release what they hoped would be assessments into the likely impact of Brexit on the UK economy.
Rarely used, this procedure allows parliament to petition the monarch, and by extension the government, to order certain documents to be produced. It soon dawned on the government whips that they weren't going to be able to shrug off that opposition day motion quite so easily.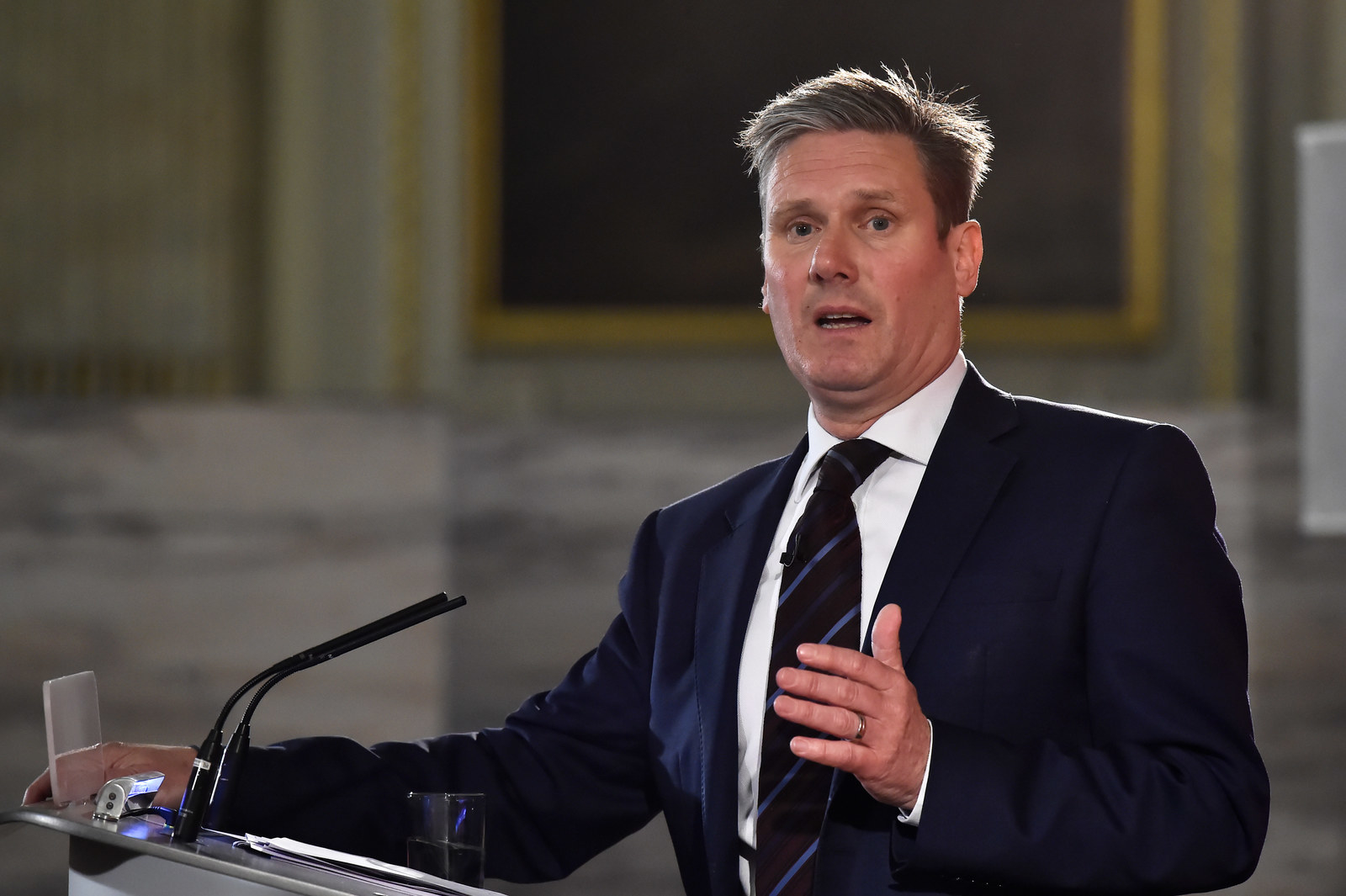 One Tory MP desperately approached Starmer during the debate, urging him to drop it, according to insiders in the chamber. But the motion went ahead, the Commons agreed it without a vote as expected, and that kickstarted a chain of events that did indeed end up delivering the papers to opposition MPs – embarrassing the government in the process.

For many MPs, the government's shift in attitude towards opposition day motions has revealed just how feeble its position in parliament has become. Tory MPs are now routinely under a three-line whip to abstain – effectively ordered to sit on their hands – allowing the motions to be approved without a vote.

But this has caused serious consternation; some Tories are privately furious at the message it sends out, about the weakness of the government to stand up to the opposition on matters of principle. Others warn that the government is making a mockery of parliament.

"It's bizarre, it's unprecedented," says Mearns. "I think they [the government] will live to regret it, I really do think so. We're taught all of our lives to respect the integrity of parliament."
Cowley has long studied the balance of power in Westminster. An academic paper he cowrote with Meg Russell from University College London in 2015 describes a clear "trend toward increasing independence" among backbenchers.
In the first four postwar parliaments, just 10% of divisions (votes in which MPs are divided into ayes and noes) saw government backbenchers vote against the whip – "and during two sessions in the 1950s, not even one such revolt occurred".

Rebellions increased during the 1970s, dropped slightly during the Tory premierships of Margaret Thatcher and John Major, then rose "significantly" after the 1997 election of Labour's Tony Blair. There were government rebellions in 28% of divisions in 2005-2010, and in 39% of divisions under the Tory-Liberal Democrat coalition between 2010-2014.
"There is no one thing driving this change," Cowley says. "Some people get obsessed about social media – which has certainly increased the visibility of MPs – but the direction of travel was already clear way before anyone anyone knew what Twitter was. You have seen a more assertive, less compliant type of MP being elected for multiple elections now."
Indeed, actions by an assertive committee of MPs led to sweeping changes to parliament in 2010. These "Wright reforms" – led by then Labour MP Tony Wright – reflected growing concern about the unbalanced relationship between government and parliament after more than a decade of Labour in power, and fears that executives with large majorities were simply railroading legislation through the Commons.
The backbench business committee is one product of these reforms, allowing MPs for the first time to schedule their own backbench debates. The other key reform is the election, by secret ballot, of select committee chairs. In the past, party whips were able to influence these appointments behind the scenes – undermining the committees' role to scrutinise government policy and hold ministers to account.
There is no doubt the authority and public prominence of select committees has increased as a result, with some MPs choosing to run as chair of the most influential committees rather than seeking ministerial office. And while recommendations from committees can – and do – lead to changes in the law, it is their influence behind the scenes that is arguably more important. One government official told Cowley that when considering policy in the first place, "you've always got to think, how would I explain that to the committee?"
Another key Wright reform was ensuring that official government petitions (quaintly known as e-petitions) securing more than 100,000 signatures would be eligible for debate by MPs. That doesn't mean a change in policy, but it does mean that a minister has to stand up and answer questions about a topic that many voters feel strongly about. In December, for example, MPs debated the slave auctioning of African migrants in Libya, after a petition calling on the UK government to put pressure on Libya was signed by over 265,000 people.
But there are still some proposed reforms that are yet to be implemented, thanks to the stubbornness of party managers on both sides. Wright's group recommended a new House business committee that would give backbenchers a far bigger say in the Commons timetable, including when debates are held and – crucially – how long parliament is given to debate key legislation.
The move would see the backbench business committee join with representatives of government and the opposition to come up with a draft agenda for the week ahead. That agenda would then need to be agreed in a vote by MPs.
In a major speech in October, Bercow lamented the failure of parliament to set this up. "Especially in the context of a House with no single party majority, the notion of a House business committee is entirely reasonable," he told the Hansard Society. "It would be open, democratic and transparent – features which, with the best will in the world, cannot be claimed for the underworld that is the 'usual channels'."
It is these "usual channels" that are blocking the way, however. The government doesn't want to give up its power in timetabling bills, and the opposition is hoping to replace it in power soon so doesn't fancy it either. White says: "No government wants to have to decide its agenda in the House by consultation."
Bercow also called for MPs to decide when parliament needed to be recalled during recess for emergency debates. At the moment that is in the hands of the government, but Bercow suggested that parliament itself should make that decision. As with UQs, he believes that if the threat is there that MPs can force ministers back to the House in mid-August, the government might just "jump before it was pushed" and offer a recall itself.
Private members' bills (PMBs) also face a shake-up, to make sure parliament can occasionally generate laws of its own and not just scrutinise the government's plans. These bills allow MPs and peers to come up with their own proposals – but there is such limited time for them on Fridays that it is very rare for any to become law. In fact many are "talked out" by filibustering MPs, never to be seen again.
The Commons procedure committee, chaired by Tory MP Charles Walker, has come up with some ambitious proposals for reform. PMBs would be renamed "backbench bills" and several would be selected by the backbench business committee as priority for debate. To cut down on filibustering, for the first seven sitting Fridays of a session, a debate on a bill that has lasted the whole day would end with a vote.
So far, though, MPs have been reluctant to put this into practice. Cowley says: "An overhaul of private members' bills would be a big move. At the moment it's very difficult for MPs to make new laws, as opposed just to responding to what government proposes – increasing their ability to to make legislation would significantly alter the balance of power."
Whatever is decided for the future, the balance between parliament and government has never been so exposed as it is during the Brexit process, as tensions run high as to whether the executive or backbenchers should have a bigger say in the most divisive issue facing the nation. "Taking back control" has never been so relevant.