These Domestic Abuse Survivors Are Angry About The Way Banks Have Treated Them
"I was so desperate and nobody would listen to me. And I could see what he was doing and I knew what he was doing, and nobody believed me."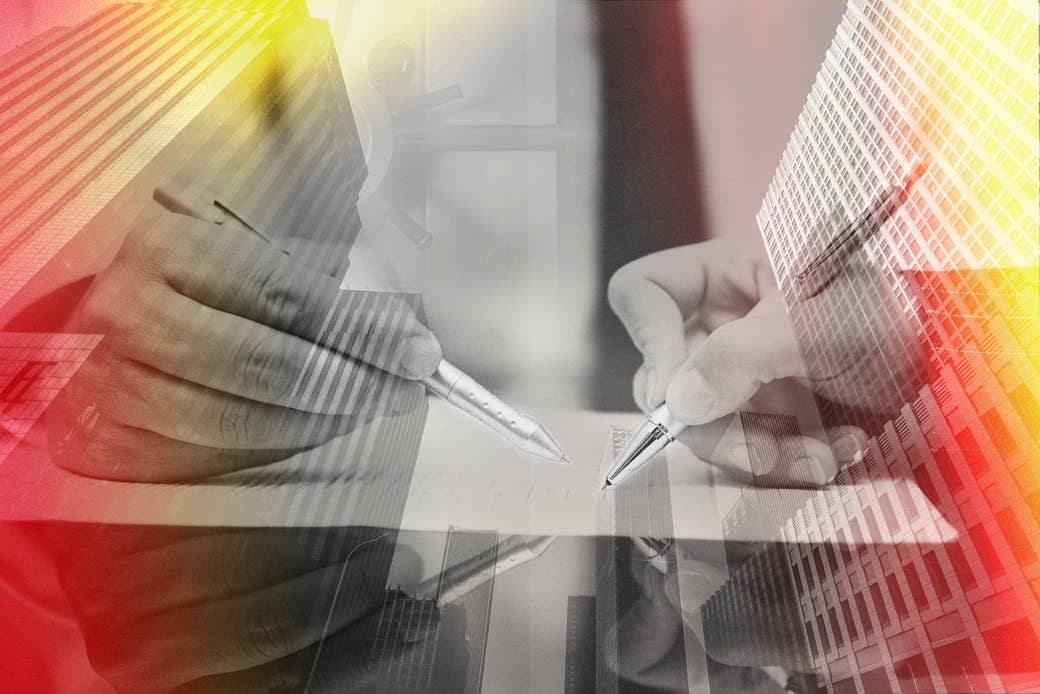 After five long years of domestic abuse, Alicia finally escaped her husband – but the psychological ordeal was far from over. She knew he would immediately start draining their joint account, so she told their building society they needed to close it.

But the building society would not do so without both signatures, prompting a three-year bureaucratic nightmare that saw overdraft charges mount up and her abuser ultimately declare himself bankrupt – landing her with debts she struggled to pay.
"In the end they passed it to a debt collector which was very frightening," she tells BuzzFeed News. "I was so desperate and nobody would listen to me. And I could see what he was doing, and I knew what he was doing, and nobody believed me."
Alicia*, who spoke to us on condition of anonymity, is one of a number of women who have come forward with their story after the treatment of domestic abuse survivors by banks was exposed at Prime Minister's Questions last month.
There were gasps of horror in the Commons as Lisa Cameron, SNP MP for East Kilbride, told how a constituent who had been repeatedly raped and beaten by her ex-husband was ordered to attend a bank with him in order to close their joint account.
Cameron has joined with campaigners to demand more protection in the upcoming domestic abuse bill for survivors who suffer financial abuse. A government consultation on the bill is expected to be launched by the end of the month.
While a new criminal offence of "controlling or coercive behaviour in an intimate or family relationship" was created in 2015, this bill could create a new statutory definition of domestic abuse – which campaigners hope will include economic abuse – and set official guidelines for banks on how to deal with it.
Nicola Sharp-Jeffs, the founder and director of charity Surviving Economic Abuse, says: "It is actually a common problem that women face when they are breaking up with their partner. The bank's policy is generally that either both parties have to come to the bank or both parties have to agree.

"[But] if someone has reported this as something that's happening to them, by asking them to come in together to close the account, actually they are basically colluding with the perpetrator because they are then part of the power dynamic."
In an analysis of prosecutions under the new "controlling or coercive behaviour" law last year, Sharp-Jeffs found that 60% involved economic abuse. This is wider than financial abuse – which focuses on money – because it involves perpetrators restricting access to other resources including housing, food, transport, and mobile phones.
Alicia describes how she was emotionally abused by her husband for years before she gathered the courage to leave him; he was verbally aggressive, would often prevent her from leaving the room, and restricted her from sitting down soon after she had a baby, forcing her to stand for hours on end.
After she left him, she wrote to her building society explaining the situation and asked it to close down the joint account. "They said, 'We can't do that without both signatures,'" she says. "I said, 'Well, I don't live with him any more, I'm certainly not able to speak with him, so you will need to contact him.'
"It was such a faff to even get them to initiate sending a letter to him. I think part of the reason for that is they make charges on the overdraft fee, so it's almost their vested interest to keep an overdraft ticking along.
"As time went on, he kept taking money out and it was right there at the top of the overdraft limit. I kept saying to them, 'You really need to shut the account down. You can see the card being used is his and not mine.' But nothing was done.
"So as it went on, it went over the overdraft limit and we were then being charged. I said I can't afford this, and then within a very short space of time he went bankrupt and they contacted me to say, 'The account is no longer in his name, it's in yours, with all the debts, and we want that money from you.'"
The building society had ignored Alicia's warnings for over two years – despite her producing a psychiatric report, carried out as part of a separate family court action, that showed she had been subjected to domestic violence.

In the end she was able to reach a settlement with a debt collector. "The money came out of my tax credits and it's me that's got the negative credit rating," she says.
Ultimately, she wants to see banks and building societies taking victims seriously. "I think women should be able to ring and say, 'This is what's happening to me. What are we going to do together to protect me from my abuser? Because now he's targeting my finances,'" she says.
"You're told that when you have money problems the best thing you can do is keep in touch with your bank, with your mortgage lender, and work with them. Well, I did that in both instances and I still came out with the problems I had."
Another reader, Kate*, says she suffered a similar experience with her ex-husband. "I could not close the account without him there, although he insisted I could," she says.
"I tried three or four times in person and on the phone, even ending up in tears with them. I wrote to the bank and told them the situation and got no acknowledgement.
"Eventually my ex accused me yet again of being useless as I'd failed to carry out the simple task of closing a bank account. He went to the branch himself to do it and was told the same thing. That too became my fault for choosing that bank for our joint account originally. That's the reality of emotional abuse."
In the end, Kate felt she had no choice but to go to the bank with him. "I hated every second of the time I had to spend in that queue at the branch with him," she says. "He behaved in a derogatory way to bank staff and reacted to me as if I were his financial skivvy. I felt everyone was staring. I just wanted the ground to open up and swallow me."
Other women have spoken about how they also felt pressured to go to the bank with their abusive ex-partners. Samantha* describes the experience as a "really difficult day" where her abuser repeatedly told her she was a failure and that nobody else would ever want her. She said it was "exhausting, stressful, and hard".
Sharp-Jeffs says the distress caused in such a situation cannot be overestimated. "It works on two levels, really – the emotional distress but also the practical distress," she says.
"There's the distress that the perpetrator is able to continue exerting that control over them, but also the linked problem with this is quite often the perpetrator will run up bills, use the credit card attached with the bank account, so they're also financially liable for the perpetrator's actions – and that causes actual financial harm."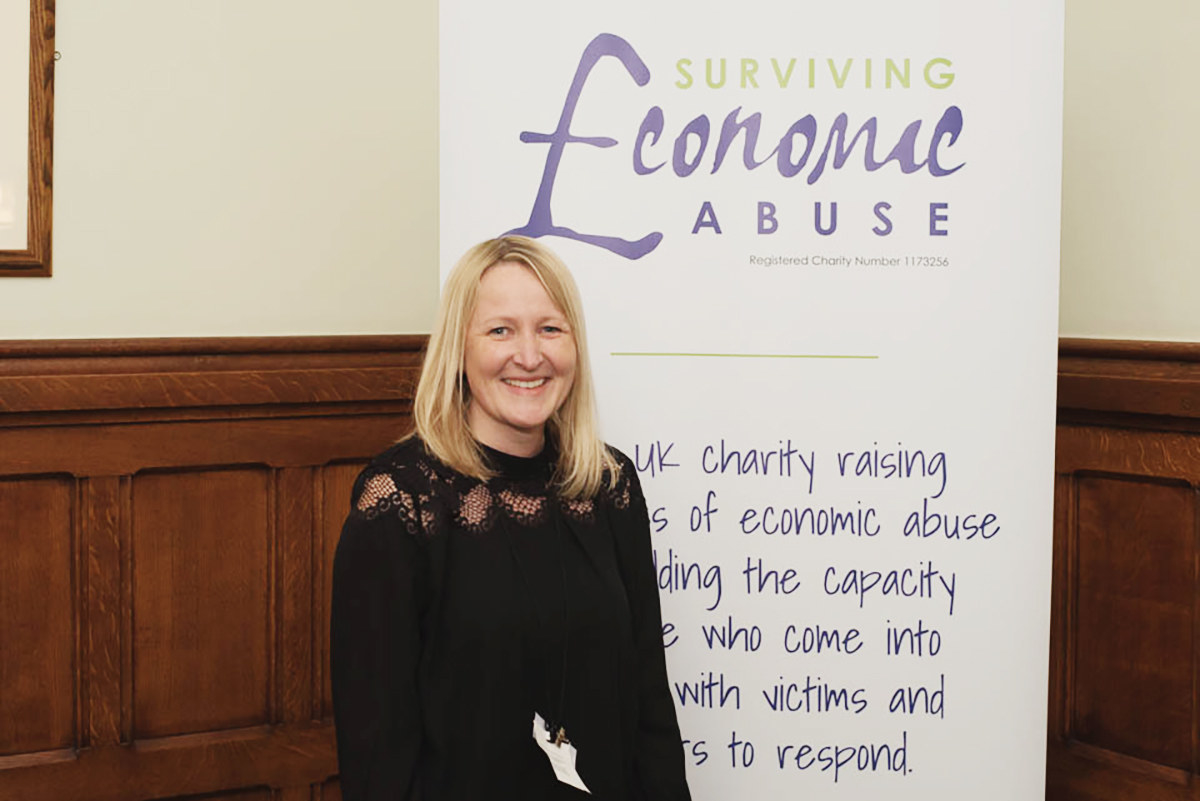 Sharp-Jeffs wants to see a code of practice for banks on how they should respond to domestic abuse because at the moment the response is "very inconsistent – not only based on the bank, but what branch you go to and potentially who the bank manager is and how understanding they are".
And she says training for frontline staff is key. "I think policies are great but, unless you have the training to back them up so that people understand them, they do have limited value," she says.
Banks should also know where to refer victims for further support because economic abuse is likely happening elsewhere, with the mortgage or car payments, for example. "This doesn't happen on its own – there will be at least emotional, if not physical or sexual abuse too," she adds.
Cameron says that since raising the issue at PMQs last month, she has been "absolutely inundated by women who have gone through similar situations".
"Whilst it's empowering to see survivors feeling able to share their experiences, it's brought home how widespread financial abuse really is," she says.
"Whilst policies and frontline services have focused rightly upon safeguarding victims from immediate harm, the time has come to research and develop responses to financial control, which often keeps women trapped within a cycle of abuse."
She will be meeting with ministers in a few weeks' time to push for action.
Katie Ghose, chief executive of charity Women's Aid, says financial abuse is "rarely talked about" yet "can have truly devastating consequences".
"Survivors of domestic abuse are often left without a home, with crippling debt and with a poor credit rating for years to come," she says. "It is unacceptable that some banks are failing to recognise financial abuse and that their policies can enable, rather than prevent, the abuse continuing."
UK Finance, which represents nearly 300 finance and banking firms, insisted the industry was changing. "Separating joint finances in cases where there has been domestic abuse can be complex and distressing, and we recognise victims may require additional support," a spokesperson said.
"That is why UK Finance is developing a new voluntary code of practice, working alongside government and consumer groups to establish how the industry can best assist victims and empower them to regain control of their finances."
A Home Office spokesperson said: "We will shortly be launching a consultation on a landmark domestic abuse bill to improve protection and support for victims, strengthen the focus on perpetrators, and recognise the life-long impact that domestic abuse has on children.
"We will be consulting on the wide range of barriers victims can face in both escaping and recovering from abuse to understand what more key industries such as the financial services can do to support victims and combat abuse."
* Names have been changed.