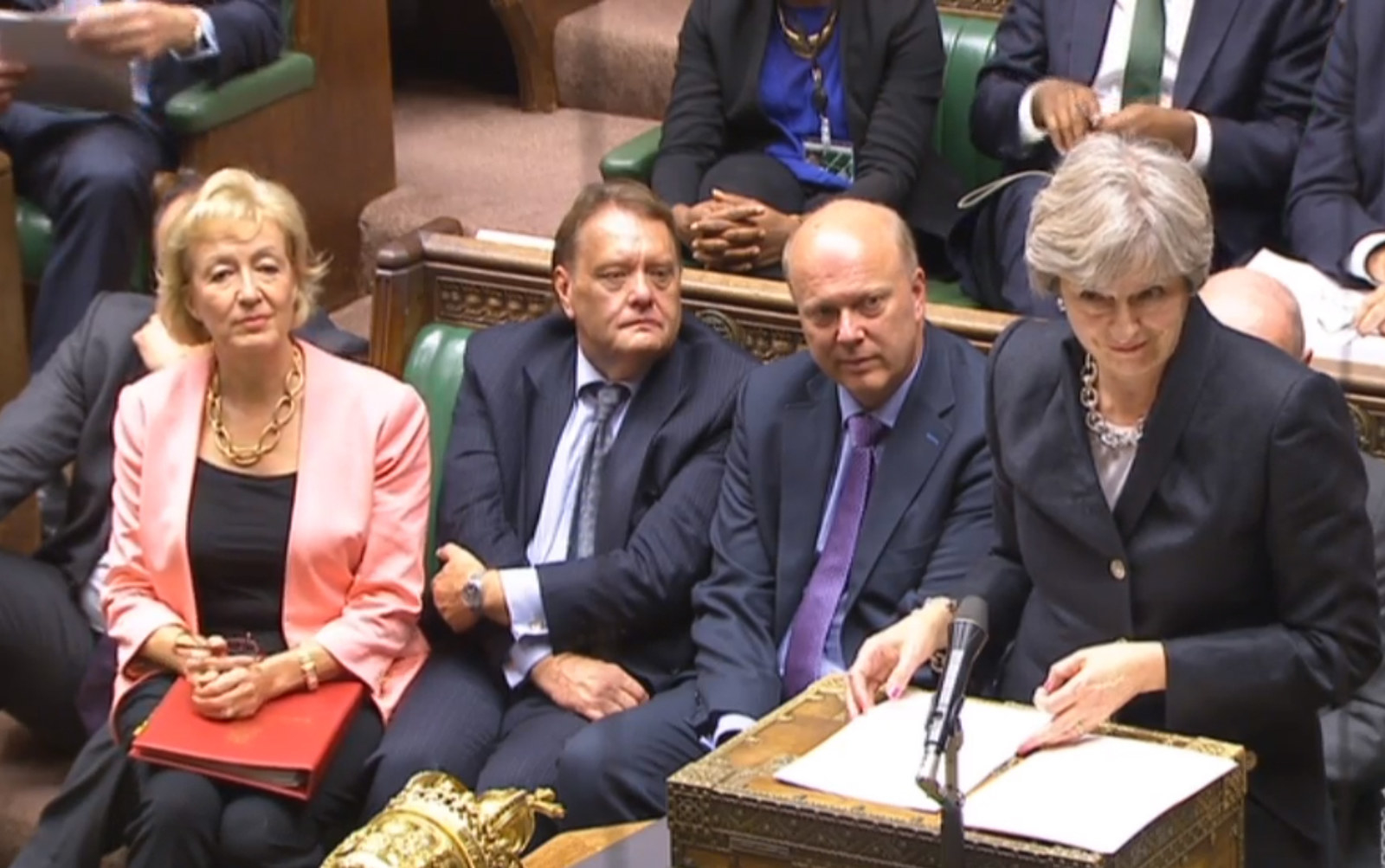 Theresa May has refused to say whether the government has received secret legal advice stating that Brexit could still be stopped before March 2019.

The prime minister came under pressure on Monday to comment on reports that the Article 50 notification could be withdrawn if MPs agree that a reversal of Brexit is in the national interest.
It comes after lawyer Jessica Simor QC, from Matrix chambers, declared she had been told by "two good sources" that the legal advice existed. She has written to May urging her to release the advice under the Freedom of Information Act.
Following an update on Brexit negotiations in the House of Commons, Labour MPs Pat McFadden, Chris Leslie, Ben Bradshaw, and Tulip Siddiq all pressed the PM on the issue.
May initially avoided addressing the apparent legal advice – and pointed instead to a Supreme Court ruling earlier this year that "was very clear that they operated on the basis that Article 50 would not be revoked".
But she eventually told McFadden: "I have to say of course we don't comment on legal advice that's been received."
And she later doubled down, telling Siddiq that it would simply be wrong to reverse Brexit: "The position is very clear – the British people voted in a referendum to leave the EU."
Leslie, a former shadow chancellor, told BuzzFeed News: "It might be inconvenient for the prime minister and it might go against government policy, but if she knows that legal advice says the Article 50 notice can be reversed she should stop dodging the question and be straight with Parliament on this.
"It could strengthen negotiations, stop the UK getting backed into a corner, and give us an option to keep the deal we've currently got. The public have a right to know."
In her statement, May insisted that her speech in Florence last month had brought a "new dynamic" to the Brexit talks between Britain and the EU and allowed them to progress more efficiently.
She reiterated that Britain would leave "full membership" of both the single market and customs union in March 2019 and said she wanted a "unique" deal with the EU that was not based on a Canada-style or European Economic Area-type agreement.
But she faced confusion and even anger from some MPs who asked her what the transition period – which she has said will be "around two years" – would look like.
She told ex-Labour leader Ed Miliband that the agreement during this period would "operate on the same rules and regulations" as the current deal.
And she accepted that this meant the European Court of Justice would still have a role in Britain's affairs after 2019, albeit on a temporary basis, to the dismay of many of her own Brexiteer MPs.
During May's address, the government published two white papers on its post-Brexit approach to trade and customs. The government said it is preparing contingency arrangements in case it can't reach a deal with the EU on customs arrangements. Under a "no deal" scenario, businesses would be subjected to checks and declarations that could slow down trade with European markets.