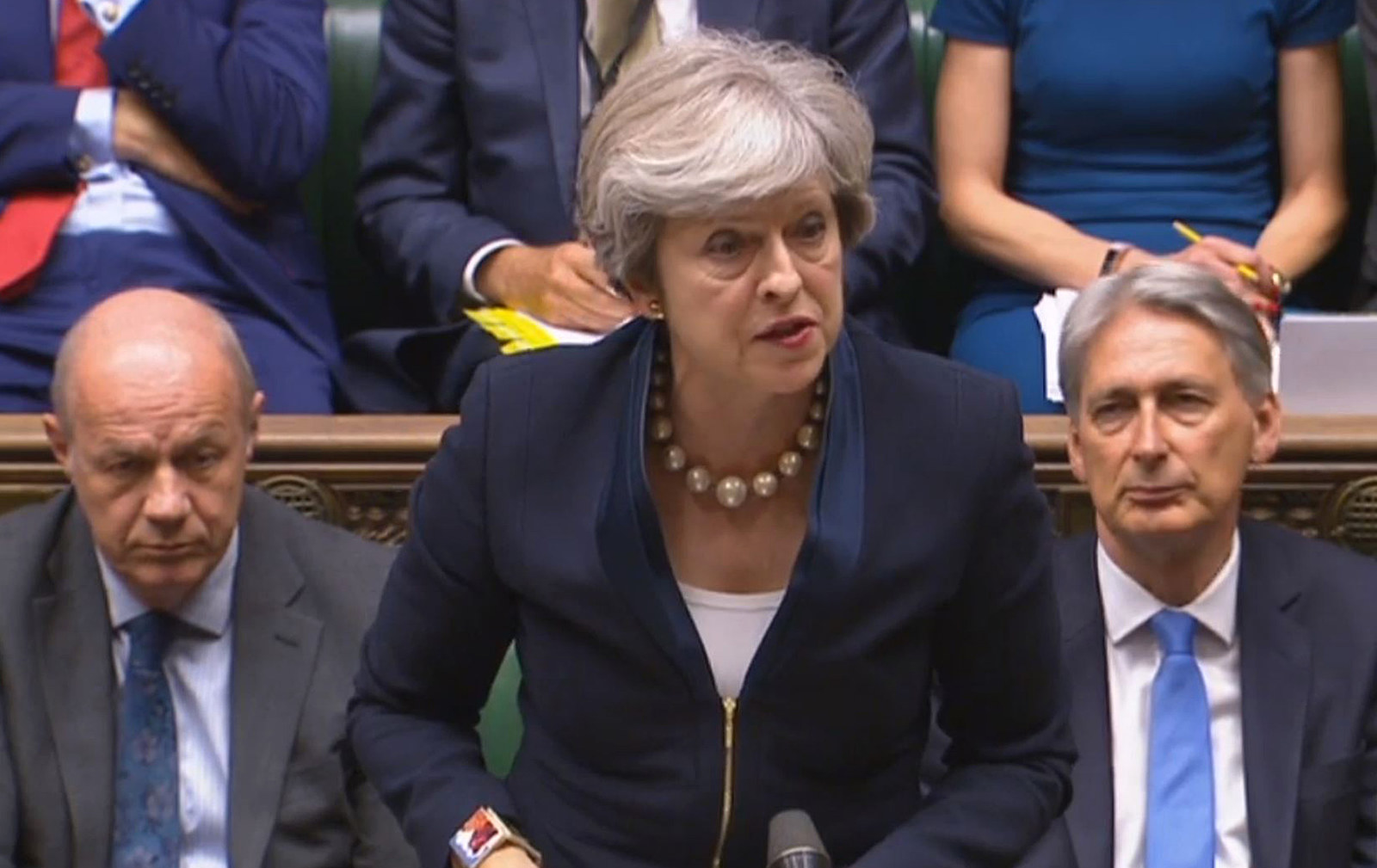 Theresa May has sparked a row by hitting out at Labour for demanding more money for "this, that, and the other" – after Jeremy Corbyn urged her to end the public sector pay cap.

The Labour leader pointed to a gathering of thousands of nurses outside parliament during Prime Minister's Questions, who were calling on the government to end the longstanding 1% cap on public sector pay.
Corbyn said: "Poor pay means experienced staff are leaving and fewer people are training to become nurses. There's already a shortage of 40,000 nurses across the UK.
"Will the prime minister please see sense and end the public sector pay cap and ensure our NHS staff are properly paid?"
May responded by praising the work of nurses, teachers, and other public sector staff and said a "framework" on pay for 2018-19 would be set out in the autumn.

But she added: "What we have seen from what he [Corbyn] does inside this house and outside this house is consistently stand up and ask for more money to spent on this, that, and the other.
"He asks consistently for more money to be spent. He can do that in opposition because he knows he doesn't have to pay for it.
"The problem with Labour is that they do it in government as well. And as a result of the decisions the Labour party took in government, we now have to pay more on debt interest than on NHS pay."
Her words prompted mutters from the Labour benches and an angry reaction from some on Twitter who accused her of dismissing nurses as "this, that, and the other".
But a source close to May insisted that was not what she meant.
"I think the PM there was referring to an endless list of unfunded spending commitments that Jeremy Corbyn has proposed, rather than specifically nurses," they said.
Asked whether nurses were "this", "that", or "the other", the Tory source replied: "They are none of the three."
Looks like there are no comments yet.
Be the first to comment!