Theresa May Says Donald Trump's Child Immigrant Policy Is "Wrong" But His UK Visit Is Still On
It's not clear if she will say that to his face.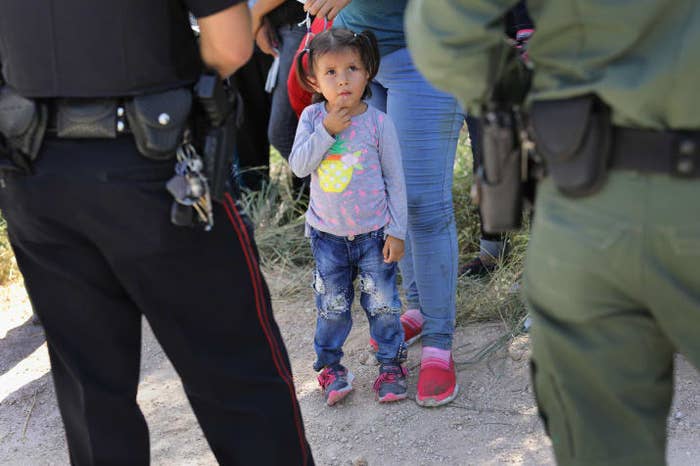 Theresa May has said Donald Trump's policy of separating child asylum-seekers from their parents is "wrong" and called images of children held in cages "deeply disturbing".
But the prime minister defended the US president's visit to Britain next month and said it was right to maintain the "special and long-standing relationship" between the two countries.
May came under mounting pressure on Wednesday to strongly condemn the US policy of separating children from their parents at the US–Mexico border, with some MPs calling on her to cancel Trump's visit.
While the visit on Friday 13 July is being dubbed a "working visit" rather than a state visit, Trump is expected to hold talks with May at her countryside residence, Chequers, and meet the Queen at Windsor Castle.
At prime minister's questions in the House of Commons, Labour MP Gavin Shuker was cheered as he said: "President Trump has locked up 2,000 little children in cages and is refusing to release them unless he's allowed to build a wall.
"He's quit the UN Human Rights Council, praised [North Korean leader] Kim Jong Un's treatment of his own people, turned away Muslims. What does this man have to do to have the invitation she has extended revoked?"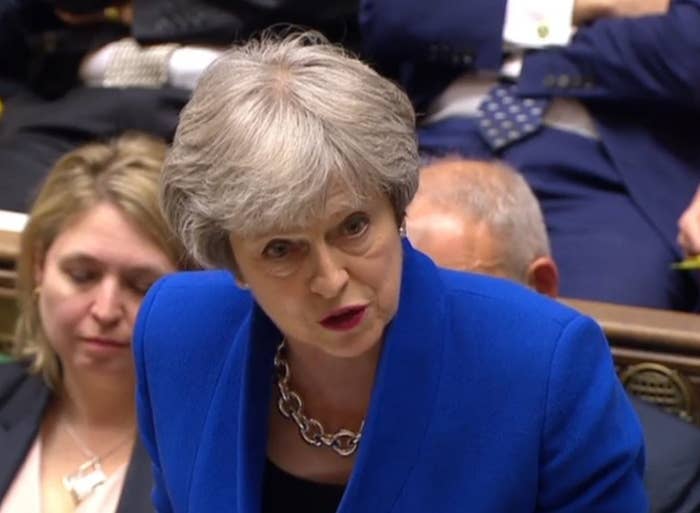 The PM insisted that "when we disagree with the US, we tell them so".

She said: "But we also have some key shared interests with the US – in the security and defence fields and in other areas as well – and it is right that we are able to sit down and discuss those with the president of a country with which we have had a longstanding, special relationship."
Number 10 was not able to say whether May would raise the child immigrant issue with Trump to his face. "I can't preempt precisely what the prime minister will or won't say," a government source said.
May told MPs: "The pictures of children being held in what appear to be cages are deeply disturbing. This is wrong; this is not something that we agree with.
"This is not the United Kingdom's approach. Indeed, when I was home secretary, I ended the routine detention of families with children."
The PM was answering a question from Scottish National Party leader Ian Blackford, who said her response was "disappointing" and "we should all be unreservedly condemning the actions of Donald Trump".
He added: "Of course, on the issue of immigration, while the US administration calls it a 'zero tolerance' policy, the prime minister calls it a hostile environment. We know this government detains children in detention centres here in the UK. The UK is the only EU country to detain people indefinitely."
Former Labour leader Ed Miliband also said it had been "a chilling week for those of us across this House who believe in values of tolerance and diversity".
Yvette Cooper, Labour chair of the home affairs committee, told BuzzFeed News: "Separating young children from their parents is utterly cruel, will have long consequences for those children's lives, and is a most appalling abuse of human rights.
"The idea that one of our greatest allies is putting children and teenagers in cages to sleep is truly barbaric and chilling. Dehumanising people in this way is abhorrent.
"The prime minister should tell President Trump that Britain abhors this policy, and that the United States must immediately uphold the rights of children and their families regardless of where they are from."
News moves fast. Keep up with the BuzzFeed News daily email!