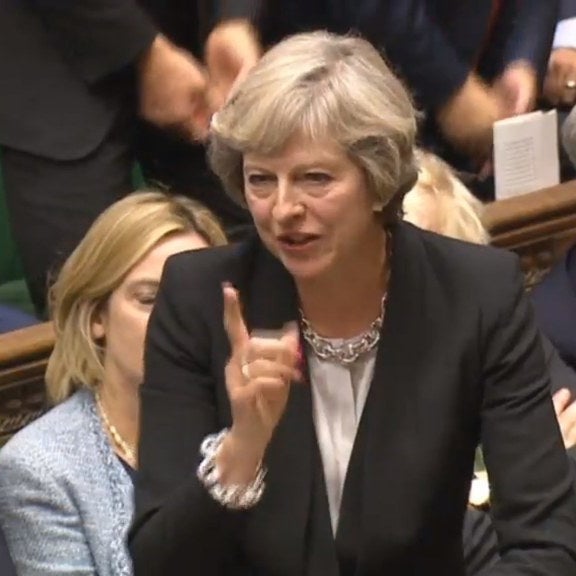 Both Theresa May and Jeremy Corbyn have refused to say whether Britain should stay in the European Union single market.
The prime minister ducked questions in the House of Commons over whether the UK will seek to remain part of the trading bloc when it leaves the EU.
And a source close to the Labour leader couldn't say whether Corbyn, a long-time Eurosceptic, wanted Britain to stay in it. His leadership rival, Owen Smith, seized on these comments, accusing him of "putting British jobs and investment at risk".
It comes after Brexit secretary David Davis suggested on Monday it was "very improbable" that Britain could stay in the single market – which allows EU countries to trade with each other without tariffs – if it wanted to keep "control of our borders".
He was soon slapped down by the PM's spokeswoman, who said he had been "setting out his opinion" and not expressing government policy.
At Prime Minister's Questions on Wednesday, the SNP's Angus Robertson asked May twice whether she wanted Britain to stay in the single market, telling her: "It really matters to our businesses and it really matters to our economy."
But May dodged the question both times. She said: "It would not be right for me or this government to give a running commentary on negotiations and it would not be right for us to prejudge those negotiations."
Meanwhile outside the chamber, a source close to Corbyn ducked questions on the same issue – sparking dismay among some Labour MPs.
Asked by journalists whether the Labour leader wanted Britain to remain a member of the single market, he said: "There's a question of what membership of the single market actually means, because it's often interpreted to mean the whole collection of treaties and directives around the four basic pillars of the EU in free trade, goods, services, labour, and so on.
"So there are aspects of that which Jeremy campaigned against in the referendum campaign about particular aspects of the existing treaties and directives which for example require or put pressure on the privatisation or deregulation of public services, state aid rules, and a whole number of other things.
"So in some interpretations of the single market, that's part of the whole package but what he has said is that Labour is supporting access to the single market in terms of goods and services. So it depends how you define the issue."
Pressed to answer simply whether Corbyn supported membership of the single market or not, the source added: "He's in favour of negotiating full access to the single market in goods and services but he's made clear – this is during the campaign before the decision was taken in the referendum – that there are important aspects of the existing architecture of the European Union that are damaging to working people, damaging to public services.
"And if Britain had voted to remain, he was pressing the case for reform of these things. So obviously he is in favour of negotiating a package which includes those continuing requirements."
The briefing was a far cry from the simple message given by shadow chancellor John McDonnell in a speech on 1 July when he said: "The damage that would be done to our economy by pulling out of the single market at this time could be substantial."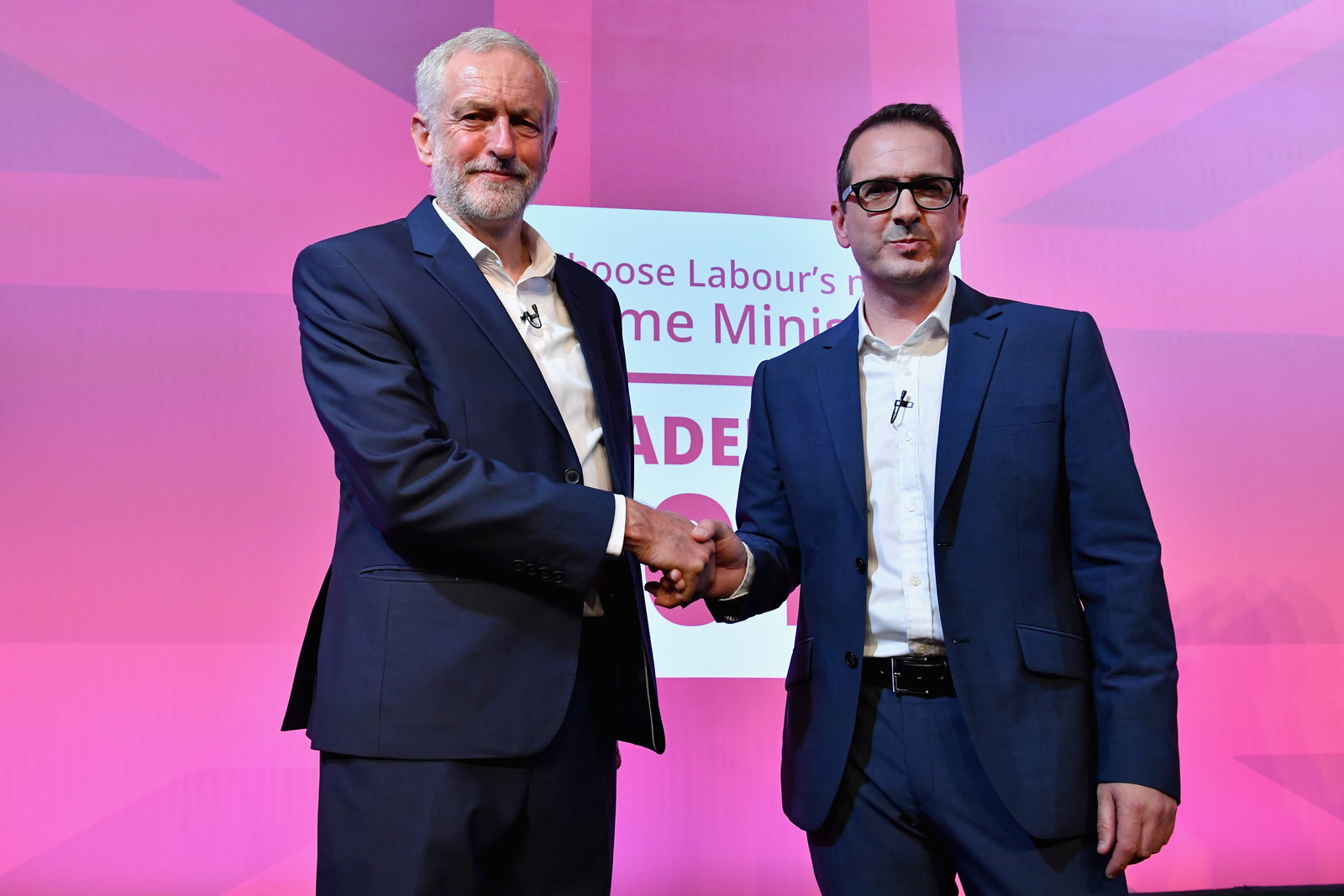 The comments from Team Corbyn angered a number of senior Labour figures.
In a statement, Smith said: "Tens of thousands of Labour members and trade unionists will be worried to hear that Jeremy Corbyn appears to agree with David Davis that our membership of the single market is not worth fighting for.
"I have been consistent in saying that trade with Europe is in our national economic interest. It brings jobs, growth and investment. Jeremy seems happy to accept Brexit at any cost – even if that means putting British jobs and investment at risk."
Ex-shadow business secretary Chuka Umunna said: "Labour should be fighting for Britain to stay in the single market, not turning a blind eye to its advantages. I hope our party clarifies its position in support of UK membership of the single market and continued close engagement with the EU."

Former minister Pat McFadden said the single market mattered to "jobs, trade, investment and prosperity". He insisted: "Any new deals will be more comprehensive if the UK has maximum access to European markets, which means membership of the single market."
And Scottish Labour leader Kezia Dugdale released a letter apparently distancing herself from the comments and supporting SNP leader Nicola Sturgeon's efforts to "make clear that Scotland remains open for business".