There Are Finally Plans To Make Sex Education In Schools Reflect Modern Life
Pupils would be taught about sexting and online porn under new plans to update sex education for the first time in 17 years. Maria Miller, chair of the Commons equalities committee, told BuzzFeed News it was about time.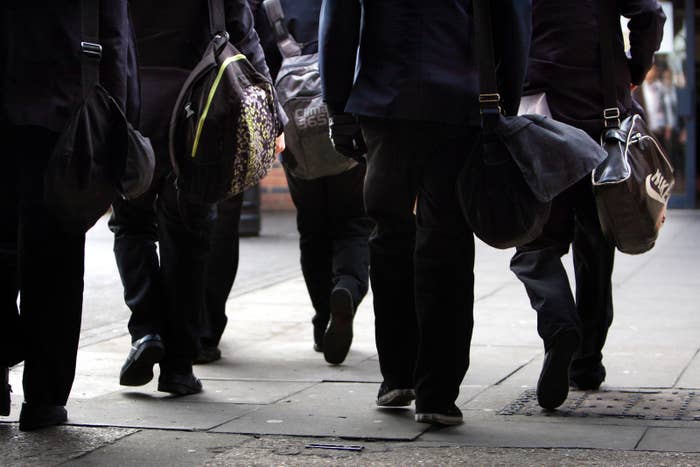 Sex and relationships education in schools is finally being updated, amid fears that current teaching is failing to prepare children for the modern world.
A consultation launched on Tuesday by the Department for Education suggests that pupils should be taught about sexting, online porn, and cyberbullying as part of the new curriculum.
It will also propose that LGBT issues are included in the lessons for the first time. The current guidance for sex and relationships education in England was published 17 years ago.
Maria Miller, chair of the Commons women and equalities committee, told BuzzFeed News she welcomed the move – after the failure of successive governments to take action.
"Children live in the real world, and their real world is populated by online pornography, whether we like it or not," Miller said. "Whether it's sexual harassment, exposure to sexualised environments online, peer-on-peer abuse – we have to tackle the world as it is, not a fairytale world that has long since gone."
In a major report last year, Miller's committee found that sexual harassment and abuse had become a "normal part of school life" for many pupils.
Children of primary school age were learning about sex through hardcore porn, girls were regularly called "slut" and "bitch", and male pupils were often "rough with girls", the report said. It warned that children's perceptions of sex and consent were changing as a result of porn.
"It will be vitally important that the guidance tackles online abuse, whether that's though social media or whether that's through issues around sexting," Miller said.
"But also the guidance has to tackle the issues that are emerging in primary schools where we had evidence presented in committee involving children as young as 6 being involved in difficult sexualised situations."
Education secretary Justine Greening announced earlier this year that sex and relationships education would be made compulsory in all schools across England. Its call for evidence on the curriculum will last eight weeks.
"It is unacceptable that relationships and sex education guidance has not been updated for almost 20 years, especially given the online risks, such as sexting and cyberbullying, our children and young people face," Greening said.
"Young people must have an education that teaches them the importance of healthy and stable relationships."