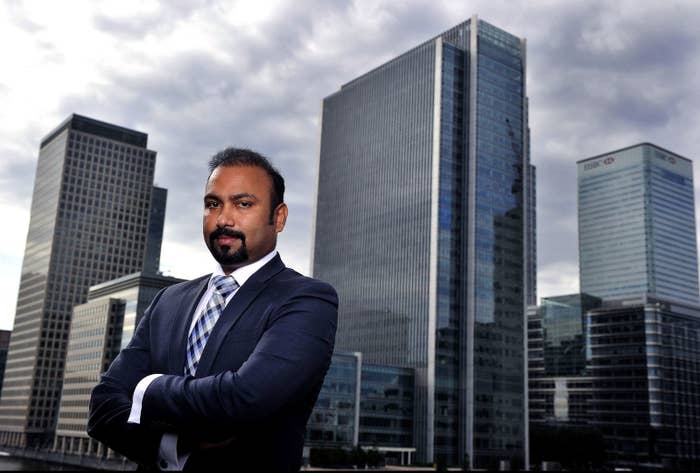 The House of Commons Treasury committee will examine why the government refused to help the French authorities investigate a company suspected of money laundering and tax fraud, citing the fact it was a major donor to the Conservatives.
Committee chair Nicky Morgan, a Conservative MP, said the cross-party group would look into the case – revealed on Thursday by BuzzFeed News – as part of its economic crime review.
Confidential correspondence shows that the French authorities wanted their British counterparts to raid the London headquarters of telecoms giant Lycamobile last year and seize evidence as part of their investigation into money laundering and tax fraud by the company.
In an official response dated 30 March 2017, HM Revenue and Customs noted that Lycamobile is "a large multinational company" with "vast assets at their disposal" and would be "extremely unlikely to agree to having their premises searched".
The response continued: "It is of note that they are the biggest corporate donor to the Conservative party led by Prime Minister Theresa May and donated 1.25m Euros to the Prince Charles Trust in 2012."
Morgan said: "This clearly raises all sorts of questions and is completely inappropriate. I would expect the committee to look into this as part of our economic crime review and to have some early questions for HMRC about the email they sent."
Both John Mann and Wes Streeting, Labour members of the Treasury committee, expressed shock at the revelations and said they would urgently be demanding answers from HMRC officials.

Meg Hillier, chair of the Commons public accounts committee, is also planning to grill civil servants from the department when they appear before her committee later this month.
"The size of a company or its connections should not have any bearing on whether HMRC go in and do an investigation," she said. "I think they should explain to the British taxpayer what their rationale was for refusing the request."
Meanwhile shadow chancellor John McDonnell said the Conservative party had "serious questions to answer".
"If true, these are deeply concerning revelations," he said. "The fact that a Tory donor could be allowed to potentially subvert the system will look bad to taxpayers who play by the rules.
"The Tories have serious questions to answer on this matter, and I hope the chancellor immediately comes forward to explain this behaviour by HMRC and ensure there was no undue pressure exerted by Conservative party politicians or officials."
Labour leader Jeremy Corbyn said: "HMRC is a government agency, it is part of our government, and it should investigate every company without fear and without favour about its tax affairs to make sure they pay the correct amount of tax and there's no hiding place, no evasion from it, whoever they are."
Number 10 attempted to play down the row, insisting that the line on being a Conservative donor was only included in official correspondence "as background".
"My understanding from HMRC is that the information was only provided as background to offer a detailed profile of the company to their French counterparts, but it was not taken into account by HMRC in deciding whether to support the French application," the prime minister's spokesperson said.
"HMRC never takes political donations into account when it makes decisions on whether to investigate a business. The request was rejected because it did not contain sufficient information for HMRC to seek a search warrant.
"We're absolutely clear that we take a zero-tolerance approach to corruption."
Prime minister Theresa May has vowed to "act vigorously" against those suspected of money laundering, to "safeguard the integrity of Britain's financial economy".
Yet since BuzzFeed News revealed that Lycamobile was depositing rucksacks stuffed with hundreds of thousands of pounds of cash at Post Offices all around London — practices experts said should raise red flags with anti-money laundering and tax authorities — the government has taken no criminal action against the company, even after the French launched their money laundering probe.
Meanwhile, the Conservative party has accepted a total of £2.2 million from Lycamobile — including more than £800,000 after BuzzFeed News first exposed the company's suspicious business practices.
In a statement this week, the Conservatives said they had decided two years ago to stop taking any further money from Lycamobile. The party last accepted a donation from the telecoms company in late July 2016, a month after BuzzFeed News revealed the French money laundering raids.