The Transgender Flag Is Being Flown By The UK Government For The First Time
The flag was raised above the Department for Education to mark Transgender Day of Remembrance.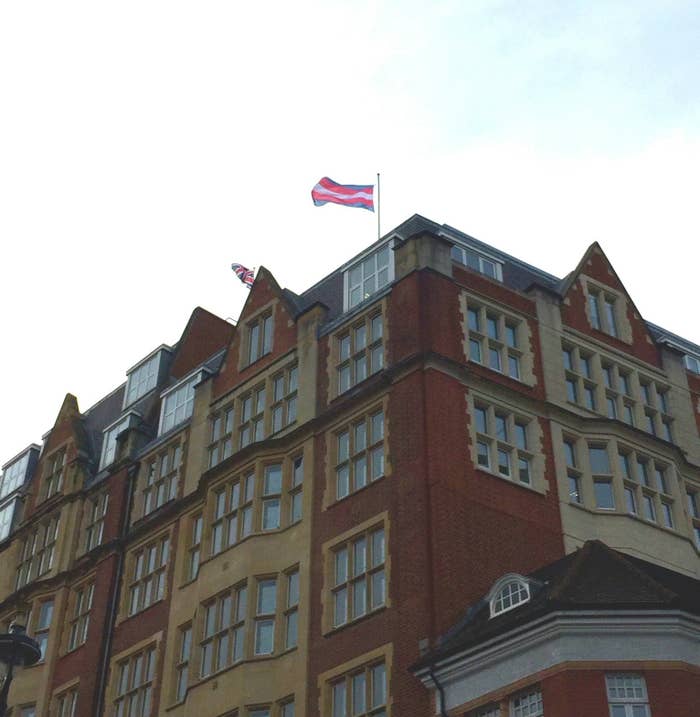 The transgender flag is flying from a government department for the first time ever, to pay tribute to the victims of anti-trans discrimination and violence.
The flag was raised above the Department for Education in central London to mark the Transgender Day of Remembrance on 20 November.
Education secretary Nicky Morgan, who also serves as minister for women and equalities, told BuzzFeed News: "I'm proud that for the first time a government department is flying the transgender flag – a mark of respect for all transgender people who have suffered discrimination and lost their lives due to hatred, violence, and prejudice."
Morgan added: "We have come a long way when it comes to raising awareness and increasing support for transgender individuals. But we must continue to make further progress and ensure all members of our society can live their lives free from fear, and able to fulfil their potential."
The Transgender Day of Remembrance was founded in the US in 1999 to honour Rita Hester, a trans woman who was murdered in Massachusetts.

It is especially poignant in the UK this year as it coincides with an investigation being launched into the death of a transgender woman in a men's prison. Vicky Thompson, 21, was found unresponsive at HMP Leeds on Friday 13 November.
Cat Smith, the shadow women and equalities minister, said the day of remembrance was a reminder of "the huge challenges and discrimination that trans people face in their day to day lives".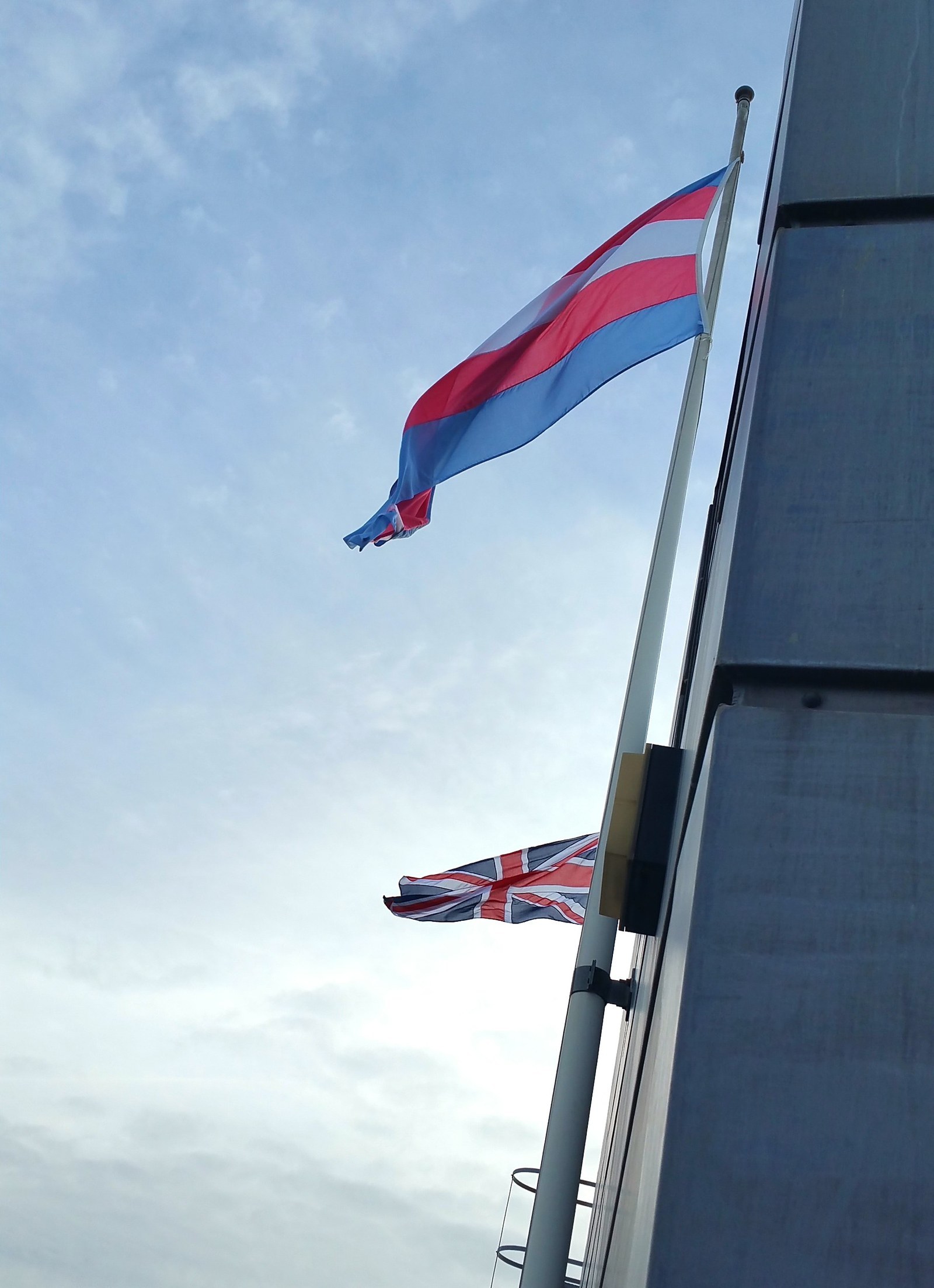 She added: "Recent cases in the criminal justice system show how far we still need to go."

In a statement, Labour leader Jeremy Corbyn offered his "good wishes to all those campaigning for the rights and equality of transgender people".
He said: "It is not right that any person, anywhere, should face suffering or persecution because of their gender. We honour the courage transgender people have shown and continue to show in the face of abuse and discrimination.
"We remember those who have tragically lost their lives and offer our condolences on this day to their loved ones. And in remembering them we offer our solidarity to transgender people and others fighting for equality everywhere."
Natalie Bennett, leader of the Green Party, said: "Today is a day to remember, mourn and honour the 271 trans persons murdered in the past year. It is an absolute outrage that so many transgender people across the world have been killed this year simply for being who they are.
"The violence against transgender people remains under-reported and under-acknowledged and we must redouble our efforts for justice and equality for the trans community."