UKIP's Douglas Carswell has hit out at the Tories for "trying to frighten people" into voting for them.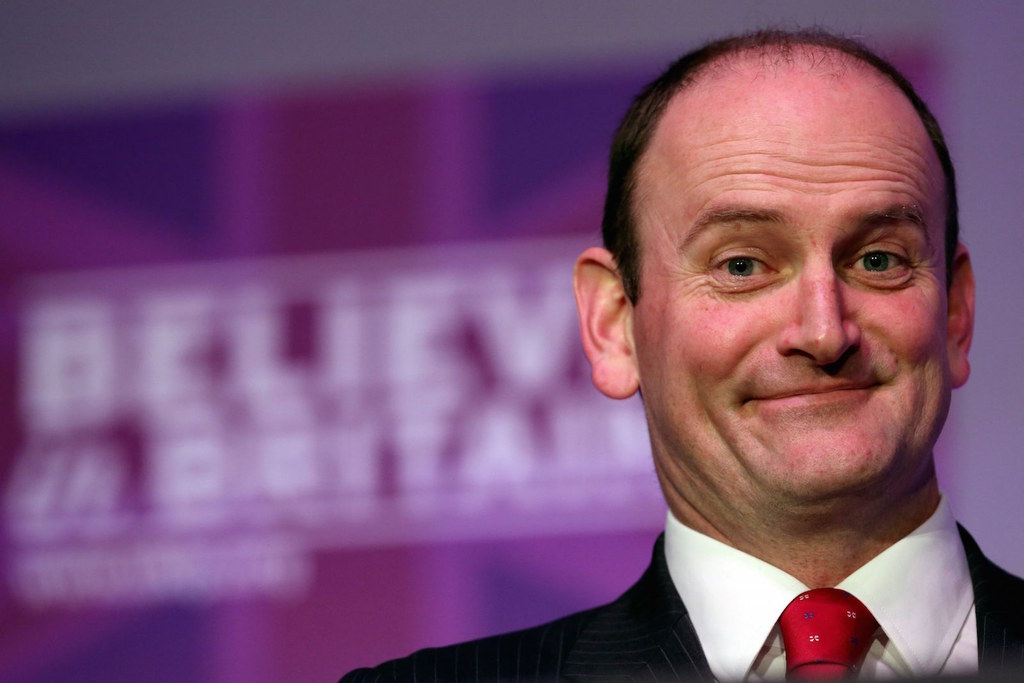 He said David Cameron's election campaign was based on scaremongering – and claimed that wheeling out former leader Sir John Major was utterly pointless.
Carswell, who defected from the Tories to UKIP last year and is fighting for re-election in Clacton, Essex, told BuzzFeed News: "It's based on smear and jeer and it tells you about their values and their cynical manipulative politics.
"The party that produced Margaret Thatcher is reduced to trying to frighten people to vote for it. That's what it's come to."
He was speaking from Rochester, in Kent, where he was campaigning on behalf of his fellow defector, Mark Reckless.
As national polls continue to flatline, the Tories have stepped up their attacks on Labour by warning that Ed Miliband will end up sharing power with the left-wing SNP in a "coalition of chaos".
On Monday former prime minister John Major made a speech underlining this, saying Scottish nationalists would make "merry hell" with Labour.
"Last time John Major was wheeled out by the Conservative party was 1997," Carswell said. "I'm not sure it worked out too well then.
"Many of the people in Rochester and Clacton – they voted Thatcher in the 1980s and Tony Blair in the 1990s – they've given up on the lot. What makes people think wheeling out Blair and Major as the big corporate parties have done will win them back?"
Reckless won a by-election in November, but UKIP insiders fear his support in Rochester is not as strong as Carswell's in Clacton.
Carswell admitted that the Conservatives are stepping up the local campaign against Reckless. "They threw a kitchen sink last time," he said. "I'm not sure what piece of furniture they're planning on chucking at him this time, but it didn't work last time and I don't think it'll work this time.
"You vote UKIP, you get UKIP, and people know that in Rochester and Clacton.
"It's a clear choice – do people want someone who's representing them in the House of Commons who calls Ed, Dave, or Nick 'Boss'? Or do they want to be represented by Mark Reckless, who calls them 'Boss'?"