The Conservatives have been accused of keeping high-profile ministers off TV and radio to ensure the focus remains on Labour's chaotic leadership race.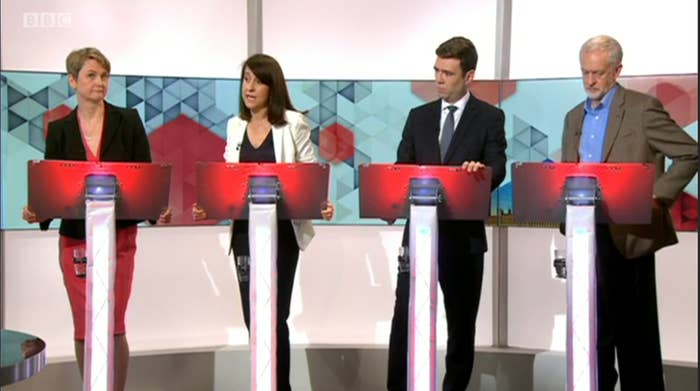 TV producers say they are finding it almost impossible to get Tory ministers to appear on some of the UK's leading political programmes.
They believe it is a purposeful strategy by No. 10 comms chief Craig Oliver to ensure that the spotlight stays on Labour's increasingly messy leadership race. Very few ministers have appeared on Sunday political shows other than the BBC's flagship The Andrew Marr Show since the Conservatives' shock election victory in May.
One producer told BuzzFeed News: "It's a totally deliberate Craig Oliver strategy. On Sundays they only put up one person on Marr. Nobody else gets anything and they stop other ministers doing rogue interviews. It's very frustrating."
Another TV staffer said: "After elections, incoming governments do tend to rein it in a bit, maybe because ministers don't know their briefs properly. But also because they don't have to – and this time it looks like they want Labour to tear themselves apart.
"There have been ministers talking about day-to-day stories on the Daily Politics, the Today programme, BBC Breakfast. But on a Sunday, when we need the longer in-depth interviews, they only put someone up on Marr.
"There's always been a bit of reticence about that [in-depth interviews], but now it's tightened up even further – there's more of a desire to control the narrative. We're hoping it might pick up a bit after the summer."
One Tory aide said the media strategy "made a lot of sense" as Labour's race descended into chaos.
Sunday shows such as Sky News' Murnaghan, BBC Radio 5's Pienaar's Politics, and BBC1's Sunday Politics have long relied on a steady stream of government ministers for in-depth interviews. Ministers are often quizzed for longer on a wider range of issues than they would be on weekday programmes, meaning the government is better held to account for its actions.
David Cameron and his cabinet are said to be delighted that the Labour leadership race has become so shambolic, with left-winger Jeremy Corbyn becoming the shock frontrunner. The prime minister hopes all eyes will remain on the contest this summer while he enjoys a three-week break in Cornwall, Portugal, and Scotland.
A senior No. 10 source denied claims that Tory ministers were being ordered to stay off TV as "total garbage", insisting that many frontbenchers had been on air recently. They pointed to BBC Radio 4's Today programme, BBC Breakfast, BBC Question Time, and Radio 4's Any Questions as prime examples.
A Conservative party spokesperson said: "We don't comment on process stories."