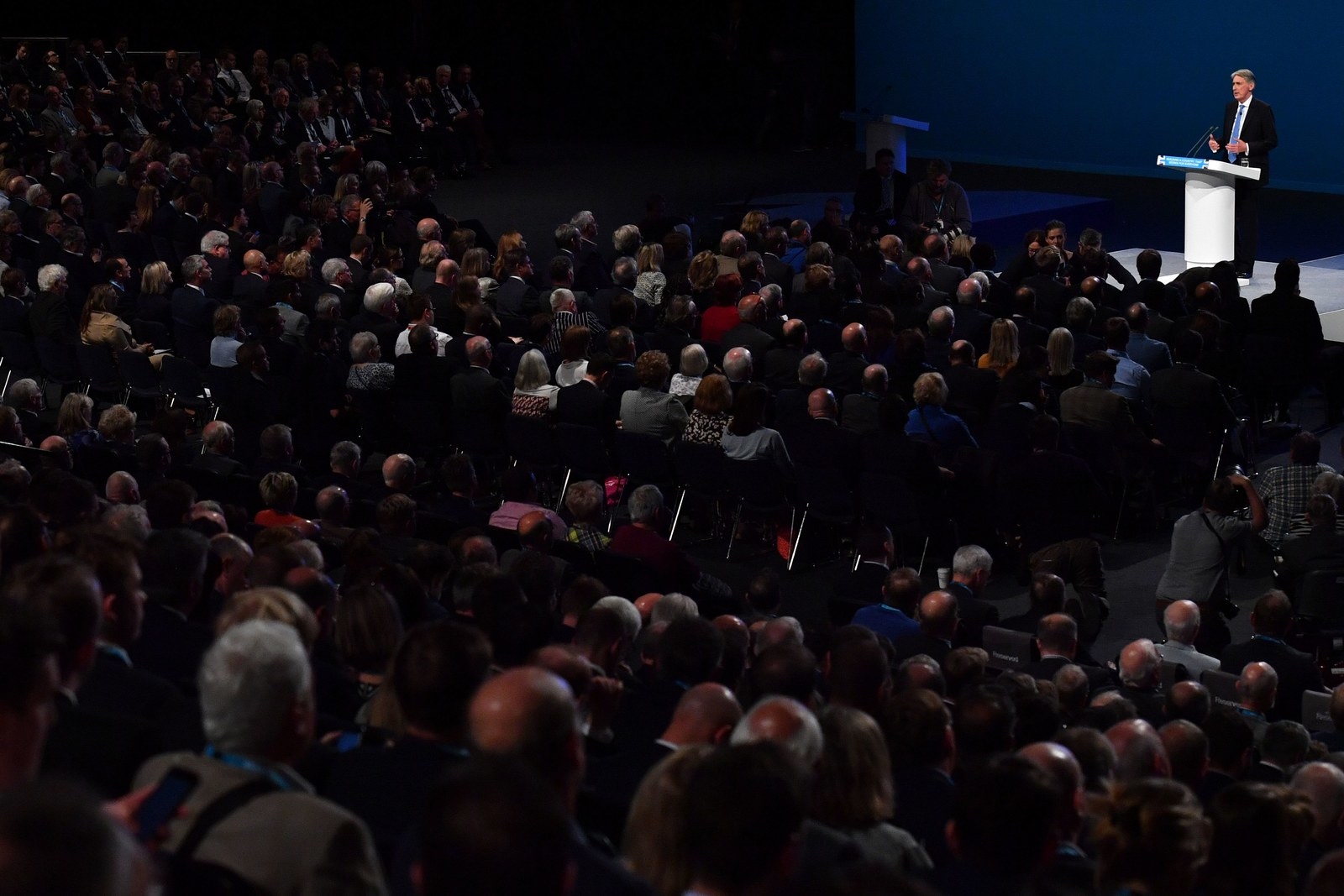 In the quiet, soulless main hall of the Conservative party conference, there is an elephant in the room. Rows of suits politely clap every speech, chuckle softly at the latest scripted joke, and rise to their feet whenever the prime minister takes her seat.
But away from the hall – in the bars and the cafés, in the fringe meetings and think tank events – reality is sinking in: These party members don't much represent the real world.
"Tinkering with student loans and chucking a bit more government money into the demand side of a broken housing market is not the answer," says James Kirkup, director of the Social Market Foundation think tank.
There is a growing, creeping realisation that the Tory party needs to change dramatically if it has any hope of attracting the young voters that have flocked to Jeremy Corbyn's Labour. And the policies announced at conference, frankly, just aren't going to cut it. The Tories were roundly mocked on social media at the weekend for revealing their big sell on tuition fees – to freeze them at £9,250.
And don't forget the extra £10 billion for Help to Buy, which is aimed at helping young people buy their first home (although experts have warned it will simply push up house prices). The Conservatives are hopeful that these high-profile policies will catch the eye of younger voters, after they overwhelmingly rejected their offer in June's snap election.
But compare the Tory conference hall with Labour's in Brighton last week and the problem is clear. Conservative delegates are mainly middle-aged white men in suits, listening politely to the speech on stage. Labour's crowd was a mix of all ages and backgrounds, all quick to jump out of their seat to cheer or chant or wave an inflatable toy in the air to attract the attention of the chair and get on stage.
There is an energy that is distinctly lacking at the Tory conference – and the atmosphere seems even more flat after last week's upbeat, excitable Labour gathering.

Kirkup said the problem was clear: "The Conservative party needs to think more fundamentally about identity and intention because even if they come up with the best policies on housing and education, unless people think the party has their intentions at heart they're not going to credit the Tories for those policies.
"Brexit has contaminated the brand again. It's persuaded a lot of people that the Tory vision for Britain is not one that necessarily includes them."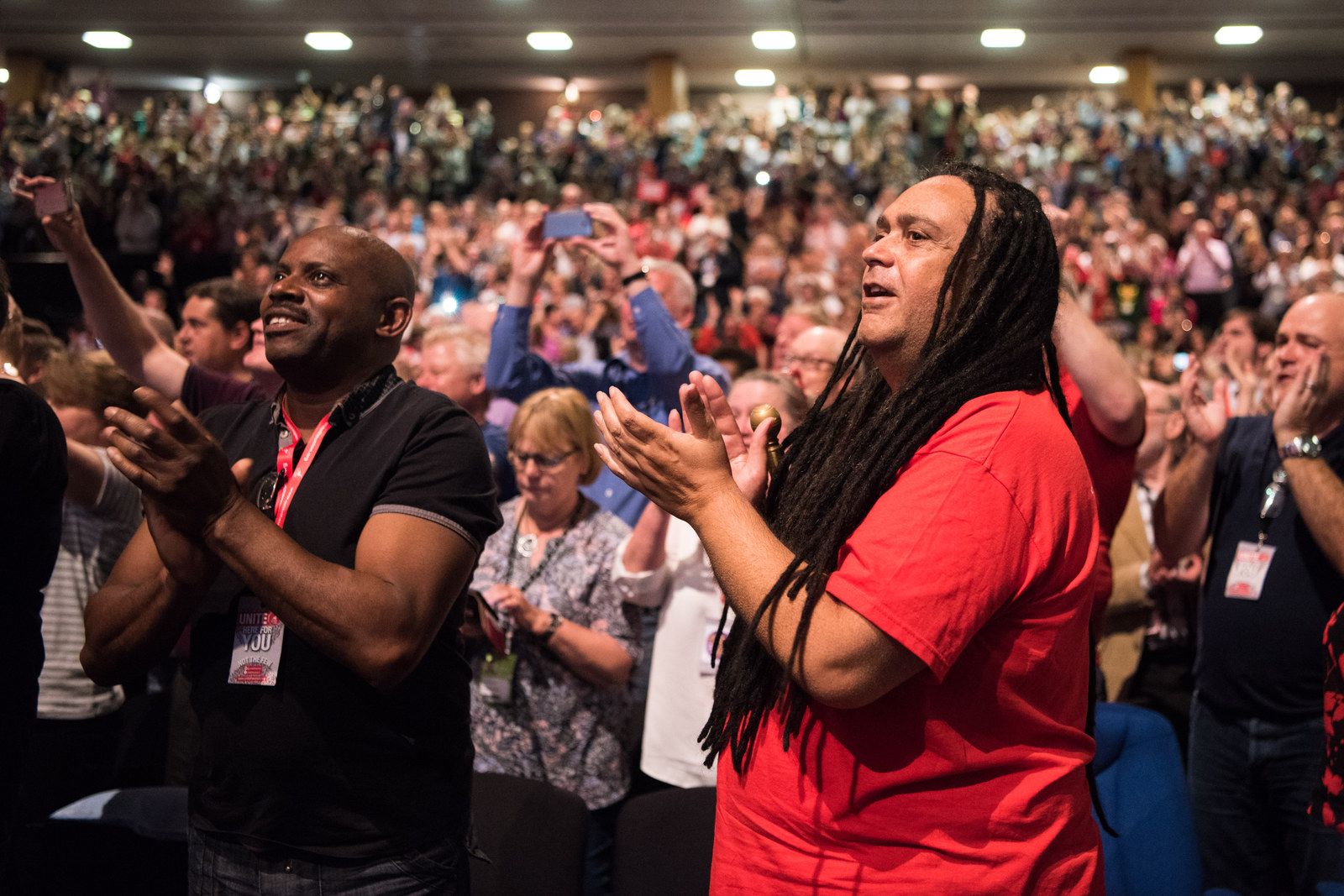 Chancellor Philip Hammond even joked on stage about how Conservative members are on the mature side: "In 1973, we joined something that was then called the European Economic Community. The 'Common Market'. Maybe just one or two of you are old enough to remember it?"

But he acknowledged the "frustration among the young who fear that the combination of student debt and sky high rents and house prices will condemn them never to access the opportunities of property ownership their parents enjoyed".
In other words: We get it, trust us. But the question is whether the Tories' offer on housing and tuition fees is enough to make young people even look twice, let alone vote for them. Scottish Tory leader Ruth Davidson doesn't think so. She was frank at a fringe event on Monday about how best to reach out to younger voters.
"One of the things we do is we speak to young people of voting age … not as if they are a separate species," she said. "People who are in further and higher education, people who are starting their first job, have the same interests and goals as many others. We have to get an awful lot better about how we convey our message to them."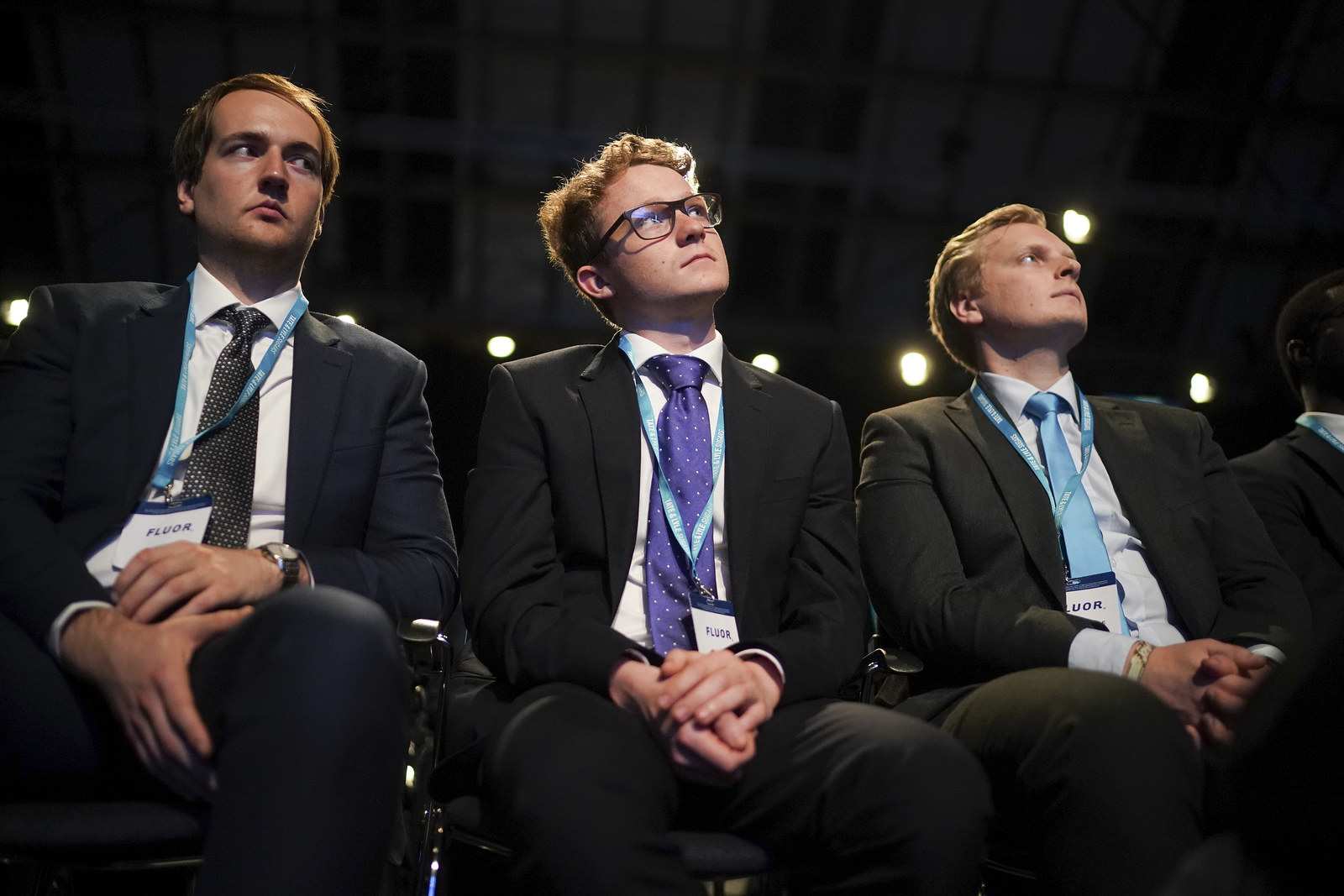 It was at the fringe events that the real conversations were going on. One such meeting in Manchester Town Hall on Monday was entitled "How to attract young voters" and pulled in a huge crowd. Another event, organised by the Resolution Foundation think tank, was titled: "Conservative Britain: Over 65s only?"
It was here, in a small room above the conference centre, that Tory MP George Freeman, chair of the prime minister's policy board, said: "The truth is we've all been caught rather blindsided by this."
Intergenerational fairness had been a major issue in the June election, he said, as younger voters suddenly "found their own voice" and hit back against Brexit, insecure jobs and a lack of affordable housing.
This wasn't just students, he added, but couples in their forties – "once classic Conservative voters" – who were now struggling to buy a house despite earning almost £100,000 between them.
The Tories need to be "quite honest with this generation that we get the scale of the challenge, and come up with some policy solutions", he said.
But Kate Maltby, an associate fellow of liberal conservative think tank Bright Blue, said the problem would not be solved by policy announcements alone. "If you want to win over young voters, you need a complete aesthetic reset," she said.
She pointed to a recent YouGov/Bright Blue survey that asked people what they thought the "government isn't talking about enough" – and climate change was the biggest topic for young people. Maltby said she believed this was a proxy for the older generations using up the resources of society, and leaving nothing for younger people.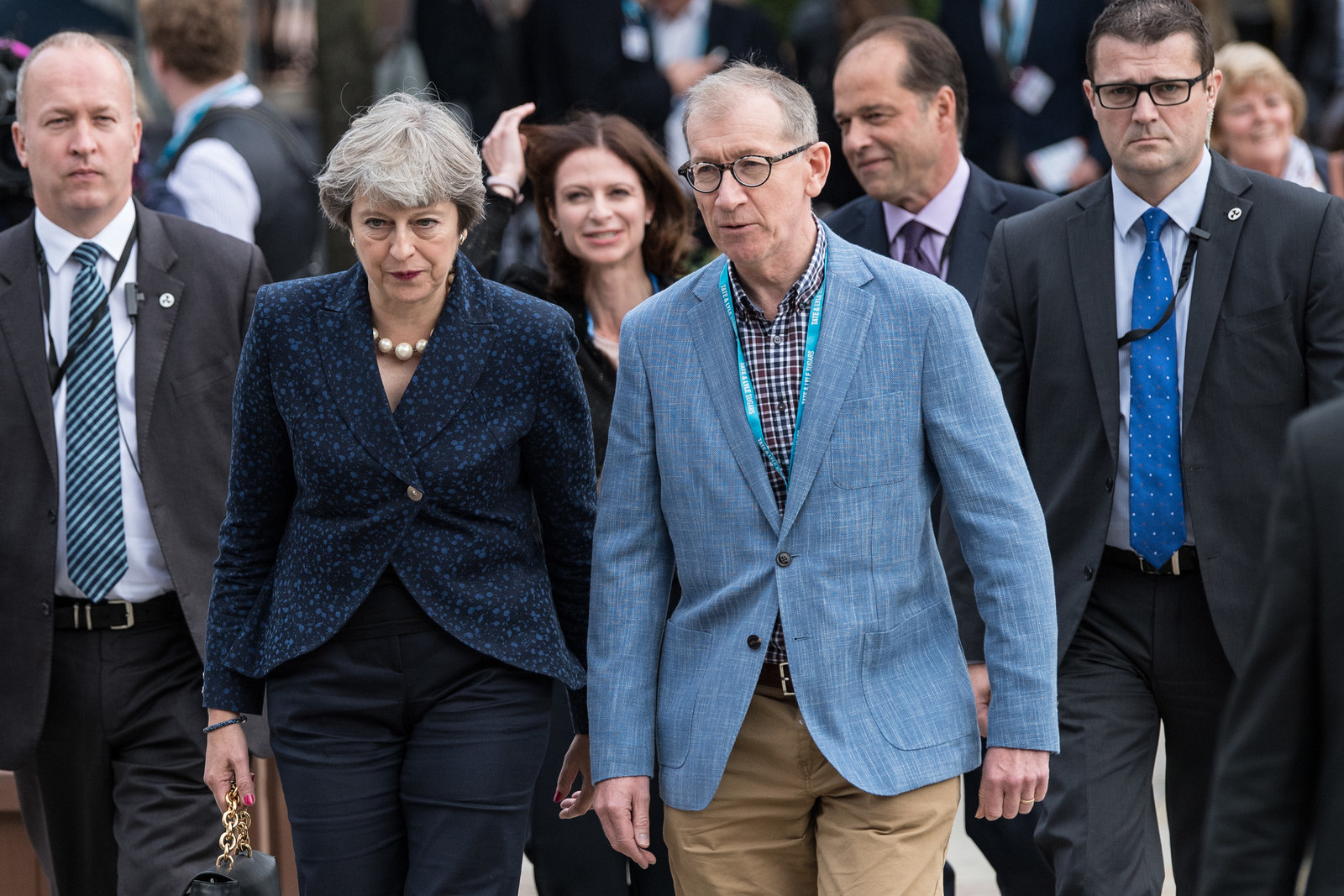 The biggest applause came when Iain Martin, editor of media company Reaction, suggested "gutting the cabinet and starting again". He said: "There's an entire government of senior Conservatives who are just done." Maltby added: "It's like the night of the living dead."

There were also calls for big changes to the Tory conference itself. "This conference needs to change dramatically," Martin said. "If there's any hope for the Tories, their membership needs to quadruple. People are going to have to come here and engage in the votes – which used to happen."
Lee Sheldon, a party member from Reigate, said he was seriously thinking about why he was in the party at all. "Give us a voice and give us a contribution," he said. Freeman agreed the conference was "too expensive and too corporate", and pointed out that many of his constituents weren't able to come because it would have cost them over £1,000.
BuzzFeed News asked Freeman whether the Tories could ever be cool. "We have to make it work rather than make it cool," he said. "If it works, then it can become cool in its own time. I think there's something about the spirit of 21st-century, new generation, enterprise conservatism that could be cool."
The Conservatives celebrate "freedom, empowerment, responsibility, tackling unaccountable elites", Freeman said, rather than "big state, having money taken off you". He insisted: "I think we're on the side of the angels here."
Kirkup underlined what is at stake for the Tories: "Just as Labour will not build a properly national coalition unless it reaches out to all the voters, unless the Conservative party can appeal to younger voters – and by that I mean people under about 45 and not the 23-year-old Glastonbury goers they're slightly fixated on – they are not going to get a proper working majority in the House of Commons and be able to govern properly."