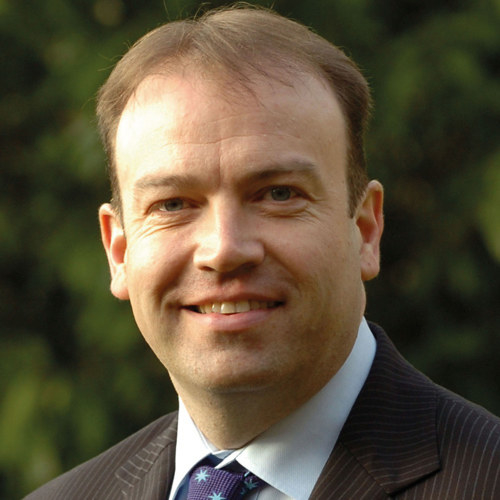 The prime minister has distanced herself from a government whip who sent a "sinister" letter to universities asking for the names of any professors teaching about Brexit.
Tory MP Chris Heaton-Harris, a prominent Leave campaigner, also asked for a copy of the syllabus and any online lectures relating Brexit in his letter to vice-chancellors earlier this month, the Guardian reported on Tuesday.
Academics have reacted with horror, accusing him of attempting to challenge the freedom and independence of universities.
The PM's official spokesman said Heaton-Harris sent the letter in his capacity as MP for Daventry and not as a government whip.
"What the prime minister has always been very clear on is her respect for the freedom and independence of universities and the role they play in creating open and stimulating debate," he said.
"Free speech is one of the foundations on which our universities are built and, of course, it should be protected."
Asked by BuzzFeed News whether Theresa May would be speaking to Heaton-Harris about it, he replied: "I haven't discussed that with the prime minister."
Universities minister Jo Johnson also appeared to distance himself from Heaton-Harris following the outrage from academics regarding his letter.
Professor David Green, vice-chancellor of Worcester University, said the request was "sinister", telling the Guardian: "This letter just asking for information appears so innocent but is really so, so dangerous.
"Here is the first step to the thought police, the political censor and newspeak, naturally justified as 'the will of the British people', a phrase to be found on Mr Heaton-Harris's website."
Alistair Jarvis, chief executive of Universities UK, said Heaton-Harris should explain the motive behind his letter.
"This request suggests an alarming attempt to censor or challenge academic freedom," he said.
"It is essential that universities remain places where free speech flourishes. This means protecting independence in academic study, encouraging rigorous debate and providing opportunities to hear and challenge a diverse range of views."
Simon Usherwood, who teaches about Brexit at Surrey University, said there was something "very odd" about the letter.
The letter also provoked a furious response from opposition MPs. Layla Moran, Liberal Democrat education spokesperson, said: "This chilling letter could have come straight out of a dystopian novel. Conservative Brexiteers know they have lost the intellectual debate and now appear to be engaging in a witch-hunt."
She went on: "Academic freedom is vital to our thriving university sector and one of the cornerstones of a modern democracy. Theresa May must send a clear signal that this kind of behaviour by members of the government is unacceptable and sack Chris Heaton-Harris as a whip.
"The government must write to universities making it absolutely clear they are under no obligation to provide this information."
Heaton-Harris tweeted a comment on Tuesday afternoon, insisting he believed in academic freedom.