The Monster Raving Loony party has revealed it is facing a major slump in beer sales – after David Cameron hijacked the name of its Co-ALE-ition brand.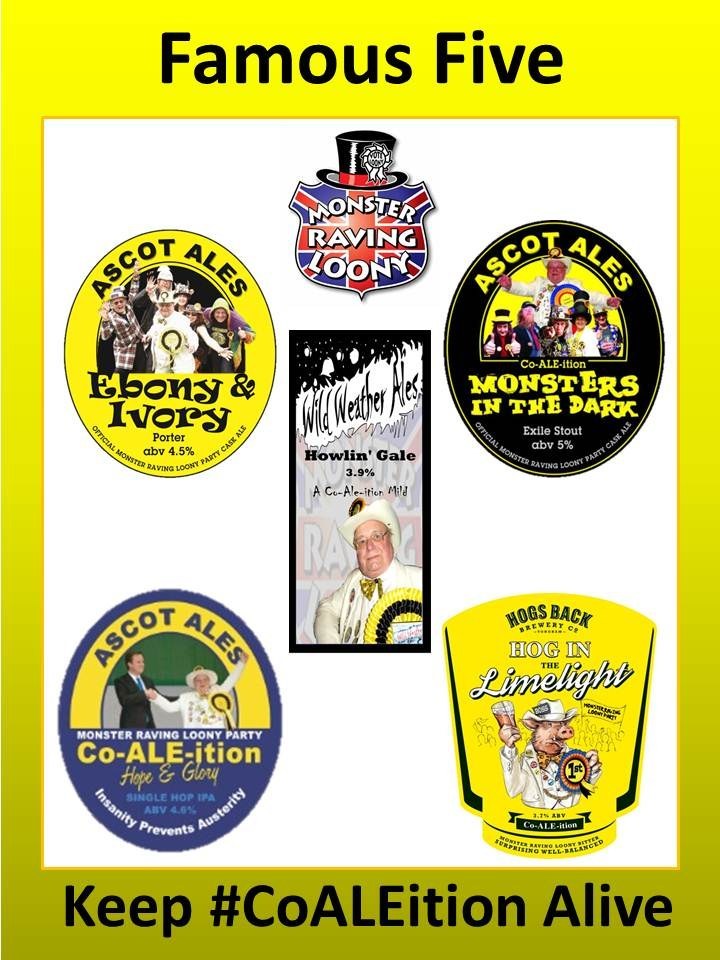 The Loonies were furious when the prime minister handed round these free beers to every minister at the coalition's final cabinet meeting.
That's because the Official Monster Raving Loony party has been using the brand since 2013. It claims the ALE stands for Another Loony Experience.
Now some pub chains and landlords have raised fears that the Co-ALE-ition label is too political ahead of the general election.
Derrill Carr, a Campaign for Real Ale member who helped the Loonies launch their ales, insisted the brand was "just a bit of fun". The party is now embarking on a "charm offensive" with pubs to keep the beers on sale.
The Monster Raving Loony party has already been forced to "tone down" a label for Howlin' Gale Ale at the request of a national pub chain.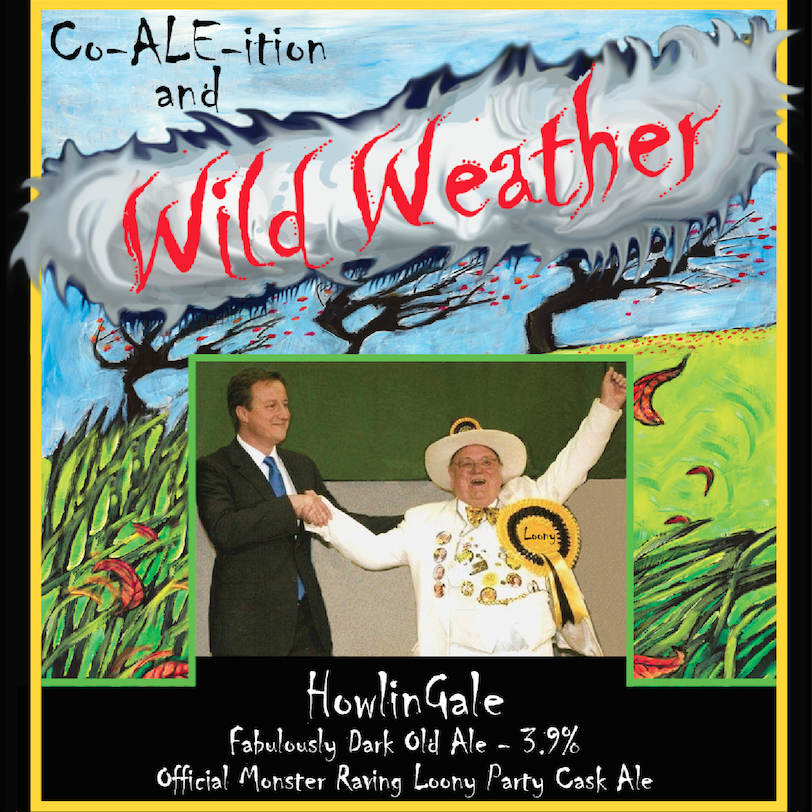 The original image, on the left, features party leader Alan "Howling Laud" Hope shaking hands with David Cameron.
But the pub chain has refused to take the beer with that label, saying it is too political at election time. The Loonies have had to design another one without Cameron's image.
Carr said the Loony party's branded ales were "now inexplicably linked with major politics – which they never were before".
He told BuzzFeed News: "There's a danger that some pubs will no longer order our ales for fear of upsetting their customers, many of whom are not happy with the Tories and the coalition.
"Prior to Cameron's intervention, our range of ales were seen as fun and non-political, but not any more. We're now feeling it because pubs are now revisiting whether they want to be associated with our beers."
But Wychwood Brewery, which created Cameron's special Co-ALE-Ition beer as a one-off, has apparently made a peace offering to the Loony party.
Carr said the brewery, which is based in Cameron's constituency of Witney, Oxfordshire, had offered the party a "guided tour for up to 10 people after the election".
Asked whether, as makers of the original Co-ALE-ition ale, they were happy with the offer, Carr said: "Are we hell! We want more than that out of them."