The Lib Dems Held A Conference Rally And It Was Utterly Bizarre
From musical theatre to Eurovision to a stuffed parrot, it really had it all.
For a start, there was a choir. They kicked off the hour-long event by belting out a couple of tunes Glee-style.
Party president Sal Brinton, a wheelchair user, was breezily welcomed to the stage with the song "Mustang Sally". "Ride, Sally, ride!"
Kirsty Williams, Lib Dem leader in Wales, entered the stage to Tom Jones' "She's a Lady". Presumably they couldn't think of anything else.
While former party leader Paddy Ashdown, who used to serve in the special forces, was welcomed with Bonnie Tyler's "I Need a Hero".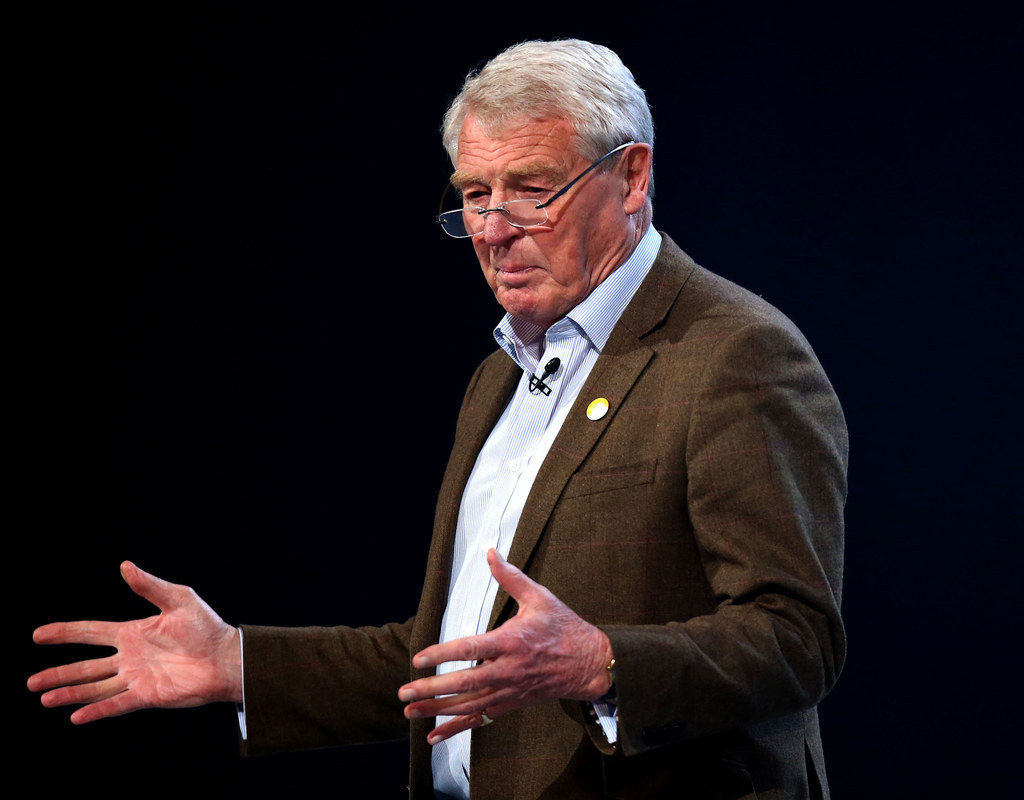 Now it was time for the pair to introduce some parliamentary candidates. Only – and here's the twist – they weren't in Liverpool!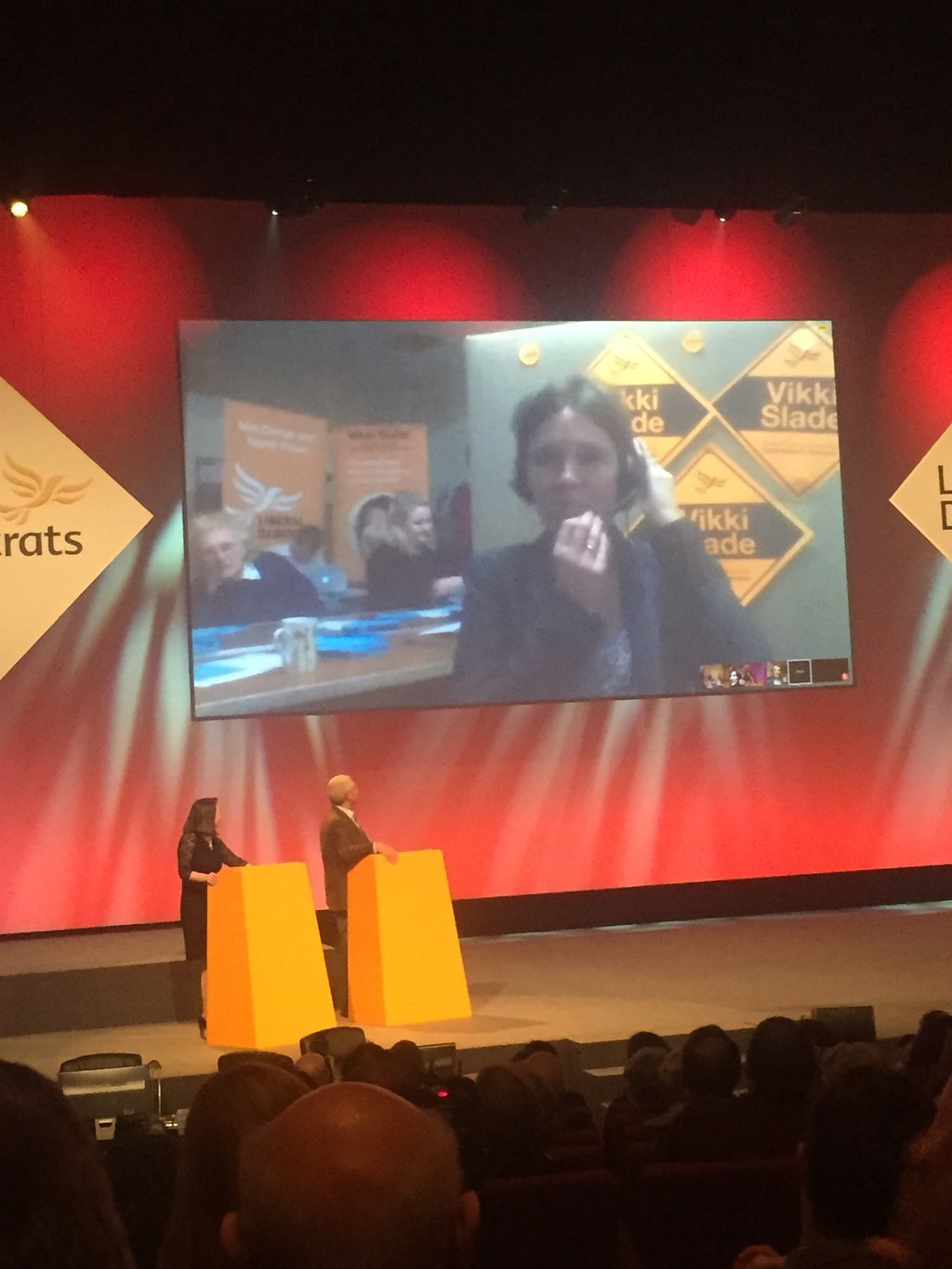 They were so busy campaigning in various corners of the UK that they had to be interviewed via Skype. It all looked a bit Eurovision.
Ashdown then took the floor for his big closing speech. Bizarrely, he kicked off with a quote from T. S. Eliot: "April is the cruellest month."
"And don't we Lib Dems just know it?" he said, to general bemusement.
"We all know it's going to be about door-knocking, postal votes, getting out the vote on polling day."
He wandered over to the lectern and picked up a toy parrot. Where was this going?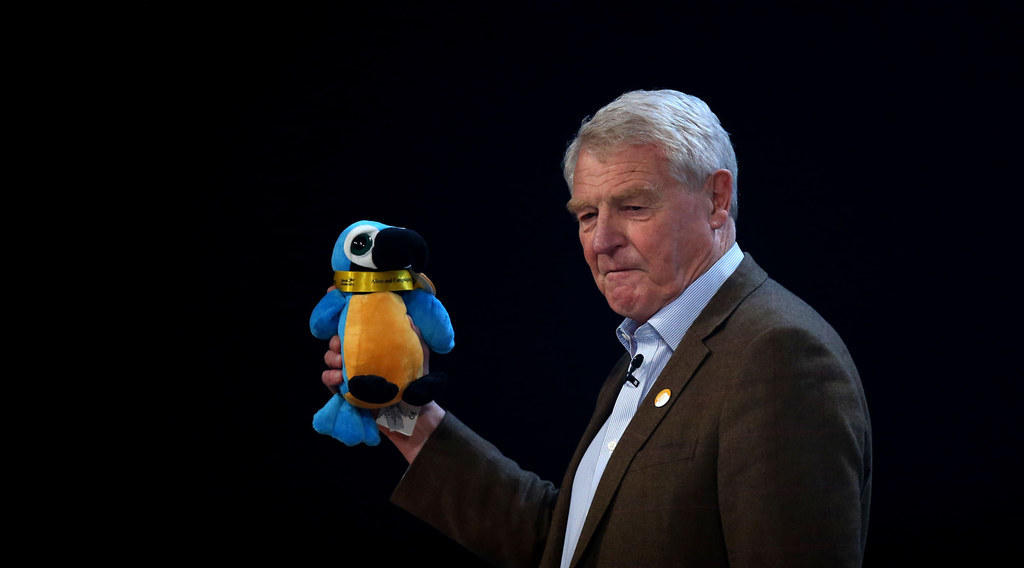 "I just want to make sure that this parrot is very much alive," he said with a grin.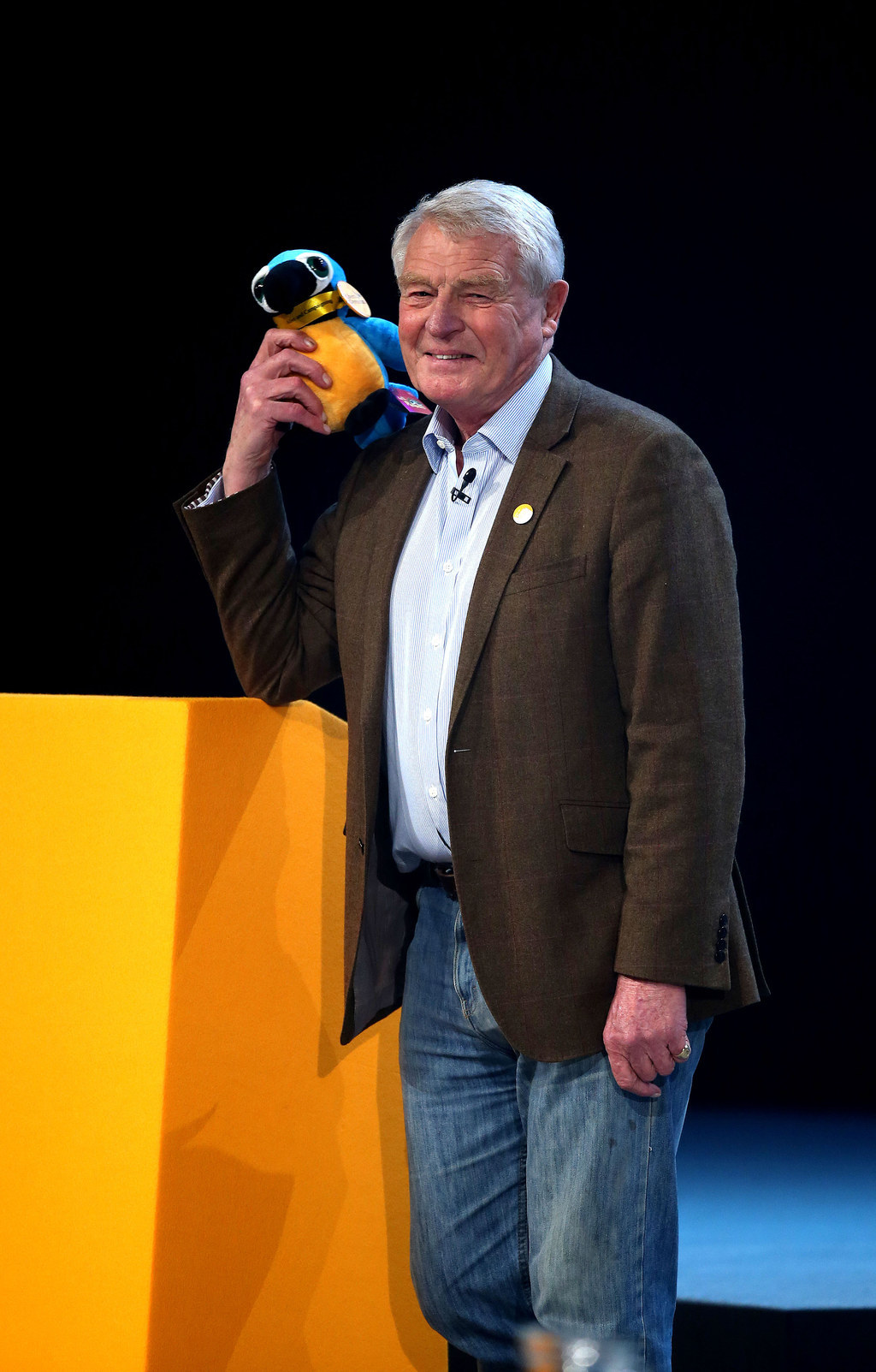 Nick Clegg didn't seem terribly amused though.