You might have heard that Nigel Farage un-resigned today.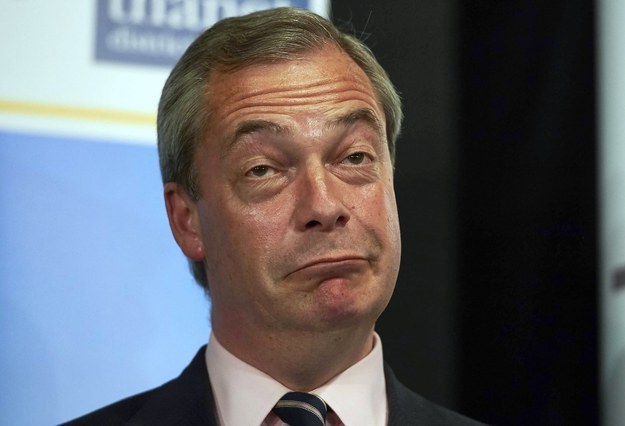 And the internet reacted in glorious style. Here's a gif that perfectly sums up the situation.
This one tells the story pretty well, too.
Some people compared his epic journey to the resurrection of Jesus.
For others, the comeback prompted memories of Stalin.
And the Terminator.
Oh, and Jack Nicholson in The Shining.
Some people expressed concern that Farage was being forced to remain leader.
Then there was this advice.
Others wondered if perhaps Farage had confused the word "resign" with "weekend".
UKIPs deputy chairman was applauded for her role during this tricky time.
She was set to become the party's interim leader before the unresignation.
But it wasn't to be. Some people thought it meant a Farage might always be at the helm.
There was this half-formed joke.
And a reference to the inventions in Harry Potter which allow dark wizards to gain immortality.
Perhaps this was going a bit far, though.
It also allowed the SNP to have another go at Scottish Labour leader Jim Murphy.
But the strange turn of events gave some people hope.
Maybe some other former leaders can come back from the dead.