Anti-feminism party Justice for Men and Boys hopes to keep the Tories out of power in 2020 in revenge for their "privileging women at the expense of men".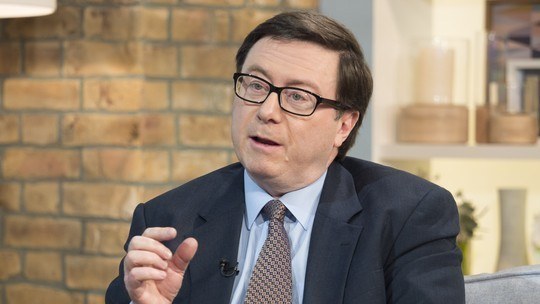 Party leader Mike Buchanan told BuzzFeed News that he intended to field more than 50 candidates at the next general election, in order to keep the Conservatives from winning crucial marginal seats. That's despite his party winning a grand total of just 216 votes between two candidates this year: 153 for Buchanan in Ashfield and 63 for Ray Barry in Broxtowe.
"We really had no idea how many we'd get but the important thing is it was a start," Buchanan said. "The longest journey starts with a single step. So we weren't disappointed by the numbers."
Buchanan said the party was "currently minded" to take on the Tories rather than Labour because they were "privileging women at the expense of men". He is furious that women now make up a third of David Cameron's cabinet, even though only one in five Tory MPs are female.
He's now looking for men and women to stand as candidates and has launched a membership scheme to help fund the £500 deposit required for each one. "If we're contesting the top 50 Conservative seats we really could alter the outcome of the election and make the Conservatives lose when they otherwise wouldn't," he said.
Buchanan also claimed that women are "seriously over-represented in politics" when compared to the number who apply to be candidates.
"It's just wrong to privilege any group at the end of the day," he said. "The idea that [parliament] should reflect the population is simply a way of giving huge advantage to whatever women do apply.
"It's perfectly well known why it is that few women go into politics, business and so on and it all comes down to work ethic. Women want more from their lives, they want more time with friends, family and so on."
Buchanan said research showed there were "four times as many men than women" who were "prepared to really devote themselves to their career in a very determined way". And he warned that "artificially" pushing up the proportion of women on boards means that "corporate performance declines".
Justice for men is the "human rights struggle of our age", he added.

He said there were 20 areas listed in the party's manifesto where the "human rights of men and boys are assaulted by the actions and inactions of the state, usually to advantage women and girls".
"There isn't a single area where women or girls are specifically assaulted by the state," he added. "It starts off in the womb with women having enormous reproductive rights and males having none. So a woman can have an abortion, she can give up a baby for adoption and men have absolutely zero say. And it goes all the way to the other end of life to retirement age."
He insisted the party had support from women, including mothers of boys who were worried about "highly feminised schools" that "put more effort into girls than boys".