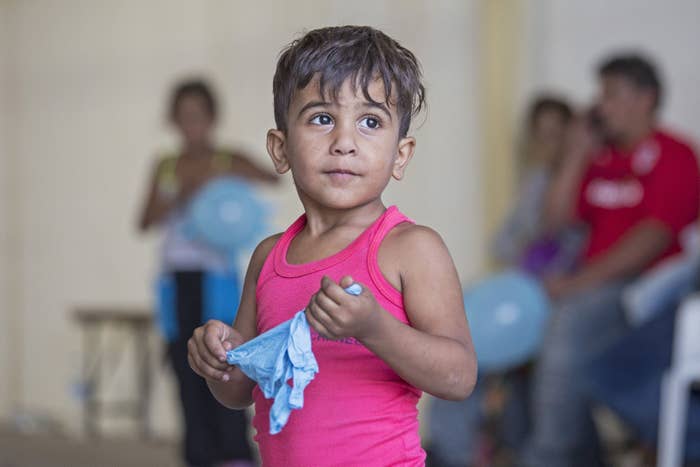 The government has refused to confirm that unaccompanied child refugees will continue to be reunited with extended family members in the UK after Brexit – raising fears that many will be stranded overseas and left at risk of trafficking and abuse.
Britain is currently part of the EU's "Dublin III" regulation, which allows children fleeing war and persecution to live with their grandparents, uncles and aunts, and siblings in EU counties. That goes further than UK law, which only covers reuniting children with their parents.
In the House of Commons on Thursday, Liberal Democrat MP Norman Lamb asked ministers to guarantee that the current rules would continue after Britain leaves the EU.
But Robin Walker, a minister for the Department for Exiting the European Union, said: "Clearly I can't set out the detail of what we will agree with the EU, but our intention is to agree significant cooperation in this space to make sure we can continue to bring families together."
Speaking to BuzzFeed News, Lamb said this did not go far enough. "The mood music was encouraging but I'm after a guarantee, I'm not after words that can easily be evaded when the time comes," he said. "We need the government to be clear on this."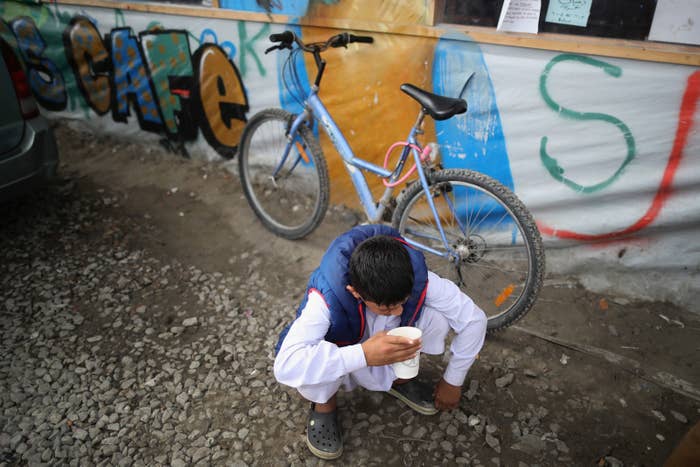 Lamb continued: "The danger is that when we leave the EU, you'll be just left with the UK's own immigration rules, and in effect it means that the most vulnerable children – orphans who have lost both parents, or indeed children who have no idea where their parents might be but have a family member in this country – would have no right to be reunited.
"So they would effectively be abandoned, and that means children at risk from traffickers and others who seek to abuse them.
"So I want the government to guarantee that children who are orphans, or who have no idea where their parents are, will still after Brexit have the right to come to this country to join family members."
It comes after the government closed a scheme – spearheaded by Labour peer Lord Alf Dubs – that allowed a number of unaccompanied children to be resettled in Britain from Europe amid the refugee crisis. But only 480 children were brought to the UK, a number well below the 3,000 demanded by campaigners.
Lily Caprani from UNICEF UK said: "It's critical that Brexit doesn't put at risk the ability of children fleeing war and persecution to reach the safety of their close family in the UK.
"Now is the time for the UK government to broaden its own rules and ensure the protection of unaccompanied refugee children. This means simply widening the definition of family to allow children to be reunited with siblings, grandparents, aunts, and uncles, as well as their parents. This will not take complex negotiations with the EU, it's simply a matter of the Home Office changing its own rules."
Walker insisted Britain had a "strong tradition of tolerance and generosity" and that "if anything this will grow after we leave [the EU] and not diminish".